 A BUV DEGREE IS A BRITISH DEGREE
British University Vietnam (BUV) is the first and only international university in Vietnam to award direct degrees from the University of London, Staffordshire University (Top 5 UK – Student Crowd University Awards 2022), University of Stirling and Arts University Bournemouth. The mission of the University is to develop highly employable graduates who are first and foremost good human beings with ethics of kindness and caring. They will also be: cross-disciplinary in skills and language; innovative, imaginative, and respectfully confident; committed to continuous learning and development.
Established in 2009, British University Vietnam currently offers 11 bachelor's degree programs in many different fields. Ignite your passion with us now!

PERSONAL DEVELOPMENT PROGRAMMES
All students at BUV will join the personal development programmes, which will equip you with knowledge, intensive skills and work experience before graduating, helping you to confidently satisfy the requirements of national and international companies/organisations.
Find out more

>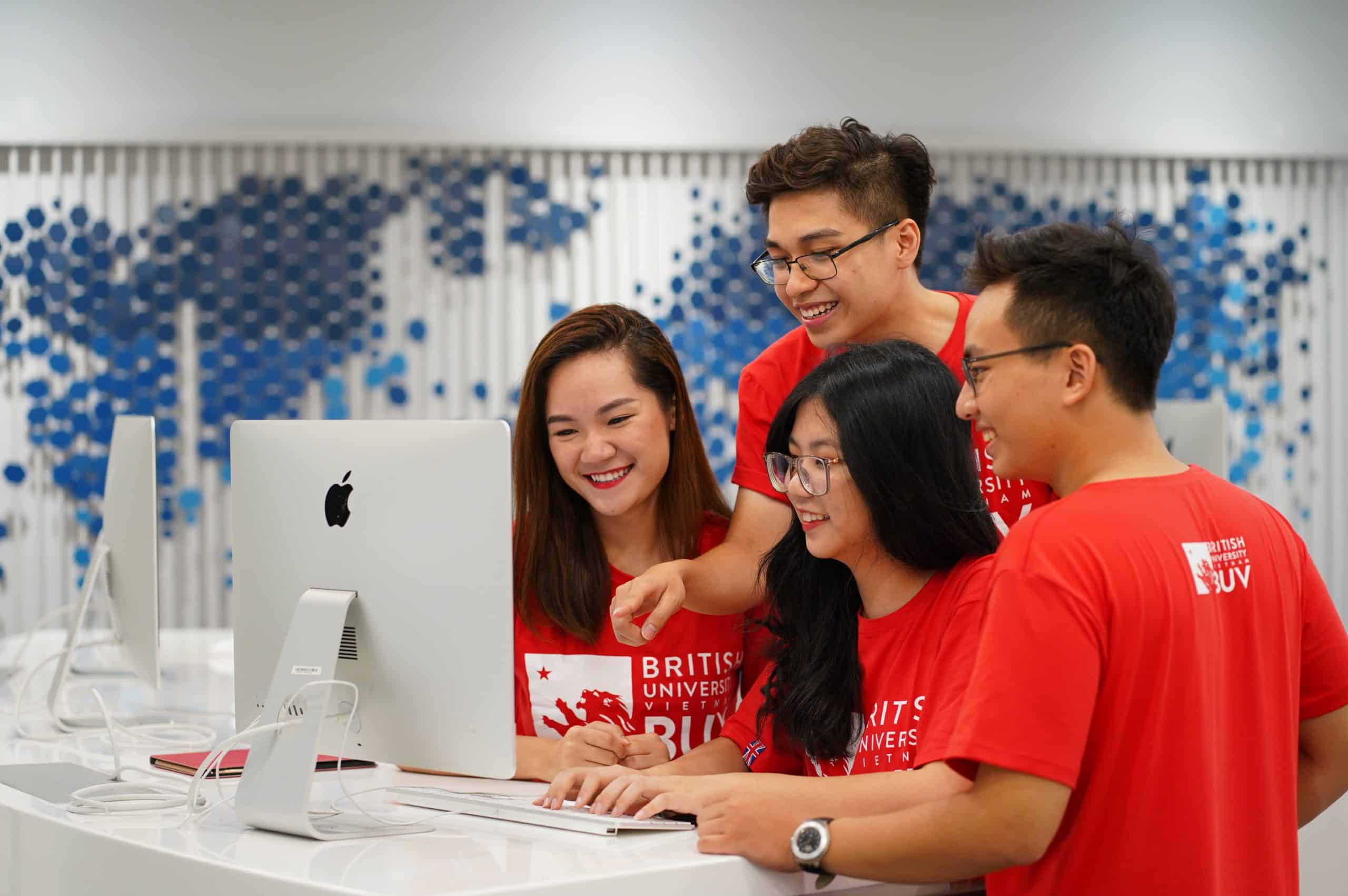 YOUR GLOBAL STUDY OPPORTUNITIES