As an international student right here at BUV, we offer you a variety of proactive support services and activities throughout your 3 years of study, or even prior to that!
We eagerly encourage you to get involved and be a part of our community, which includes local Vietnamese students and employees, to make the most of your brand-new journey in Vietnam.
International students can participate in a range of activities and events with students from all over the world, as well as those from Vietnam. Your new friends in our Global Buddy Program will give their time and commitment to be there for you through thick and thin during your time in Vietnam.

Highlights of Vietnam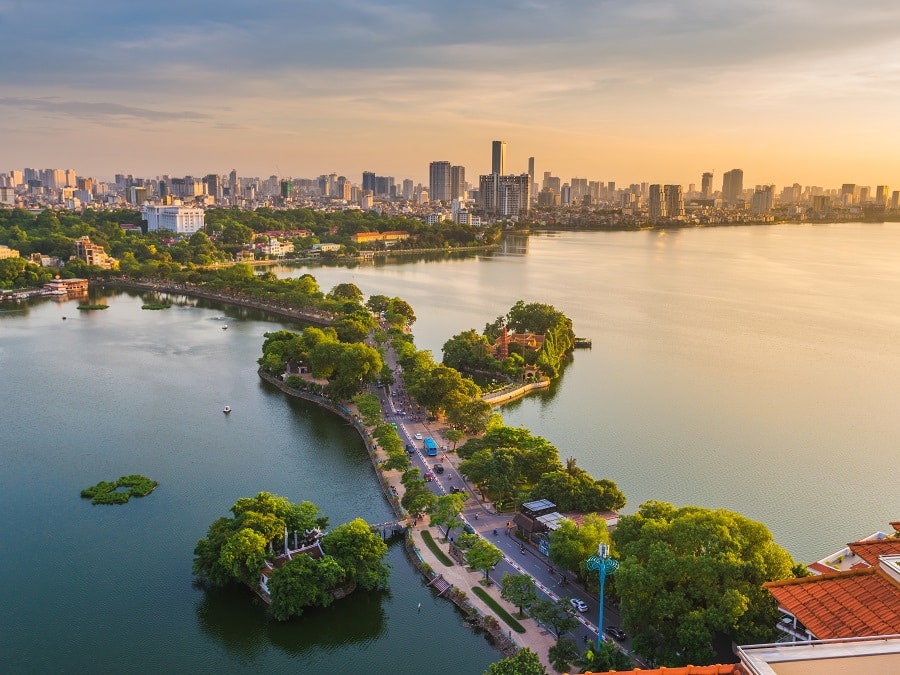 Hanoi
Culture and history are the key aspects of this 1000-year-old city. Walk the narrow historic streets of the Old Quarter which contains 36 streets, with shops selling everything from red candlesticks to lacquerware and water puppets, and then go for a stroll to take in the sights and sounds around Hoan Kiem Lake. The lake is the focal point of Hanoi life, especially on weekends. The Turtle Tower ('Tháp Rùa' in Vietnamese) was built in the 18th Century and is located in the centre of the lake, on a small island. You'll also find plenty of street traders, cafés, restaurants, tourist shops and art galleries in this historical area.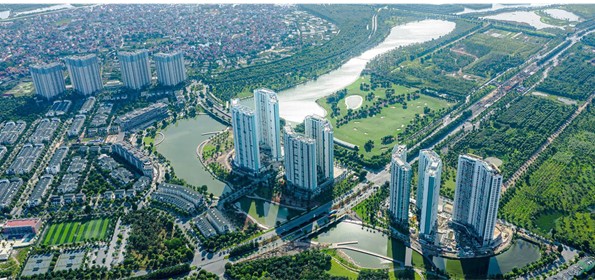 Ecopark
Ecopark is an urban township development on the outskirts of Hanoi, in Hung Yen Province, Vietnam. Currently under development, Ecopark will expand to 500ha with an estimated investment capital of over US$8.2 billion. The entire development, divided into nine construction phases, is expected to be completed in an 18-year period.
The Ecopark urban area is located belong sides of the Bac Hung Hai River, a branch of the Red River and the Duong River; according to the designers, the structure represents the "prosperity" and the "security".

Preparing for BUV
The Student Experience Department is designed for enriching and unlocking student potential at the University alongside providing a vast array of opportunities to help students develop a path to explore their future-orientated options. Alongside this, the department aims to highlight the essential skills required to prepare them for life after college, grow as well-rounded individuals, and connect students to future career possibilities.
The department can be found hosting a wide range of extracurricular activities offered throughout the year to support students in growing as individuals, embracing diversity, exploring talents, cultivating leadership skills, and enhancing their emotional intelligence. All these efforts are put in place with the aim of building global citizens who engage in their local communities and contexts.
So, let's check out what you need to prepare before coming to BUV for your study.
Essential items on Vietnam arrival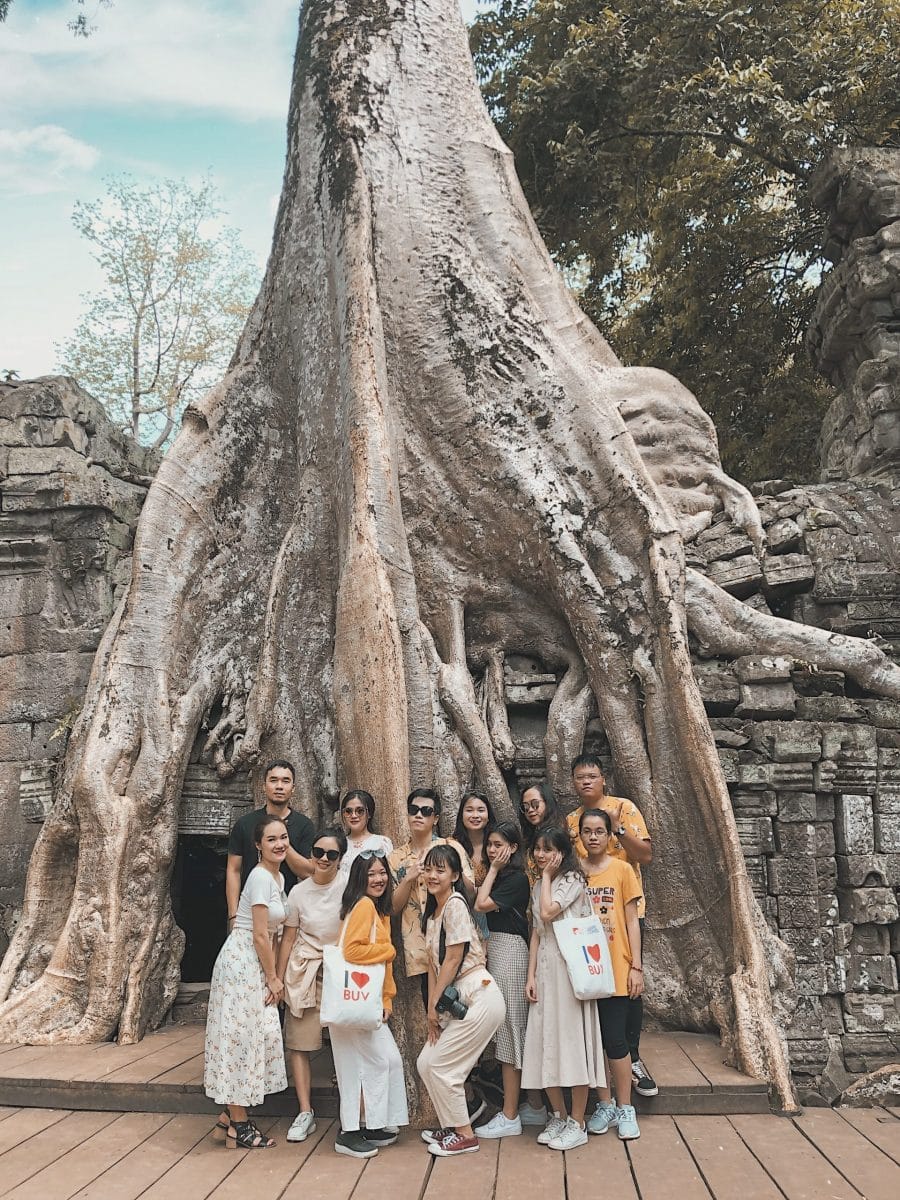 Passport
Visa
Offer letter
Offer letter from British University Vietnam
Key contact
Key contact name/ phone numbers from BUV Student Life Team
Currency
Vietnamese dong (or you can exchange money at the airport). It is also easier to bring money to get exchanged since you usually get a better exchange rate for bigger notes
Driving license
Driving license (or another identification document).
Personal valuables
All personal valuables: laptop, phone, camera, etc.
Travel documents
Have photocopies of all your key travel documents in your main luggage
ACCOMMODATION
BUV can connect you to a recommended agent who can help you find accommodation in Ecopark. Renting serviced and furnished apartments is very common in Vietnam. Don't worry – BUV Student Life will assign you with a Vietnamese student who will become your 'global buddy' and help you out.
TRANSPORTATION
The most popular way to get around is by motorbike. However, for foreign students, the easiest way to travel by bike is to book a driver via. an app which there are a number of popular brands in Vietnam, for instance, Gojek, Grab, Be, etc. and helmets are compulsory. Buses and taxies are also available, and fares in Vietnam are very affordable. Longer distance travel to other Vietnamese cities or into the countryside can be done by long-distance bus, train, and by air.
Global Buddy Programme
This programme aims to deepen students' understanding of themselves and other identities by fostering an understanding of various dimensions of culture and an appreciation of cultural and human differences. Global Buddy team is a group of BUV volunteers who dedicate their time and commitment to support international students with on and off-campus services. Buddies will be the first contact point prior to departure from your home country and will stay in contact with you for the whole exchange period. As local students, BUV buddies have strong knowledge and understanding about Vietnamese culture and will be a great hand to help you make the most of your time in Vietnam. Buddies will support international students to learn how to cope with cultural and social diversity and the nuances of Vietnamese culture. Together, they will explore how-to live-in harmony and connect within the community.
The Global Buddy team organises activities for International Students together with BUV Student Life Team throughout your semester in Vietnam. The activities include: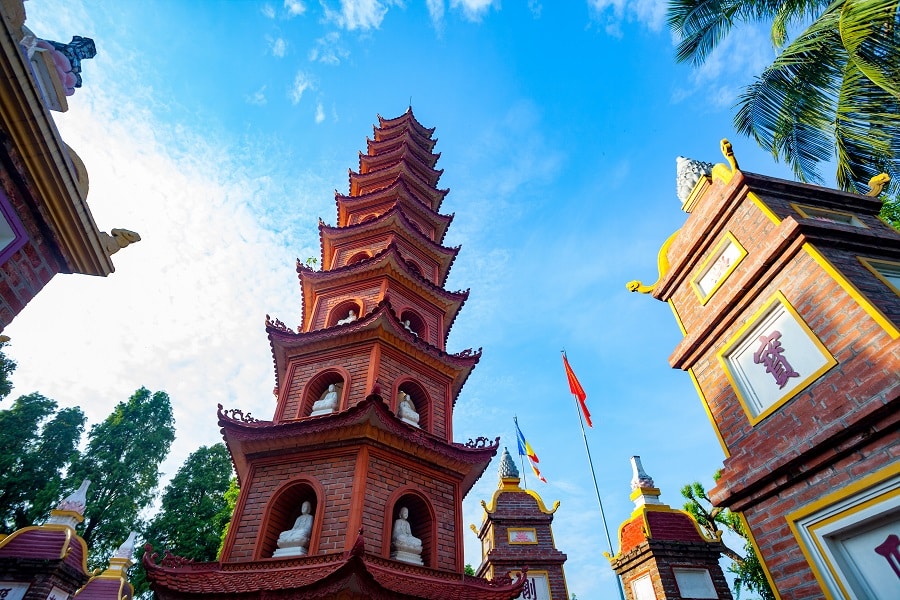 Airport pickup services
International orientation
City tours and Food tours
Welcome activities and dinner
Vietnamese language classes
Vietnamese culture sharing
Community engagement trip
Exploring Vietnam
Prior to your arrival, BUV Student Life will introduce your buddy to you via email with full details of contact information. Your buddy will contact and support with information that you would need before arriving in Vietnam. 
You still have queries about visa, transportation, and other immigration procedures? Find out more here, or connect us via following hotlines and websites to seek for support.  
Website: www.buv.edu.vn  
Email: buv-internationaloffice@buv.edu.vn | SE@buv.edu.vn 
Phone: +84 2216 250 250       
Facebook: