 Welcome to British University Vietnam
British University Vietnam (BUV) is the first and only international university in Vietnam granted to deliver degrees by two universities in the United Kingdom: University of London and Staffordshire University.
As a student at British University Vietnam, you have access to all of the benefits of a recognised British university degree programme, and a unique opportunity to engage in a British learning experience without having to leave your home country. The courses you will study, the standard of academic excellence, and the teaching and learning are identical to pursuing your education in the UK.
Established in 2009, BUV provides teaching for 11 undergraduate programmes and an MBA programme. 100% of graduates from BUV have a job or continue higher education within 3 months after graduation. With a wide network of more than 400 enterprise partners in various fields and internship programmes from the first year, BUV helps students gain professional knowledge and practical skills to meet employers' requirements as well as be ready to develop their careers right after graduation.
Students study at BUV's campus in the Ecopark township, with facilities funded by an investment of US $36 million for the first phase accommodating up to 3,000 students. BUV's new campus, with state-of-the-art teaching and learning facilities and an iconic design, is indicative of 4IR and is being recognized as one of the best educational environments in Asia. Upon completion of the three phases, the entire BUV campus at Ecopark will have a total investment of up to US $100 million, meeting the training needs of 7,000 students.

Mission & Values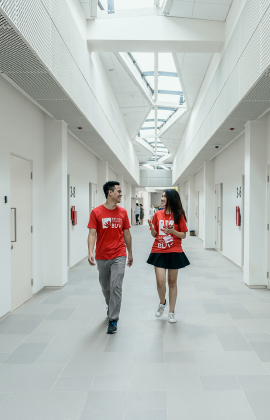 M
i
s
s
i
o
n
BUV's mission is to develop highly employable graduates who are first and foremost good human beings with ethics of kindness and caring.
They will also be:
cross-disciplinary in skills and language;
innovative, imaginative, and respectfully confident;
committed to continuous learning and development.
BUV expects all its staff, students, and stakeholders to be courteous and care about the wellbeing of people; to respect their environment; and be socially and culturally inclusive.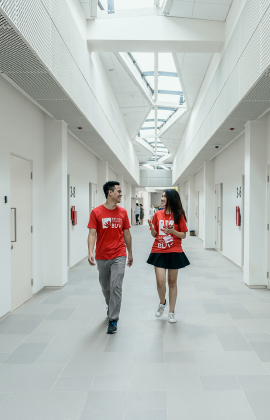 V
a
l
u
e
s
Kindness & Respect 
Embodied in our commitment to maintaining peaceful and safe learning and working environments for all;

Demonstrated by our focus on embracing diversity with compassion and care;

Evident in our commitment to behaving politely and respectfully;

Embedded within our personal and social growth programme for all students.
Collaboration & Innovation 
Showing how collaboration and ideation in the way we work enriches creativity, new ideas and forms of expression, intellectual curiosity, and a willingness to take risks to make real and meaningful impact.
Sustainability & Responsibility
Illustrated in our University-wide commitment to lead by example in preserving and protecting our natural resources and environment, and in our approach to responsible financial and operational planning.
Learning & Relearning
Understanding that today's society of rapid political, social, and technological change, requires life-long learning for all our students and every member of staff at BUV.

OUR FOUNDERS & JOURNEY IN VIETNAM
2008
Mr.Khalid Muhmood MBE
Co-founder of British University Vietnam 
Khalid is from the UK and through the family business holding company Dragonfly Education Group, is an operational investor in education. He has been active in the business of education since 1994. He and his wife, Arabella Peters, came to Vietnam and co-founded the British University Vietnam.
2008
Mrs. Arabella Peters
Co-founder of British University Vietnam 
Arabella and her husband, Khalid Muhmood relocated to Vietnam and co-founded British University Vietnam. She is involved in general and marketing strategy for the organisation.
05/2008
Investment Certificate granted
10/2010
MOET's approval for three programs: BSc (Hons) International Business Management and BA (Hons) Marketing Management by Staffordshire University and BSc (Hons) Banking and Finance awarded by University of London
10/2012
Launched The HRH Prince Andrew Scholarship: 04 full scholarships every year for Staffordshire University programmes
10/2012
MOET's approval for two additional programmes awarded by Staffordshire University: BA (Hons) Accounting and Finance, BA (Hons) Accounting and Business
2012-2018
Received the Golden Dragon Award for quality in higher education
09/2013
First cohort of BUV Graduates
05/2014
Officially became a Registered Centre of UoL International Programmes (one of 70 Registered Centres worldwide and the only one in Vietnam)
04/2015
MOET's approval for BUV's own programme: Finance and Economics – Dual Award Opportunity with Staffordshire University
05/2015
Groundbreaking ceremony at BUV Ecopark campus
11/2015
MOET's approval for one additional programme awarded by Staffordshire University: BA (Hons) Tourism Management
06/2017
Launched BUV's Master of Business Administration programme (MBA) awarded by Staffordshire University
09/2018
Ecopark Campus commences operation
08-10/2018
MOET's approval for 04 additional programmes awarded by Staffordshire University: BA (Hons) Contemporary Creative Practice; BSc (Hons) Computer Games Design and Programming; BA (Hons) Event Management; Bachelor in International Hospitality Management
11/2019
MOET's approval for one additional programme awarded by Staffordshire University: BSc (Hons) Computer Science
01/2020
Launched The British Ambassador's Scholarship: 04 full scholarships every year for Staffordshire University programmes


Achievements

100%
Qualified International Lecturers

2100+
Internship Opportunities At Company

Total Investment Capital For Campus

400+
Large Companies In The Partner Network

Graduate employment information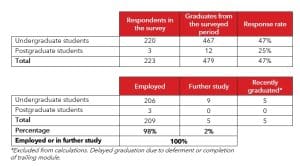 University Council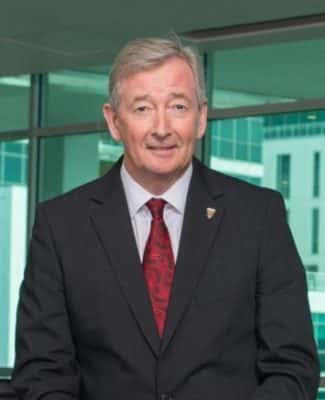 Professor Michael Driscoll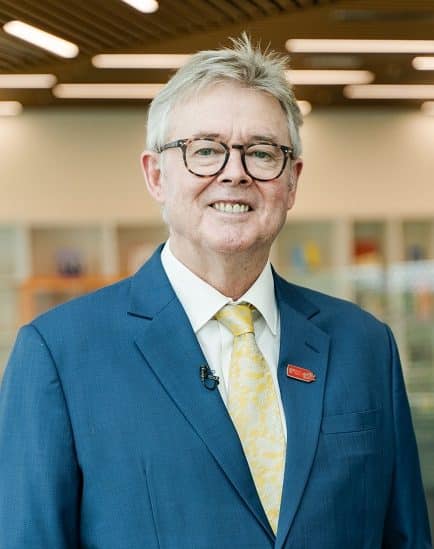 Professor Raymond Gordon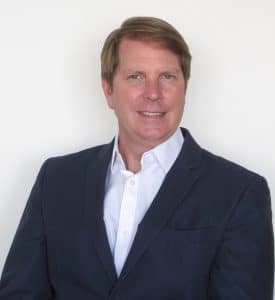 Karl Engkvist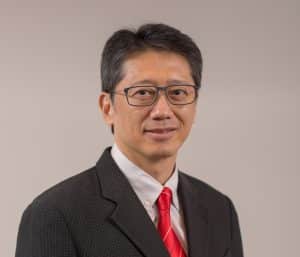 Dato' Loy Teik Ngan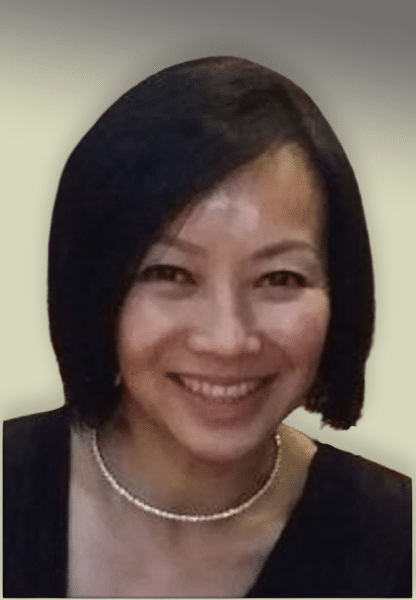 Abby Lew Tong

Awarding Bodies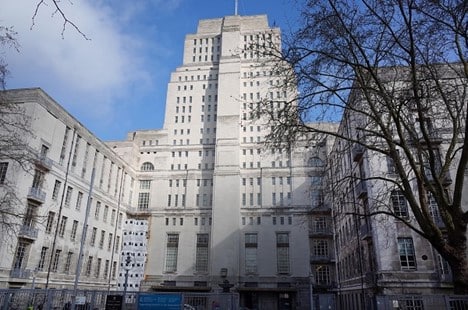 University of London
Since 1858, the University of London International Programmes have offered a wide range of high-quality distance learning courses to students – wherever they are in the world. Students registered with the University of London are awarded a University of London degree on successful completion of their studies. Degrees awarded to International Programme students are of an identical standard to those awarded to students who study at one of the University of London's Colleges. British University Vietnam is proud to be the first and only university in Vietnam to provide teaching for University of London International Programmes.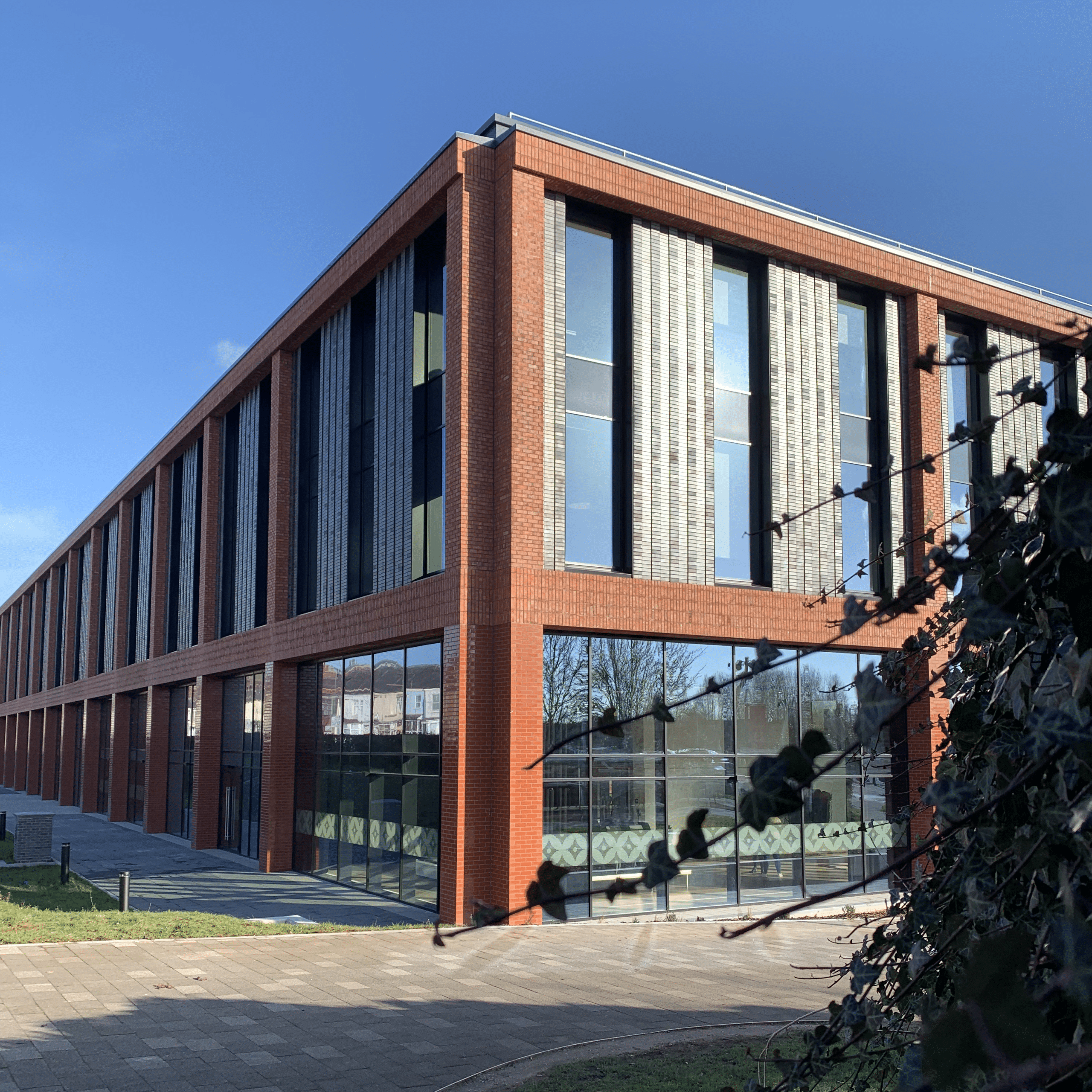 Staffordshire University
Established in the early 1990s, Staffordshire University has become a shining example of dynamic and progressive higher education in the United Kingdom. The university is renowned for its groundbreaking new courses that motivate students to think and act for themselves. Staffordshire University provides courses with the real-world knowledge, academic skills and qualifications to hit the ground running in your chosen career. Importantly, we help you to become an individual with the personal attributes and expertise that today's employers look for. The University has achieved very positive assessments from the UK Higher Education Quality Assurance Agency which can be viewed at www.qaa.ac.uk.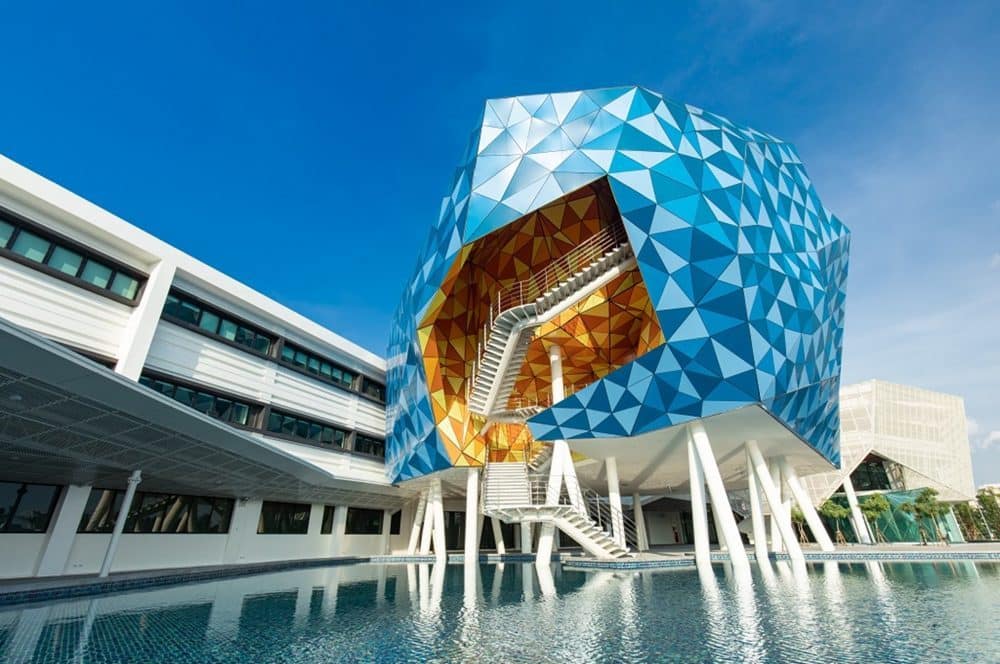 British University Vietnam
Since its establishment in 2009, BUV has always put on its focus on producing a young generation of graduate equipped with the most cutting-edge industry knowledge and the necessary toolkit to thrive in dynamic global labour markets. BUV is comprised of 4 key schools, including the School of Business, School of Hospitality and Tourism, School of Creative Industries and School of Computing and Innovative Technologies.

Schools and academic disciplines
School of Business
The School of Business provides business and management programmes of high prestige granted by University of London and Staffordshire University. With a perfect balance of academic theory and practical application, BUV students within the School of Business have full access to real-world business issues both within domestic and international marketplaces to explore the nature of entrepreneurship and develop the underpinning competencies they need to be managers and leaders of the future.
Majors included:
BSc (Hons) International Business Management
BSc (Hons) Banking and Finance
BA (Hons) Marketing Management
BA (Hons) Finance and Economics (Dual)
BA (Hons) Accounting and Finance
Master of Business Administration (MBA)
School of Computing and Innovative Technologies
Our School of Computing and Innovative Technologies offers advanced world-class facilities and resources catering for a broad range of expertise. This consolidates and strengthens the work being conducted in both fields of the games industry and computer science, promoting multi-disciplinary research, as well as new possibilities for learning and breakthrough opportunities for BUV students.
Majors included:
BSc (Hons) Computer Games Design and Programming
BSc (Hons) Computer Science: Cyber Security/ Cloud Technologies
School of Creative Industries
This suite of awards is designed for you to explore and develop skills to meet the needs of the creative industries in your chosen specialism. Studying at our School of Creative Industries, you are joining a vibrant community of staff and students who are concerned with a wide variety of disciplines from those that involve mostly copy and content creation to those that are largely practical. You will gain practical skills and the associated knowledge and expertise to succeed in this dynamic sector. As such, you will be in an environment that aims to give you graduate skills and insights into the working practices of your chosen creative subject, making you a positive and influential professional practitioner. You will be aware of sector expectations and be able to develop an independent route towards your personal career or postgraduate goals.
Majors included:
BA (Hons) Contemporary Creative Practice: Graphic Design/ Illustration/ Photography
School of Hospitality and Tourism
In Vietnam, the hospitality and tourism sectors are growing at a rapid pace to meet the increasing needs of these key industries. Students in the School of Hospitality and Tourism have access to our strong tourism and hospitality industry linkages with notable partners and organisations, where they are placed with experienced personnel to mirror, to learn and to develop key competencies during the internship programmes offered throughout their study journey at BUV.
Majors included:
BA (Hons) Tourism Management
BA (Hons) Events Management
Bachelor in International Hospitality Management

Quality assurance
British degrees are known all around the world for both their quality, and the benefits that they bring to graduates both in the UK, and overseas. British University Vietnam (BUV) is proud of the role it holds in representing the quality of a British degree within Vietnam by being the first and only international institution awarding British degree certificates in-country.
BUV is accredited by a range of international organisations at both University and Programme level. These accreditations demonstrate the quality of both the degrees and the experiences that students can gain at BUV.
Find out more


Our faculty
British University Vietnam is committed to providing a world-class education and learning experience for our students. Our 100% international faculty brings together academics with extensive teaching experience as well as practitioner and research capabilities. Our faculty is recruited for their internationality and commitment to the whole learning experience within the classroom as well as developing skills to ensure all graduates are 100% prepared for a successful career.
See full Faculty


Centres

Training Centre
BUV Training Centre for English and Management Skills is a licensed provider of English Language and Management/Skills Training in Hanoi.
With a strong track record of experience in international education, the centre is committed to bringing international-standard learning to Vietnamese students and professionals to prepare themselves in English-language competencies alongside the skills and knowledge required for management and leadership within globally focused organisations. BUV's Training Centre for English and Management Skills provides continual and bespoke opportunities for your personal and career development.
With a practical curriculum, highly experienced international English-speaking lecturers, and a wide partner network of domestic and international enterprises and associations, we offer English courses, Professional English, IELTS Preparation and Management skills.

Centre for Research & Innovation (CRI)
The mission of the Centre for Research & Innovation is to produce and promote research and innovative activities that supports the continued prosperity of Vietnam, enhances the external reputation of BUV, and attracts globally leading researchers and partners.
To achieve this, the CRI will facilitate a research-rich environment: providing faculty with the resources necessary to develop research with impact, widely promoting our research activities, and developing new opportunities for research and innovation in Vietnam and beyond.
In doing so, our vision is to be a catalyst for transformative research that solves real-world problems and creates positive social impact, both in Vietnam and beyond. Our ultimate goal is to empower our faculty, students, and partners to push the boundaries of knowledge and drive progress for a better future.
To support this mission and vision, the CRI has three key aims:
Drive the development of research and innovation within BUV
Increase the production of research outputs with a focus on research with impact
Promote the research and innovation activities of BUV
To achieve these aims, the CRI will carry out the following activities at BUV:
Provide a framework for research & innovation to occur.
Obtain resources to increase research outputs, as well as promoting research internally and externally.
Support in the organisation of conferences, workshops, symposiums and exhibitions.
Carry out a range of activities and events to promote innovation within BUV and in the wider community.
Develop external relations with business, government and other educational institutions.

International Centre of Excellence in Teaching and Learning (ICELT)
The mission of BUV's International Centre of Excellence in Teaching and Learning (ICELT) is to deliver contemporary and innovative teacher training and continuous professional development programmes of the highest quality to educators, educational institutions, and other stakeholders in the education space operating both within Vietnam as well as in the region. With its team of expert practitioners and leaders in educational theory and research, the Centre will also offer guidance and consultation in best practice and will play a significant role in helping to upskill and develop educators to prepare students and lifelong learners for Industry 4.0 and beyond.

Partners
OVERVIEW ABOUT PARTNER'S NETWORK
BUV partners with leading national and international business organisations to foster mutually beneficial partnerships that provide students and alumni a diverse and dynamic career path as well as employees who not only have the knowledge and language ability required for today's business world, but also the skills to make them 100% work ready.
Through guest lectures/seminars by corporate executives, company visits, sponsorships and tailored programmes, we maintain excellent and supportive relationships with many reputable organisations across Vietnam and throughout the SEA region as well as the UK.
Connecting with us
If you are interested in partnering with British University Vietnam to enhance your image, provide trainings/workshops with your expertise, or access our high-quality pool of candidate for internship or employment, please contact us at SE@buv.edu.vn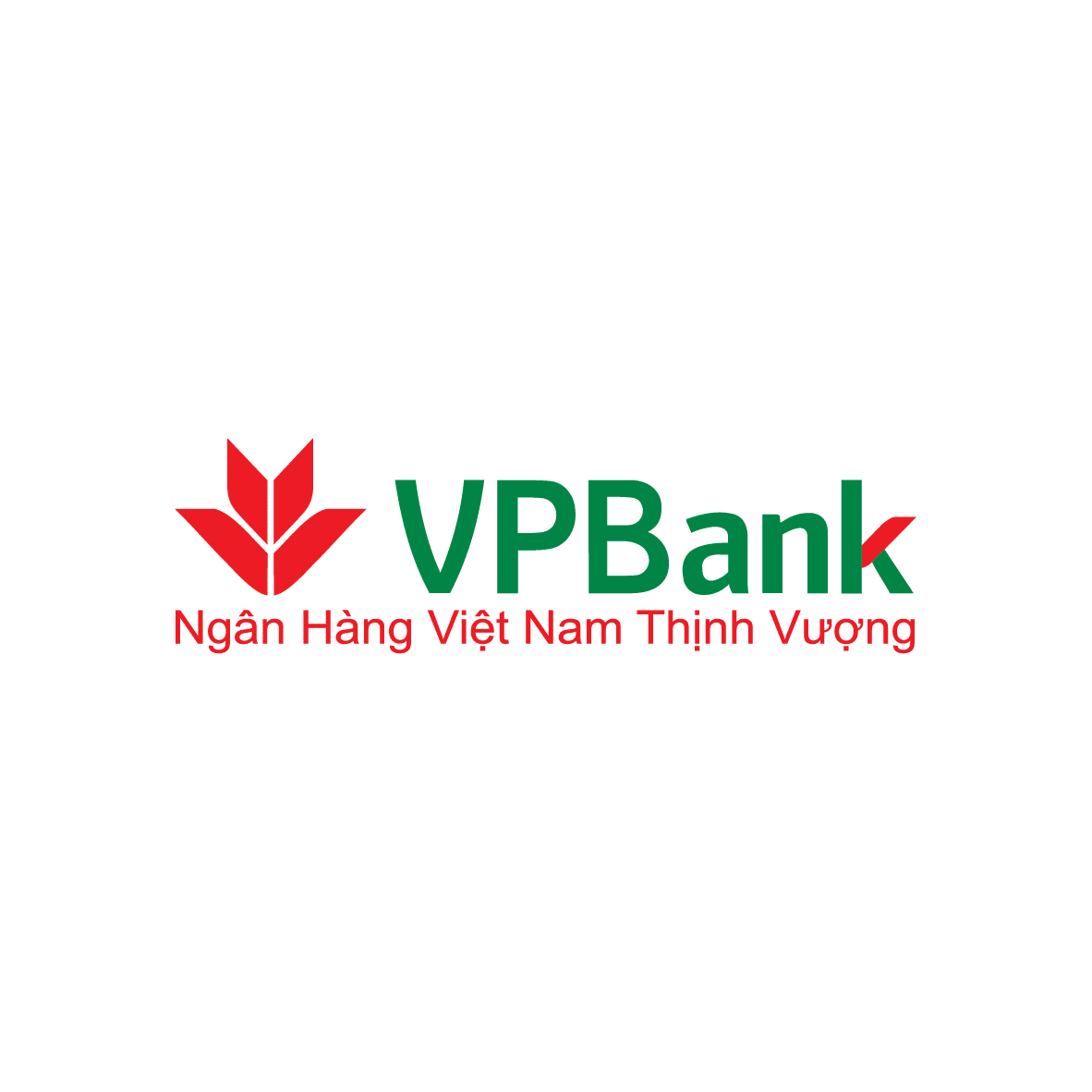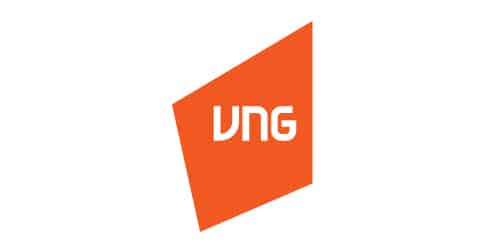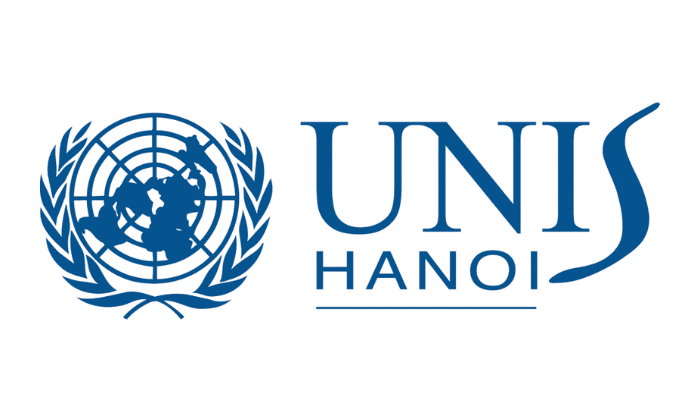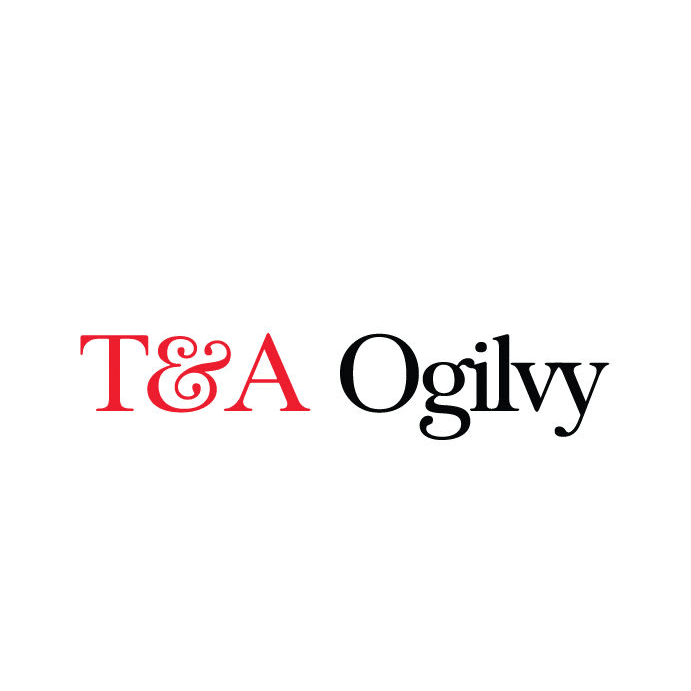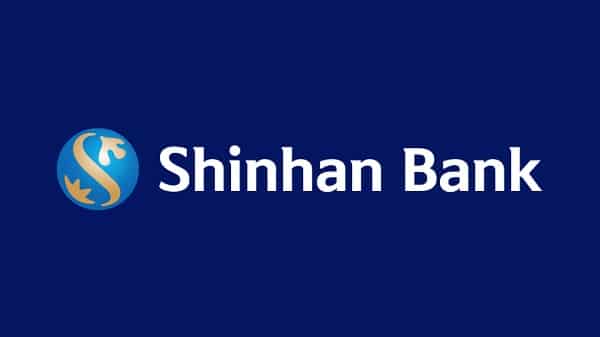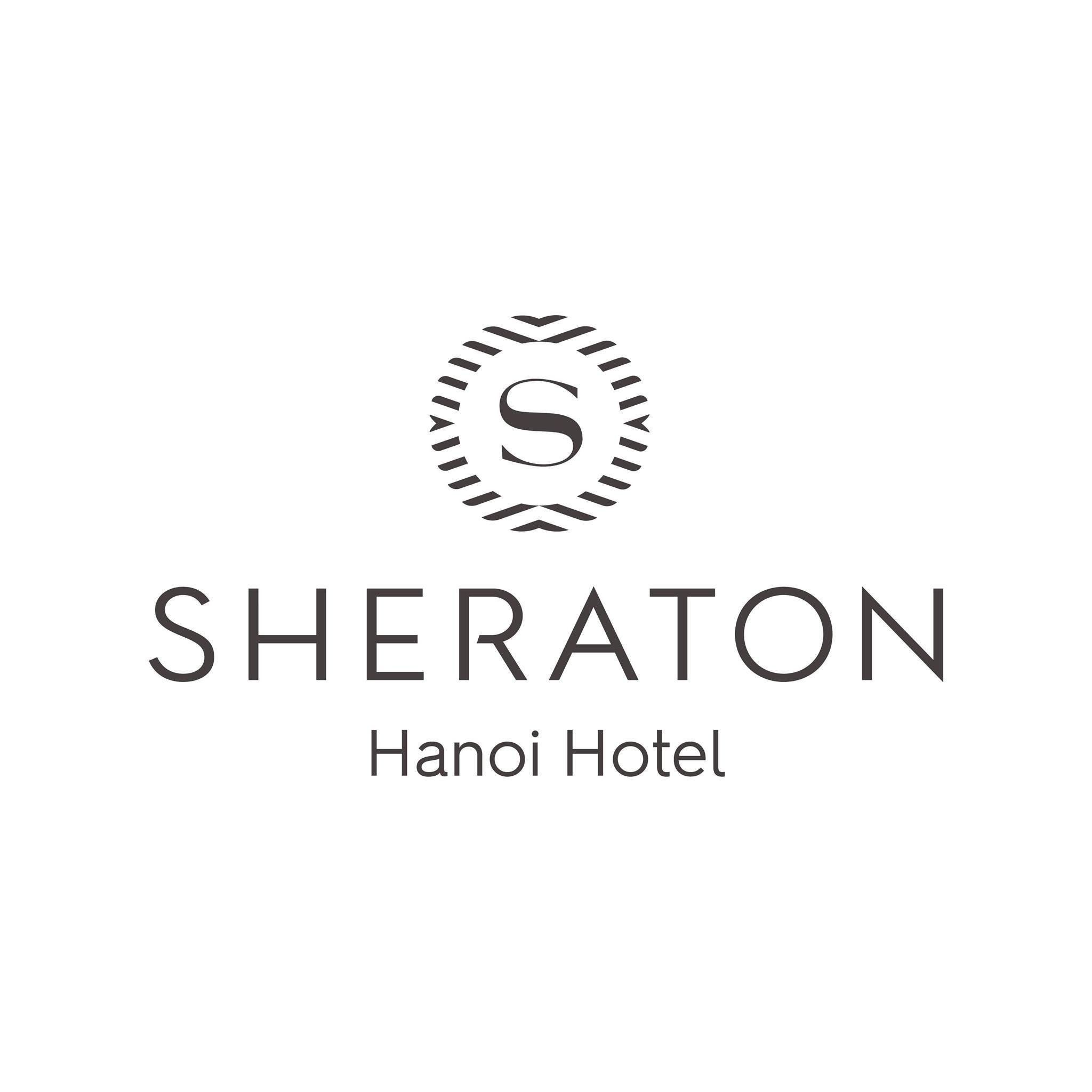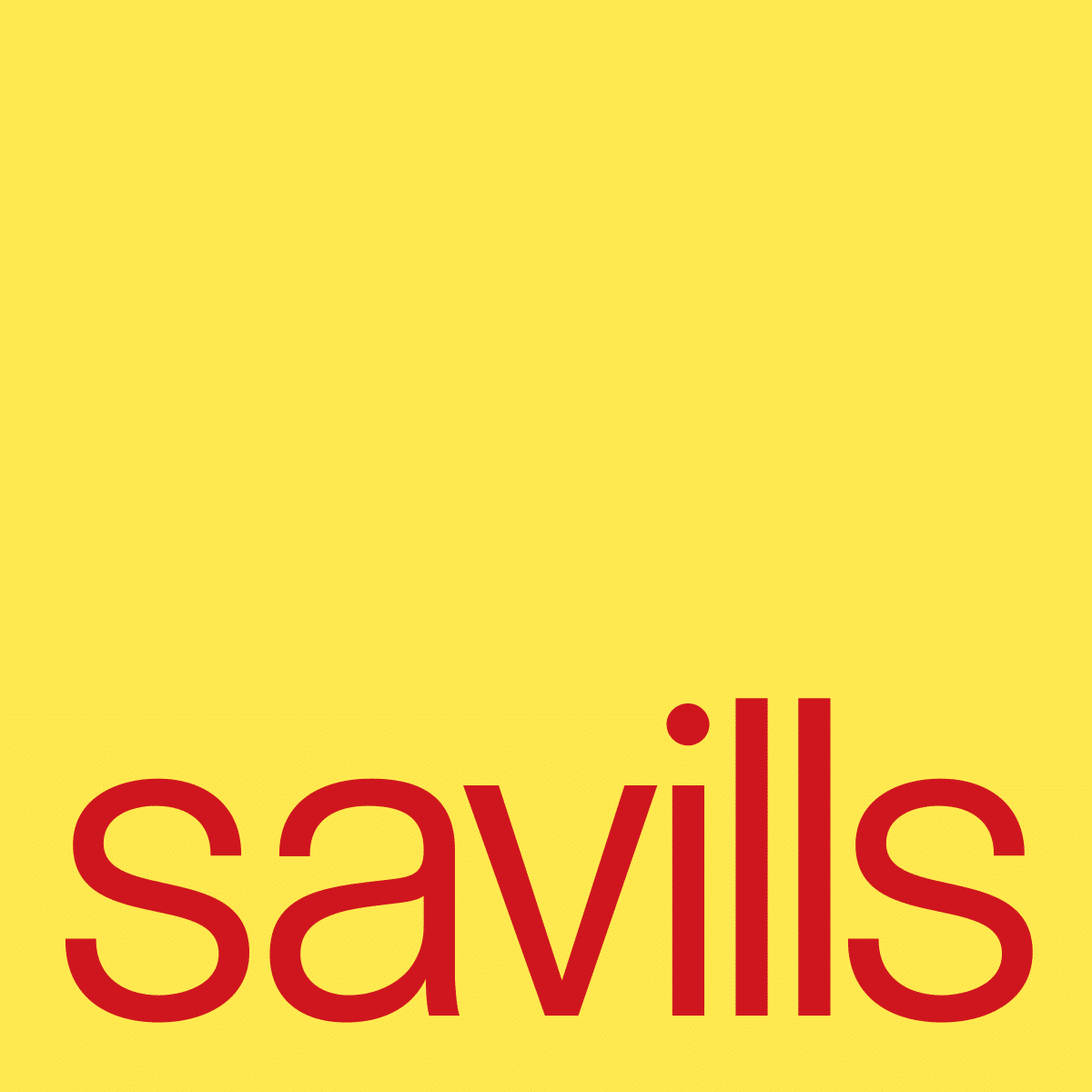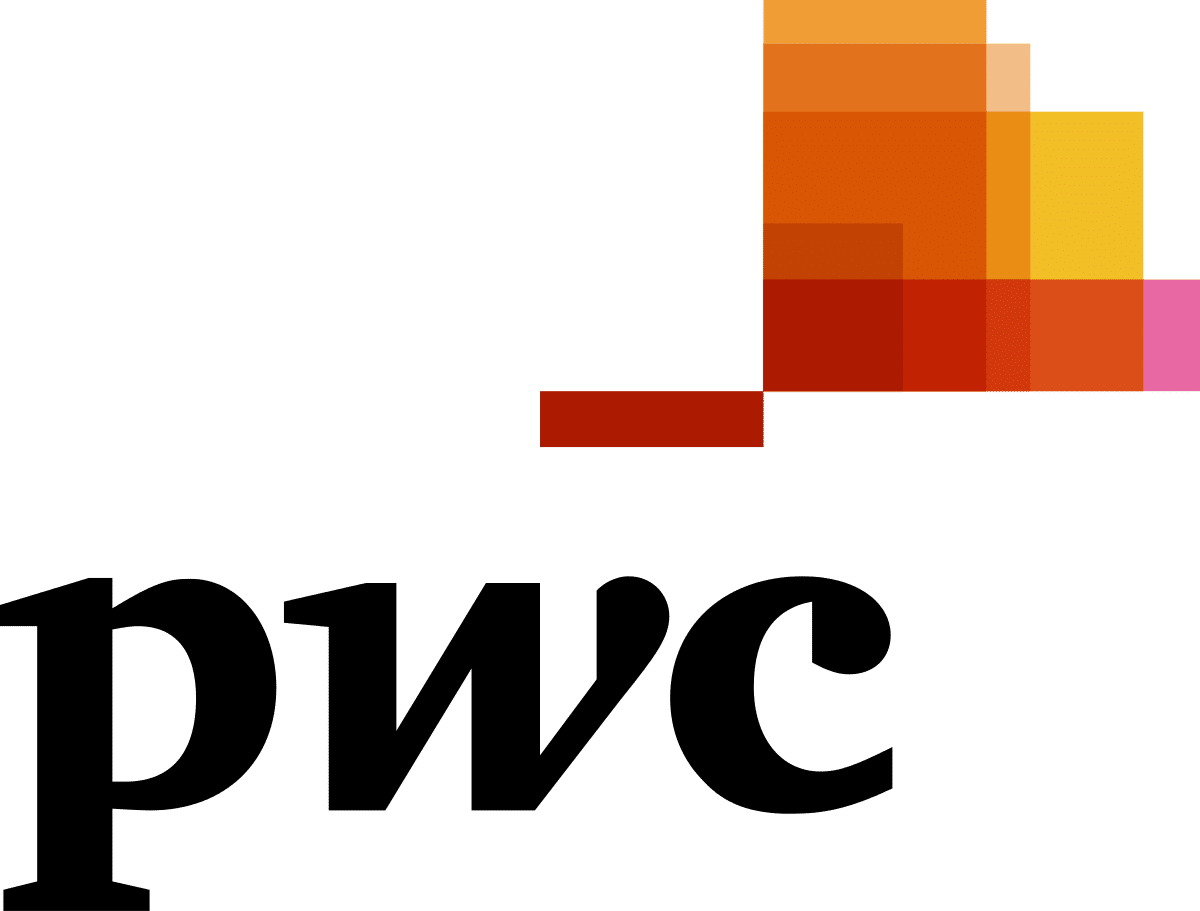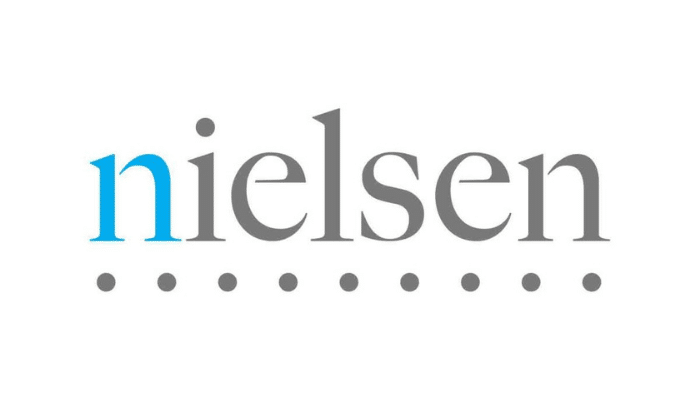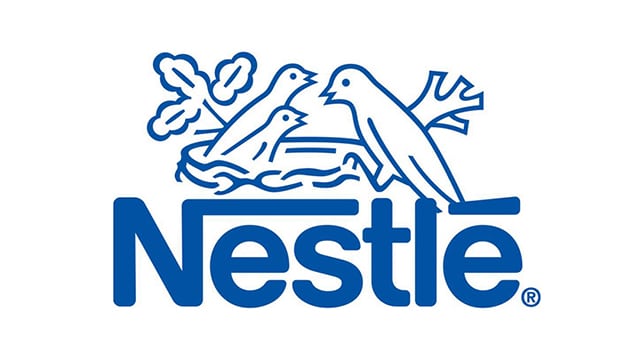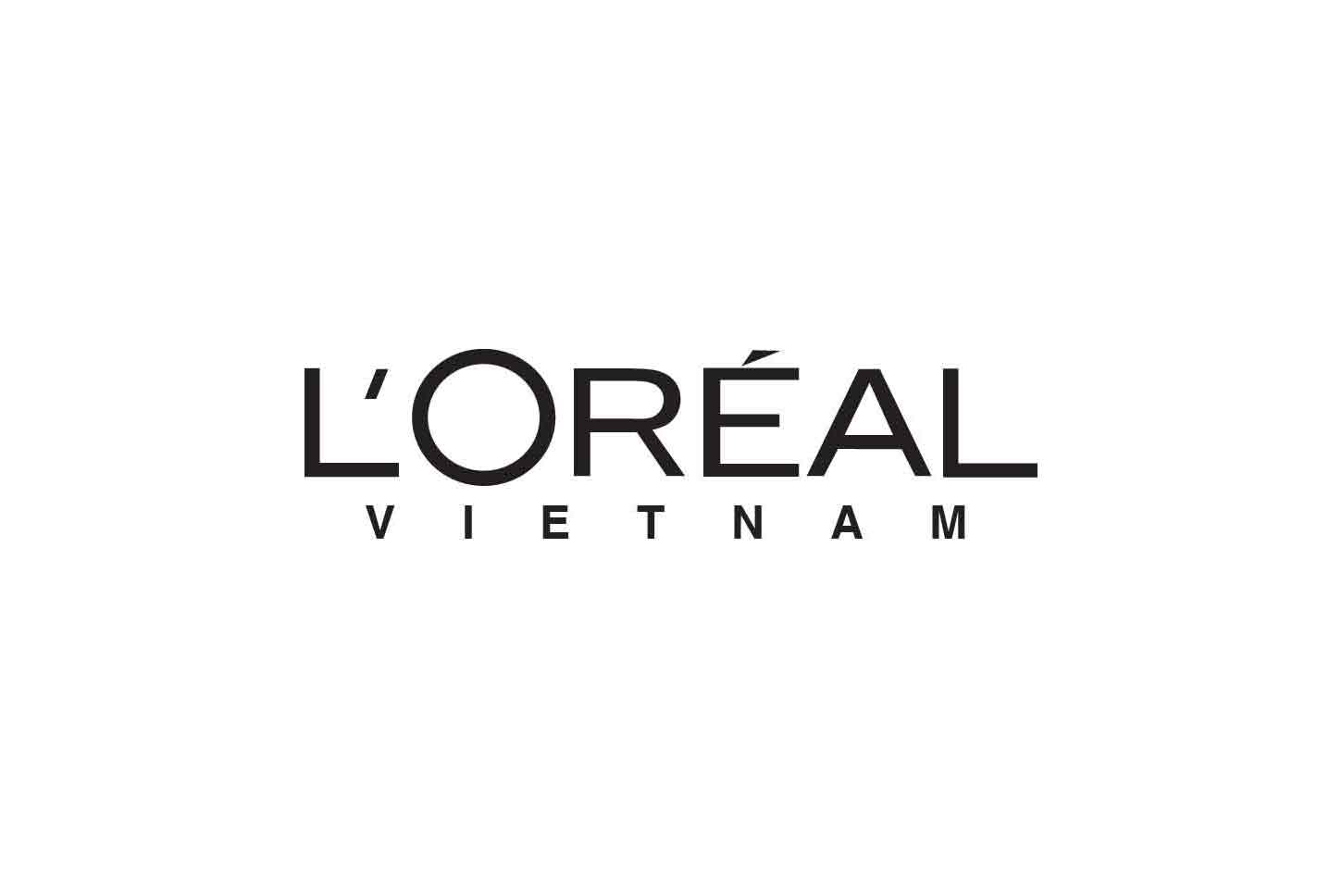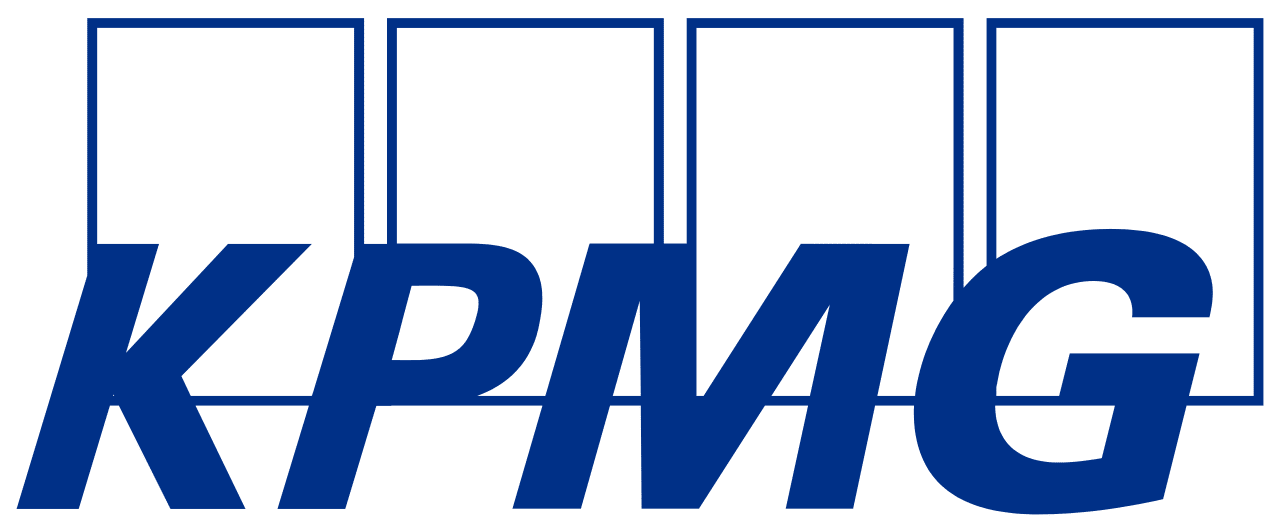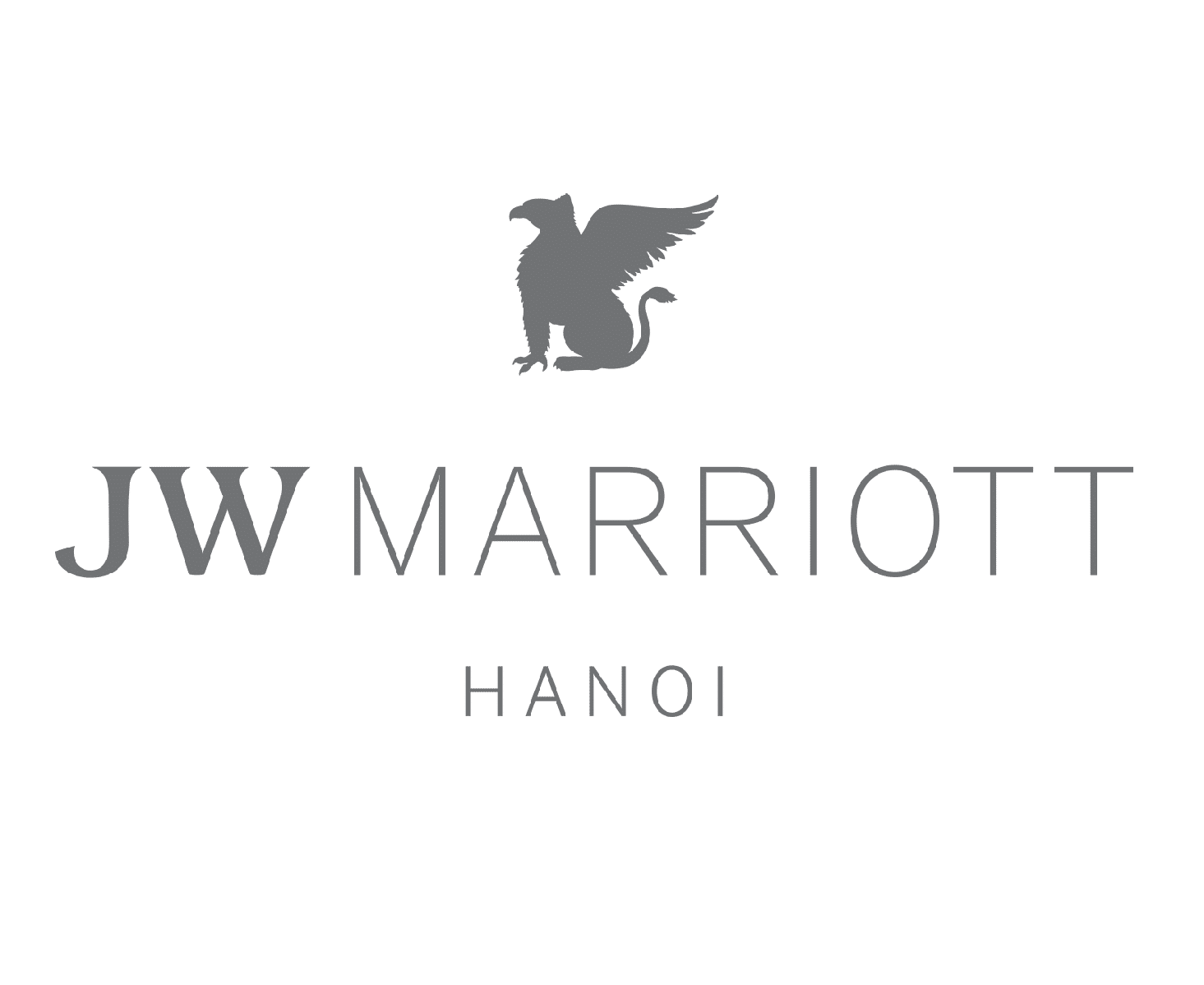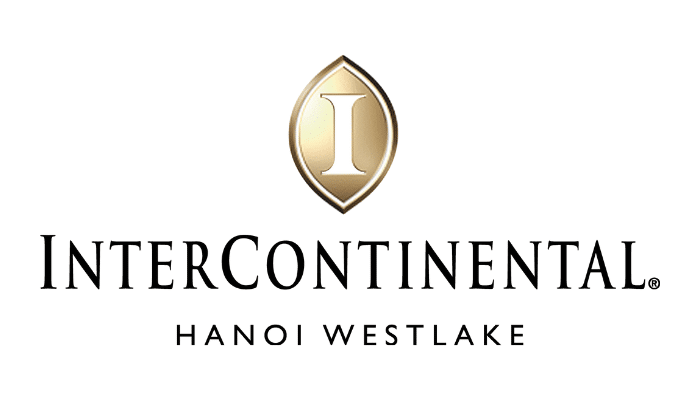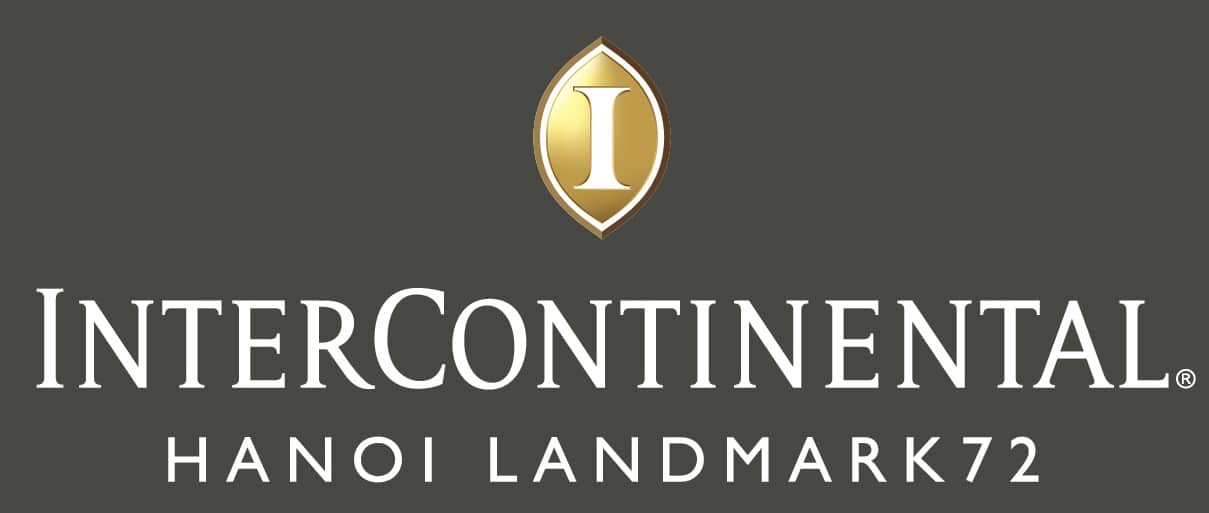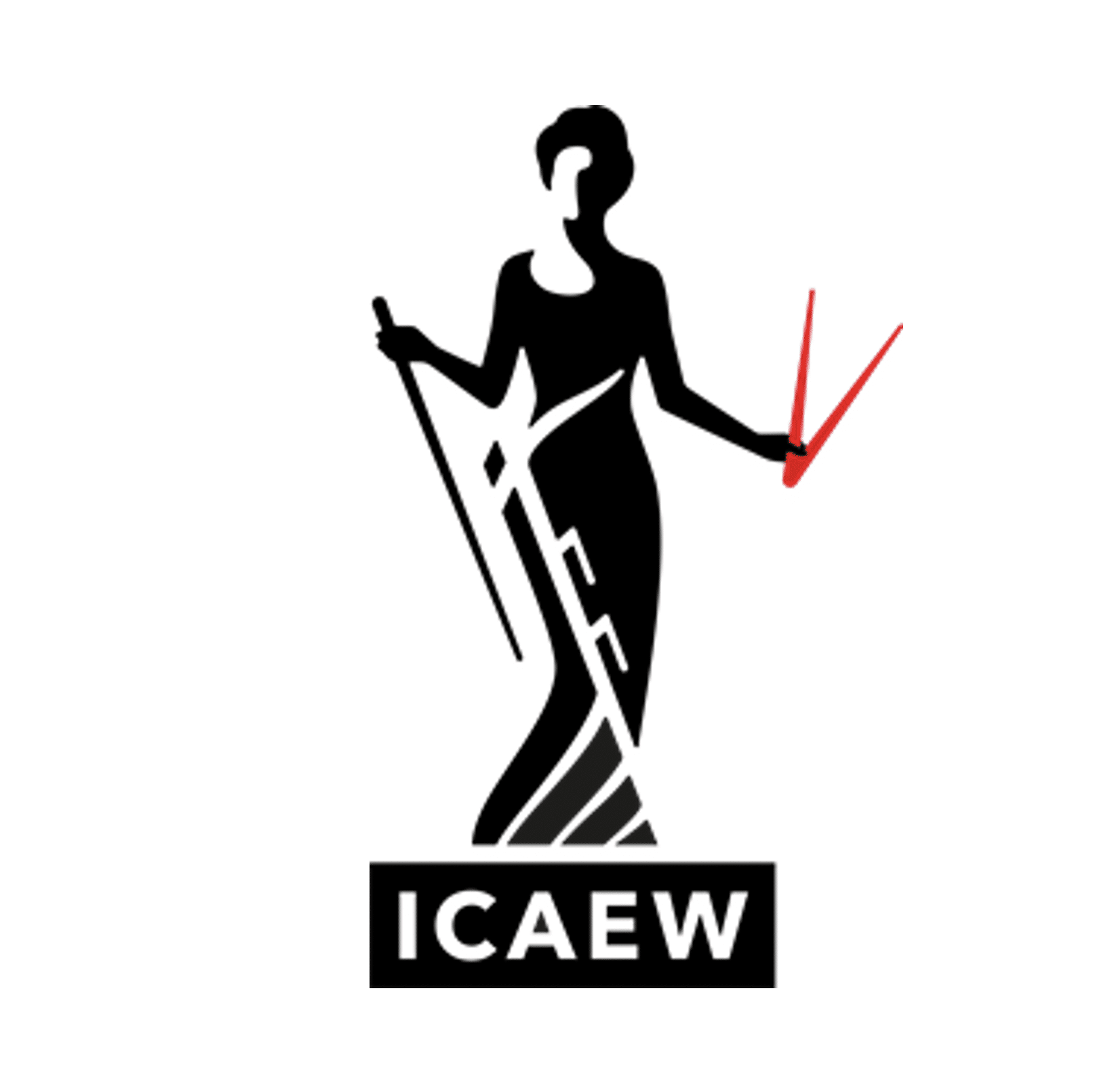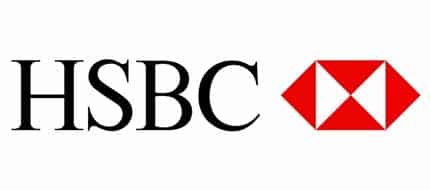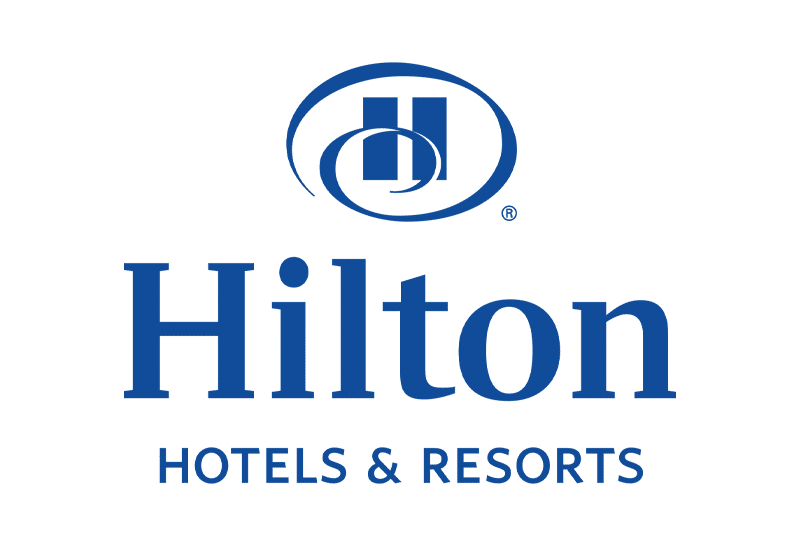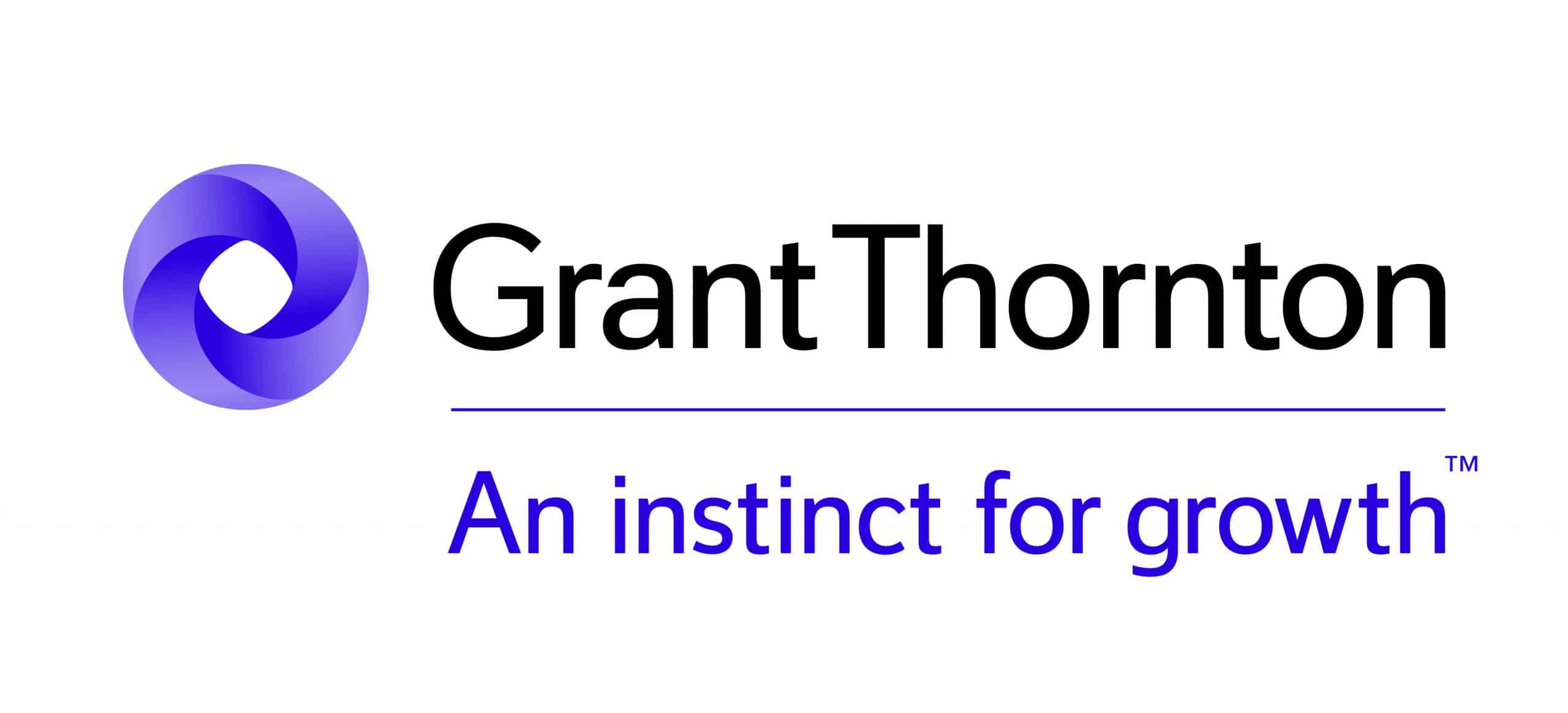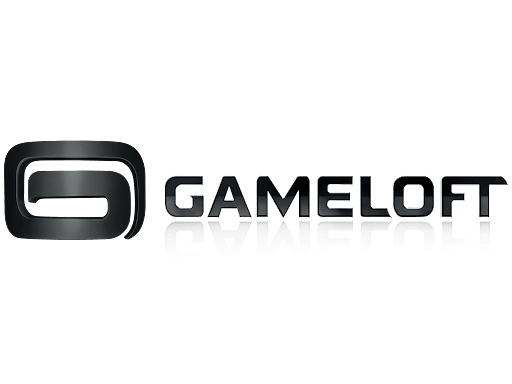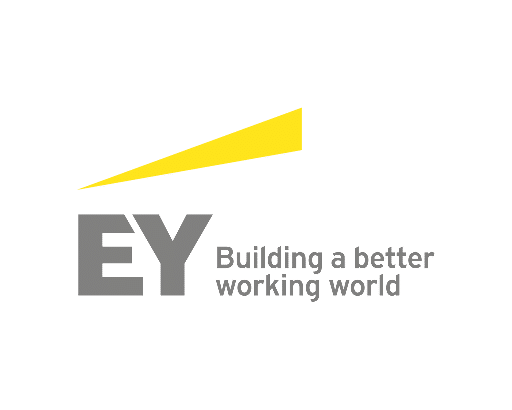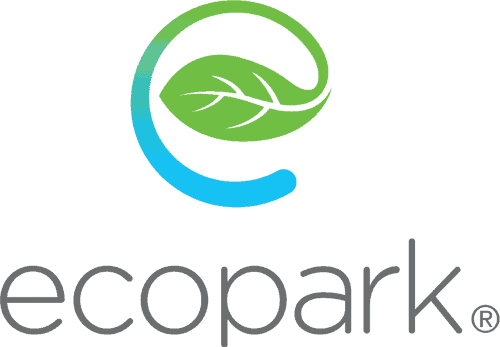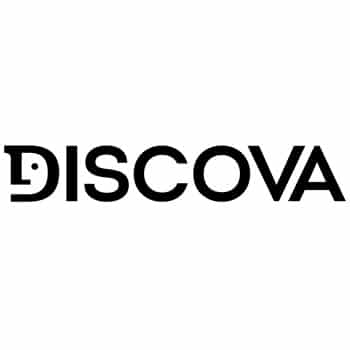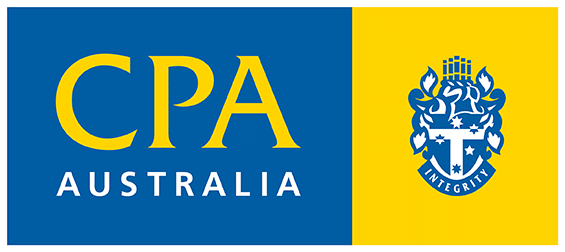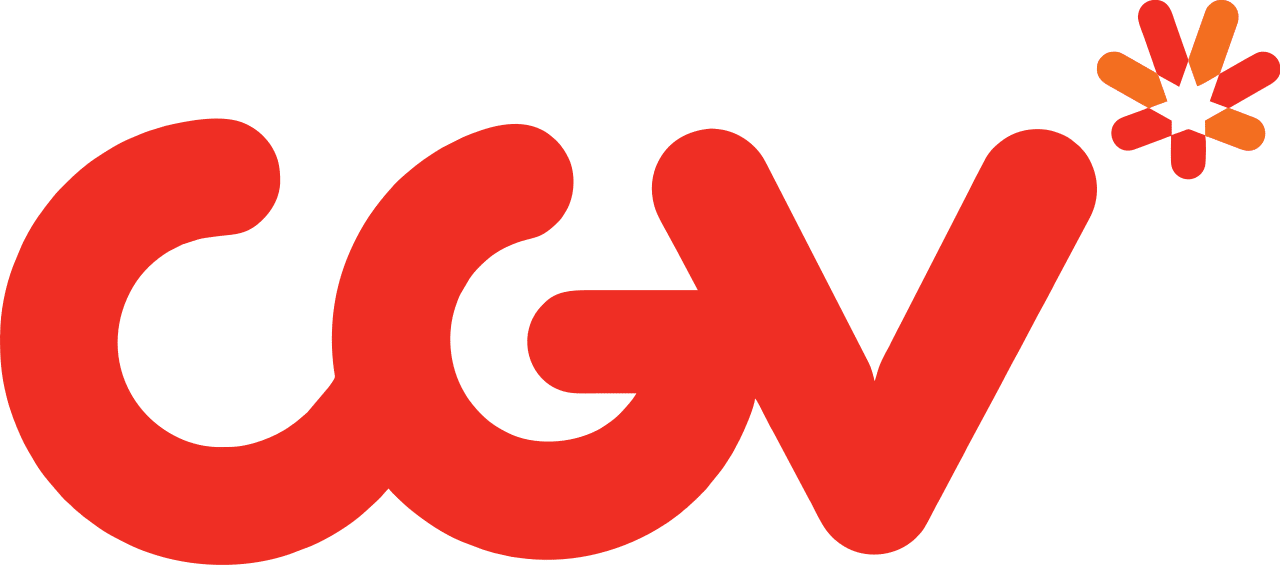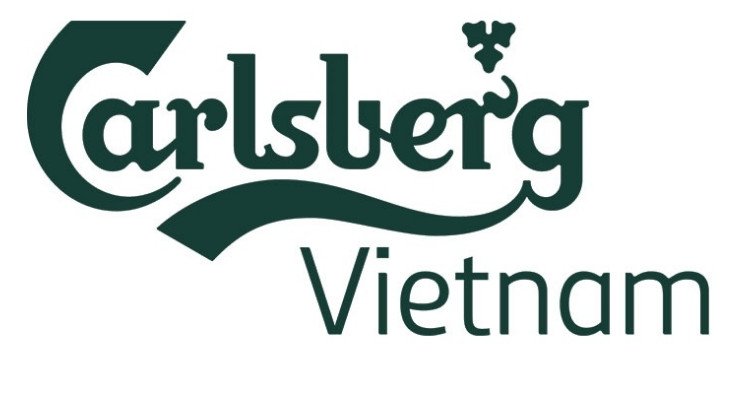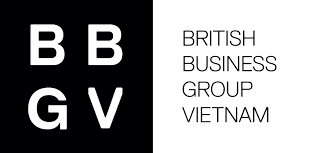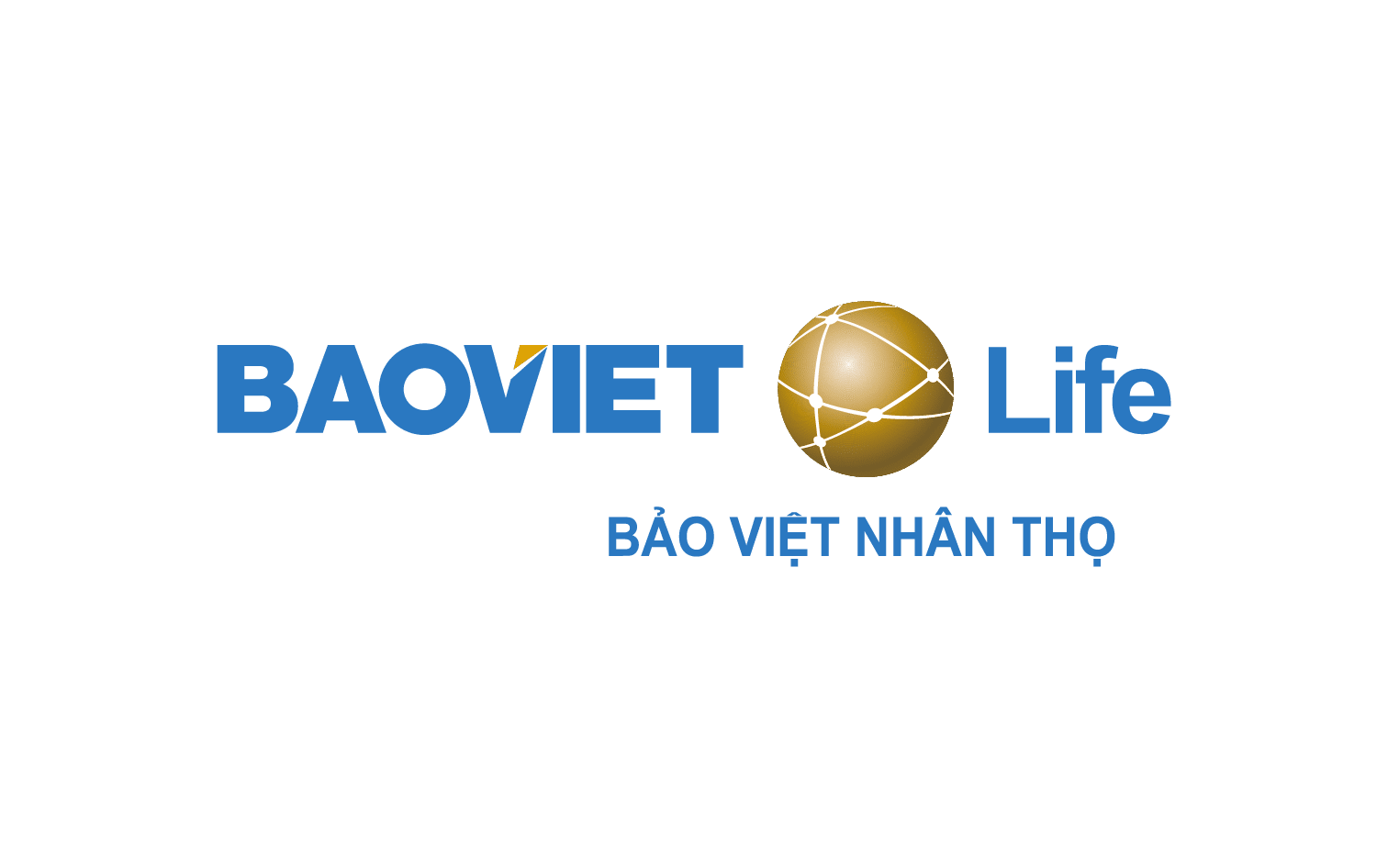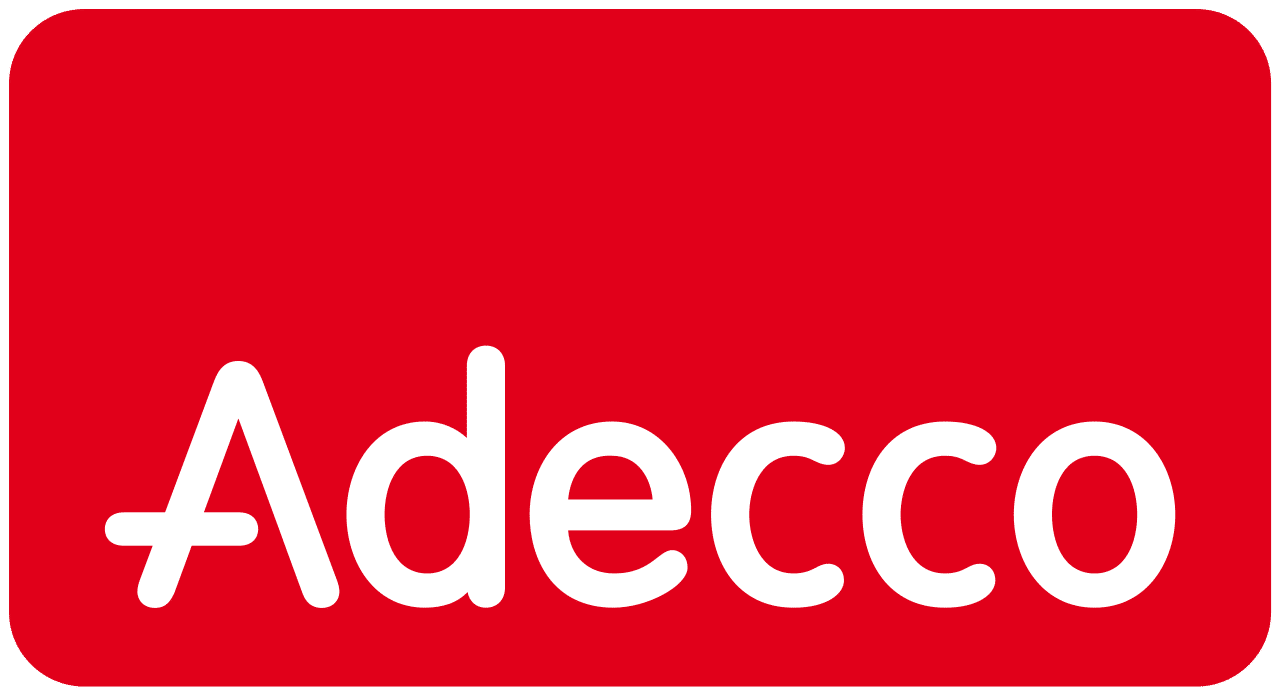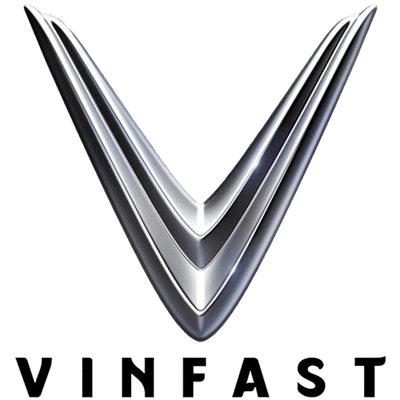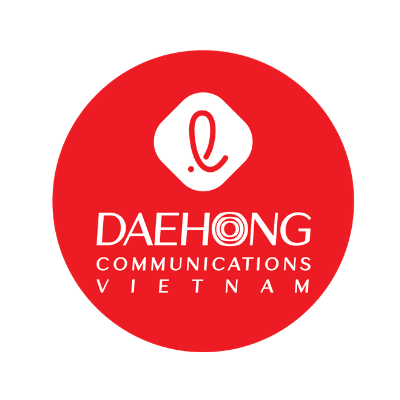 What do professional partners say about us?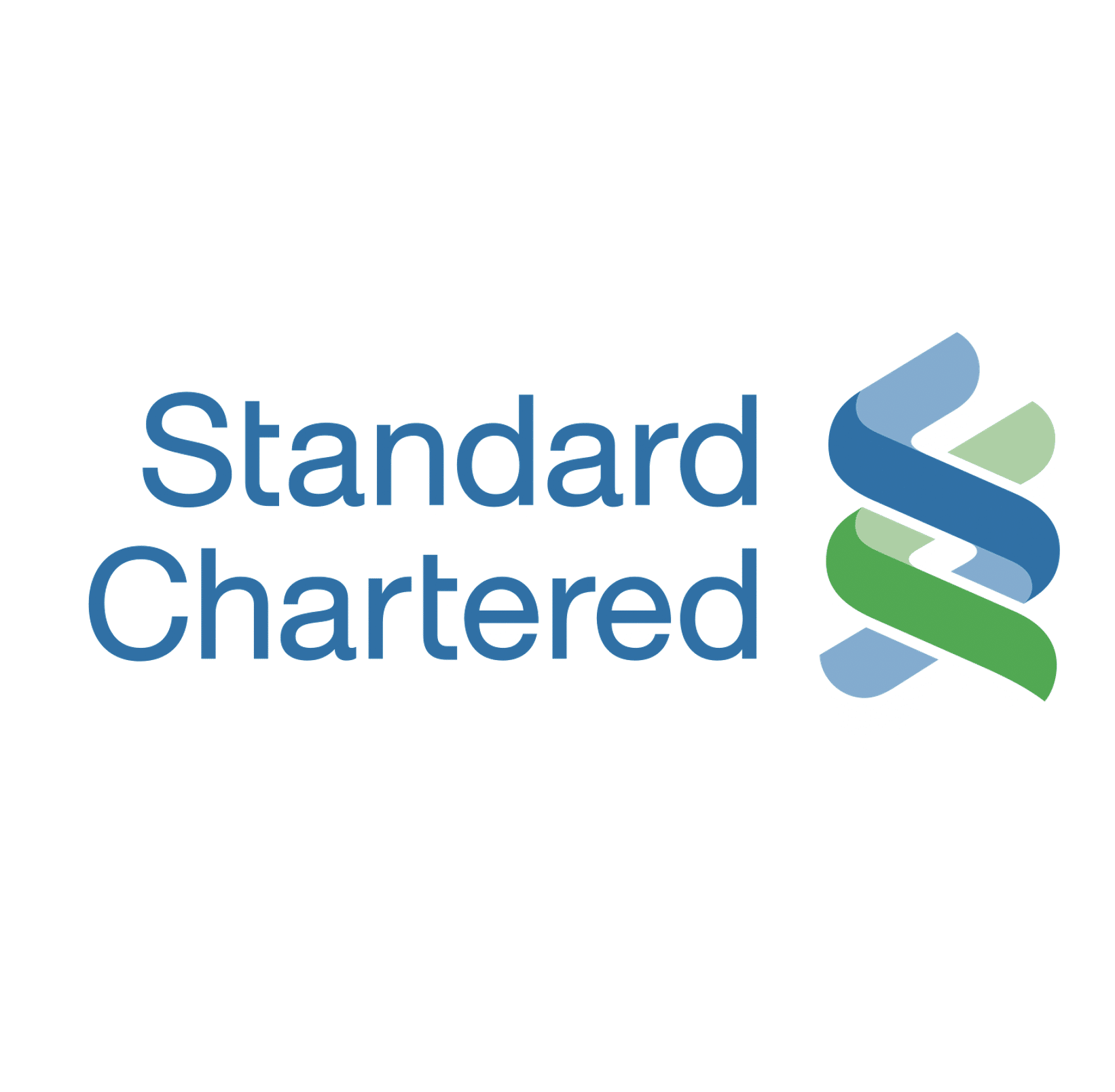 ASHOK SUD – Chief Executive, Standard Chartered Bank
"We at Standard Chartered bank would welcome applicants who have completed business focused degrees at the British University Vietnam. We will be working with the British University Vietnam to organise guest speakers during your course to give you an insight into the banking industry so look forward to meeting you in the near future…."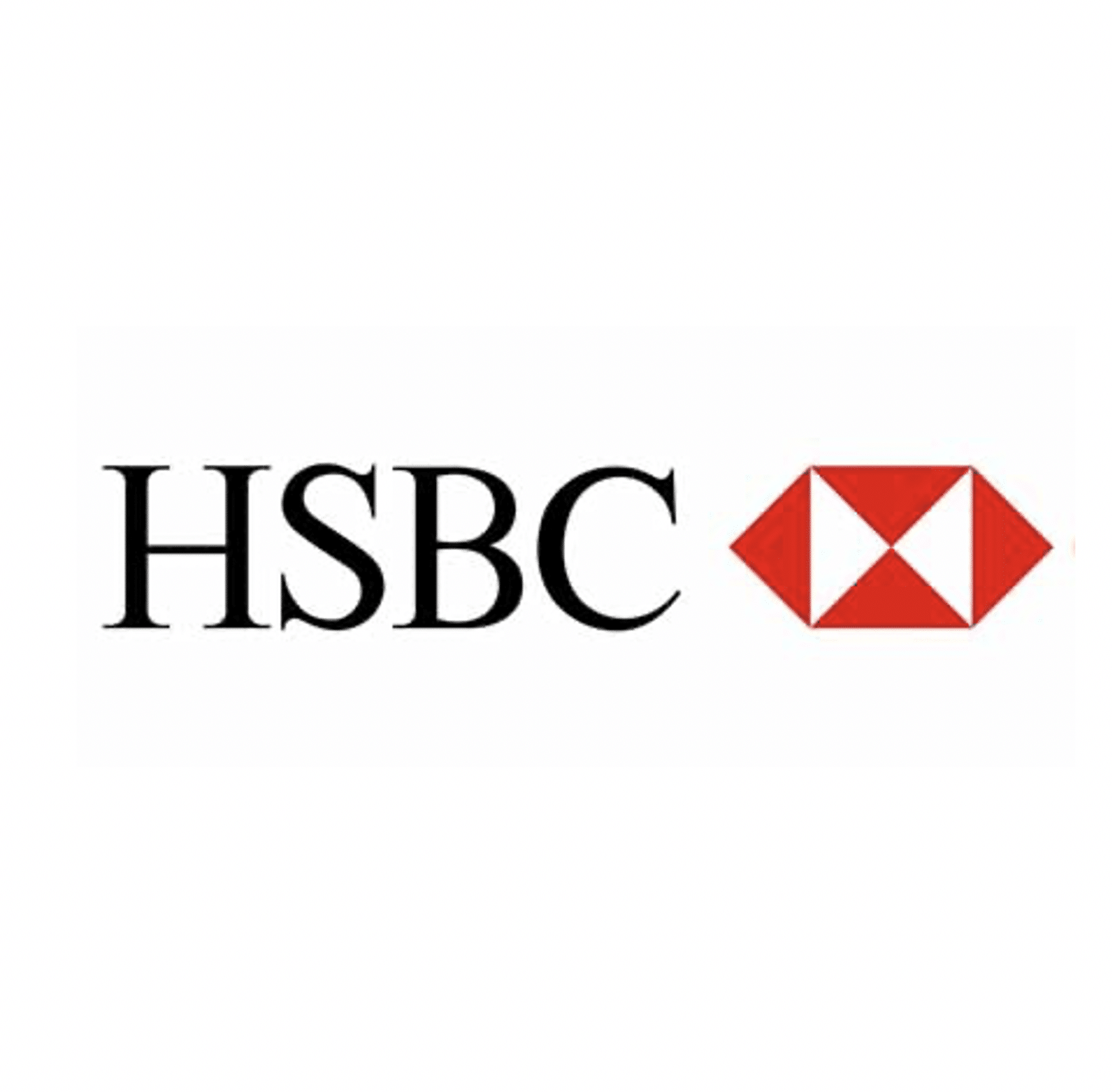 TOM TOBIN – President & Chief Executive Officer, HSBC Vietnam
"British University Vietnam will address the critical need for qualified finance and accounting graduates in this fast-growing economy. HSBC looks forward to working with the British University Vietnam to develop talent for HSBC and the banking industry. We look forward to working together to provide guest speakers, internships and career opportunities."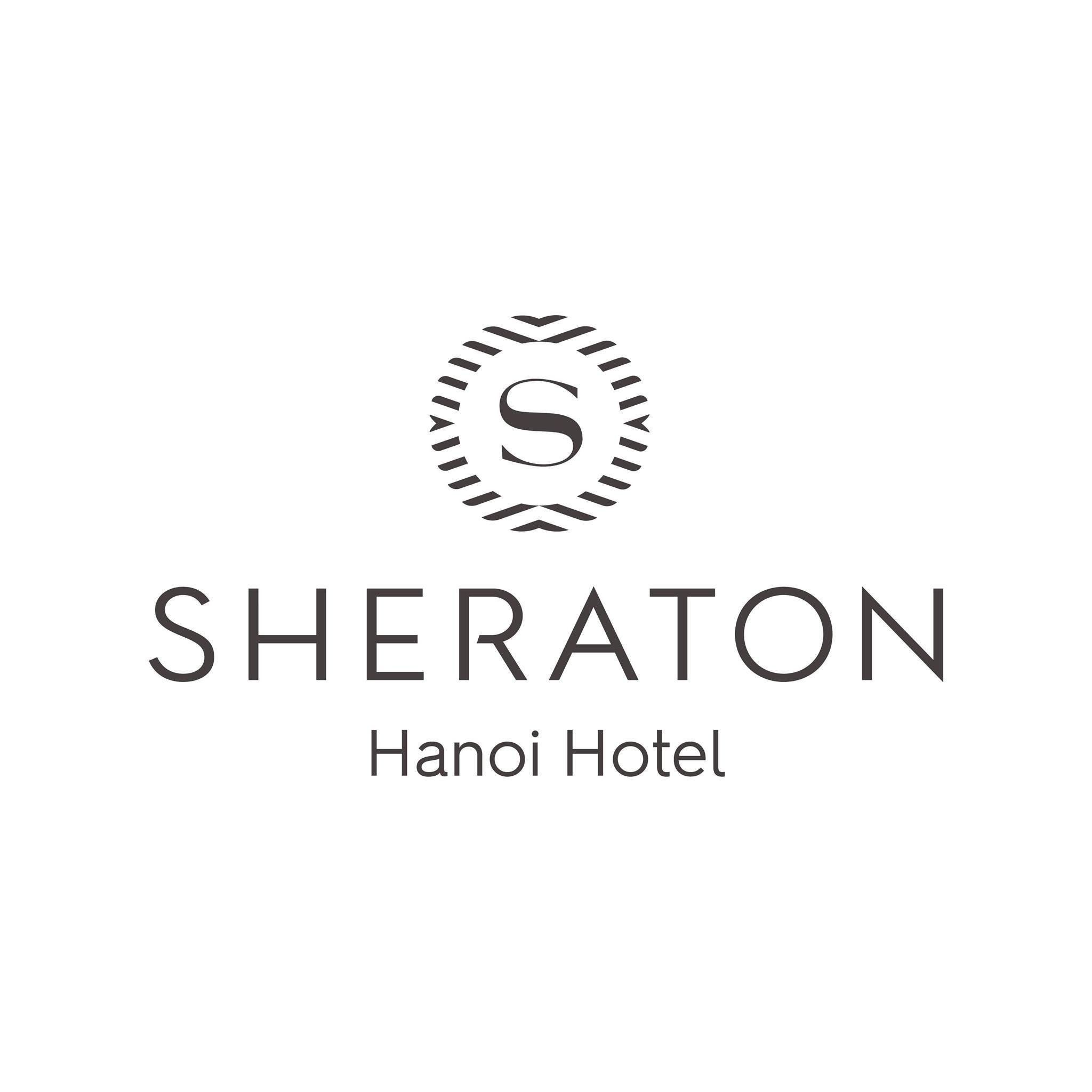 Mr. JULIAN WONG, General Manager – Sheraton Hanoi Hotel
"With the experience of working with students from different universities in Vietnam as well as international institutions for years, Sheraton Hanoi Hotel is always happy to welcome BUV students to join us for an internship as we know they are passionate, responsible, patient to learn new skills and can adapt quickly with the new environment. We are looking forward to welcoming more students of BUV to come and join Sheraton Hanoi in the coming time for internship and full-time positions."

Sustainability
Environmental Impact is embedded in every operational activity.
EFFICIENCY ENERGY MANAGEMENT
An effective energy management system helps us continue to successfully reduce our energy consumption and CO2 emissions, Green House Gases (GHG).
LIGHTING
We use all LED lighting on campus, which uses less energy to perform the same function. Light-emitting diodes (LED) require 75% less energy than traditional incandescent lightbulbs. The light output is the same, but the energy input is less.
Due to unique features in design, we take advantage of natural daylight by turning off or dimming electric lighting when adequate sunlight is available. The campus honeycomb design provides more natural light in the whole building and closeness to nature. In addition, it can save about 20% in terms of electricity usage.
AIR-CONDITIONING
A modern air conditioning system is used to improve energy conversation on campus. Infrared sensors detect the average temperature in the classrooms, and therefore the temperature in all rooms is controlled strictly. Regulations in setting the room thermostat at around 25 Celsius in winter and summer are applied. Moreover, air conditioning is turned off when not in use.
Although the campus has no air conditioning in public areas, it still maintains a comfortable temperature. The honeycomb-structure holes in the campus design work as natural air conditioning, providing fresh air for the whole building's corridors, staircases and public spaces.
WATER CONSERVATION PROGRAM
We have taken action to improve the effectiveness of water use through various activities and initiatives. Water-saving also keeps the local environment healthy.
An automatic push up tap with a 5 seconds limit is installed to control the flow of water to the user. When releasing the tap, the water flow will stop after a delay of between 1 and 5 seconds. Smart taps help us save a lot of water and sewage fees.
Rainwater is a wonderful option for landscape irrigation. It is stored in a tank to water all plants on campus through pipelines. Irrigating with rainwater provides a strong contribution to reducing tap water consumption on campus.
Using dual-flush toilets can address the water-saving problem. It has two buttons that allow different amounts of water to flow. A lesser amount of water is designed to flush liquids, and a larger quantity is for solids.
We improve the quality of wastewater by treatment system and converting it into effluent. Our wastewater treatment system is well-managed, so contaminants are removed from sewage before returning to the water cycle.
Our pipeline system is checked periodically to identify water leaks. Leakage reduction is one of top our priorities to protect water supply sources and ensure there is enough water to meet future demand.
RECYCLING PROGRAM
The University understands the need to balance the requirements of maintaining and developing facilities to support teaching, research and public services while managing the natural environment that is an integral part of the Campus and the surrounding region.
DISPOSABLE CUP
Your disposable cup or paper cup might seem like it can be recycled, but most single-use cups are lined with a fine film of polyethylene, which makes the cups liquid-proof but also difficult and expensive to reprocess, even needing up to a hundred years to decompose. Most waste management facilities will treat the cups as trash. Stopping using paper cups, thus, is a simple step to reduce waste and help protect our planet.
BUV has run a green campaign called "Red Lions Go Green", which aims to promote an eco-friendly lifestyle by creating a "Green guideline" for all BUV-ers and "igniting" them to live in a more environmental-friendly way. The first step of our lifestyle-changing campaign was our BUV-no-paper-cup sub-campaign. All BUV staff and students are encouraged to bring their refillable bottles and cups to use when they are on campus.
SORTING AND COLLECTING WASTE
Various trash bins have been installed inside the campus with specific instructions to make sorting waste easier and more convenient. The University recycles a wide array of materials, including paper, metal, wood, food, bottles and cans, yard waste, construction debris, electronic equipment and a variety of "industrial waste" such as motor oil, antifreeze, batteries, tires and fluorescent tubes, among other materials. Waste collection is done weekly by a private contractor of BUV. Recyclable waste is collected by specialised collection waste organisations and sold to factories, and non-biodegradable waste is sent to the landfill managed by the contractor.
TRANSPORTATION
BUV BUS
BUV proactively encourages its community to use the provided shuttle bus services instead of driving to campus.
ECOBUS
With nearly 170 bus journeys per day and 94 bus pick up/drop off points covering all centre districts of Hanoi such as Ba Dinh, Dong Da, Thanh Xuan, Hoan Kiem, Tay Ho and Ha Dong. With a professional service, Ecobus is another form of transport that BUV encourages staff and students to use.
MBI SHARING
Staff and students are encouraged to use this eco-friendly transportation while travelling around the Ecopark area. This is a dockless electric bike rental system – using a smartphone app to locate and unlock nearby bikes, charging at fixed rates for use. Sharing electric bikes is the public transportation of the future.
Environmentally friendly – Operating 24/7 – Extremely flexible with nearly 50 stations across Ecopark – Everything is done through your phone.
This e-bike helps protect the environment whilst also reducing travel time waiting for transport in the area.
DESIGNATED PARKING AREA
Bus stops are within walking distance of lecture halls or main areas where students congregate.
Designated parking facilities are available for cars, motorbikes, bicycles and electric bikes.
Different lanes with signage are allocated within the on-campus roads, improving traffic flow for each vehicle.
There are pedestrian pathways, sidewalks, and covered walkways linking all buildings within the campus without requiring pedestrians to cross dangerous roads or intersections congested with traffic.