 Postgraduate Courses
New Admission Requirements for the MBA Programme at BUV 
Sep 23, 2022

13:55:36
Latest update on admission requirements of the Master of Business Administration programme for the October intake in 2022.
With the desire to help more young Vietnamese people access the British standard Master of Business Administration programme, BUV provides new updates on admission requirements to the Master of Business Administration Programme:
1. Holder of a Bachelor's Degree from a recognised Higher Education Institution
For candidates who hold a Degree from UK institutions/other international institutions/Vietnamese reputable institutions:
• First Class Degree or Second Class – First Division Degree: no working experience required.
• Second Class – Second Division Degree: At least 2 years of full-time work experience after the undergraduate degree.
2. IELTS 6.5 (no sub-score less than 6.0) or equivalent English qualifications (For students who have achieved a 1.1 or 2.1 British degree, this is not required.)
3. Personal Statement
4. Reference Letters from appropriate sources
5. Admission interview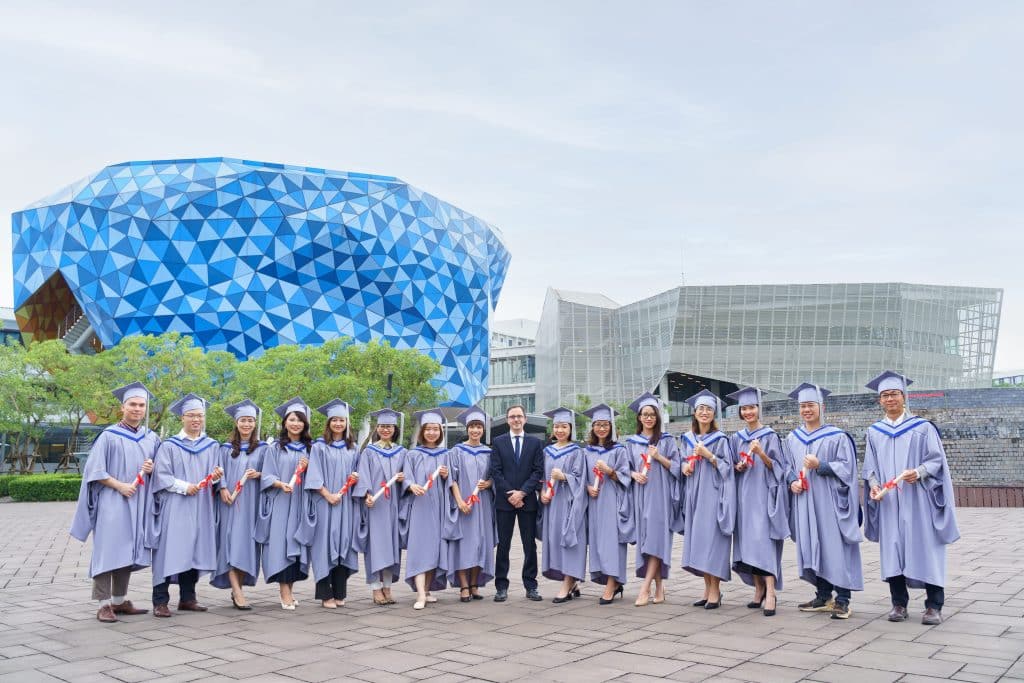 The MBA degree at BUV is awarded by Staffordshire University and globally recognised. The programme strictly follows the standards set by the UK Government and is endorsed by the Quality Assurance Agency for Higher Education, ensuring that its quality is of the highest level.
The MBA offered by BUV provides a roadmap for developing your leadership skills, renewing your mindset and improving your management ability. It is a qualification that will help you accelerate your passion and broaden your horizons through practical learning strategies and discussions on real-world business issues, ensuring that you will learn how to quickly adapt to the current fast-paced economy and the development of the 4IR (The Fourth Industrial Revolution).
Our programme will allow you to learn from one another and experienced faculty members, exposing you to unique insights from every corner of the globe. The underpinning approach and philosophy of this course is problem–based learning which refers to contemporary business issues and challenges.
For more information, please contact: 096 662 9909 or email:sr@buv.edu.vn

Read more