 BUV Daily
Leaders Talk "Transforming Businesses with Blockchain Applications" in order to help businesses stay ahead of the market
May 18, 2021

03:40:35
British University Vietnam (BUV) will host a talk show as part of its 'Leaders Talk' series on May 29th, 2021, with the theme "Transforming Businesses with Blockchain Applications". Middle to senior managers and individuals interested in the advancement of blockchain and its applications in businesses will meet and discuss current issues and trends on the topic of blockchain, with leading experts in Vietnam and abroad.
Following the success of the second event in the 'Leaders Talk' series, British University Vietnam (BUV) will host a talk show featuring prominent Vietnamese researchers and experts, namely Mr. Do Van Long, CEO of Vietnam Blockchain Corporation, widely recognised as an expert in the Vietnamese blockchain sector, and Dr. Joao Fialho, MBA Programme Leader at BUV.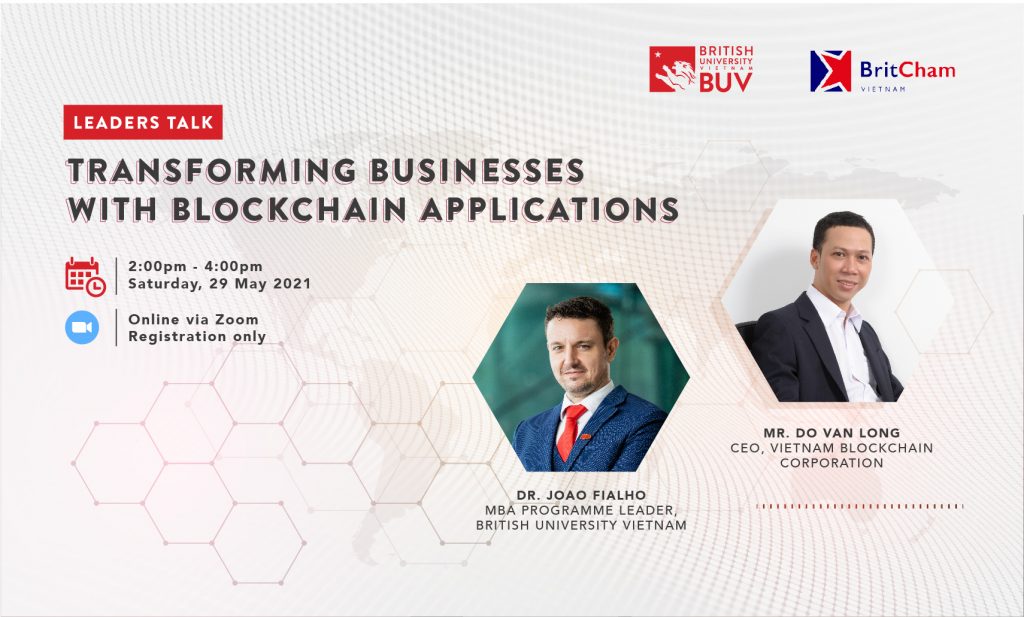 Mr. Do Van Long will highlight movements on the development pattern of blockchain technology in Vietnam and around the world, as well as the efficacy of this technology's implementation in various industries. He will also introduce solutions and ideas to assist companies and start-ups predict potential trends in this sector. Blockchain is currently in widespread use around the world, enabling customers and suppliers to communicate directly without the involvement of third parties such as banks. Blockchain provides a decentralized ledger at scale by using cryptography to keep transactions safe and secure.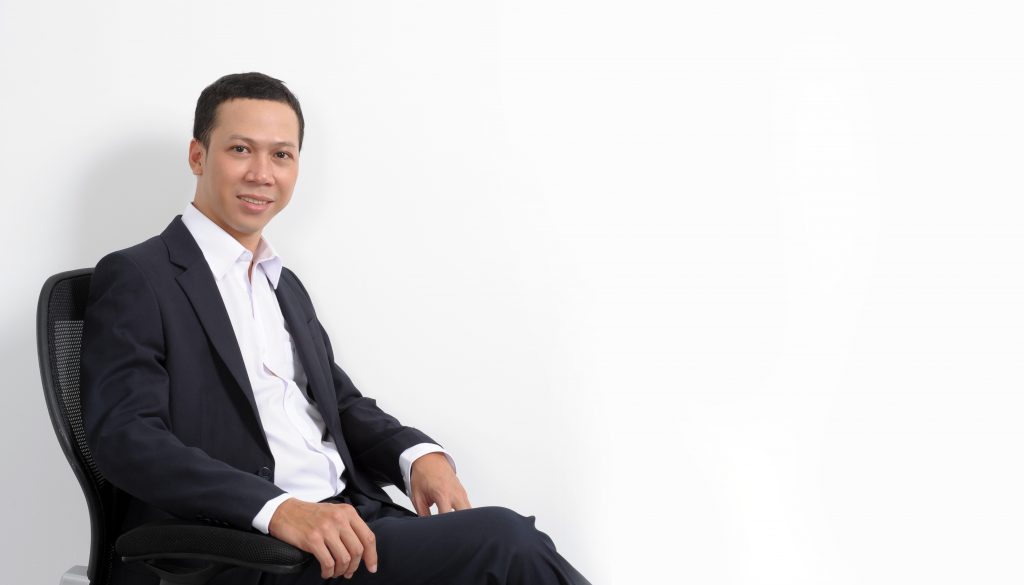 The speakers will also address the business applications of blockchain technology, the growing trend of blockchain technology in Vietnam, and the insight, as well as the skills, needed for the businesses to stay ahead of the trend.
"At the moment, people who want to learn more about blockchain and its implementations are finding it difficult to find trustworthy sources of information," Mr. Do Van Long said. He also stated that the potential for blockchain technology to be used in Vietnam is currently unpopular due to a number of factors, including a lack of experts and a legal system that has not kept up with the rate of technological advancement in this area.
"The only way to fix this problem is to create successful products that use blockchain technology to progressively shift society's and regulators' perceptions. Furthermore, we are developing an anti-blockchain expert system in order to widely disseminate this technology. Events like today's BUV seminar would be extremely beneficial," he shared.
Based on his 20 years of experience as a senior manager in the field of information technology, CEO Do Van Long will bring diverse perspectives from strategy and leadership related to blockchain and the industry to this talk show.
'Leaders Talk' is a part of BUV's 'Leaders Link' scheme, which aims to provide a forum for people to share their insights, viewpoints, and ideas on important trends in business and finance. Leaders Link also wishes to provide people with career growth goals with professional relationships that will assist them in being more competitive. A wide range of events will be arranged in the format of Leaders Link, in addition to talks and networking opportunities. The talk show event on business model transformation with blockchain technology application "Transforming Businesses with blockchain applications" will be due to take place from 2PM to 4PM, Saturday, May 29th, 2021 on the online platform Zoom.
* There is no entry fee for the event.
* The event's key content does not apply to the blockchain's virtual currency application. During the event, the organizers prohibit any advertisement, solicitation, purchase, or sale of virtual currency.
For more information and to register, please access to: https://leaderstalk.buv.edu.vn/ or via hotline 096 662 9909 and email info@buv.edu.vn.

Read more