 Student Life
BUV Career Fair 2022: Seize your future with top employers
Oct 25, 2022

17:15:06
On October 12, BUV Career Fair 2022 was held successfully, attracting more than 500 BUV students and alumni and 23 employers who are multinational corporations (MNCs) in the partner network of British University Vietnam (BUV). This is an event under the Personal Development Programme at BUV to equip students with skills and useful information about labour market, and offer them employment opportunities before their graduation.   
BUV Career Fair is an annual event organized by BUV for students who want to find internships, jobs, and connections with employers. The event included a wide range of interesting career-oriented activities, including company information booths, CV consultation booths with experts: instructions on how to present your CV and cover letter properly to "catch the eyes of employers".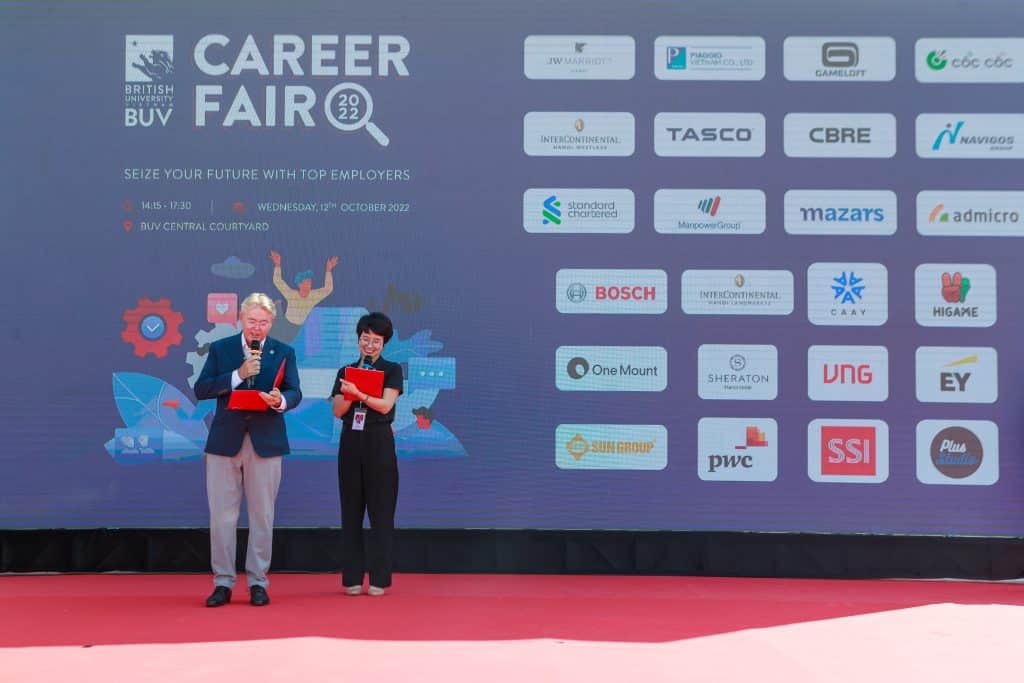 At the event, students and alumni had the opportunity to meet 23 top companies from the BUV partners network and explored more than 100 available vacancies. Corresponding to study programmes at BUV, BUV Career Fair 2022 brought both domestic and foreign-invested enterprises from many economic fields, providing diverse opportunities for students.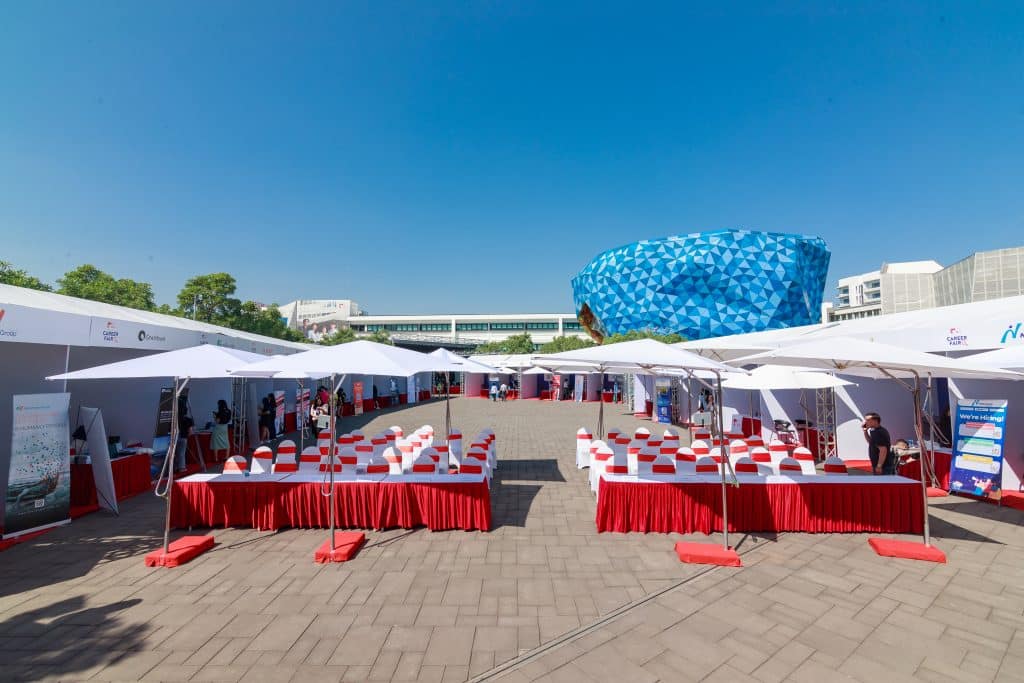 Students interested in working in the Hotel and Restaurant industry were able to visit the booths of luxury hotels belonging to InterContinental Hotels Group and Marriott International such as InterContinental Hanoi Westlake, InterContinental Hanoi Landmark72, Sheraton Hanoi Hotel, and JW Marriott Hanoi Hotel.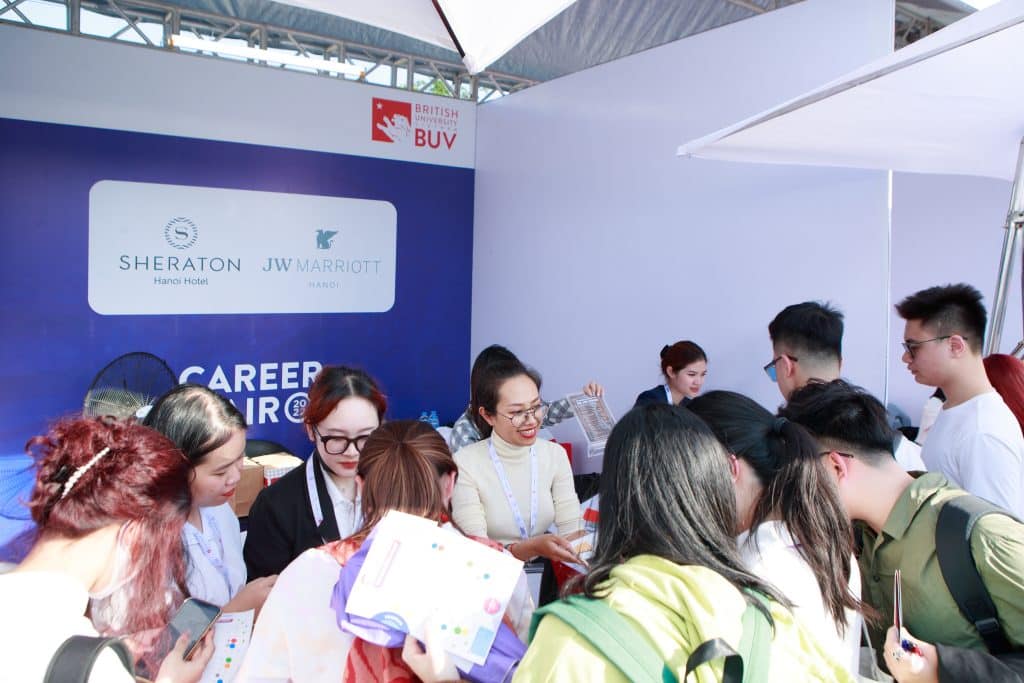 Enterprises in the field of Communication – Technology include: Admicro, One Mount Group, CAAY Creative Agency, Plus Studio, Coc Coc, HiGame, VNG, GAMELOFT, BOSCH, and Piaggio. This was a great opportunity for Marketing Management, Contemporary Creative Practice as well as Computing and Innovative Technology students to grasp.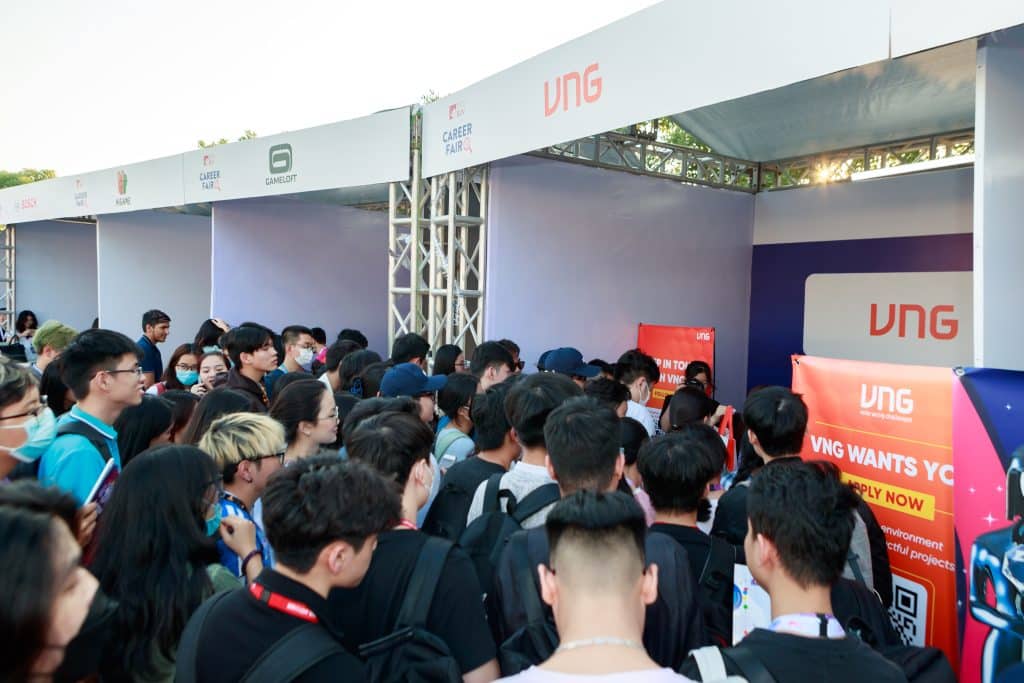 Students who are interested in Human Resources also had the opportunity to approach the booths of ManpowerGroup and Navigos Group.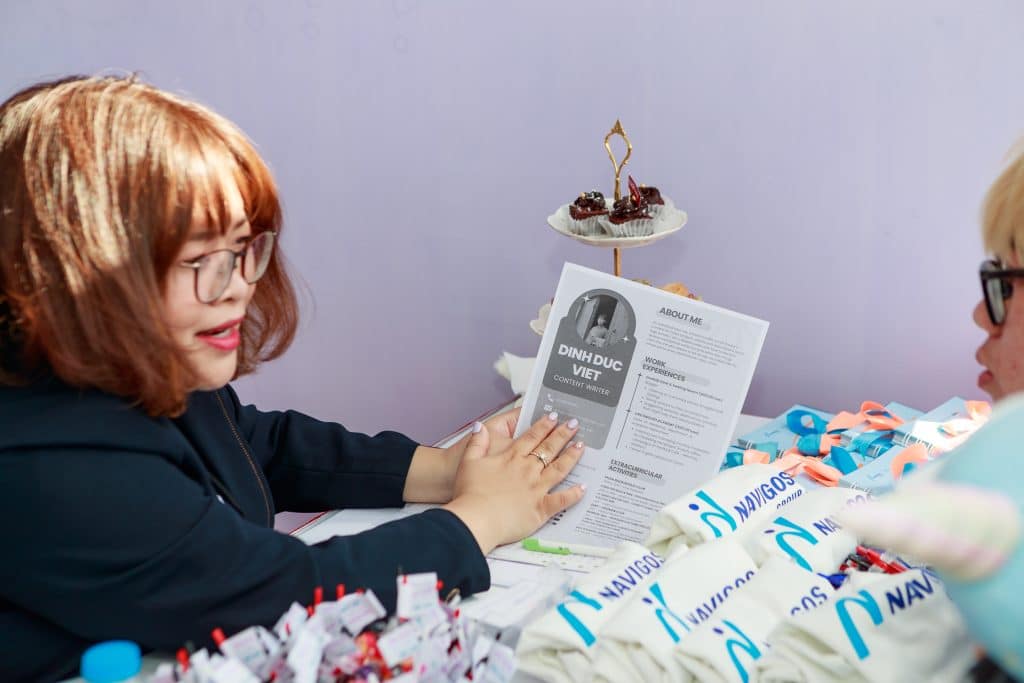 Many companies working in Business, Commerce, Service, Real estate, Finance, and Accounting, including Standard Chartered, SSI, EY, PwC, Mazars, SunGroup, Tasco, and CBRE, participated in the event.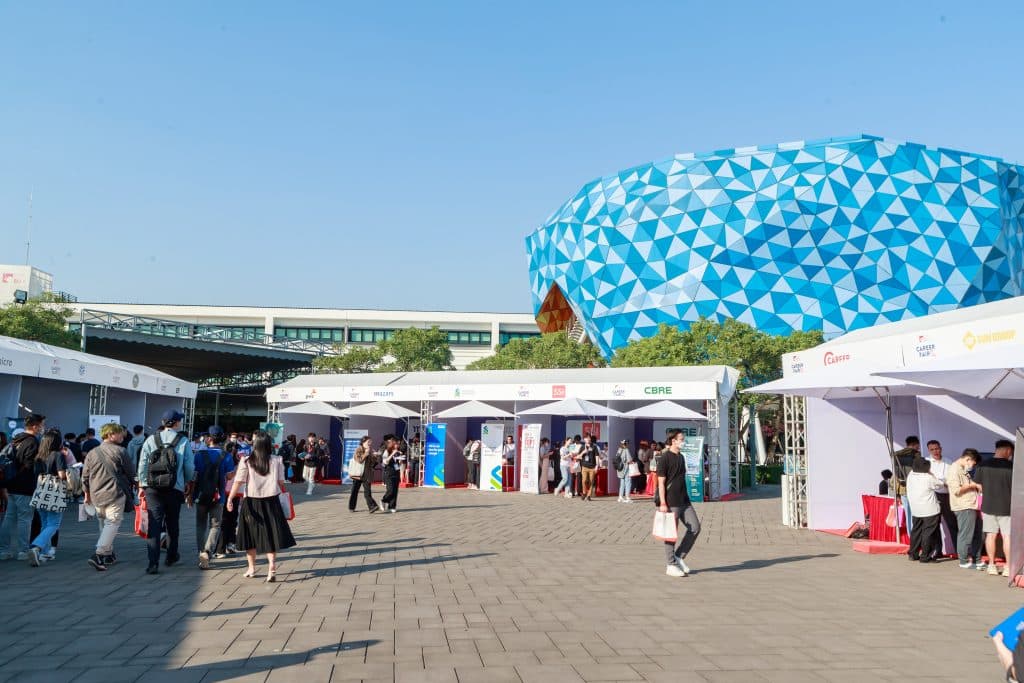 The BUV Career Services Team also had three consulting booths to help students with their CV writing, cover letter, and interview skills. The consultations and advice from professionals help students to better understand the labor market and available job opportunities as well as equipping themselves with the necessary elements to be ready for their upcoming career path. 
In addition, during the event, Professor Rick Bennet, Vice Chancellor and Vice President of BUV also signed a memorandum of understanding with companies, promising to bring more attractive job opportunities for BUV students.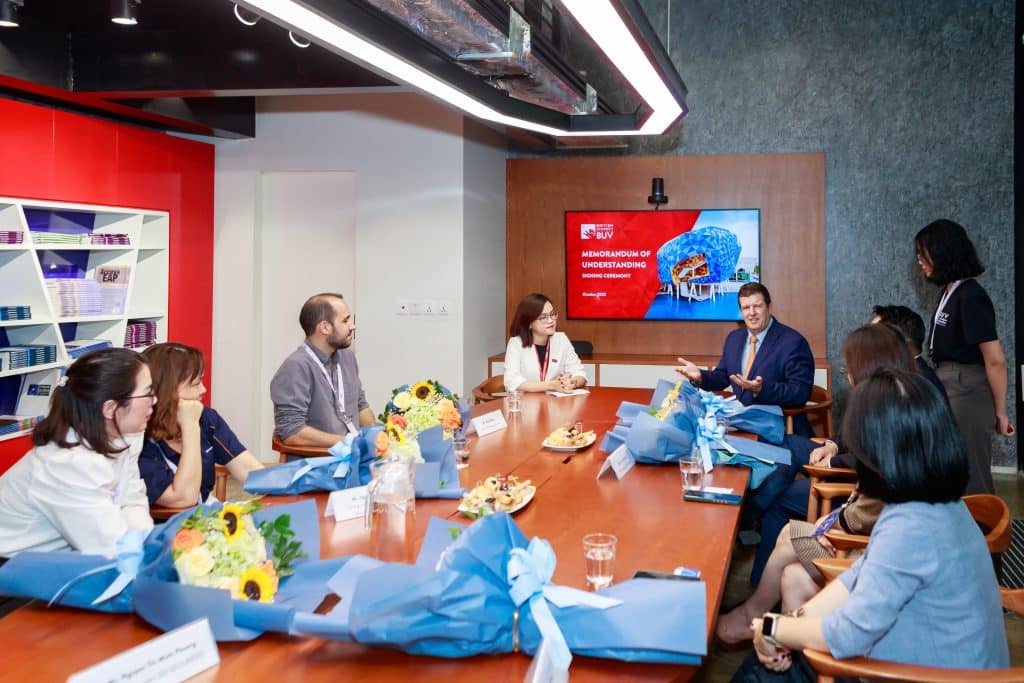 In the era of technology revolution 4.0, the need for high-quality human resources is always an issue that not only employers but also candidates need to be aware of. Candidates need to be able to apply the knowledge in practice, building essential skills to solve problems and situations effectively. BUV students are always encouraged and facilitated to do internships from the first year in order to equip themselves with the necessary skill sets and seize the opportunity to become future leaders. With a network of more than 300 industrial partners and increasing, BUV always provides sufficient internship opportunities to all BUV students  
For more information on career orientation in BUV, please visit  BUV Career Services. 

Read more