 BUV Daily
We Unite – Celebrating the community of BUVers' creative ideas and collaborations  
Aug 23, 2023

08:50:07
Recently, BUVer celebrated our key values of collaboration and innovation throughout a thrilling and unforgettable week. This is the third week in the series of Value Week in which BUV honors our new core values. In particular, numerous workshops, seminars, tournaments, etc. are organized giving BUV members valuable experiences in personal growth and community engagement.
With the theme "We Unite," the recognizing week has gotten a lot of support from students and staff, who have participated in a variety of helpful activities to show students and all employees that collaboration and creativity in the workplace can lead to the development of innovative concepts that have a positive impact on the community.
The workshop "Collaboration in the Workplace" was led by Mr. Vu Manh Tu and Ms. Do Thuy Trang, two representatives from Openasia Group, the leading luxury fashion distribution firm in Vietnam. The discussion's topics were cooperation between group members, between departments, and between groups, as well as critical thinking skills for productive teamwork.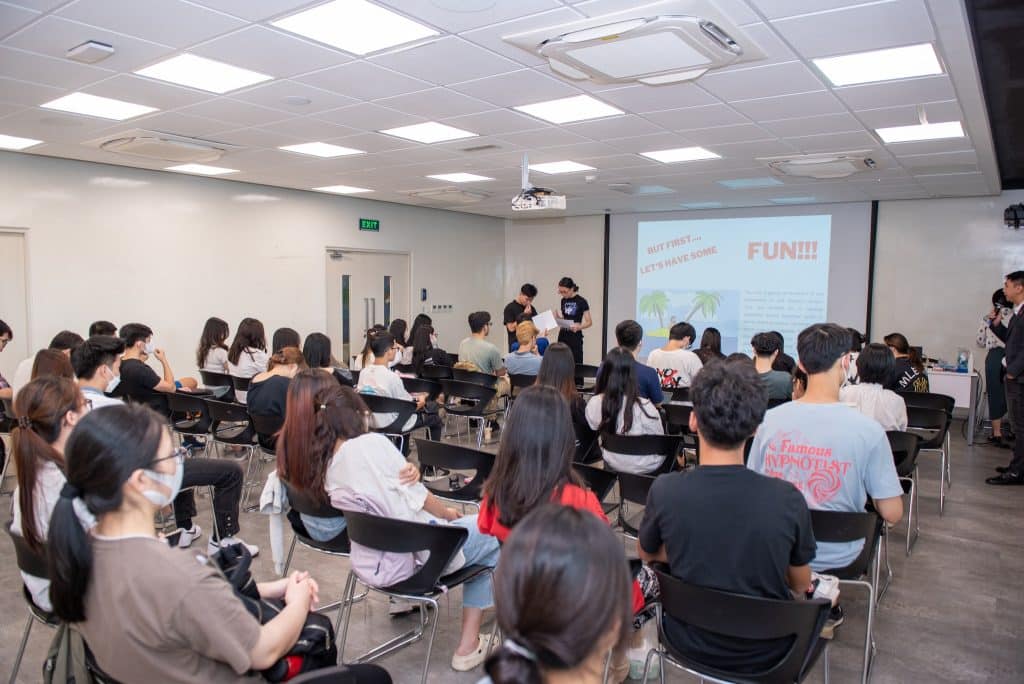 The workshop "Effective Collaboration with Non-Violent Communication" teaches participants how to use "Non-Violent Communication" to improve collaboration, lessen conflict, and foster a positive work environment.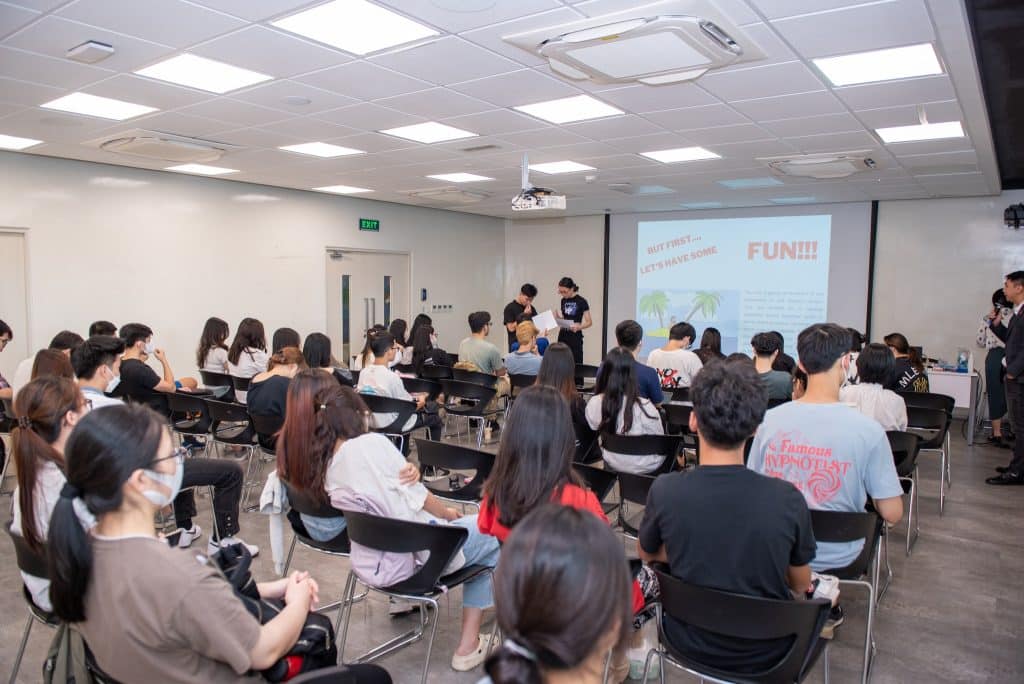 Numerous students are drawn to the workshop "Technology Application at Work" because it offers the useful knowledge and insights necessary to succeed in the contemporary workplace. Mr. Linh Trieu, a Data & Artificial Intelligence Specialist at Microsoft, spoke about the need to learn key digital technologies and be aware of current trends in the technology sector.
Along with the professional knowledge-focused workshops, there are numerous hands-on activities that encourage students' sense of creative freedom throughout the week. Examples include the workshop "Dreamy Forest," which involves making artwork from bonsai, or the Spirit Day series, which is put on by the BUV Student Association Committee (SAC) to help express your unique sense of style.
BUV always provides suitable conditions and collaborates with others with the goal of producing a generation of outstanding receivers who are recognized by society, have innovative and creative thinking, have a desire to learn, and are kind and compassionate people. Working with students to foster creativity, encourage curiosity, and explore novel concepts in order to develop socially significant values.

Read more