 BUV Daily
British University Vietnam (BUV) and Vietnam Association of Seafood Exporters and Producers (VASEP) signed the Memorandum of Understanding on cooperation in education
Mar 21, 2022

15:30:00
On March 14, British University Vietnam (BUV) and Vietnam Association of Seafood Exporters and Producers (VASEP) signed the Memorandum of Understanding on cooperation in education.
Mr. Nguyen Hoai Nam – Deputy Secretary-General of Vietnam Association of Seafood Exporters and Producers (VASEP), Mr. Chris Jeffery – Chief Academic Officer of British University Vietnam (BUV), and the representatives of both parties attended the signing ceremony.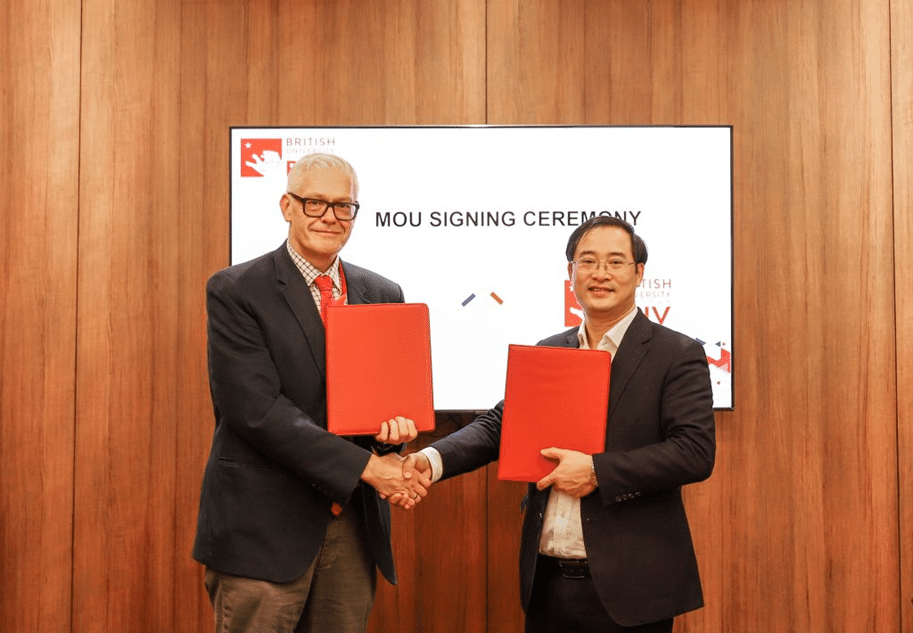 Within the framework of the Memorandum of Understanding, BUV will cooperate with VASEP to improve the quality of human resources via supporting policies and training activities, seminars, experiential learning activities, career counselling programmes, etc. Moreover, BUV will coordinate the implementation of projects and plans on teaching English and short-term skill training courses for member businesses of VASEP.
Both parties will broaden the chances for BUV students to connect with organisations and businesses on the market; discuss with experts from various sectors, and gain access to more internship and employment opportunities.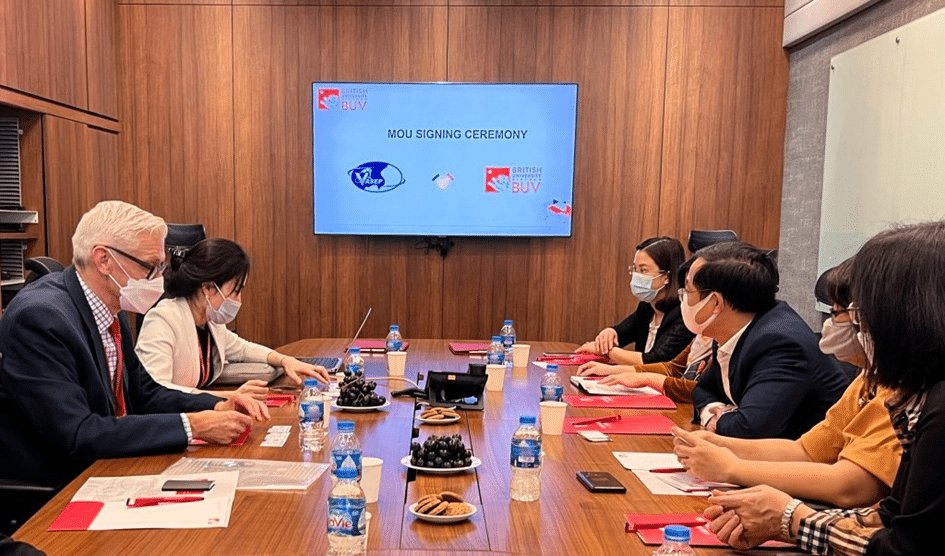 At the signing ceremony, Mr. Nguyen Hoai Nam – Deputy Secretary-General of VASEP, emphasised the importance of the cooperation between VASEP and BUV for the shared development benefits. VASEP currently has 270 member companies. Training and improving qualifications for officers and employees are among the key activities of VASEP to build a sustainable organisation. The cooperation model of BUV and VASEP shall be an appropriate solution for the officers and employees at VASEP and its affiliated companies to learn and improve their working capacity. It also brings about many opportunities for their children to learn about and experience British education at BUV.
Mr. Chris Jeffery – Chief Academic Officer, representative of BUV – stated that the collaboration with VASEP through this Memorandum of Understanding was part of BUV's commitment to promoting education cooperation and increasing the quality of human resources in Vietnam. The training programmes on management skills and English proficiency of BUV are designed appropriately and flexibly to meet the demands of organisations and enterprises, therefore contributing to improving the professional qualifications and promoting the career development of their officers and employees.
For the children of VASEP's officers and employees, BUV implements supporting programmes to provide them with the opportunities to pursue high-quality training programmes and degrees of British standards in a world-class educational environment, thereby equipping them with practical skills to meet the labour market's requirements. "BUV provides students with a "passport" to access many career development opportunities in Vietnam and other countries globally," added Mr. Chris Jeffery.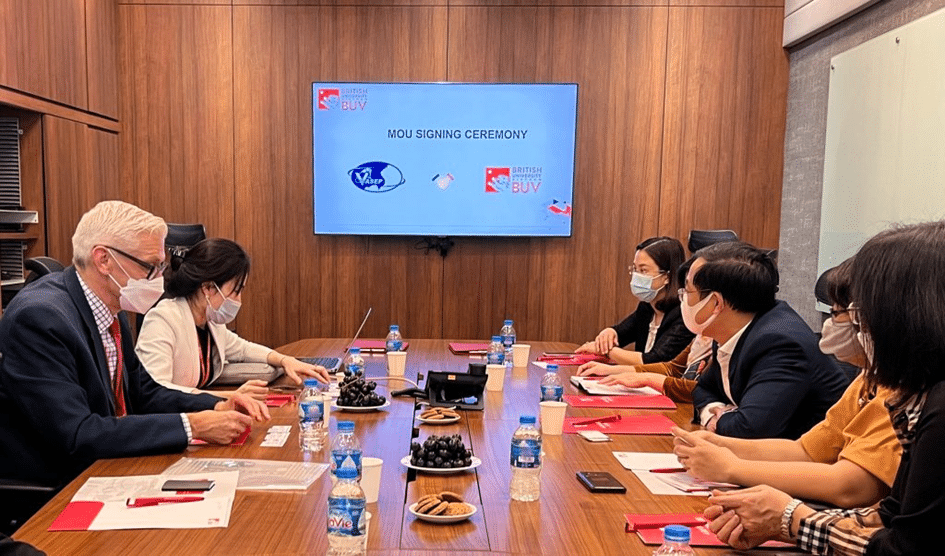 During the working trip at BUV, Mr. Nguyen Hoai Nam and the representative of VASEP visited the campus with a total investment of USD 80 million (in three phases). The innovative technology and natural green environment of the BUV campus in Ecopark have inspired students to explore and improve their learning and research abilities while also increasing the effectiveness of educational activities.
As the first and only international university in Vietnam granted to deliver degrees by two prestigious universities in the United Kingdom: University of London and Staffordshire University, BUV has been developing long-term relationships with many units and organisations to provide their officers and employees with a number of training programmes on management and English proficiency, thereby contributing to helping them gain access to the most up-to-date pedagogical knowledge and methods.

Read more