 BUV Daily
British University Vietnam becomes the first Higher Education Institution in Vietnam to provide its students with 100% digital learning materials
May 15, 2019

03:32:41
All of BUV's students will be provided with 100% digital learning materials. This combines a personal study platform with digital content from world-leading educational publishers such as Pearson, Oxford University Press, Taylor & Francis, and Cambridge University Press. The University now provides each newly enrolled undergraduate student with a personal iPad to enable materials to be accessed both on and off campus and at any time.
This is the result of a partnership between BUV and Kortext. Kortext is the United Kingdom's leading personal learning platform and digital textbook provider. The partnership makes BUV the first Higher Education Institution in Vietnam, and one of the first in the ASEAN region, to provide its students with learning materials that are 100% digital.
The benefits of this initiative for BUV's students include a personal learning environment and experience that allows every learner to acquire information at their own pace, and have content and frequency of viewing tailored to their own needs, strengths, and passions. Students can also benefit from improved learning outcomes thanks to direct accessibility to unlimited and continuously updated high quality learning resources. Moreover, students and lecturers can engage with the content whenever and wherever they want with interactive tools on any device including mobile devices such as smartphones, iPads and laptops.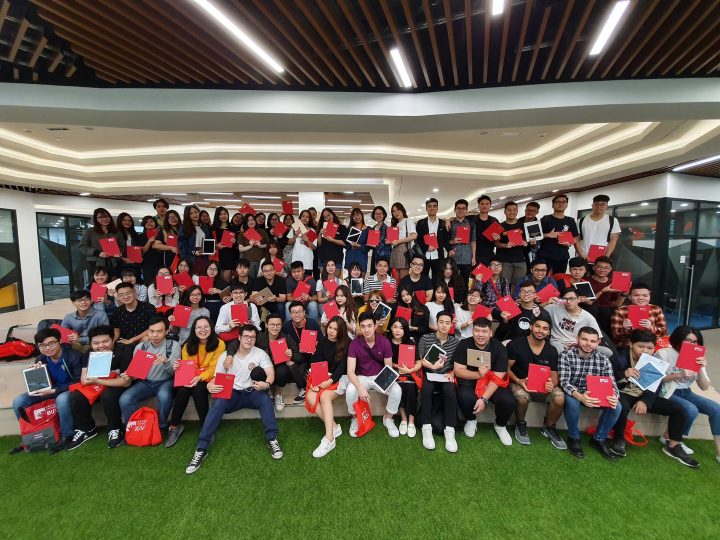 BUV give every student an iPad.
The Kortext platform further contributes to students reaching their full potential by generating individual student usage and performance analytics, which are sent directly to teaching and academic staff to  optimise the learning process, enabling them to give advice to students on better learning pathways and identify students who may need additional help.
The transition to digital learning and teaching materials reaffirms BUV's commitment to bringing advanced teaching technologies, methods and facilities to Vietnam to create an inspiring learning environment for Vietnamese and international students at BUV, and help them to prepare themselves for a modern digital workplace and global context.
Professor Ray Gordon, the Vice-Chancellor and President of BUV, commented as follows: "This transition aligns with BUV's philosophy to offer students everything they need to prepare for their dream profession. BUV is positioned as the University providing innovative learning pathways that prepare students for life and work in Vietnam and the world's emerging digital economy."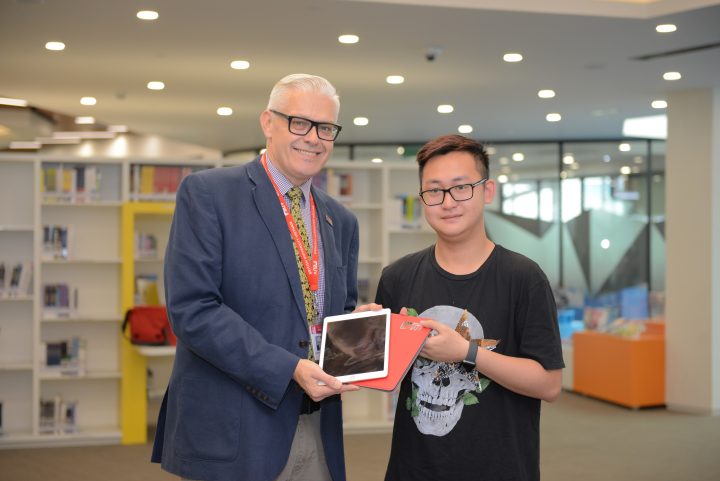 A student receives a new iPad from BUV's Chief Academic Officer Christopher Jeffrey.
The Chief Academic Officer of BUV, Christopher Jeffrey, said: "This cutting edge development has excited our student body and illustrates clearly the commitment we have to be leaders in the Higher Education sector within Vietnam and the region; the partnership with Kortext allows students and faculty to facilitate a pedagogy of discovery, exploration and consolidation,  and provides real time learning analytics that allows our lecturing team to understand more about each student's learning process and progress."
Kortext is the UK's leading personal learning platform and supplier of digital textbooks. Working with over 1,000 publishers, including Pearson, McGraw Hill, and Wiley, the enterprise supplies over 500,000 eBooks to millions of students worldwide. Kortext is available on all major device platforms including iOS, Android, Mac and Windows.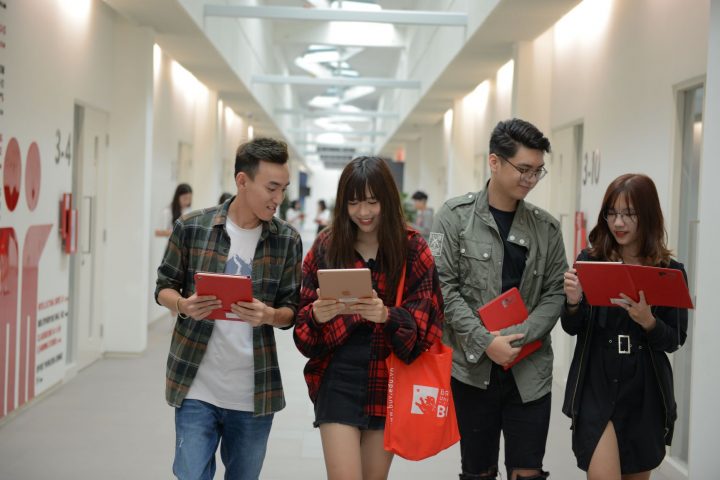 With the 100% digital learning materials, BUV's students will benefit from improved learning outcomes thanks to direct accessibility to unlimited and continuously updated high quality learning resources
"We are really proud to be working with British University Vietnam. Digital transformation is essential in preparing students to compete in the global knowledge economy. BUV is the first institution in Vietnam to move to complete digital delivery of their courses, providing improved accessibility and an enhanced learning experience for their students. BUV joins a small but elite group of institutions in ASEAN who are embracing digital transformation and giving their students a real advantage in the market", said Andy Free, Director of International Development, Kortext.

Read more