 BUV Daily
Skills that help students seize chances
Dec 20, 2021

01:47:32
Recruitment experts encourage students to equip themselves with skills such as self-study, critical thinking, and communication to ready themselves for future job opportunities.
On December 5, British University Vietnam (BUV) organised the talk show "Tradition or Trend: Which are the ideal jobs of the future?". During this talk show, Ms. Truong Ngoc Dung – Recruitment Manager of PERSOLKELLY Vietnam and Ms. Nguyen Mai Chi – Heineken Brand Manager (Heineken Vietnam) helped students get a better understanding of the changes in the labor market, and, at the same time, shared experiences in improving one's competitiveness and attracting potential recruiters.
According to Ms. Ngoc Dung, in Vietnam, three main factors that affect the domestic and foreign labor markets are automation, technology application, increased number of workers with university and higher education, and the sharp increase in foreign direct investment (FDI). These factors have led to changes in both the quantity and quality of jobs across various sectors. Several unskilled jobs have been gradually replaced by machines, while computer science-related jobs such as cyber security and computer games programming are predicted to be on a rapid rise.
In addition, demanding requirements on expertise are posing sizable challenges to low- and medium-skilled workers. Also, the market is growing evermore competitive, evident by the widening gap in the income and expertise of the workforce.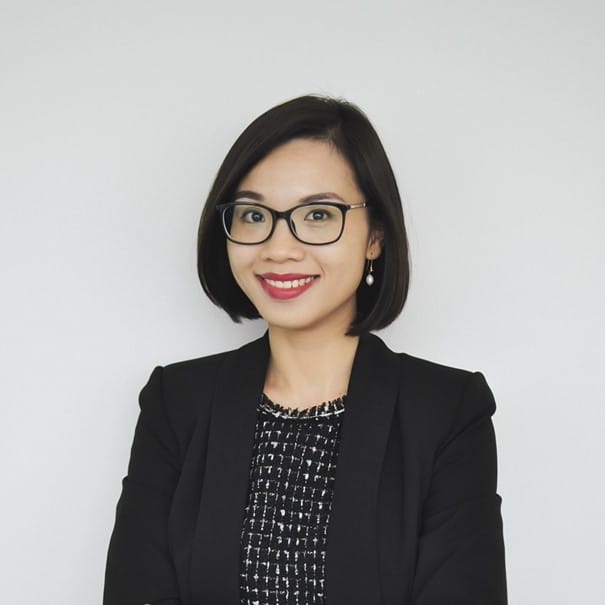 Confronted by these developments, the two speakers stated that no job isfashionable forever. Therefore, young people should hone core skills to adapt to the rapid changes of the digital age.
Self-study
According to Ms. Mai Chi, self-study is the key to going further beyond in the digital age. In the past, she participated in the Management Trainee Program of Heineken in a marketing-related position and faced numerous difficulties as it was not her major. To compete against other participants with extensive knowledge in marketing, this Accounting and Finance alumnus of BUV explored and amassed a wealth of knowledge about marketing by herself and looked for practical applications. As she shared, BUV's approach where each student is required to be proactive and encouraged to propose their own solutions helped her "catch up" as she ventured into a new field.
Therefore, she encouraged young people to not shy away from trying. During her university years, she tried four different internships in different positions to learn and choose the most suitable one. As she sees it, no one is capable of knowing everything at the same time. Each person should try what they aspire to, one step at a time, to get more experience. "Even when you feel like you have not done your job well, you should try out different new tasks. This will give us more opportunities to learn", she affirmed.
Mai Anh – a BUV student and the talk show's MC, added another aspect of self-study which is information search and analysis. Amid the endless sources of knowledge provided by books, digital libraries, the Internet, and suchlike, each one of us needs to know keywords to search for, verify information sources, and filter such information for the appropriate knowledge.
Sharing the same view, the speakers stated that the effectiveness of self-study will increase as students take part in internships and handle issues in their companies. At BUV, students will enjoy interwoven three-month periods of study and internship thanks to the university's extensive network of businesses. Thus, Ms. Mai Chi and Mai Anh have made use of this opportunity to train themselves for a suitable job.
Rapid adaptation to changes
As an expert in recruitment, Ms. Dung said that COVID-19 has created the most drastic changes ever, requiring workers to adapt at an equal pace. Accordingly, Ms. Mai Chi presented evidence from the transition in fast-moving consumer goods. In recent years, digital commerce channels have grown more dominant as compared to traditional ones such as grocery shops and restaurants. Consequently, insiders need to quickly be aware of this fact to come up with suitable strategies, simultaneously combining different channels to achieve greater effectiveness.
Additionally, while working at Heineken, Ms. Mai Chi has changed her workplace multiple times and traveled to many countries in a short time frame. Whenever she arrives in a foreign land, this BUV alumnus spends two to three days researching the local market, habits of the local residents, and so forth, and adjusting her approach to work to make use of her full potential. From the perspective of a manager, she sees that businesses and recruiters always look for people who are highly adaptive and quick to learn to ensure the smooth operation of their organisation in all scenarios. "This helped me in my transition from Accounting and Finance to Marketing", she added.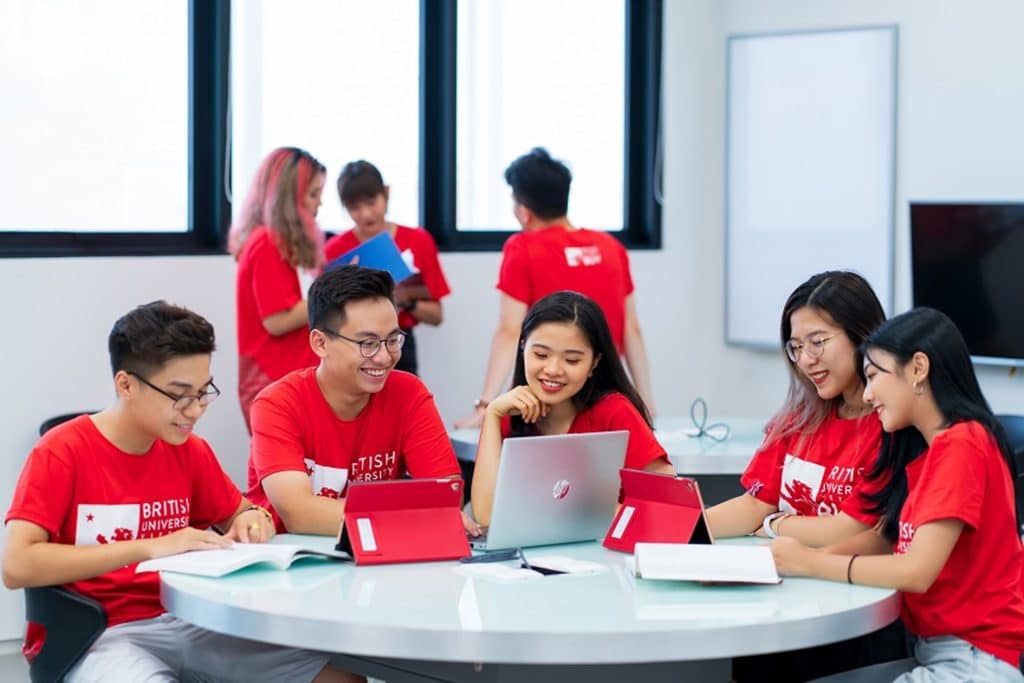 Communication, critical thinking, and teamwork
Ms. Ngoc Dung mentioned core skills that play an important role and can bring opportunities for promotion for people during their work. These include communication, critical thinking, and teamwork. How they are accepted and utilised should be adjusted to the context and career.
On how to sharpen these skills, Ms. Mai Chi advised young people to actively participate in clubs, extracurricular activities, events, and competitions within their capabilities. Each and every experience is an opportunity to practice these skills. Through such experiences, young people will be able to work with others to develop communication skills, learn to work effectively as a team as they organise events with their coworkers, improve critical thinking by proposing ideas, and implement plans during their internships in companies.
"These skills are transferable. Workers can flexibly apply them even with the changes in the nature of their work and working environment," Ms. Dung affirmed.
The talk show "Tradition or Trend: Which are the ideal jobs of the future?" was a part of the event "BUV Open Day – Shine your own way". This talk show provided useful information that helps students and parents develop suitable career paths and comprehensive development roadmaps for the future. Visit BUV's website or fanpage British University Vietnam on Facebook to stay tuned for the upcoming events.

Read more