 BUV Daily
Welcome the Secretary of State for Scotland to witness the signing of strategic partnership between BUV and the University of Stirling
Oct 05, 2023

11:26:04
On the morning of October 4th, British University Vietnam had welcomed Rt. Hon. Alister Jack MP, Secretary of State for Scotland, and Mr. Iain Frew, the British Ambassador to Vietnam, for an official visit to the BUV campus in celebration of 50 years of the UK – Vietnam bilateral cooperation. It was during this visit that they witnessed an official signing of a strategic partnership between BUV and the University of Stirling (Scotland, UK); a starting point for a partnership for academic development between the institutions, especially in the delivery of technologically centric UK degrees in Vietnam.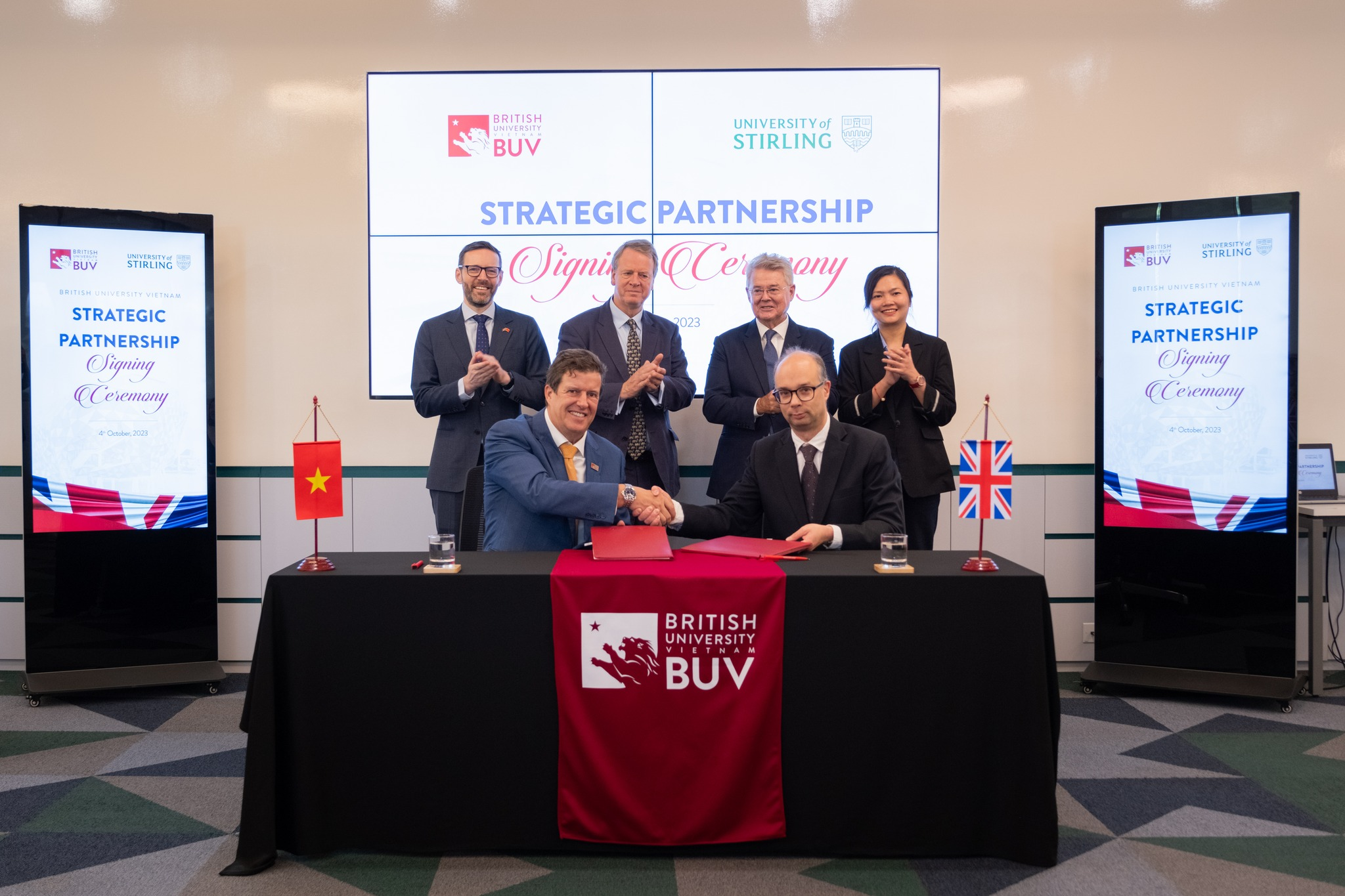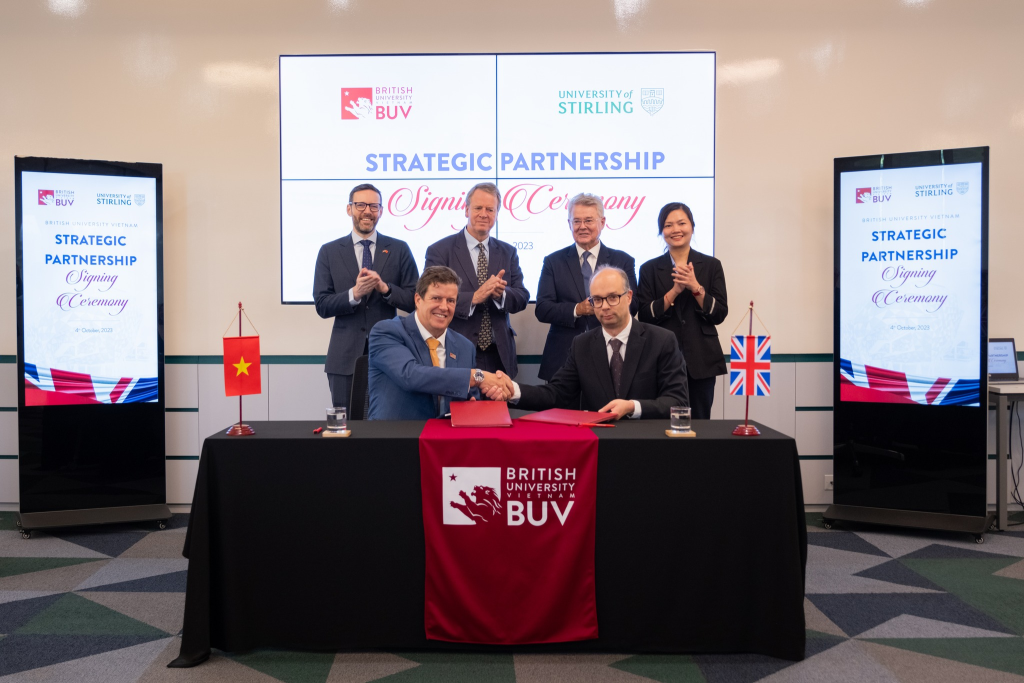 During the event, students and members of the BUV faculty were engaged in discussions with the representatives from the University of Stirling, regarding innovations and changes in the fields of data science and AI. Furthermore, cultural exchange activities through culinary experiences also brought about a friendly atmosphere to the tour. Giving his remarks on the occasion, the Secretary of State for Scotland said, he was greatly impressed with the state-of-the-art, world-class facilities of the BUV campus, as well as the students' professional manners and global skills.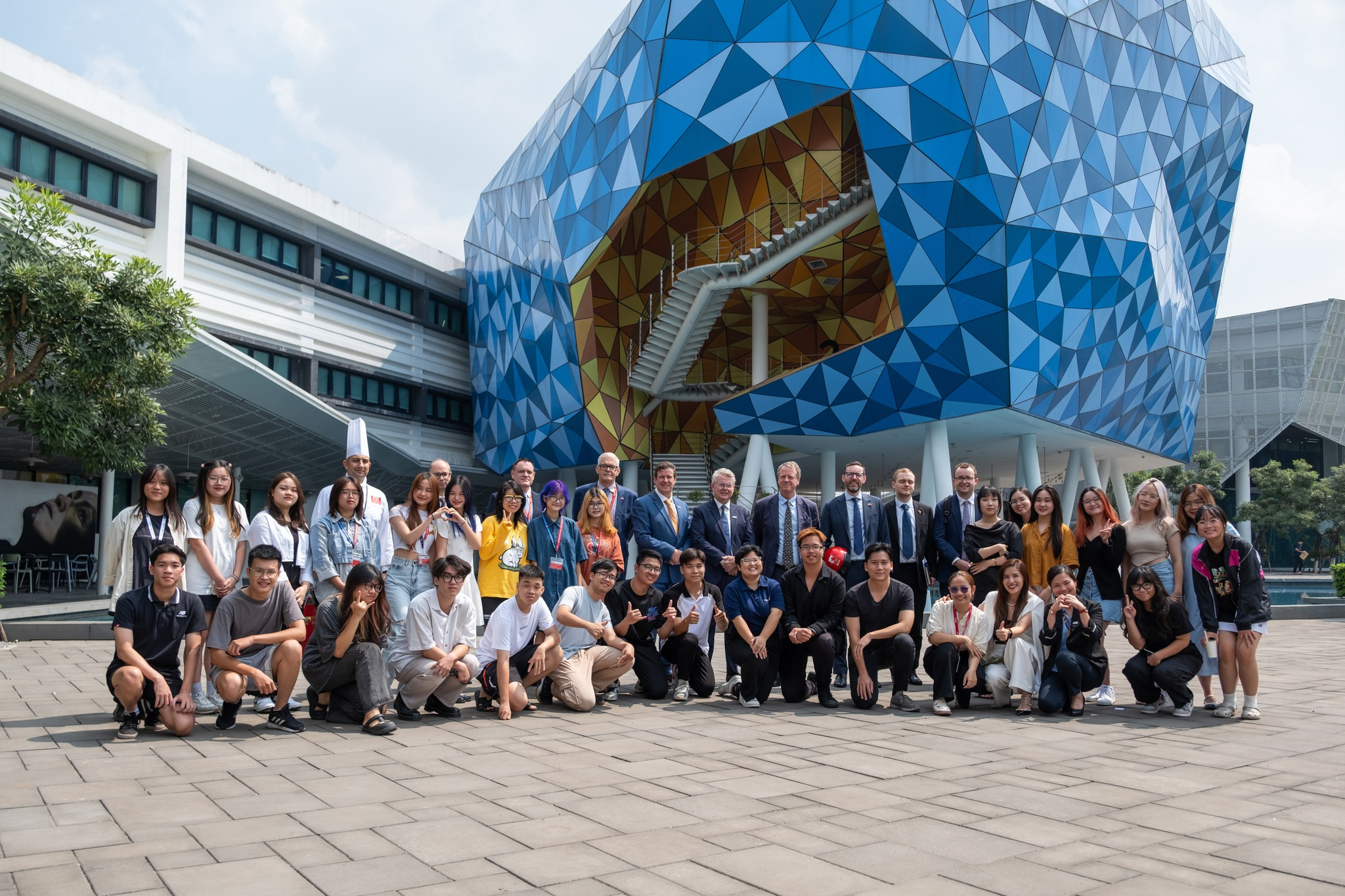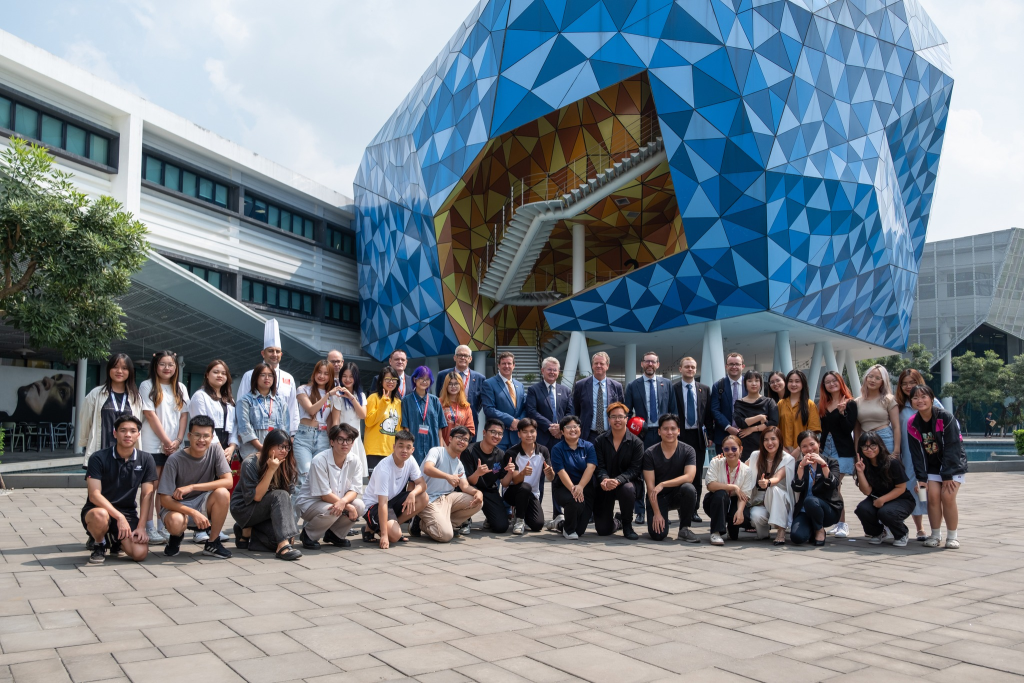 At the partnership signing event, Prof. Dr. Raymond Gordon, Vice-Chancellor and President of BUV, shared: "BUV believes that this [partnered] degree, along with our outstanding campus, QAA accreditation and QS 5-star rating, will provide a truly authentic British learning experience here in Vietnam. This partnership with the University of Stirling also further consolidates BUV's position as a higher education hub in Vietnam." Agreeing with the above statement, the Secretary of State added: "I hope that through subsequent changes, the educational and strong personal links that will develop will help to drive forward the relations and act as a living bridge between our two countries."
Further updates on the partnership between the two universities in academic aspects will be provided across BUV's platforms in the near future.

Read more