 Programme Overview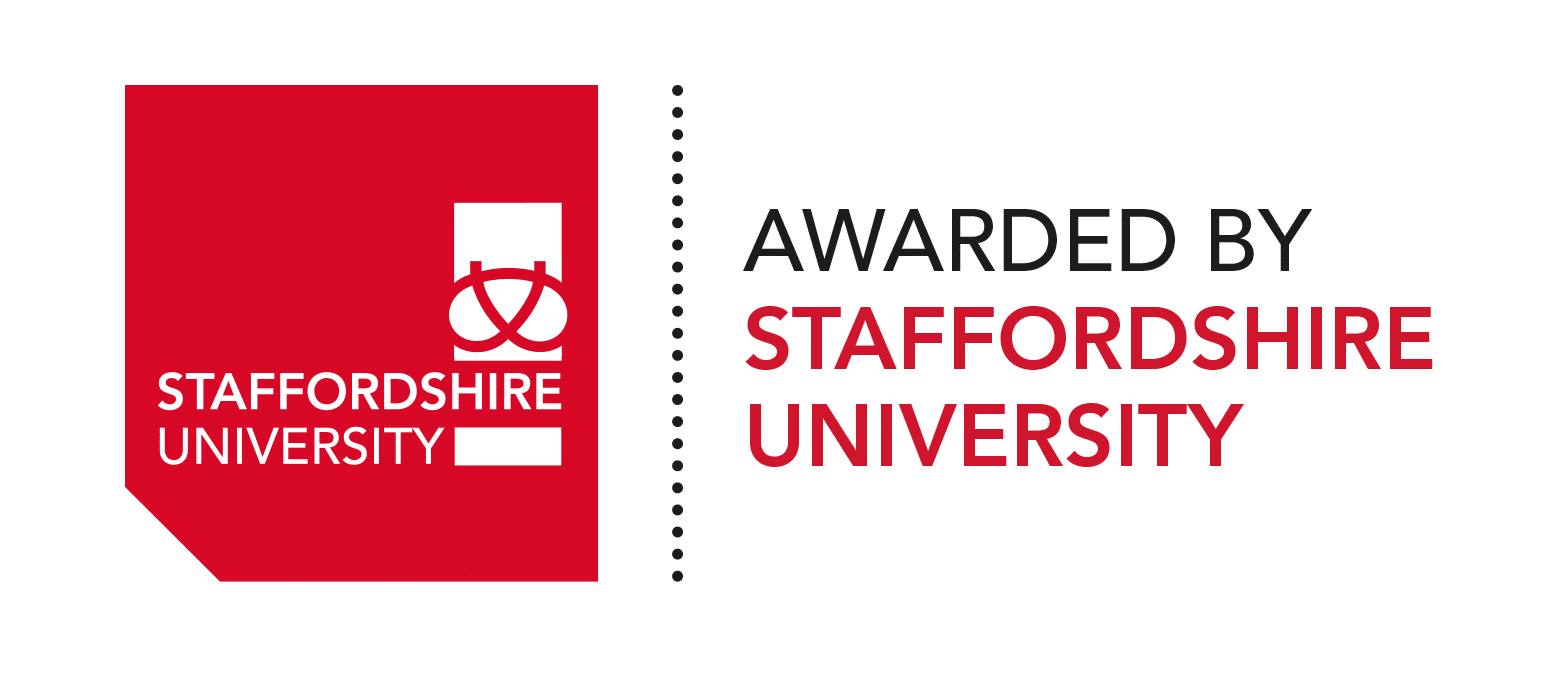 Degree: Bachelor of Arts (Honours) in Events Management (Awarded by Staffordshire University)
Programme duration: 3 years (Full-time)
Next intake: 25 September 2023
Location: BUV Campus, Ecopark, Hung Yen
Timetable: Student's timetable will be sent to BUV student's emails prior to the commencement date of each semester

Globally work-ready

Teaching Excellence

Internship opportunities

Delivered 100% in English
Career Opportunities: Designed with your career in mind, the course will give you the opportunity to organise your own events and listen to industry speakers, so you can gain specialist insight into careers including Event Marketing & Sales Manager, Event Director, Conference Manager, Wedding Consultant, and other Meetings, Incentives, Conferences & Exhibitions (MICE) management roles.
Growing Industry: The global events industries are vibrant and dynamic sectors that cater to people's insatiable demand for memorable experiences.
Comprehensive Insights: Our BA (Hons) Events Management degree will equip you with the knowledge and skillset to plan and manage a wide range of events, including insights into event design, project management, consumer behaviour, finance, and logistics.
Practical Learning: A combination of classroom-based learning and fieldwork activities, you will have the chance to participate in live events and undertake internships to gain practical hands-on event experience. Real-life case studies from weddings to the Olympics will enrich your studies.

Course structure

Year 1

Year 1
Managing the Visitor Experience
Management Accounting
The Business of Events
The Professional Toolkit
Human Capital Management
Experiential Marketing
Designing and Delivering Events

Year 2

Year 2
Consumer Behaviour
Business Creation and Innovation
Digital Marketing Strategy and Planning
The Event Professional
Exploring the Eventscape
Social Media and Content Planning
Understanding visitors to events, destinations and attractions is key to developing a lasting relationship with those visitors, and maintaining loyal custom. Recognising that the 'visitor experience' is about so much more than just customer service is key to this module. The key areas explored include defining the visitor experience, the importance of internal and external customers, cultural understanding and managing the 'service scape'.
You will learn how marketers use psychology to understand the factors that influence consumer behaviour and how they can influence consumers through a decision making process. You will also address the growth of communities and the role of social identity in consumer behaviour, exploring the influence of social media sites and how they can create and destroy brands.
The success of any organisation depends on high-quality customer service. But for companies that strategically align customer service with their overall corporate strategy, it can transcend typical good business to become a profitable word-of-mouth machine that will transform the bottom line. This module will discuss these strategies and theories and its application to real business case studies.

Programme outcomes
Knowledge & Understanding
Demonstrate a systematic and critical evaluation, knowledge and skills of professional event planning and strategic management of processes, to include a critical awareness and understanding of appropriate domains including administration, design, operations, marketing and risk, and how they apply to the phases of events, such as initiation, planning, staging of the event and closure and legacy at least some of which is at or informed by, the forefront of defined aspects of Events, Business or culture (QAA BMS: 5.1, 5.2, 6.2, 6.3, 6.4, 6.5)
Learning
Carry out inquiry-based learning, critical analysis and evaluation, and creative thinking to recognise and value the centrality of the attendee and/or client and meet and respond to their needs and expectations. Demonstrate an understanding of the uncertainty and ambiguity associated with the study of Events, Business or culture in relation to strategic events management (QAA BMS: 5.1, 5.2, 6.2, 6.3, 6.4, 6.5)
Enquiry
Justify and apply appropriate and ethical approaches to research and investigation in the field of event management and apply skills and knowledge. Carry out a project within an aspect of Events, Business or culture (QAA BMS: 5.1, 5.2, 6.2, 6.3, 6.4, 6.5)
Analysis
To critically analyse and evaluate the concepts and defining characteristics of Events as an area of academic and applied study in order to make judgments. (QAA BMS: 5.1, 5.2, 6.2, 6.3, 6.4, 6.5)
Problem Solving
Demonstrate a range of approaches to solving complex and interrelated events problems, displaying judgement of appropriate and different perspectives and the knowledge and understanding of what is right and ethical. (QAA BMS: 5.1, 5.2, 6.2, 6.3, 6.4, 6.5)
Communication
Communicate complex information, ideas, problems and solutions through a variety of media and display confidence in their communication and presentation abilities and your ability to network and interact. (QAA BMS: 5.1, 5.2, 6.2, 6.3, 6.4, 6.5)
Application
Apply, with reasoned judgment the research and analysis skills, problem-solving techniques and events knowledge to use, and understand the impact of, rationales, sources and assumptions embedded in policy, planning and delivery mechanisms in an events context (QAA BMS: 5.1, 5.2, 6.2, 6.3, 6.4, 6.5)
Reflection
Demonstrate a high level of competence in personal development, showing initiative, responsibility, reflection and the transferable skills necessary for employability and understanding of your role in a globalised economy, through highly developed skills of personal awareness and critical review. (QAA BMS: 5.1, 5.2, 6.2, 6.3, 6.4, 6.5)
Scroll


Employability
A degree in Events Management will offer students an ample number of career opportunities suitable for different profiles with a high level of flexibility and independence to work:
Event management companies
Conference centers
Hotels & restaurants
Museums & exhibition centers
PR & Marketing departments
NGOs

Admission requirements
Academic Requirements
Aged 17 or over. One of the following qualifications:
Vietnamese High School Diploma and Pathway to Staffordshire University Programme

Pass 2 subjects at Advanced GCE (A-Level)

An access programme passed at the required QAA-recognised standard for entry to Higher Education

An award of the European Baccalaureate Diploma, with at least 60 percent overall; English at 60 percent

An award of the International Baccalaureate Diploma with a minimum of 24 points; English at 4 points
English Language Requirements
One of the following:
A proficiency test within the last 2 years:

IELTS (non UKVI): 6.0 overall with a minimum of 5.5 in each component; or

TOEFL IBT: Listening: 17; Speaking: 20; Reading: 18; Writing: 17

A proficiency test within the last 5 years:

International Baccalaureate (taught in English) Pass in English B at Standard Level grade 5 or High Level grade 4; or

IGCSE English: IGCSE English as a first or second language: Grade C; or

Cambridge International English GCE O-Level/GCSE: English Language grade A – C
If you have not met one of the above requirements you need to complete IELTS Upper-Intermediate Course at BUV or equivalent.
You don't need to provide evidence of English language proficiency if any of the following conditions apply: If you're a UK national; If you've completed a full degree from a UK university.
*In case applicants would like to be considered for recognition of prior learning, interviews might be required (if applicable)

What do our students say?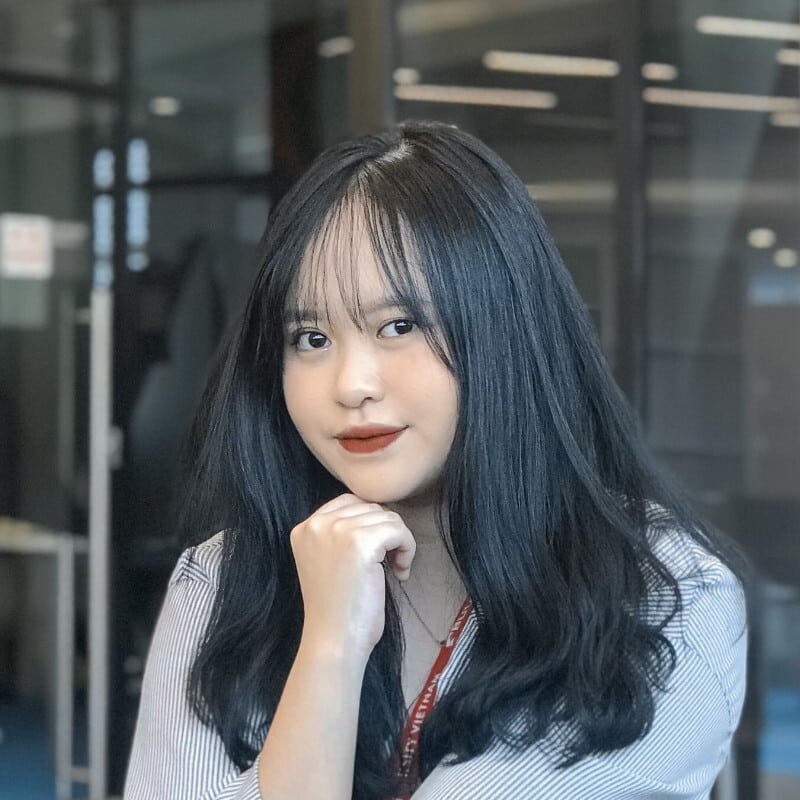 Hoang Nguyen Huyen Chi
1810 Events Management Cohort
With my passion for event planning, I decided to pursue Events Management at BUV. After 12 years studying at public school, I wanted to step out of my comfort zone and BUV is the place which gives me the opportunity to develop my hidden abilities and to help me become a better version of me. BUV not only has the British degree in Vietnam, but also has excellent facilities. In addition, the faculty is 100% foreigners who are excellent, enthusiastic and psychological and students are from many different countries. I shouldn't forget to mention that there is an internship program at large companies and corporations such as Deloitte, VPBank, KPMG, JW Marriott, … from the first year. For me, BUV may not be the first choice but it is the most suitable one and I believe that BUV is also the best choice for young people who have a passion for events and media in Vietnam.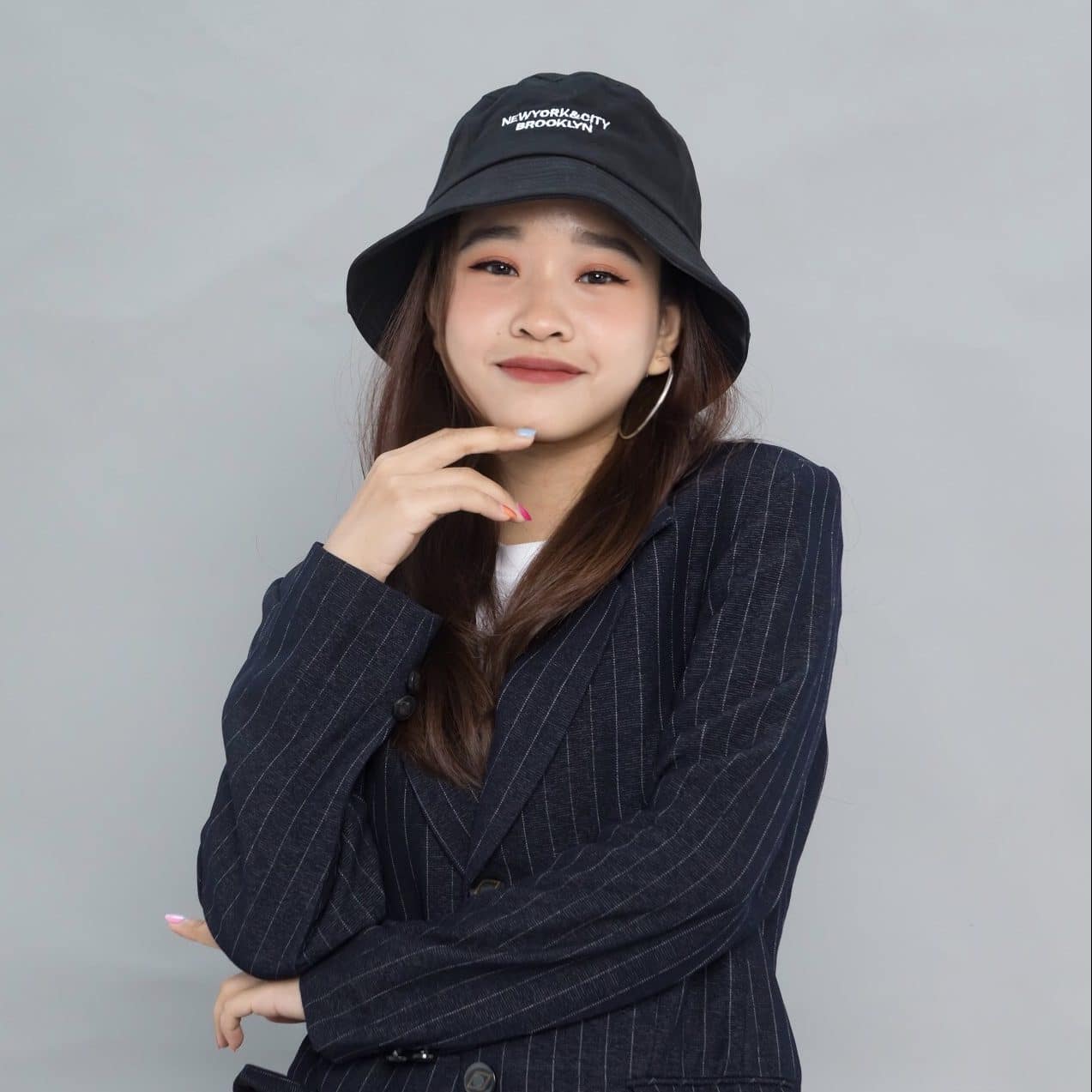 Le Ngoc Diep
1810 Events Management Cohort
Since highschool, I found myself enjoying active and dynamic environments rather than paperwork, therefore I chose Events Management major. It could be seen that any major, or any job will requires foundational theories and times studying papers, but along with that, the practical opportunities of organising events at BUV were very beneficial and exciting. Studying at BUV helps me to gain a high-quality degree from British, along with BUV's wide partners network, I believe that all BUV students will have a strong foundation and advantages for study opportunities and future career as well.

Programme pass rate
The pass rate for the Event Management programme in 2022 is 100%.

Fees & financial aid
Fee
For the course starting on 1st January 2023 the tuition fees are:
| | | | |
| --- | --- | --- | --- |
| | Tuition Fee | Other Fees* | Total Fee |
| Pathway to SU | VND 76,210,000 | VND 13,340,000 | VND 89,550,000 |
| Degree | VND 625,254,000 | VND 156,342,000 | VND 781,596,000 |
Scroll

*Other Fees include Educational Resource Fee and Student Affairs Fee
Tuition Fee & Fee Policy

Financial aid
The British University Vietnam (BUV) scholarship fund was established in 2018 with the goal of giving students the opportunity to study UK undergraduate and graduate programmes in an international learning environment. With an aim to improve and increase accessibility to high-quality education, BUV has officially launched the fund valued at 46 billion VND in 2022 with hundreds of scholarships and financial aid made available.
You can visit our Scholarship page to find out more and check your eligibility.