 BUV Daily
Computer Science is one of the most developed businesses in the United States, and has the potential to grow in the Vietnamese market
Jul 29, 2021

07:55:16
Computer science is the study of theoretical bases regarding information and computation as well as their execution and application in computer systems.
According to the Bureau of Labor Statistics (BLS) the US Department of Labor in 2021, job opportunities in the fields of computer and information technology (IT) are expected to increase by 11% from 2019 to 2029, a much faster pace than the average of other fields.
The median annual wage of occupations in these fields is USD 86,320 (as per statistical data from BLS, May 2018), USD 38,640 higher than that of many other occupations.
However, while the demand for manpower in computer science rises, its supply leaves much to be desired. According to the Computer Science Teachers Association (the US), the field is currently in need of over 500,000 candidates for various positions scattered among different fields such as manufacturing, banking, agriculture, and healthcare. Yet, only 50,000 computer science students graduate each year.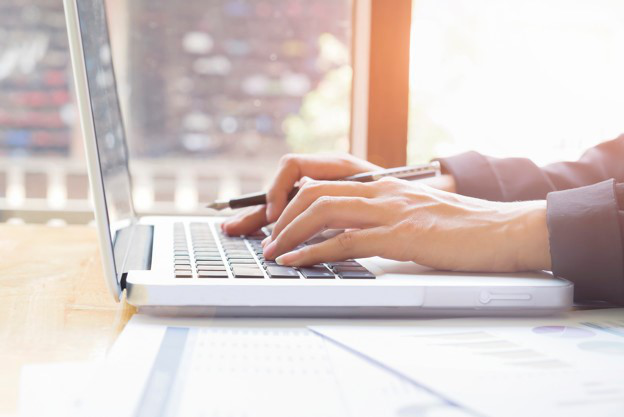 Vietnam is also very much a part of this global trend as the manpower need for this field grows larger. Many countries often outsource their projects to developing countries to make use of their highly skilled and dynamic workforce for a more competitive price. At the same time, amid the Fourth Industrial Revolution and the boom of big data, Vietnam is seeing an enormous demand for security, system operation, and solutions to protection against hackers. As per Mr. Nguyen Xuan Binh, Nexus FrontierTech Country Director, a VietnamWorks report shows that over the last 10 years, the demand for manpower in IT in Vietnam has grown fourfold and yet to show signs of slowing down.
"We're entering the Fourth Industrial Revolution where at its core sit complex computer systems that require management and maintenance. Many job opportunities in the field of computer science have emerged, especially in Southeast Asia," said Mr. David Holloway, an expert in computer science and lecturer at British University Vietnam (BUV).
Such a marked increase in recruitment demand has driven the field's salary progressively more competitive. Salary Explorer's latest report has revealed that the salary of people working in computer science in Vietnam ranges from VND 12.1 million to VND 38.7 million per month. The salary of a computer science expert varies based on his/her experience, problem-solving skills, gender, foreign language skills, or position.
For example, a graduate with under two years of experience will net around VND 14.4 million per month. Meanwhile, a person with two to five years of experience is expected to earn VND 18.5 million per month, 29% higher than a person with less than two years of experience.
In Vietnam, some universities do provide a major in computer science, which has constantly been a competitive major. In 2020, the required benchmark for this major of leading universities such as the University of Science and Technology, University of Information Technology, Ho Chi Minh City National University, and University of Science was at least 27.
According to Mr. Nguyen Xuan Binh, people with a computer science background are often very adaptive after graduation as computer science is the core of all other IT-related fields such as hardware, software, algorithm, and application.
Apart from competitive salaries and potential markets, the most substantial benefit of majoring in computer science is that students will be equipped with the necessary knowledge to work in any position related to computers. Students aren't tied to a specific position, but they can comprehensively accumulate knowledge to develop their careers in different positions.
Specifically, graduates can work in cryptography and security software development, or take on positions such as software architect, cloud engineer, and network implementation specialist.
However, in Mr. Nguyen Xuan Binh's opinion, computer science is just the base. In order to increase their chances of landing a good position, learners need to hone other soft skills such as English competency, researching skills for reading and understanding scientific papers, cooperation skills for working in teams and organization, and communication skills such as speaking, writing, reporting, and presentation. "By having these skills at their disposal, learners of computer science can confidently work in various organizations for a high salary, worthy of their contribution," Mr. Nguyen Xuan Binh affirmed.
Mr. David Holloway also believes that by complementing not only analytic and problem-solving skills, core abilities of those pursuing computer science, but also English skills, students will have much better career choices, opportunities to take part in major transnational projects, and enjoy benefits worthy of their talents.
At BUV where Mr. David Holloway is teaching, computer science courses are taught completely in English to prepare students with the necessary skills, enabling them to catch up with the requirements of the international labor market.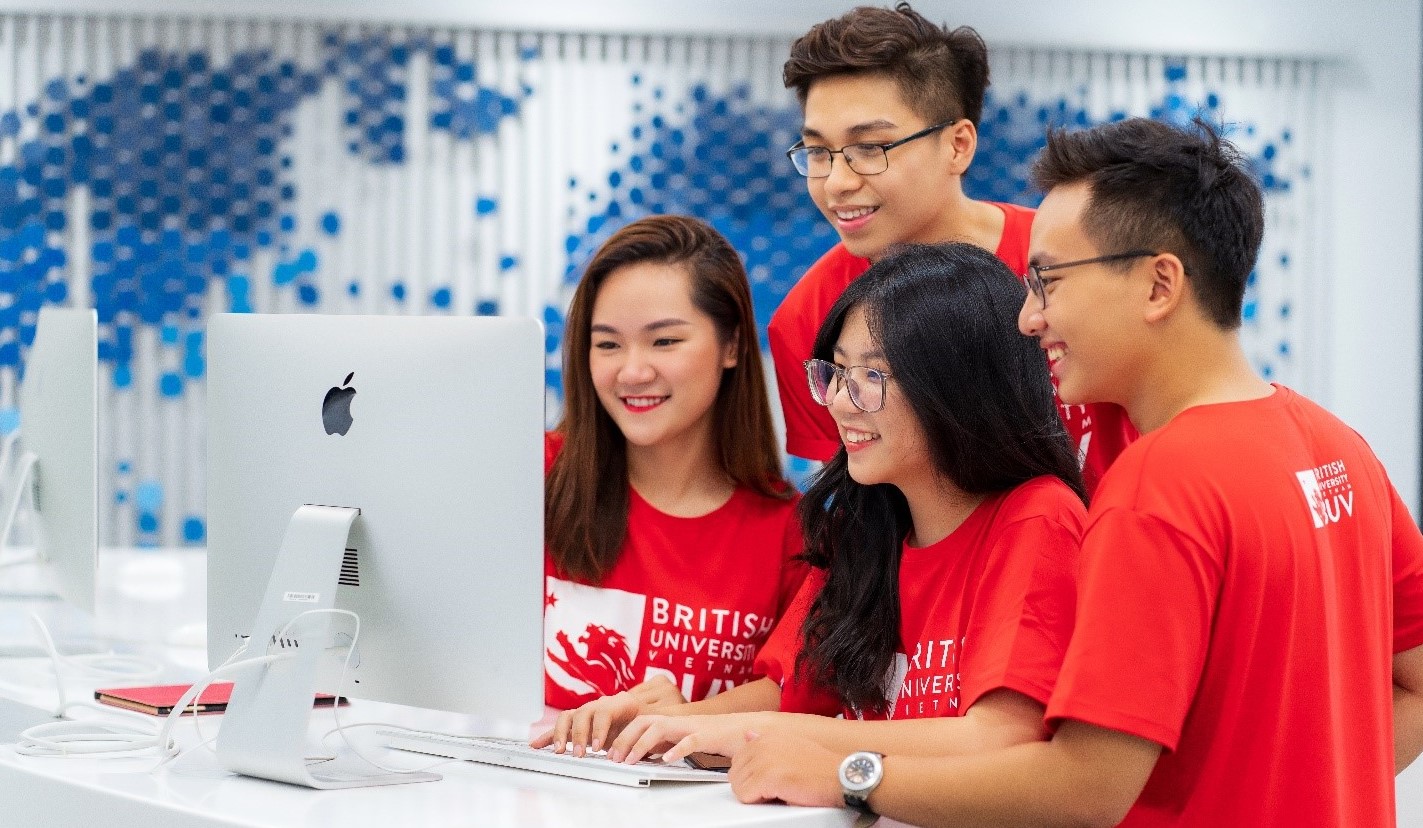 "Students will be equipped with key background knowledge such as digital technology, network system, application development, and web development in their first year before specializing further into either Cybersecurity or Cloud computing in their following years. Complementing BUV's up-to-date programs is the latest technology equipment to enhance learners' experience," Mr. David Holloway further elaborated.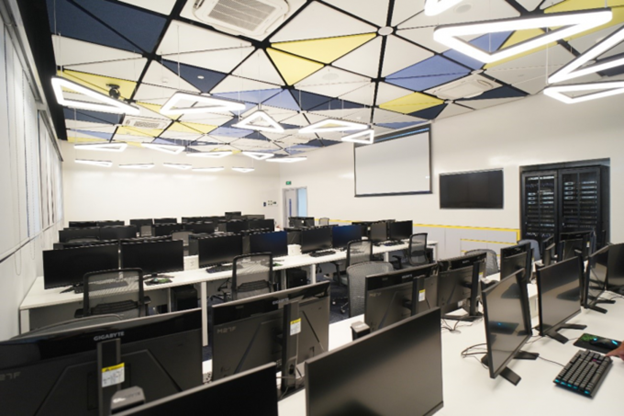 Learners of BUV's computer science programs are awarded internationally recognized British degrees. BUV students can also take part in student exchange programs with Staffordshire University (the United Kingdom) with tuition fees similar to those in Vietnam, or continue their education in universities across the world.
VnExpress

Read more