 Must read
The expansion of BUV campus for international learning experience for thousands of Vietnamese students
Aug 26, 2022

09:44:00
British University Vietnam (BUV) expands its campus to the second phase, providing young generations with more opportunities to accessprestigious British education in a world-class environment in Vietnam.
The construction of the BUV campus Phase 2 at EcoPark started in August 2022, with an investment of 33 million USD, and is expected to be completed in early 2025.
Specifically, BUV invested in building a new canteen with a total floor area of 4,096m2, a sports complex including basketball and badminton courts, and a new academic building. The indoor and outdoor spaces are arranged in harmony in an open, green landscape. The iconic minimalist and liberal architectural style indicative of 4IR reflects the educational approach at BUV.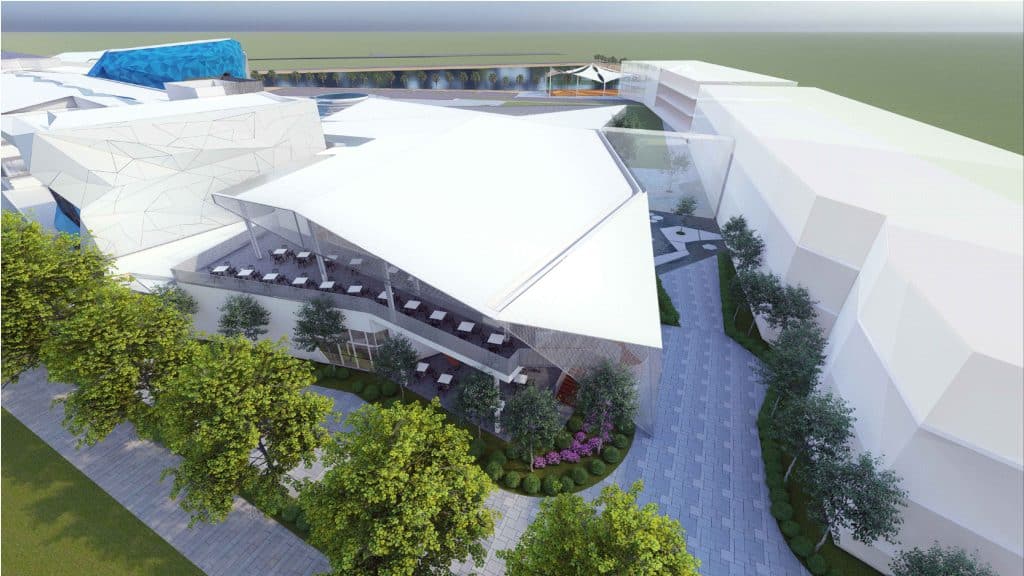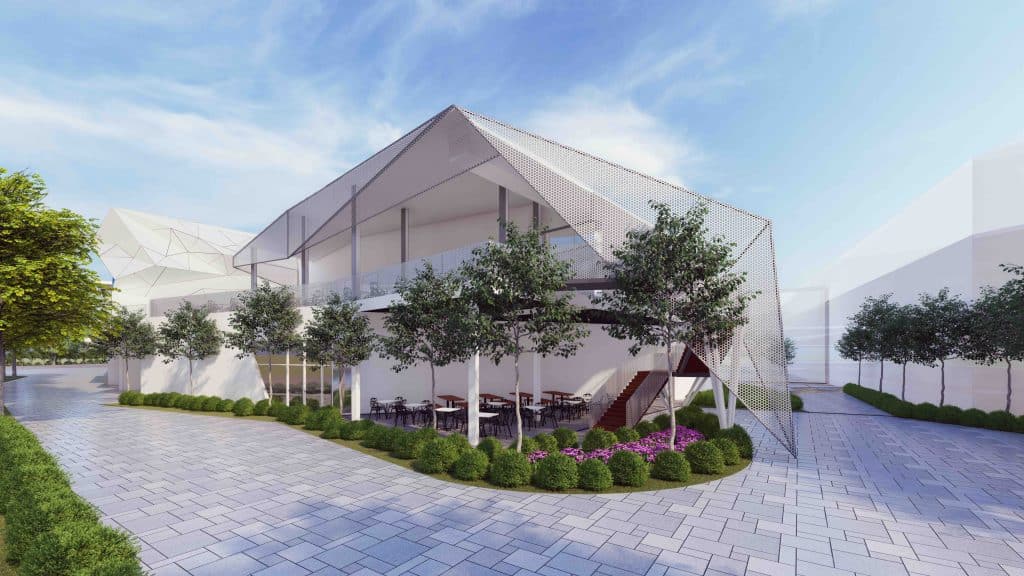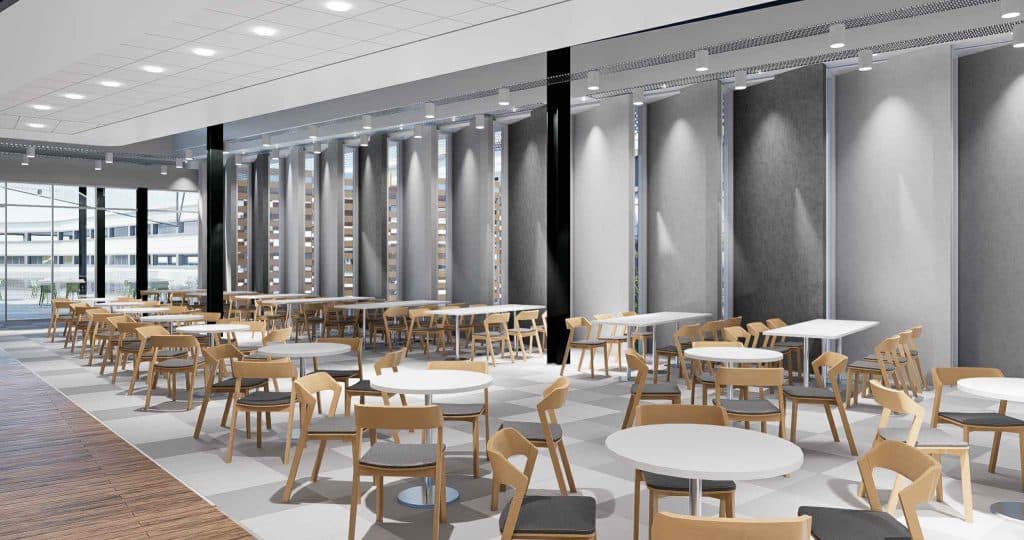 When sharing about the expansion project, Prof. Dr. Raymond Gordon, Vice-Chancellor and President of BUV, said that BUV's mission is to create graduates who are capable of thriving in a new era of scientific, social, and technological advancement. The design of phase 2 is inextricably linked to the University's mission as it provides a world-class learning environment for both Vietnamese and visiting international students.
In addition, it contributes to the continued efforts of BUV to reduce carbon dioxide emission in operational activities such as using water and plants for interior and exterior decoration; taking advantage of the natural wind for fresh air circulation in the corridor areas to minimise the use of air conditioning, etc.
"In support of the United Kingdom's "A Green Future" plan and the University's Environmental, Social and Governance (ESG) plan, the design of Phase 2 will contribute to BUV's aspiration to have the first carbon-neutral University campus in Vietnam ", Prof. Dr. Raymond Gordon said.
Inaugurated in 2018, the first phase of BUV campus offered multi-functional classrooms, large lecture halls and a modern library. BUV's educational approach focuses on creating excellent conditions for students to study and practise by investing in experiential learning spaces, including Training Restaurant Room, Learning Kitchen, Computer Lab, Motion Capture Studio, Photo Studio, etc., fully equipped with modern facilities and advanced technology. Students are encouraged to discuss, explore and make the most of the space for better study and research experience.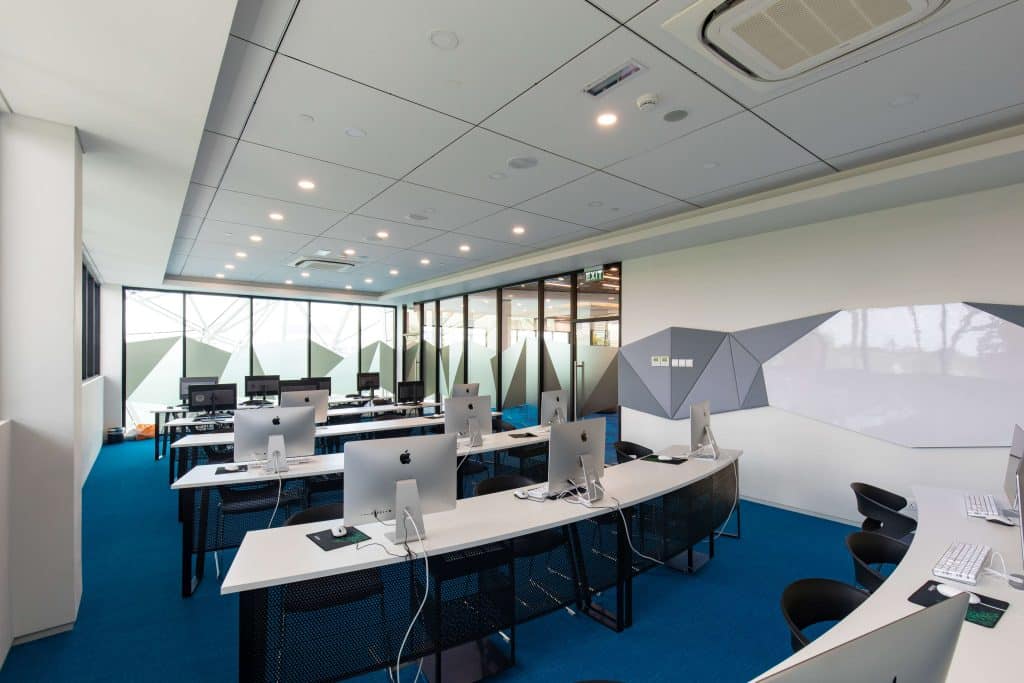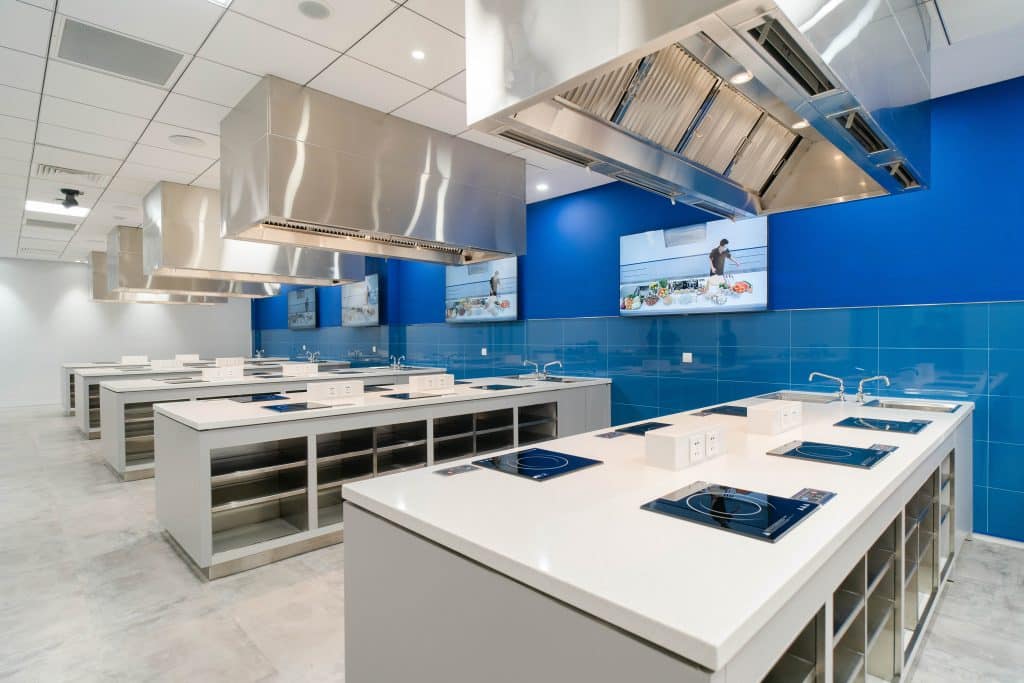 One of BUV's priorities is to create comfortable spaces for students' self-study and leisure needs; hence, a large part of the campus area is devoted to group discussion rooms, self-study and 24/7 classrooms. After the study hours, BUV students can also access multiple recreational services such as the cafeteria, sports courts, fitness centre, etc.
Revolving around three distinctive elements: Water, Forest and Gathering Space, respectively representing Knowledge, Student Growth and Community Spirit, architecturally distinct buildings are strategically positioned around the campus perimeter, with the central fountain area as the University square for socialising and communal activities. The overall campus architecture certainly promotes and encourages learning, discovery and creativity, personal development and building networks.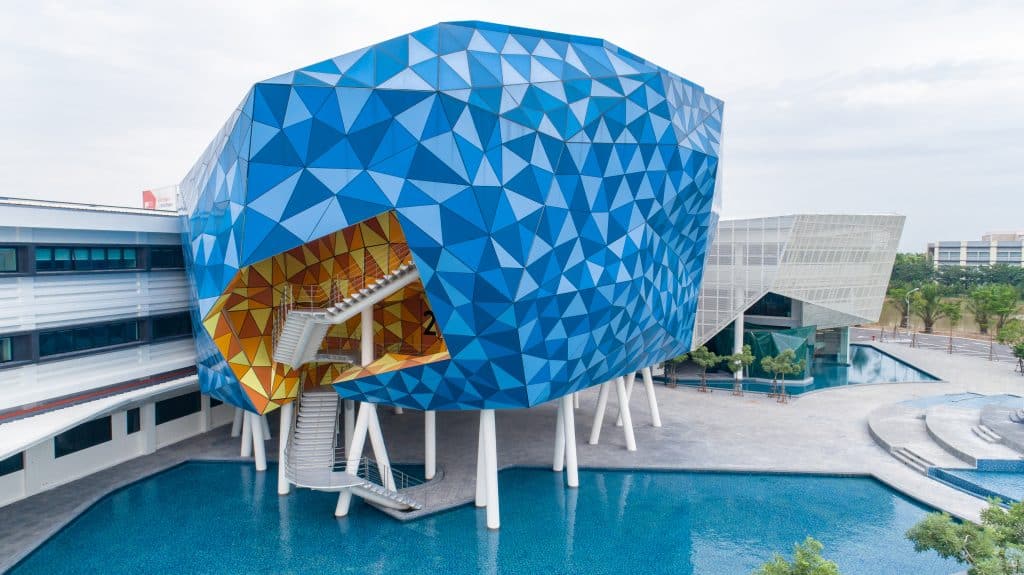 Considered a successful model in the strategic educational cooperation relationship between the two governments of Vietnam and the UK, BUV has been dedicated to building an international higher education environment right here in Vietnam. The continued investment to expand the facilities and the campus reaffirms the University's commitment to making a long-term contribution to Vietnamese education.
As the first and only international university in Vietnam granted to deliver degrees by two prestigious universities in the United Kingdom: University of London and Staffordshire University, BUV brings the distinguished heritage of British education to the young Vietnamese generation. BUV students have access to all the benefits of recognised British university degree programmes, internships and career development opportunities through BUV's vast network of more than 400 enterprise partners.

Read more