 BUV Daily
Students in today universities' dancing clubs showcase their talents
Jul 29, 2021

08:35:30
No longer limited to the walls of dance studios, dance clubs of universities have extended their influence further and reached the public through their professionalism and outstanding achievements.
The number of dance clubs run by talented students are constantly growing.
Scrolling through YouTube or TikTok, it's not hard for one to see dance rehearsals choreographed by young people or dance covers of popular K-Pop songs. Most of these involve meticulous preparation, carefully selected outfits, brilliant camera angles and smooth transition effects. Therefore, this would lead many to think that they're products of professionals.
However, the truth is that the majority of these beautiful videos originate from dance clubs of university students. Their passion for songs and dances as well as their wishes to share and connect have given birth to dance clubs famous among the youth such as C.A.C (Thuongmai University, Hanoi), B-Wild (Hanoi Law University), and BUV Dance Club (British University Vietnam).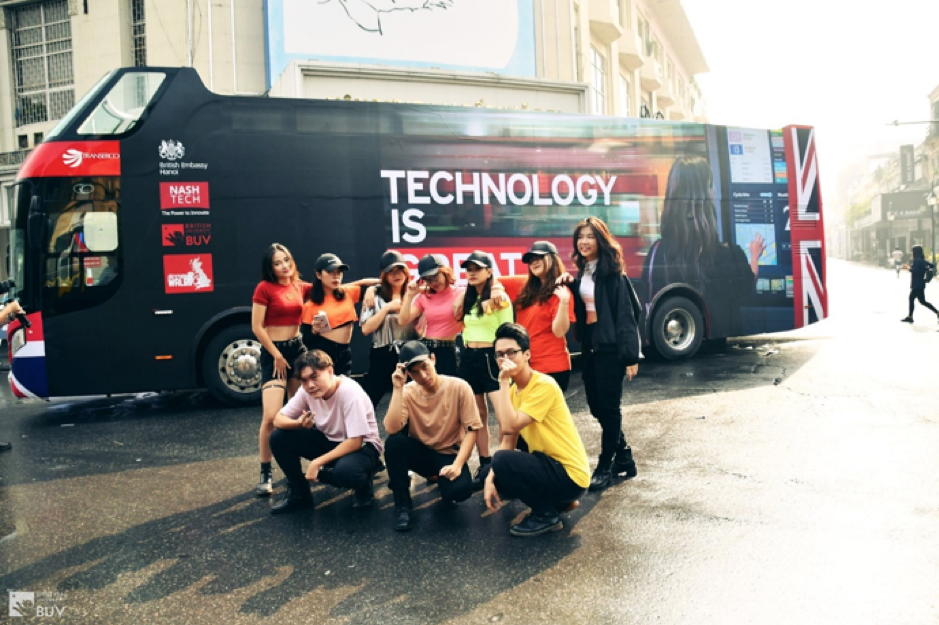 Speaking of the motivation behind hours of practicing dance formations and weeks of preparing manpower and supplies, many students identify passion and, secondly, their wishes to express themselves. Furthermore, dancing helps students relax after hours of learning, make them more energetic, practice teamwork, as well as find new friends and expand their networks. Above all, friendly competitions in their community or tournaments between universities such as Vietnam University Games also strengthen the solidarity among students and heighten their pride as they represent their universities.
Previously, their dances were like smoldering embers but the emergence of Public Dance Challenge and the "empowerment" of social networks in recent years have fueled their dances' influence and enabled them to leap into mainstream media.
This is evident through prestigious awards won by exceptional individuals in international K-Pop Dance Cover competitions, and YouTube channels whose videos have received millions of views and thousands of comments, including those from foreigners expressing their interests. In addition, some of these dance clubs' members also choreograph for Vietnamese singers. One of the brightest examples is Hanbin, C.A.C's leader, who became an intern in a reality show organized by Big Hit – an unprecedented case in K-Pop.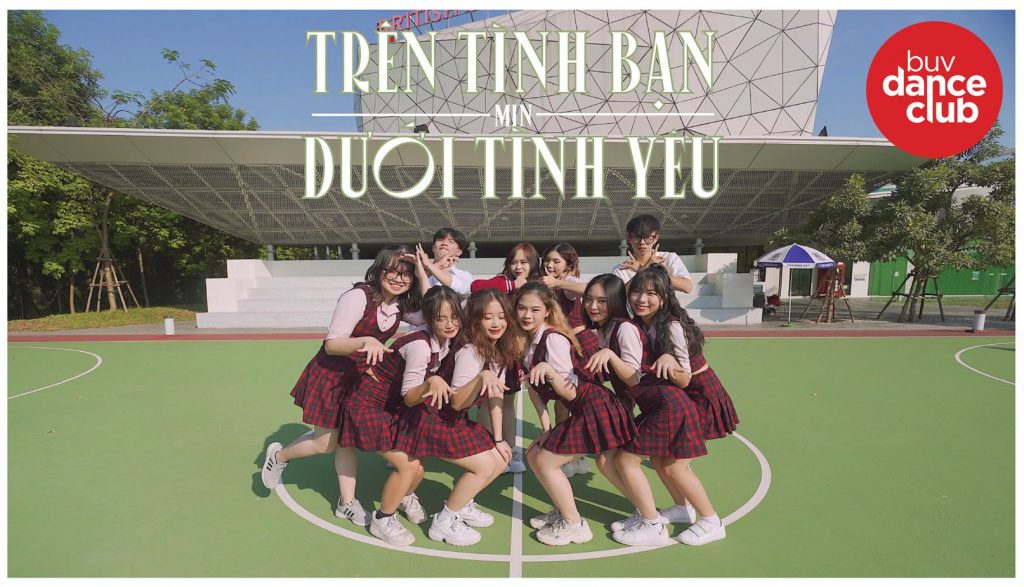 This is an example of what you can achieve if you're serious with your passion and how far a dare-to-do mentality can take you. But satisfying their passion for dancing or fulfilling their wishes to express themselves aren't the final stops as Vietnamese dance clubs are spreading positive messages and energies through their communities.
BUV Dance Club (BDC) – a talented dance club from a dynamic environment
As one of the most dynamic clubs in British University Vietnam (BUV), BDC is a playground for dance enthusiasts from BUV.
BUV Dance Club (BDC):
– Established in 2012;
– Number of members: 50;
– Slogan: We dance, We share, We have fun;
– Facebook: https://www.facebook.com/BUVDanceClub;
– YouTube: https://www.youtube.com/buvdanceclub.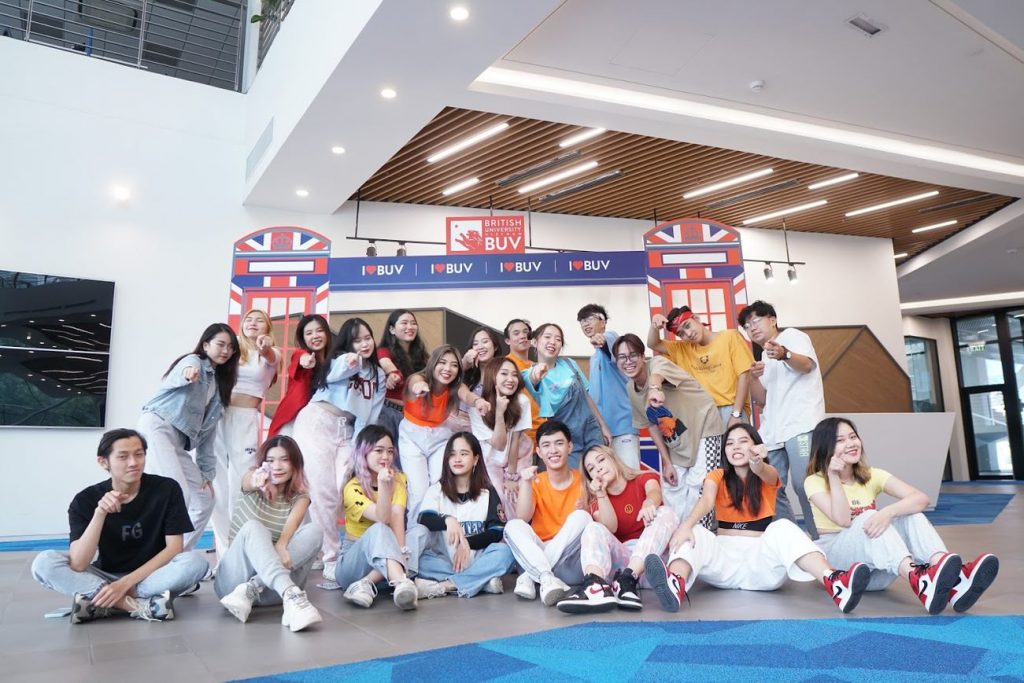 Starting with 6 members in 2012, today, BDC also welcomes students from other universities, growing their number of members to 50. Over the 10 years since its inception, BDC has continuously reached memorable milestones through their dances and performances at programs and events of various scales.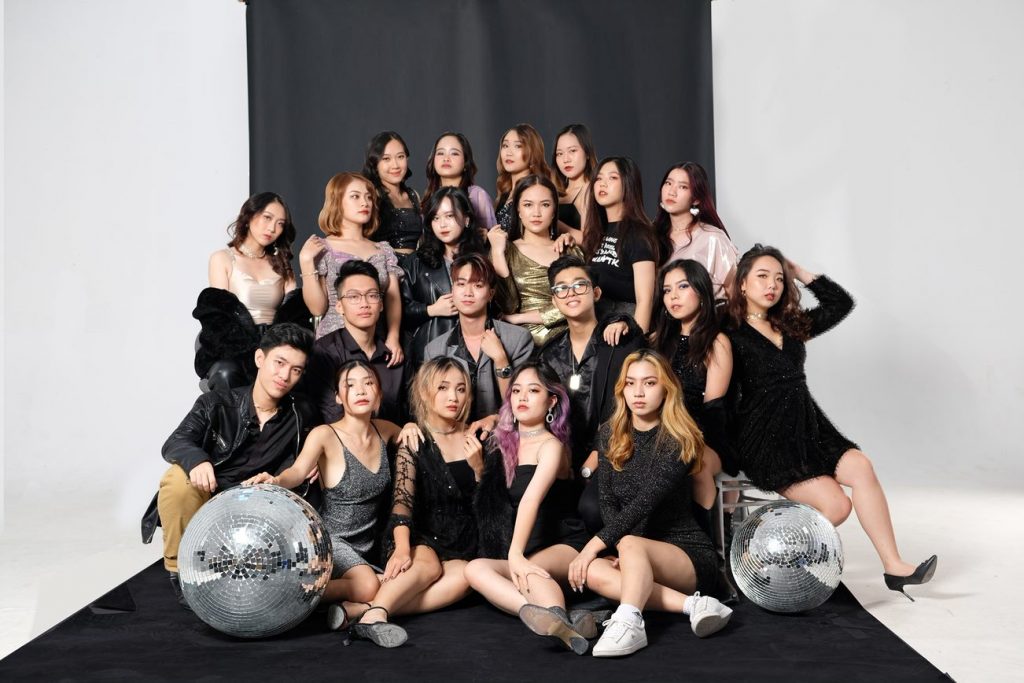 Apart from K-Pop dance covers, BDC does not shy away from testing themselves and invests heavily in choreography or hip-hop, which is a process that requires plenty of creativity as well as commitment and hard work. Among their creations, the most impressive is a video of their dance to Son Tung M-TP's "Give it to me" with more than a million views on YouTube. The video was shot at BUV's million-dollar campus in Ecopark. This spacious campus employs a minimalistic architecture and also plays as the main background for the majority of BDC's other videos. In 2018, BDC achieved considerable successes as 6 of their dance cover videos were broadcast on Mnet, South Korea's famous music channel.
While their videos express exceptional and coordinated dances, their live performances light up the stage with the fire of youth, and energize various events organized by BUV such as Info Day, Experience Day, BUV's 10th anniversary or events outside of BUV such as Christmas Fair organized by JW Marriot, and UK Education and Technology Roadshow by the British Embassy Hanoi.
Speaking of the club's development, Do Duc Manh (BDC leader and a BUV sophomore) said: "One of the easiest ways to connect people is through a shared passion. And that's exactly what a dance club does".
However, as BDC grows and its number of members rises rapidly, the club also faces difficulties such as arranging practice schedule favorable for everyone and ensuring its projects' efficiency while maintaining an enjoyable practice atmosphere.
"As BUV is an international university, it's a fairly heavy workload and requirements for internships in companies and businesses make balancing between our study and the club's activities quite a challenge," Manh added. However, thanks to BUV's open environment and teachers' support as well as their 'give-it-all spirit', similar to the club's slogan "We dance, We share, We have fun", these difficulties are all manageable.
Currently, BDC is still on its journey to contribute positive values through its remarkable activities. Recently, some BDC members have participated in the choreography of and made their appearance in music video "GPS" of Pixel Neko ft My Anh, Lostowl, Nam Ngo, marking BDC's first steps in the professional music market.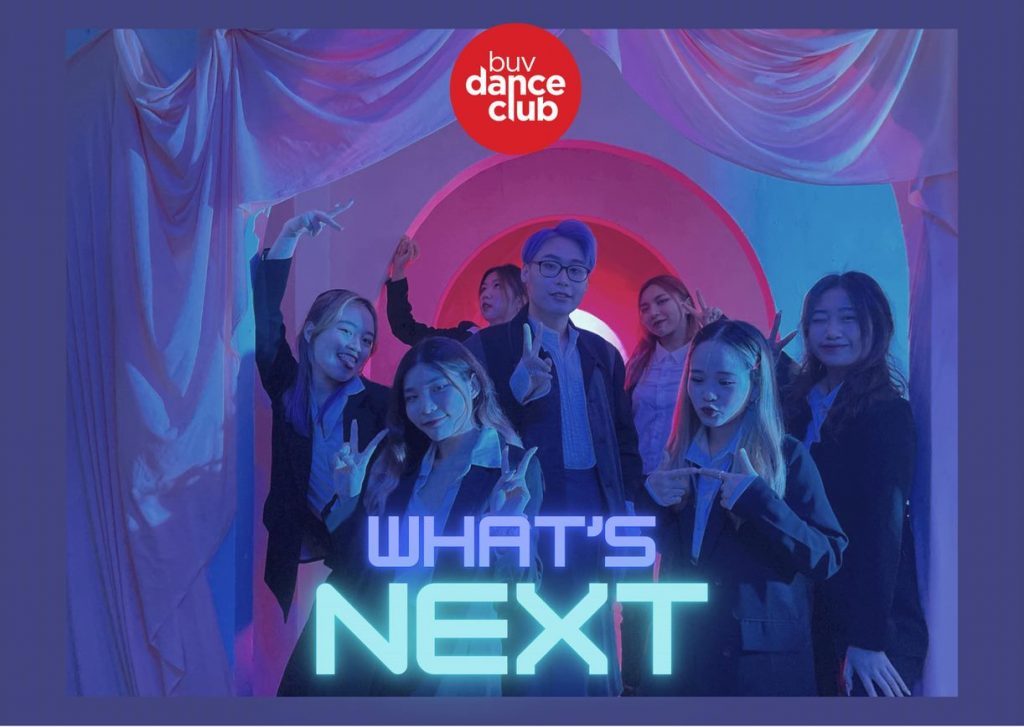 Staying serious in one's pursuit of his/her passion has never been easy to anyone. Yet, as long as the flame of passion is kept burning, we'll see many more high quality creations come to life, further reinforcing our pride and confidence in Generation Z.
Kenh14

Read more