 Job Description
We are inviting experienced candidates with international qualifications to apply for the Visiting Lecturer position for Postgraduate Programme (specialized in Finance, Business, HR, Leadership and Management)
__________________________________________________________________
BRITISH UNIVERSITY VIETNAM (BUV)
British University Vietnam (BUV) is the first and only international university in Vietnam to directly award British degrees from the prestigious University of London and Staffordshire University. BUV is rated a 5 Star university of excellence by the world recognised QS accreditor and is also recognised with a University-wide accreditation from the UK's Quality Assurance Agency (QAA).
BUV has three main brand drivers:
Offering accredited British and international higher education and training in Vietnam.
Providing 5-star university campuses, learning spaces, and services.
Including a compulsory personal and social growth program that prepares students for the future of life and work.
Established in 2009, BUV provides teaching for undergraduate and graduate programmes. Employability rates for students are exceptionally high with 100% of graduates from BUV either employed or continuing higher education within 3 months after graduation.
With a wide network of more than 300 enterprise partners in various fields, and 12-week internship programmes, BUV helps students gain professional knowledge and practical skills to meet employers' requirements as well as be ready to develop their careers immediately after graduation.
Students study at BUV's award winning campus in the Ecopark township near Hanoi. With its state-of-the-art teaching and learning facilities and an iconic design, BUV is recognised as one of the best educational environments in South East Asia.
For more details, please visit our website at https://www.buv.edu.vn/
Job Title
MBA Visiting Lecturers
POSITION OVERVIEW
At BUV, we are constantly on the lookout for hourly-rate academic staff to support us in the delivery of our Postgraduate programme. Our opportunities vary with regard to the specific background and expertise in Finance, Business, HR, Leadership and Management.
Key Responsibilities
Prepare and deliver lectures and tutorials on the undergraduate degree programmes
Set and mark assessments
Participate in personal and professional development activities and contribute to the general learning community, as required by the university
Undertake academic administrative tasks, as required.
POSITION REQUIREMENTS
(Essential)
PhD or Doctoral qualifications and Master degree in a relevant discipline area from an internationally recognized institution
Postgraduate teaching experience in related fields having taught programmes where instruction is 100% English.
In-depth understanding of own specialism to enable the development of new knowledge and understanding within the field.
Evidence of high quality publications or other outputs in research or practice.
Excellent communication skills and an ability to enthuse, engage and encourage students, whether dealing with large or small groups
Excellent organisational and administrative skills and a proven team player
Experience in working with digital technology and Learning Management Systems
Clean police record
(Desirable)
Evidence of excellent teaching identified by peer review.
Experience of living and working in Vietnam or Asia
Experience in teaching, curriculum development, quality assurance, and enhancement in an HE environment.
Evidence of a positive impact at a discipline or programme level beyond own teaching
Higher education teaching qualification, recognition, accreditation, or willingness to work towards this goal.
BENEFITS
Highly competitive hourly rates
Opportunity to work within a professional and multi-cultural environment
Opportunity to work in a World-class and state-of-the-art campus
Flexibility with regards to hours
Free access to the onsite medical centre
Onsitefitness and sport centre
Transportation support

Application
HOW TO APPLY
Please click on the "SUBMIT YOUR CV" button on our JOBS AT BUV webpage or send an email to hr@buv.edu.vn.
You will be asked to upload the documents below during the application process. We recommend having them ready when you start.
Curriculum Vitae/ Resume
Cover letter
Please note that original certificates and degrees will be required on arrival in Vietnam (degree and teaching certificates; CRB or other police checks) are required for work permit purposes.
Submit Your CV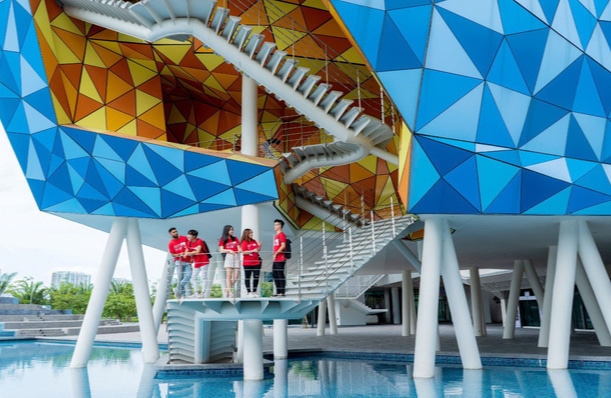 Contact details
Contact Name: Human Resources Department
Method of contact: Email or post
Address: Ecopark township, Van Giang, Hung Yen
Email: hr@buv.edu.vn