 BUV Daily
International partnership between British University Vietnam and Oxford Brookes University promotes International Hospitality Management students' learning experience
Aug 25, 2021

02:38:50
From July 2021, BUV International Hospitality Management students can apply for direct entry to Oxford Brookes University, ranked 2nd in the UK for teaching (Times Higher Education Young University Rankings 2020) and in the Top Ten Best Hospitality and Hotel Management Schools in the World for 2021 (CEOWORLD magazine).
British University Vietnam (BUV) is proud to announce the establishment of an international partnership between BUV and Oxford Brookes University, in which Oxford Brookes University recognises the International Hospitality Management programme at BUV for entry to undergraduate and postgraduate courses at Oxford Brookes. Applications from BUV students to these courses are welcomed by the University, subject to entry requirements.
Current undergraduate students from BUV's IHM programme are eligible to continue their studies at Oxford Brookes University in the following bachelor's degrees: BSc (Hons) International Hospitality Management; BSc (Hons) International Hospitality and Tourism Management. Those who are graduates from BUV Undergraduate programmes are eligible to apply for entry into Postgraduate programmes at Oxford Brookes, including MSc International Hospitality, Events and Tourism Management; MSc Tourism and Events Management; MSc International Tourism Management.
BUV and Oxford Brookes also hope to expand this partnership to cover research collaborations, summer camps and semester exchange. The aim is to provide opportunities for students at both universities to have a unique learning experience and develop cross-cultural competencies. Both institutions are excited for the future possibilities this partnership represents.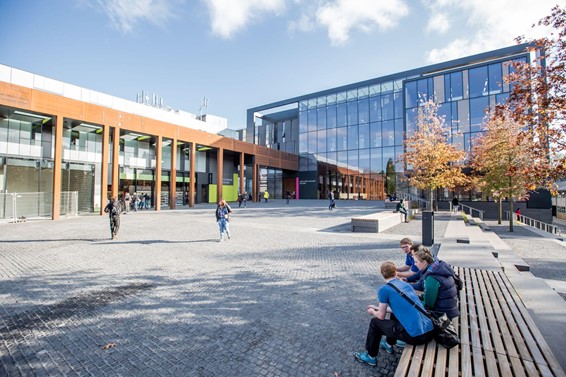 Founded in 1865, Oxford Brookes University is a public university located in Oxford (UK). Today it is recognised as one of the UK's leading modern universities with high standards of research and teaching excellence. It is the only UK university ranked in the top 50 institutions under 50 years old for the fourth year in a row (QS World University Rankings Top 50 under 50 2021).
Oxford Brookes is also proud of its diverse study body with 17% of students coming from more than 140 countries (HESA 2019/22). The University is committed to bringing a cross-cultural learning environment to students that supports both academic and extracurricular activities. Brookes Sport offers a variety of sporting facilities for students in addition to more than 100 societies offered by the Brookes Student Union.
The international cooperation between BUV and Oxford Brookes University (UK) is one of the typical activities in BUV's strategy to promote international cooperation in education, in order to fulfill the mission of providing a richer learning experience alongside international training and high-quality education for Vietnamese students. The fact that both schools are eager to participate in more cooperative activities will help enhance the international learning experience at BUV and allow collaborative activities to develop more comprehensively in the future.
As the first and only international university in Vietnam directly awarding bachelor's degrees from the prestigious University of London and Staffordshire University (UK), BUV is committed to building up strong relationships with organisations all over the world, including businesses, industries and other leading higher education institutions including Oxford Brookes University.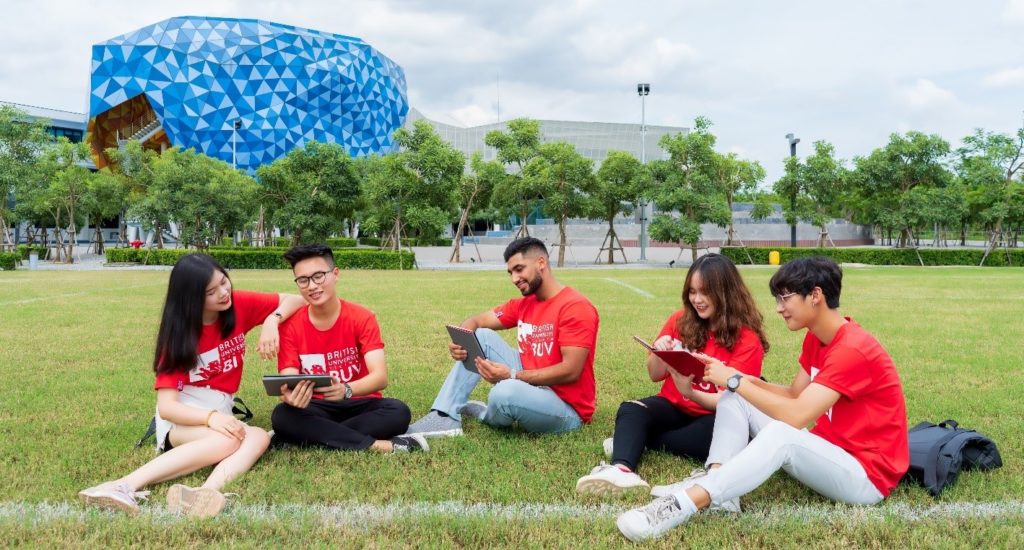 BA (Hons) International Hospitality Management – a BUV own degree – was developed to provide students with opportunities to thrive in Hospitality and Tourism industries internationally. With the newly expanded campus, students of IHM programme will have full access to some of the world's most advanced functional classrooms, which simulate world-class hotels and offers them high-quality learning spaces embedded in real-life application.

Read more