 BUV Daily
Gen Z and the university-prep story
Sep 08, 2021

03:47:44
The National High School Graduation Exam has recently finished, and now a lot of the school leavers are probably waiting to officially become university students.
The biggest challenge within the first few days for first-year students is not only to get used to the specialized knowledge and new study approaches, but also to remain in tune with the progress of university study, to get integrated and to make friends. You might find useful the following tips from senior students.
Don't rush to judge a book by its cover
The experience is shared by Nguyen Nhu Huyen (first-year student in International Business Management). As the Former Deputy Secretary of the Executive Committee of the Union of Foreign Language Specialized School, holder of 4 National Excellent Student Awards in English, who won short-term study abroad scholarships to 7 countries, Huyen was also the first prize winner of MOU scholarship between Foreign Language Specialized School and British University Vietnam (BUV).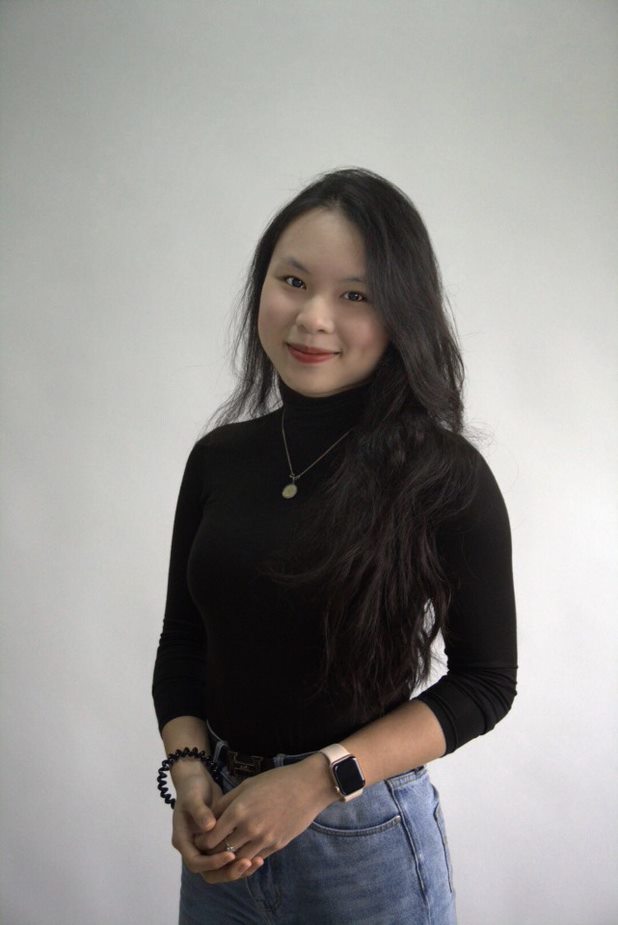 Huyen had a slightly special experience when she first attended an event at BUV, where she encountered many students with various dressing styles, hairstyles and hair colors. This difference from what she normally saw in high school made her a little apprehensive and nervous. Yet after a while studying at BUV, she has realized that she shouldn't have rushed to judge a book by its cover and that it just proves that at BUV students are encouraged to express their originality.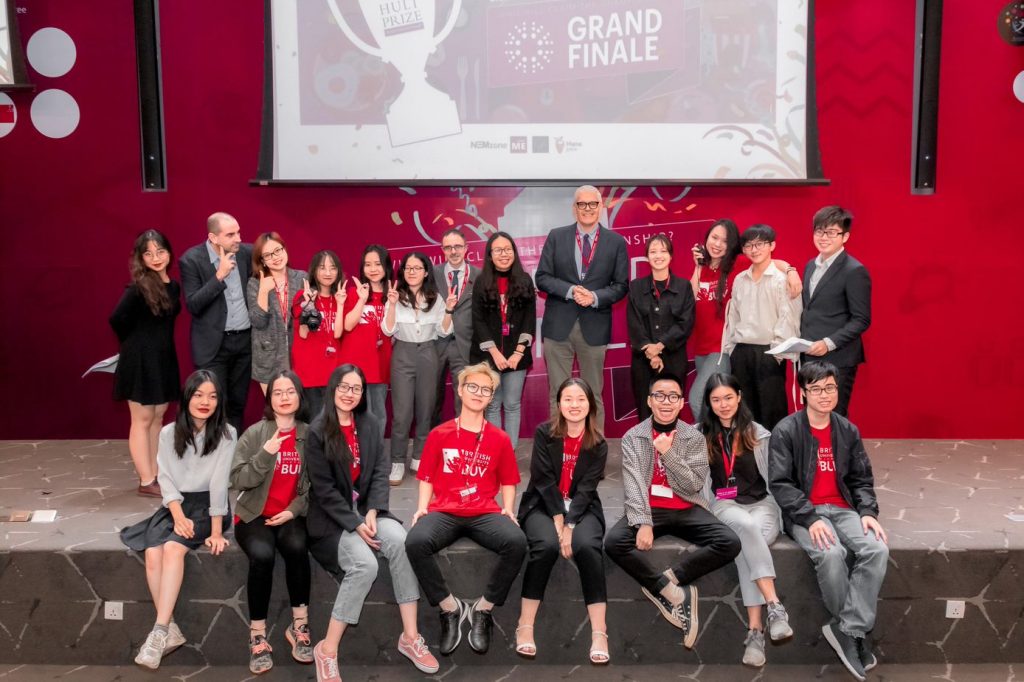 Since her first year, Huyen has never hesitated to register and participate in a variety of BUV activities and projects such as Hult Prize startup competition at BUVFootball Club and many otherso hone her own experience.
Basing on her multiple experiences of taking short-term courses in 7 different countries along with holding key roles in various activities and projects right from year one at BUV such as the Head of Finance and External Affairs for Hult Prize startup competition at BUV, football club supervisor and bilingual MC for multiple BUV events, Huyen further affirms that the BUV bears a strong resemblance to the international environments she has experienced, where students have their ideas upheld, do their own projects, get support in finding internship opportunities, preparing CVs and so on.
Making friends is not too difficult – just "be yourself" and open-minded
"Making friends is not too difficult – just 'be yourself' and open-minded" – this perspective has led Nguyen Tien Dung (first-year student in Marketing Management) to a lot of interesting experiences at BUV. Dung was the winner of a 100% American cultural exchange scholarship and spent 3 years studying in the US. Interestingly, Dung is also a YouTuber with a channel about lifestyle, fashion and sneakers and more than 55,000 followers.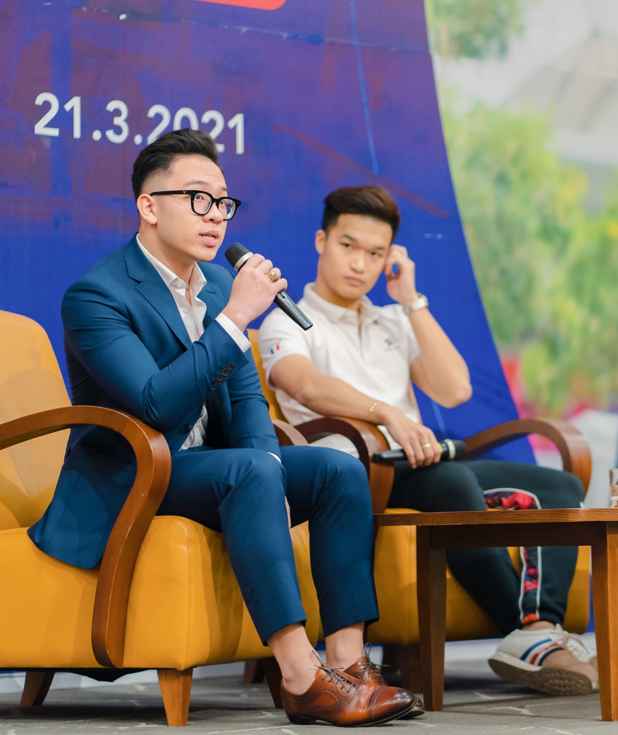 After 3 years of studying in the US, Dung chose to return to Vietnam and study at BUV because of the pandemic and for personal reasons… Dung shared that he was a shy person and rarely the one who started a conversation, thinking that it would be difficult for him to adapt to a new environment. The "former overseas student", however, appeared to have been able to quickly make many new friends, some of whom had also spent time studying in Germany and Canada, the shared experience he accidentally discovered when they were hanging out after school. So far, Dung feels that making friends is not really difficult. Don't stress yourself out. Instead, "be yourself" because university is really an open and friendly environment.
Youtube is a place for Dung to share about his lifestyle, fashion and especially, to show his love for sneakers.
Dung shared that what he liked most about BUV was that foreign lecturers have experience teaching and working at various international corporations, so they share practical insights and up-to-date information. What makes BUV stand out is that every student attending classes regularly is given an iPad with sufficient textbooks and materials, which is considered a "secret weapon" tackling loads of problems in the learning process. Furthermore, provision of 3-month internship placements right from year 1 at the end of each semester makes him feel that the students are trained and developed in a much more practical environment.
Actively observe and explore the culture of your study environment
Do Chau Yen (sophomore in International Business Management) shared that after leaving a public high school, Yen herself was initially worried about everything when preparing to study at BUV: What would the environment be like? Would she be able to fit in it?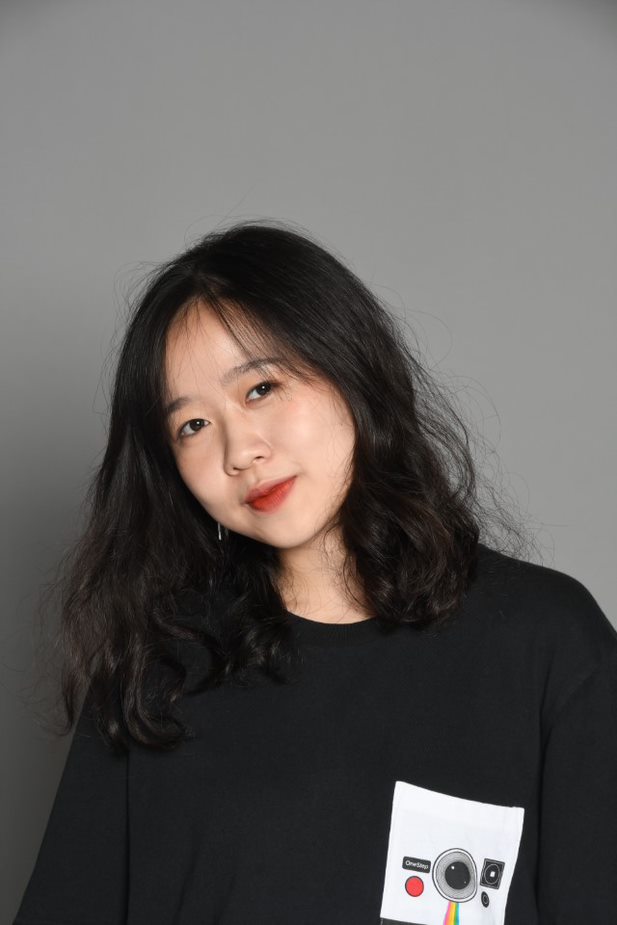 Basing on her experience, Yen encouraged freshmen to take the time to observe and learn in advance a little bit about the culture and learning style of the university they are attending. "Don't worry too much.", with her experience at BUV, Yen is confident that this university has opened doors to a diverse world, where she met friends with different personalities, exposed herself to an arsenal of new knowledge and perspectives, many learning, internship, extracurricular opportunities, and started taking skill classes offered by BUV.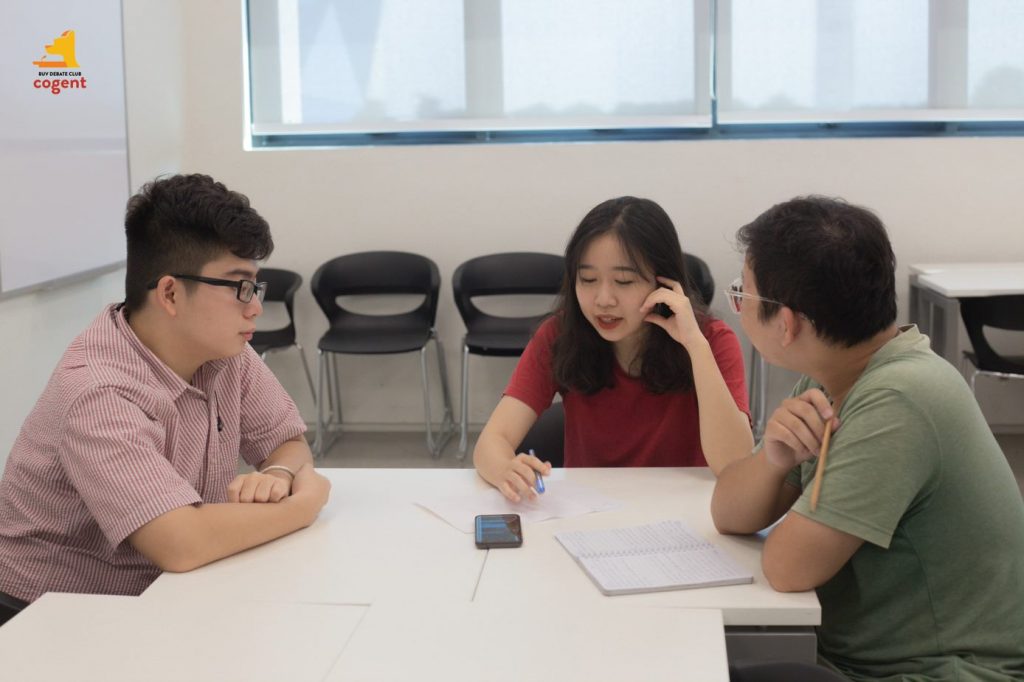 Yen's advice to freshmen is to observe and learn in advance about culture of the university to attend.
So far, after 2 years of study, Yen has made a lot of achievements in the positions of Project Director of TEDxBUV 2021, member of BUV Student Association Committee 2020-2021, and Head of Communication of BUV English Explorers Club – EEC 2021. In 2019, Yen participated in DAV Debate Open and had the opportunity to become a judge in the finale of the tournament.
Manage your time properly and set your own priorities
This is a very valuable experience that Cao Phuc Dat (second year student in Marketing Management) wants to deliver to freshmen. Looking at Dat after 2 years of studying at BUV, you will spot a clear difference from his freshman self. Dat shared that in the first year, he used to feel shocked facing too many opportunities to choose from but had no faintest idea what to choose to study, which organizations and extracurricular activities to join and so on. Then, the seniors, and especially the SE Development of BUV supported him in the process of integration and study.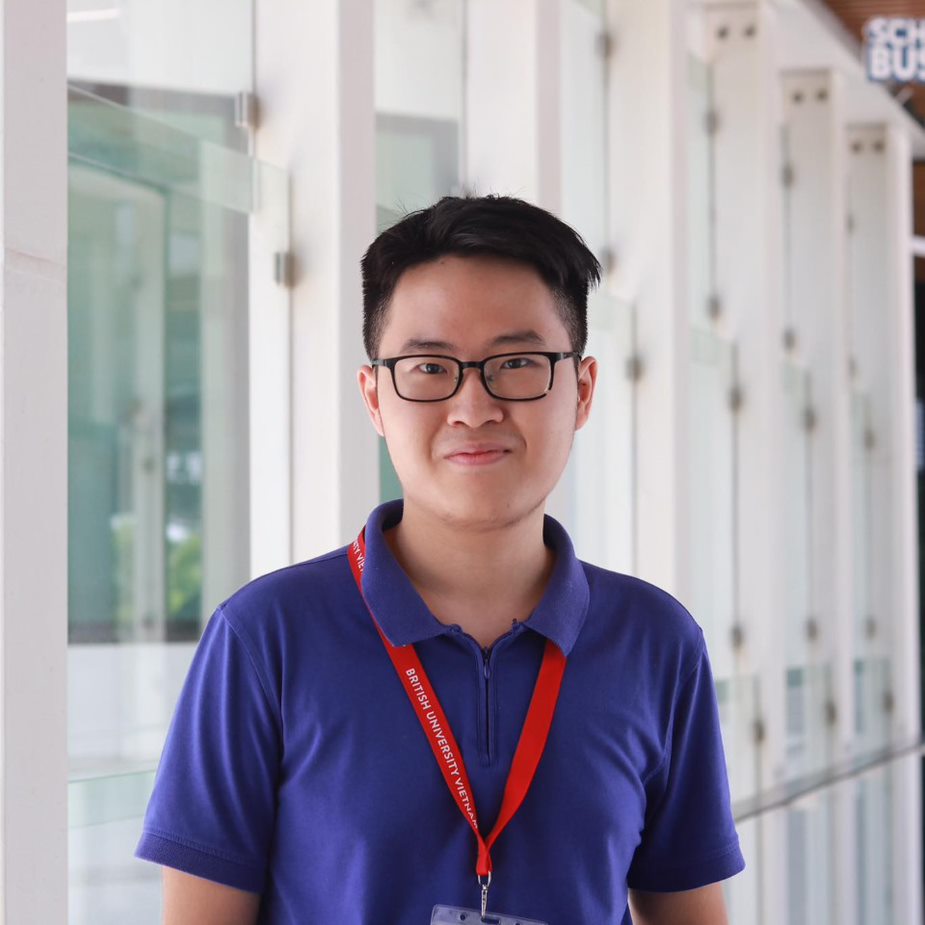 From his own experience, Dat also shared his views on how to succeed in a training path one may choose, which varies person to person, for instance, some may focus on academic and research work, while others may choose to invest more time in sports or media activities.
From his crisis as a freshman, Dat has so far made many remarkable achievements such as Top 5 of Youth Drivers for Change competition 2020 (sponsored by UN Women and Irish Aid); advisor for "Innovative Marketers" Competition by Vinschool. Most recently, Dat's Peel Us team won the final round at the Hult Prize Southeast Asia, representing the region to enter the Global Accelerator of Hult Prize 2021 – a global social entrepreneurship competition.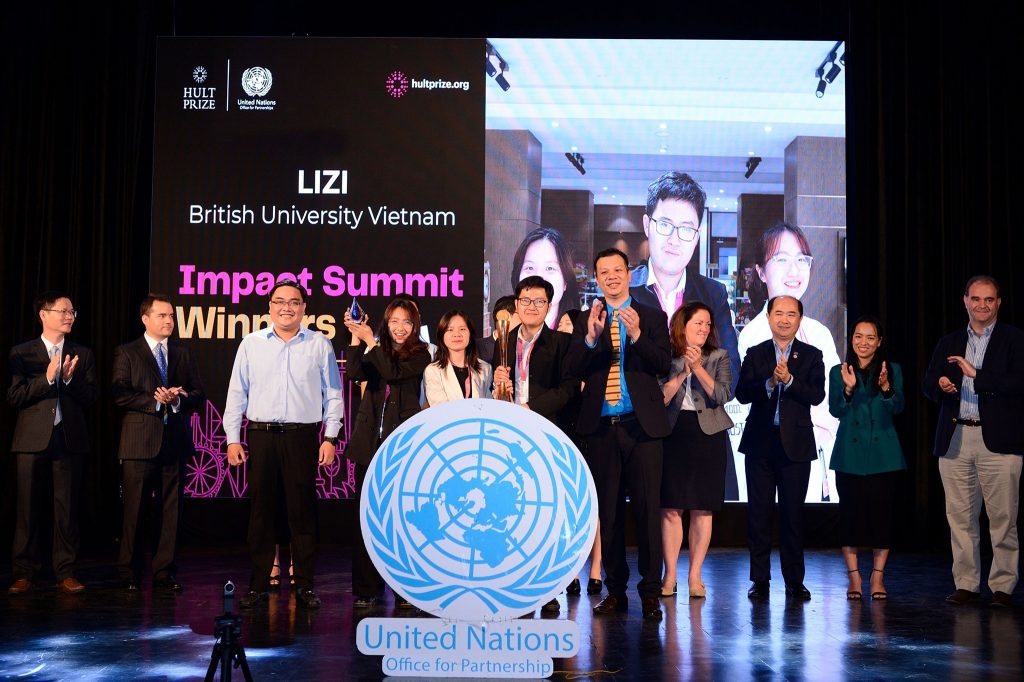 Team Peel Us won the qualifying round of the Hult Prize Southeast Asia.
Those are just the first steps in their new journeys. Dear freshmen, we still have a lot more opportunities and challenges ahead of us. Be confident, dynamic, constantly learn and develop yourselves so that your university time can become meaningful and bring the best results for your future career path!

Read more