 BUV Spirit Photo Contest

BUV

Dec 22, 2021

5:30PM

Host : BUV

Join now
Every day we move through life in unique ways, trying to complete our own goals and writing our own stories. Some of us have been so busy overcoming challenges and striving for excellence that we might have forgotten to "stop and smell the roses" every once in a while, and to catch up with one another.
Like lions, we are strong on our own, but even mightier together. To remind ourselves of this spirit, the BUV Marketing and Communications Department would like to announce the launch of the BUV Spirit Photo Contest, open for all BUV students, alumni, faculty, and staff.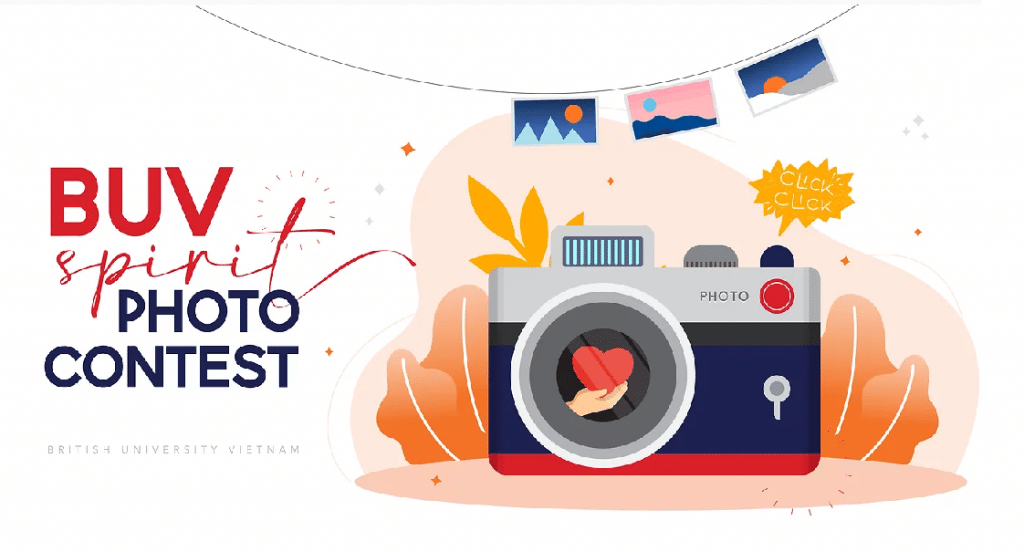 The entry period for the first Monthly Round – The December Round (2021) has officially opened!
Entry period for December Round: 22/12/2021 – 20/01/2022
Theme: "Connection"
What does "Connection" mean to you? You can interpret the theme in your own way and show it in your photo. This holiday season, remember to take lots of photos as you spend time with your friends and family!
Prizes: Our Judging Panel will choose 3 winning entries for this round; each will win a 3 million VND cash prize!
Interested? You should be! Find out more at www.photocontest.buv.edu.vn
Should you have any enquiries, please direct them to buv-internalcoms@buv.edu.vn

Join now

Other events