Competitions and Projects
When you study at BUV you are part of a vibrant and talented community filled with diverse competitions and projects – an essential part of academic and personal development. Get active or initiate a new project by yourself, to enhance social connectivity, teamwork, leadership and skill development. 
BUV Game Jam
Game Jam is an annual BUV game-making competition, where participating teams are required to create a game over 48 hours. This is an incredible opportunity to unleash the student's creativity, showcase their talent and challenge technical skills to work within a high-pressure environment 
After 48 hours of continuous nonstop teamwork, designing and programming in this year BUV Game Jam: Imagination Unbound, 7 teams have released 7 spectacular games under the theme "Stronger Together". The astounding final products have impressed the public and industry experts from Gameloft, Ubisoft, Sparx* and Lacbird.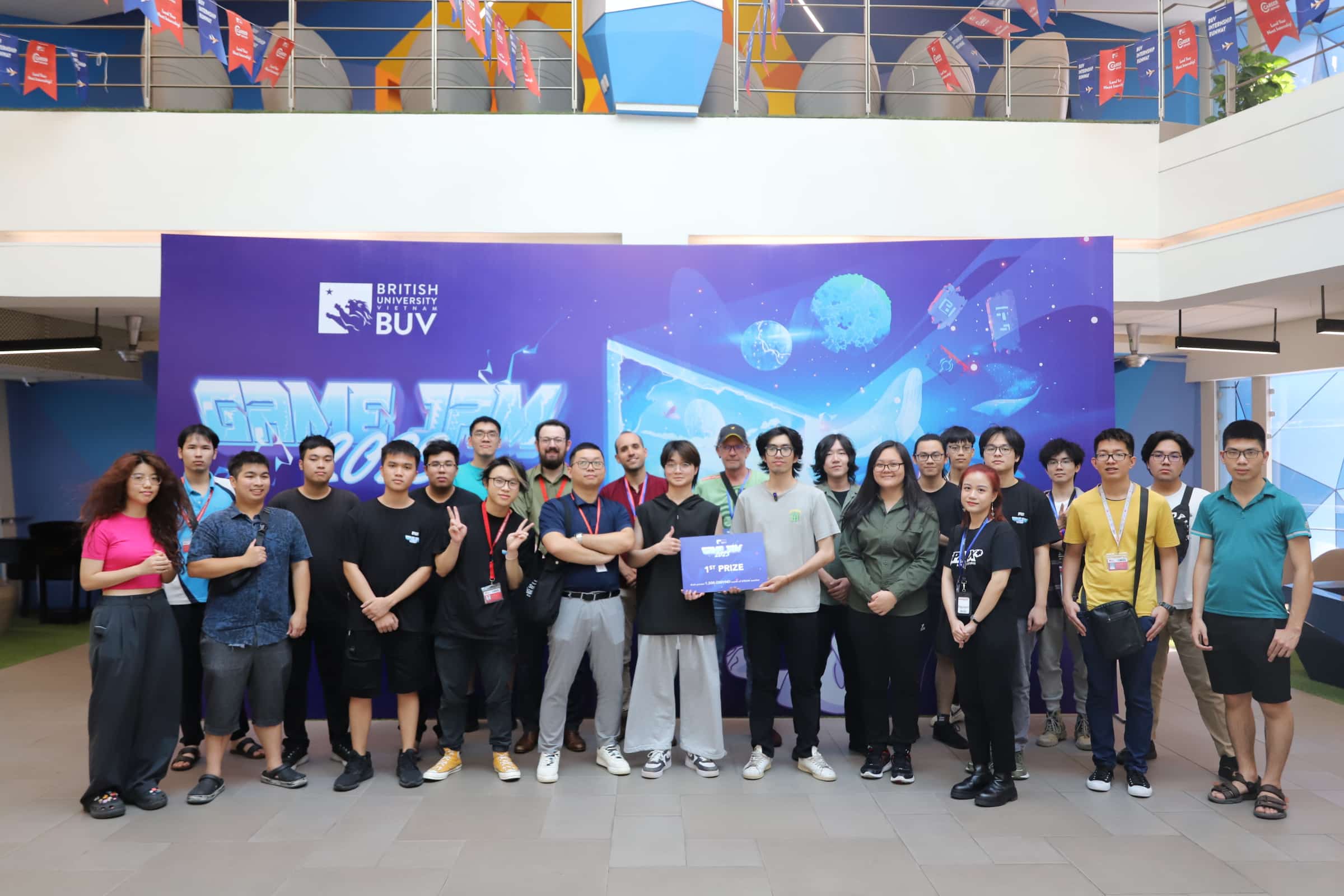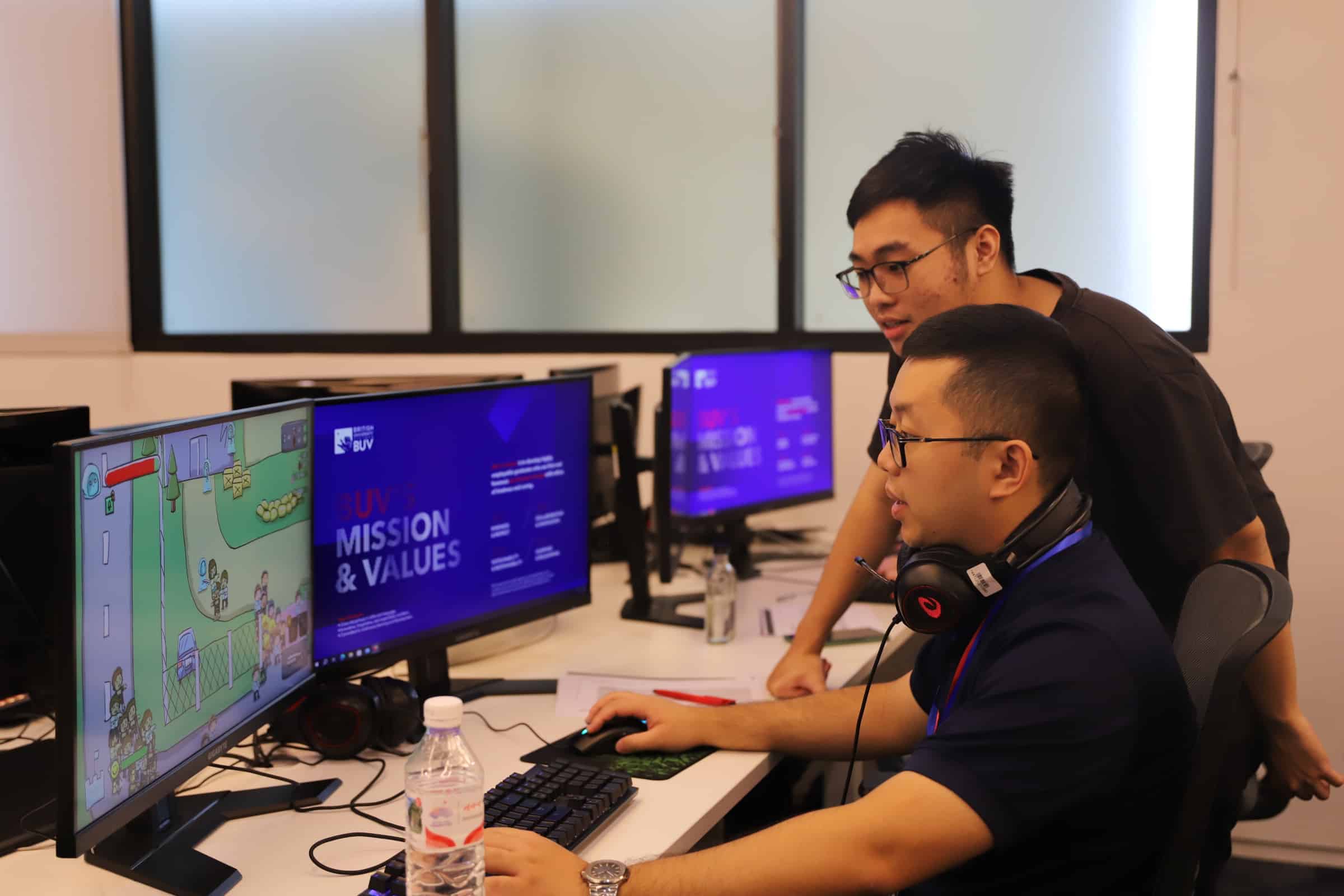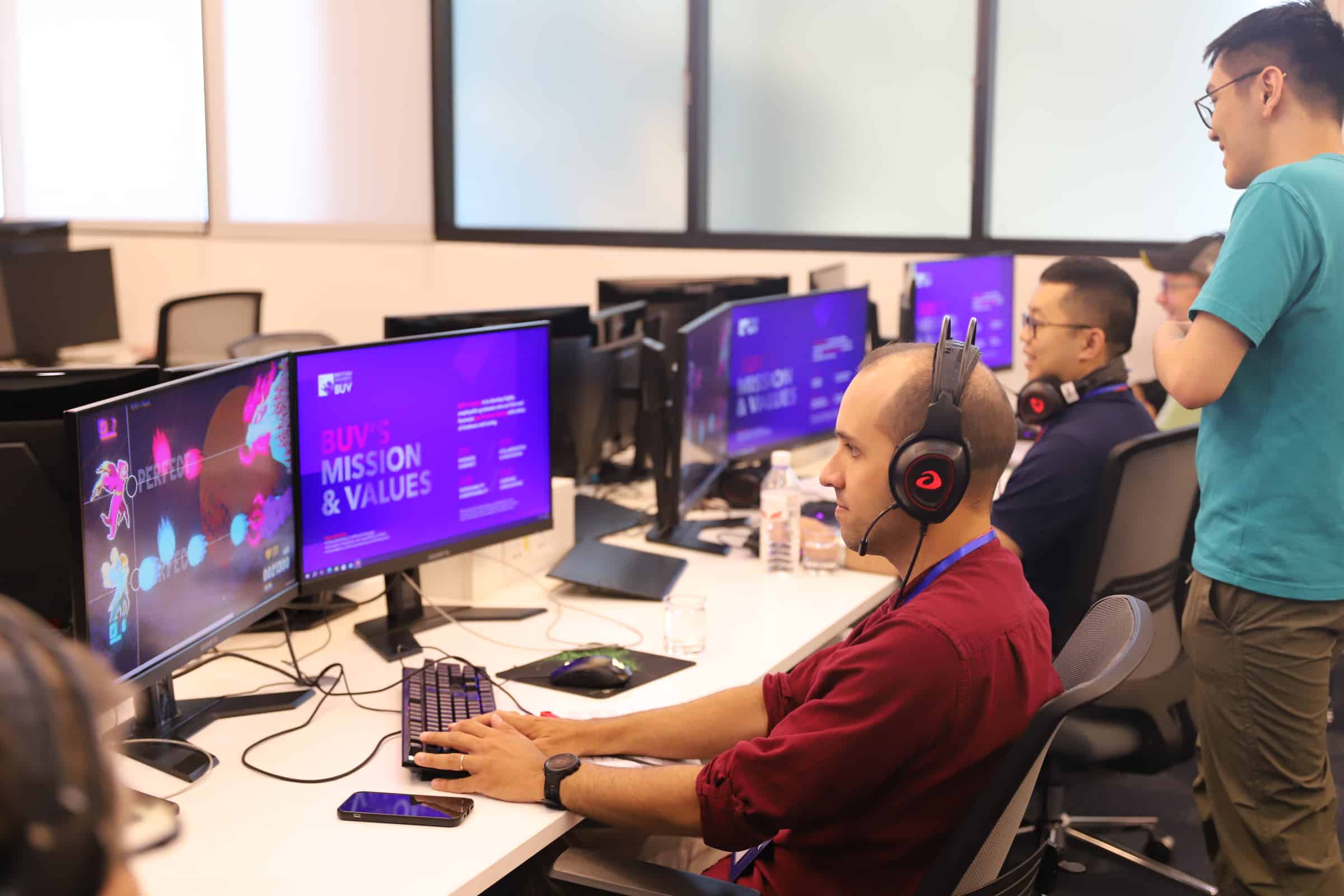 Z-Marketer  
Z Marketer is a pioneer Marketing contest initiated by BUV students. Z Marketer emphasised creativity and practicality for the young Marketers, aiming to create valuable Marketing and Commerce solutions to solve real-life case studies at a corporate level. The competition is held to create a platform for all university students to learn, explore, and showcase themselves in a practical and highly competitive environment.   
The Season 3 "Bounce Back", partnered with BOO and VINFAST, attracted 218 teams with a total of 739 university students from all regions in Vietnam, and received several sponsorships from well reputed multinational companies/domestic company such as COLORME, VINALINK, VOCO CENTER, PTE MAGIC HÀ NỘI, AURORA VIETNAM, MARKUS, EGGYOLK COFFEE, CỎ MỀM, ADVERTISING VIETNAM, BRANDS VIETNAM, and so on. 
Facebook: https://www.facebook.com/ZMarketerS4  
Email: zmarketer@st.buv.edu.vn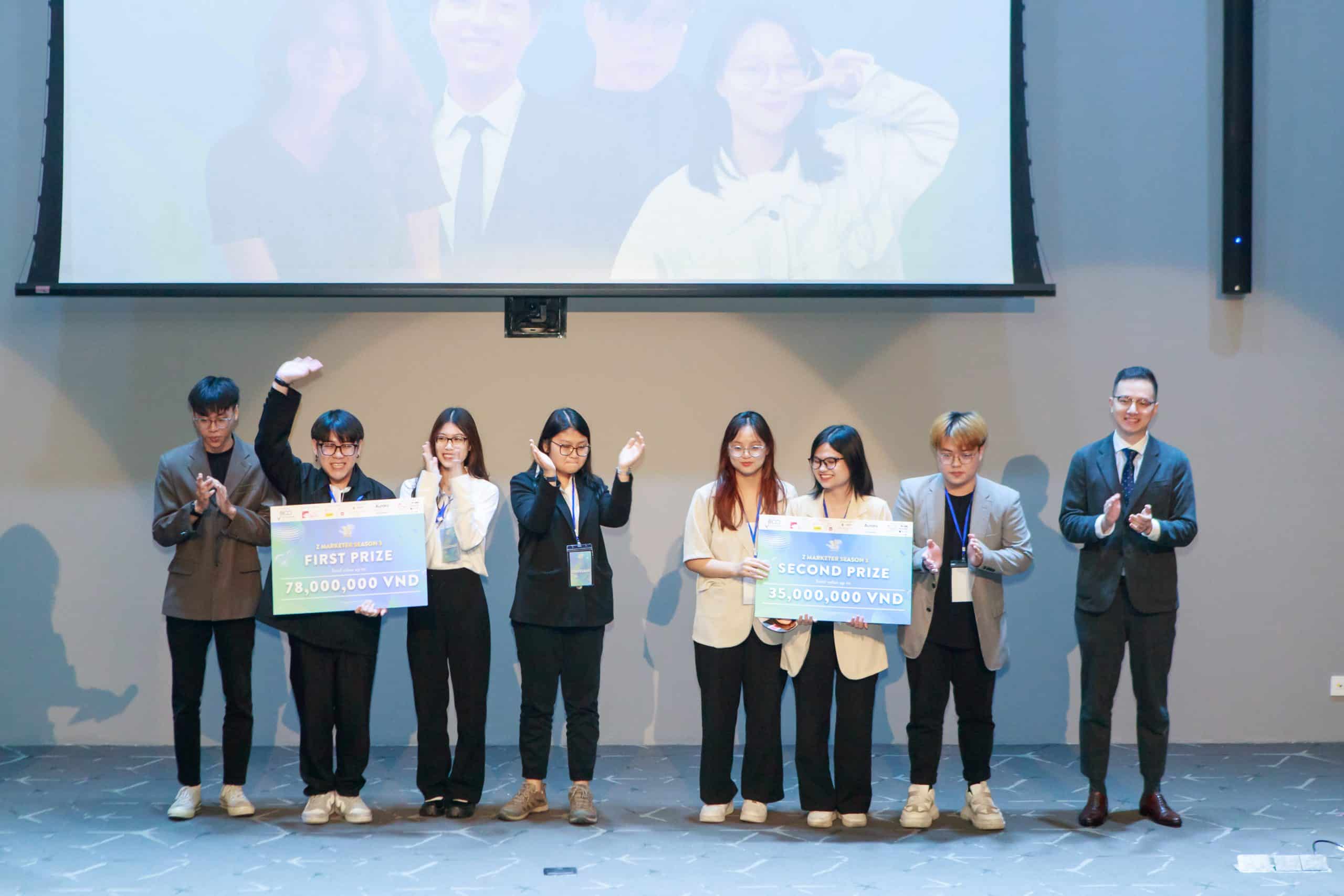 TEDxBUV
TEDxBUV is a student-led initiative aiming to foster community engagement and the exchange of ideas. It is a university event licensed by TED, upholding the mission to share ideas worth spreading. 
TEDxBUV is the first-ever TEDx university event in Hanoi. After 4 years, TEDxBUV have attracted over 1,500 attendees, with 70 original talks delivered by experts, artists, educators from diverse backgrounds, received remarkable attention on social media platforms and vocal support from leading KOLs such as Châu Bùi, Trang Chuối, Thủng Long Family. 
Website: https://tedxbuv.com/  
Facebook: https://www.facebook.com/tedxbuv  
Email: TedxBuv@st.buv.edu.vn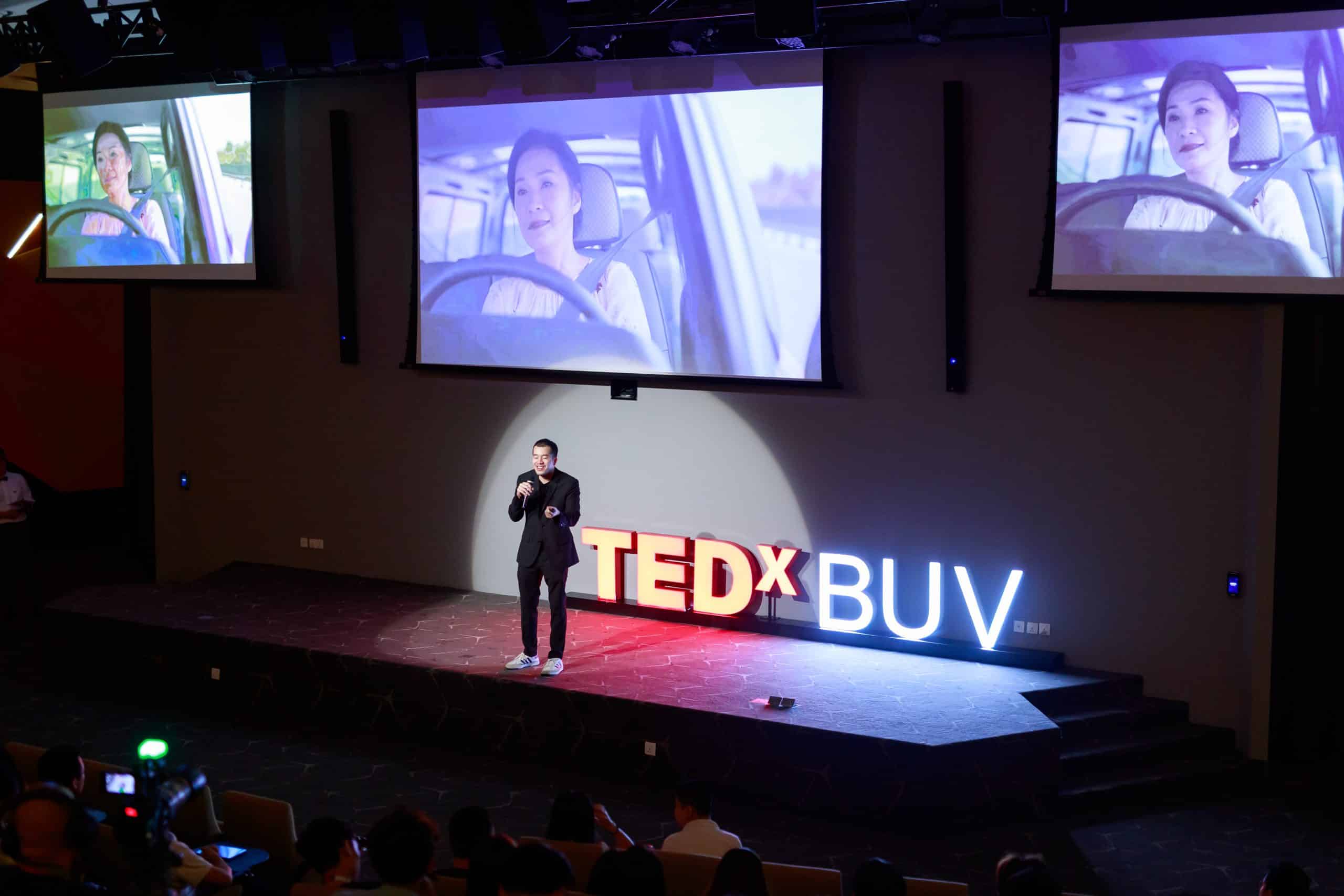 Somewhere in Time
Somewhere in Time is a musical project established by BUV students and music lovers across Vietnam, especially in Hanoi. With the mission of bringing a "Hear to Heal" experience, SWIT 2022 brought about an exciting musical journey to our special audience. 
Facebook: https://www.facebook.com/switconcert  
Email: buvswit@gmail.com