One-on-one Career Guidance
Our fully dedicated career counsellors or advisors are here to bring you a wide range of career-related information if you are seeking job vacancies or career professional guidance. Check out the options below and start finding your own way to increase your opportunities or being stand out in a competitive job market.
One-on-one career guidance by SE Career Counsellors and Advisors
Students can book an appointment with a Career Counsellor or a Career Advisor to seek guidance in terms of short-term and long-term career planning, career and self-exploration, job search and job application skills, such as CV and Cover Letter preparation, review and feedback, Interview skills, as well as any other concerns related to their career development. The guidance is offered in a diverse range of formats, including via email, in-person appointments, or online appointments, to meet diverse students' needs and learning styles.
Meet our counsellors

Schedule a meeting with us

Testimonials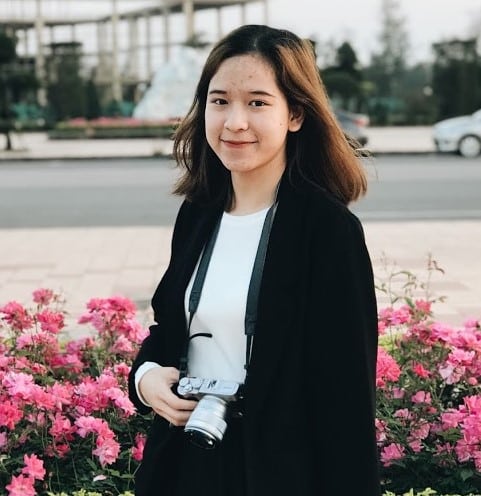 Nguyen Binh Mai Suong
Accounting & Finance Student
How to behave professionally in the workplace, ways to communicate effectively with your colleagues, seniors and employers, etc. SE Career team provides me with all of such useful information through alumni sharing and workshops featuring talented and experienced figures from BUV partners. These have made me more self-confident and less inferior being a first-year intern.
Personal career counselling with recruitment consulting experts
The Student Experience Department offers all Final Year – Final Semester students of BUV a unique service called Personal Career Counselling session with an experienced career consultant who is also a head-hunter. With a strong background in recruitment in big corporations across multiple industries and career mentoring experiences, the consultant helps students make the right decisions concerning their career related issues, such as career exploration, career choices, career development. The One-on-One Career Counselling session allows you to identify your personality, values and interests as well as to reflect on your knowledge, skills and abilities to map a career path that is alighted with your values. After the session, you will be able to assess your overall strengths and limitations and present your best-self in the labour market and with overall career development. 

Careers and Employability Activities
BUV students are constantly immersed in a variety of career workshops and seminars, skill training as well as different field trips to companies and organisations to get exposed to the real working environment. BUV is confident that our students are equipped with the highest quality international learning experience with a distinctive personal development programme that can suit everyone.  
Weekly careers and skill workshops
BUV Career Services Team always keep students updated on the most recent trends in the labour market in Vietnam and also the international market, as well as listening to BUV students' feedback. We want to make sure to deliver meaningful activities that can respond to the immediate and long-term careers and employability needs of students.  
The topics include but are not limited to:  
Analytical thinking and innovation

 

Active learning and learning strategies

 

Complex problem-solving

 

Critical thinking and analysis

 

Resilience, stress tolerance, and flexibility

 

Creativity, originality, and initiative

 

Leadership and social influence

 

Reasoning, problem-solving, and ideation

 

Emotional intelligence

 

Technology design and programming

 
(Top 10 Job Skills for 2025, in the World Economic Forum Future of Jobs report 2020) 
Field trips & Company visits
Field trips and company visits are designed based on the labour market's trends as well as academic requests. Students can seize opportunities to directly interact with professionals at their workplace and feel the working environment, and also those to reflect in-class theories to real life.
At BUV, you are encouraged to go out to see the world and learn by experiencing a genuine business working environment or discover the history and culture of lands you set foot on.  
Company visits BUV provided include but not limited to Hilton Hanoi Opera Hotel, JW Marriott Hotel Group (JW Marriott Hanoi, Sheraton Hanoi), InterContinental Hotel Group (InterContinental Hanoi Landmark72, InterContinental Hanoi Westlake), Ha Long Cruise Trip, FPTS Headquarters, Ernst and Young Vietnam, KPMG Vietnam, Shinhan Bank Branch, Admicro – VCCorp, Nielsen Hanoi, Nestle Factory Tour, Chula Fashion, Splendora Project and more.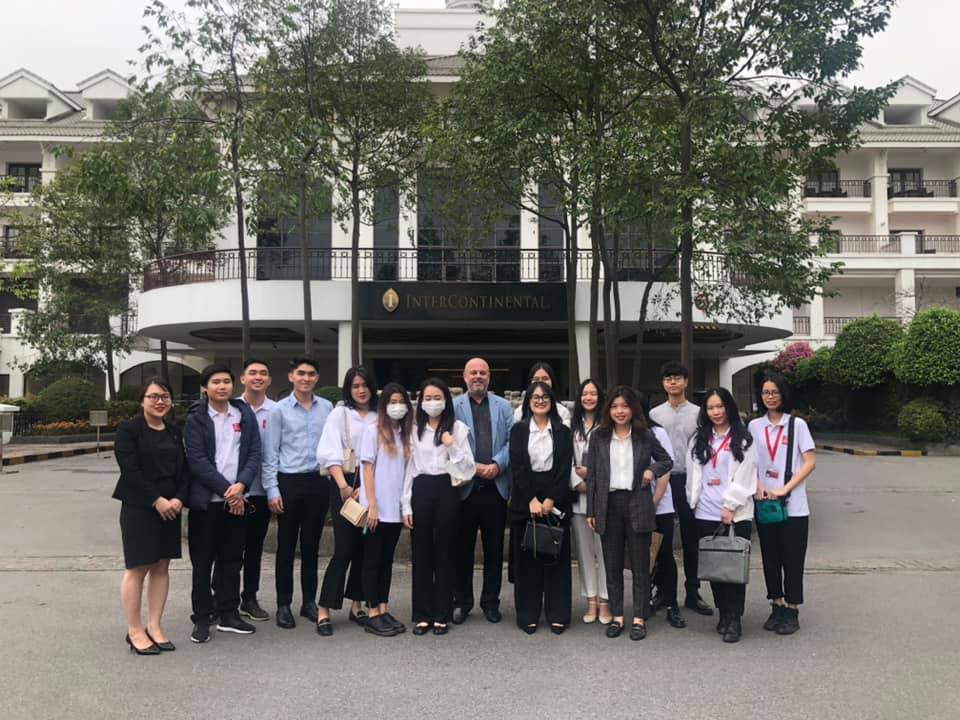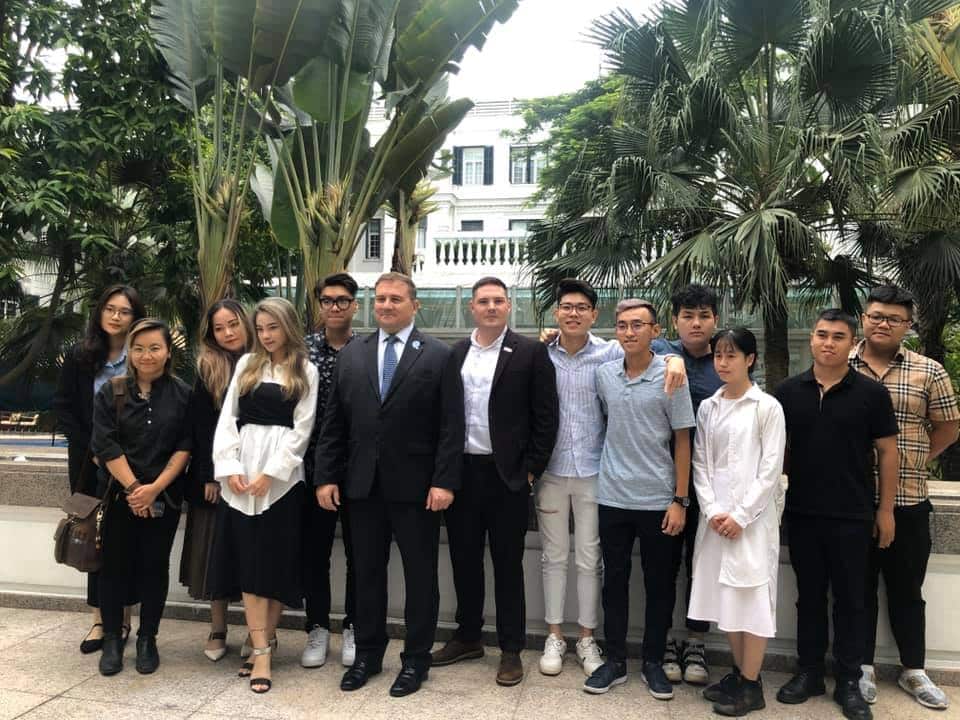 On-campus Career Fairs to provide you with a range of employers offering job opportunities such as internships, graduate work schemes, part-time work
BUV Online Career Fairs are annual events organised by BUV for students who want to find internships, jobs, and connections with employees. The events include a wide range of interesting career-oriented activities to equip students with useful information and skills, and offer them employment opportunities before their graduation. If you are ready to take the first step in your career path, find out more opportunities as well as tips for jobs HERE!
BUV Internship Runway: Get ready for your upcoming internship!
An internship-prep activities relay organised every semester to get you ready for your upcoming internships. We have industrial guest speakers, BUV alumni, and BUV students who have internship experiences joined us to deliver a variety of activities, including panel talks, information sharing sessions, drop-in workshops and 1:1 consulting table regarding CV, Cover Letter, Mock Interviews and Interview Tips, consultations on internship options, and any topics that can unlock any of your internship concerns.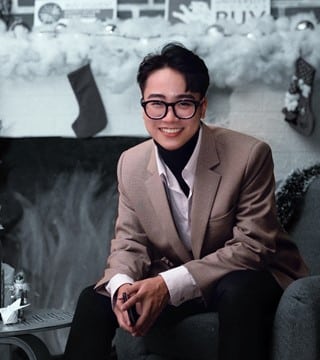 Do Duc Manh
1910 Marketing Management Cohort
Thanks to the support of the SE department at BUV, I've had my very first internship at Vietnam Grand Prix LLC. as a Venue Service Intern. This experience grants me a chance to apply what I've learned at university in the practical context and understand opportunities as well as challenges in working in a huge business entity like VinGroup. Besides, this chance allows me to acknowledge whether my major is a good fit for me, which helps me to develop suitable strategies to get ready for the future working environment. In a nutshell, I suppose that working at Vietnam Grand Prix LLC. to prepare for Formula 1 Race in Vietnam is a once-in-the-lifetime opportunity to understand me better and get exposed to the real working environment to better prepare for my future.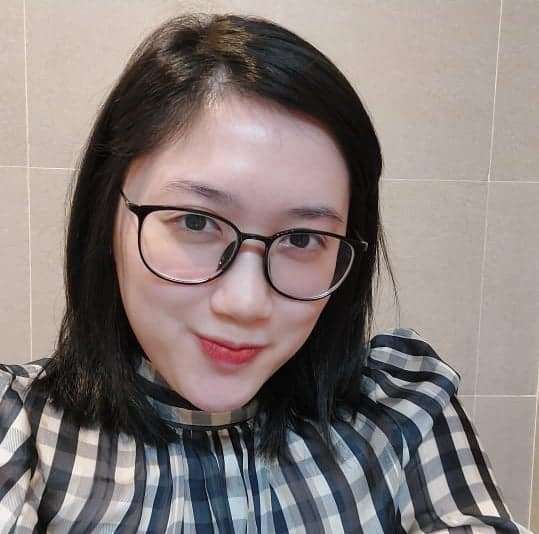 Vuong Phuong Thanh
1810 Accounting and Finance Cohort
The field trip to the Nestle Factory Tour was amazing. I was not only shown how to make a carton of Milo Milk pack from the raw materials to the final product but also learned about the factory's possible solutions for risk management in the manufacturing process. What excited me most was the passion of those who are currently working at the factory when they talked about their jobs. Deep inside my mind, I wish that after graduation I could find a job that makes me happy every day as Nestle people did.

Career Exploration Tool
To support students from an initial step of your self-awareness, BUV Student Experience Team, coordinating with Song An Social Enterprise, has introduced an online career assessment, Indigo Insights Assessment, which is designed to help young people, BUV students, fresh grads and alumni, understand your interests, abilities, personality, as well as values from which they can take charge of their lives and have a suitable career development orientation.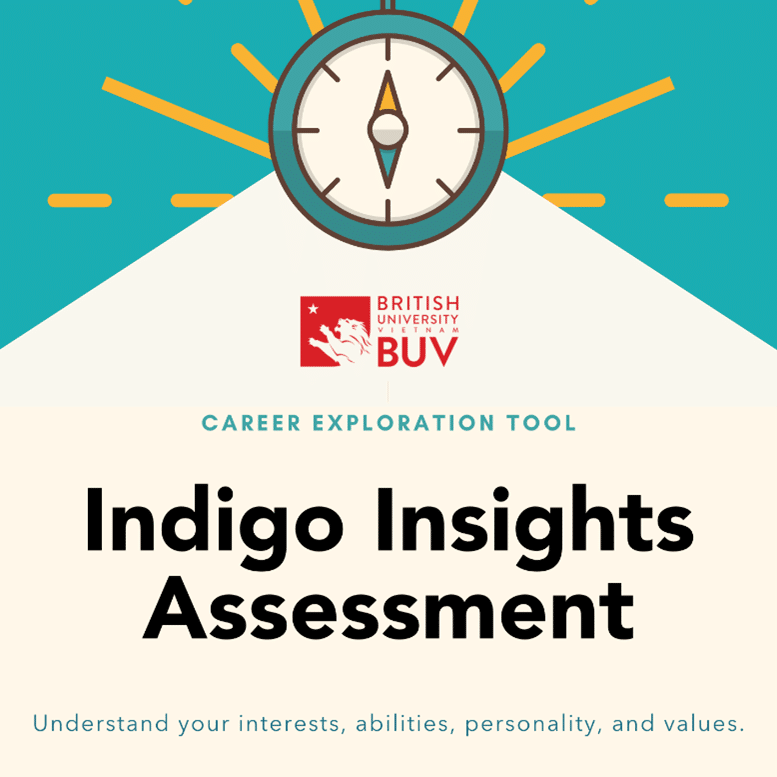 Call for Corporate Partnership
GUEST LECTURES/ CAREER SEMINARS BY CORPORATE EXECUTIVES
Career seminars, speaker series, skill workshops, mentoring programmes and classroom guest lecturing.

 
Information on your organisation, expertise and industrial knowledge sharing, discussion on career options within your industry or organisations in classes or on speaker panels.

 
COMPANY VISITS
The Programme is designed to give BUV students a connection to the business community and a unique resource for discussing issues related to their career interests, business culture, and working environments.

 

A variety of learning experiences provided by host companies and organisations.

 
SPONSORSHIP
Charity projects, competitions, seminars and talk's series, etc.

 

In-Kind Goods and Services Sponsorship, these may include technology, software, equipment, services and expertise, student discounts, gifts, handbooks, etc.

 
TAILORED PROGRAMMES 
Should your company have any ideas and programmes that could be mutually beneficial, we would like to hear and discuss further with you. We would not miss any chances to bring our students to be closer to the real world of business and the world of work.

 

Contact us!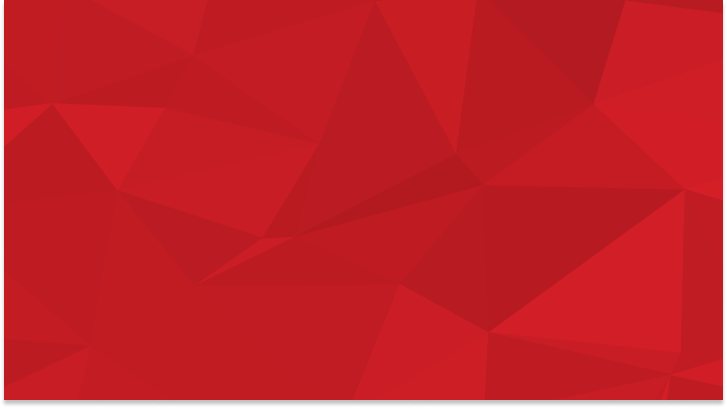 Meet our counsellors
The team is now led by My Vu – a certified Career Development Practitioner and holds an MA in Career Development and Management, with the services and support to students delivered by Linh Tran – Careers Services and Industrial Relations and Linh Nguyen – Careers Services Executive.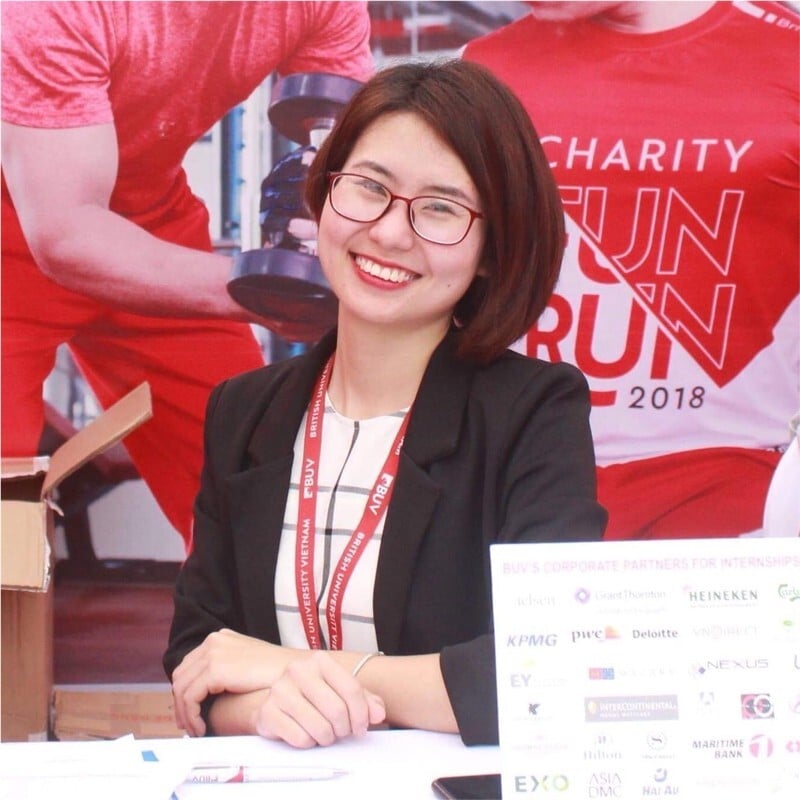 My Vu
Team Leader, Career Services and Alumni Relations
My is in charge of supervising and maintaining the excellent operations of all activities related to career counselling services, work experience, career activities, industrial partnership and alumni relations activities to ensure the best experience and outcome relating to employability and career development and enhancement for students and alumni. She is also responsible to ensure an excellent customer service delivery from the team to our students, alumni and partners at British University Vietnam.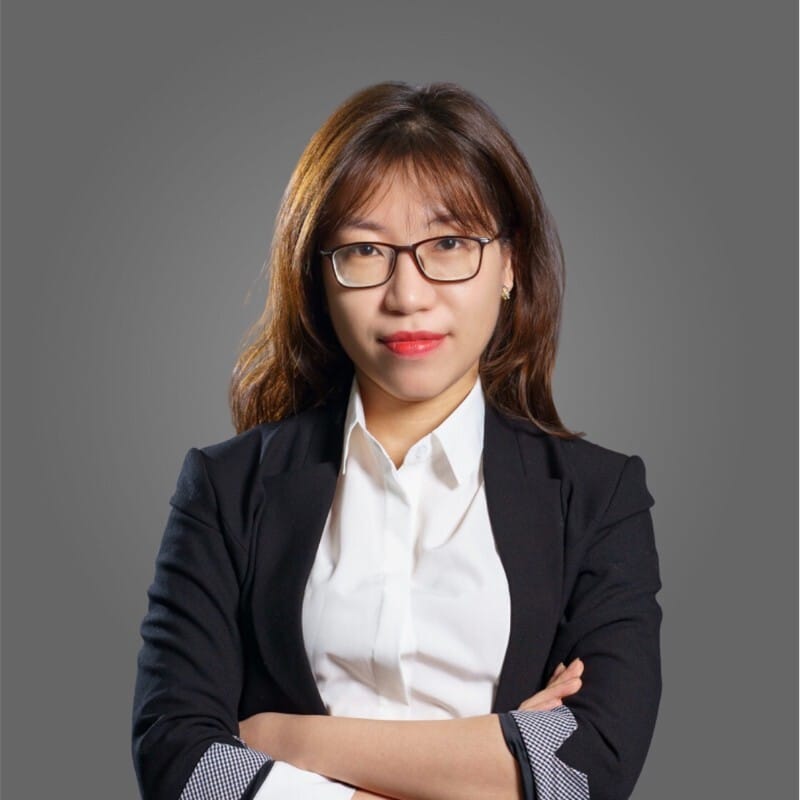 Linh Tran
Career Support and Industrial Relations Executive
Linh Tran is responsible for career support and advice, internship and job placements for students, identifying, developing, and maintaining relationships with employers and industrial stakeholders.  
Linh will support the department to obtain employment and experiential opportunities in business and different industries for students and alumni in all curricula, expand and maintain partnership with a wide range of industry partners and employers and prepare students to be ready for their internship and employment.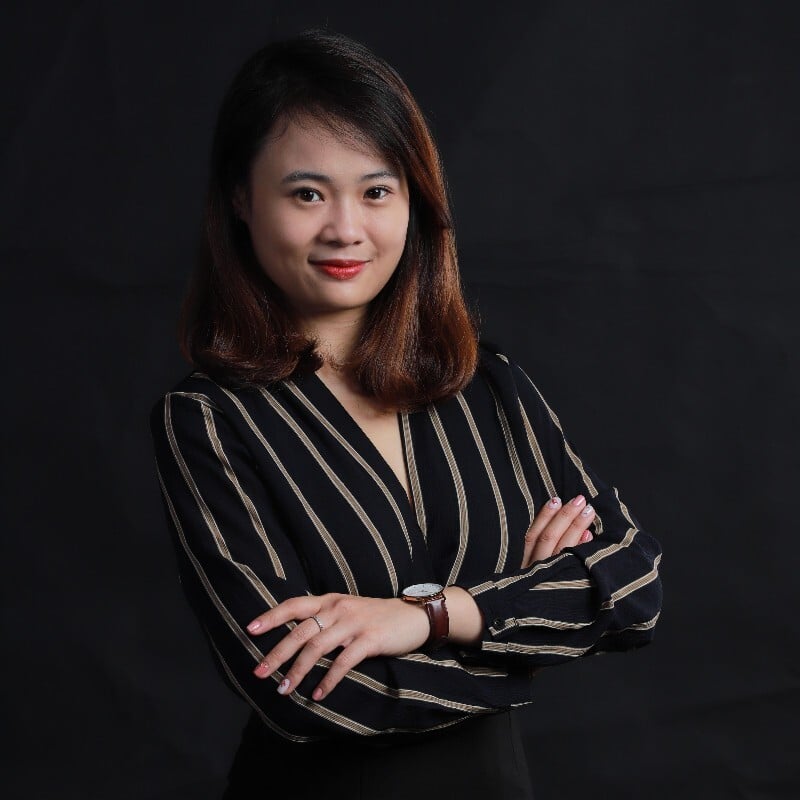 Linh Nguyen
Career Services Executive
Linh Nguyen is in charge of career counselling services and career activities and events to ensure the smooth and efficient operations of the students' experience relating to Career development and employability skills. She will schedule and support students with 1:1 counselling to make sure students are well prepared in CV writing and applications, mock interviews and necessary assessment round during an employment period. Linh will also support to organise necessary workshops and skill enhancement programme to equip students with the employability skills and prepare them for a world of work in 4.0 era.