Career Services at BUV
BUV Career Services & Industry Relations Team, consisting of dedicated, experienced, and professional career practitioners with expertise ranging from education, psychology, talent acquisition to industry relations, are here to accompany and empower BUV students and alumni on their self and career exploration journey by offering students a comprehensive package of career education, information, advice, and guidance from Year 1.
The service package to students, graduates, and employers includes personal career services, internship support, careers & employability activities, career exploration tools and materials, and the strong industry-university collaborations.
Meet our counsellors

Schedule a meeting with us

Testimonials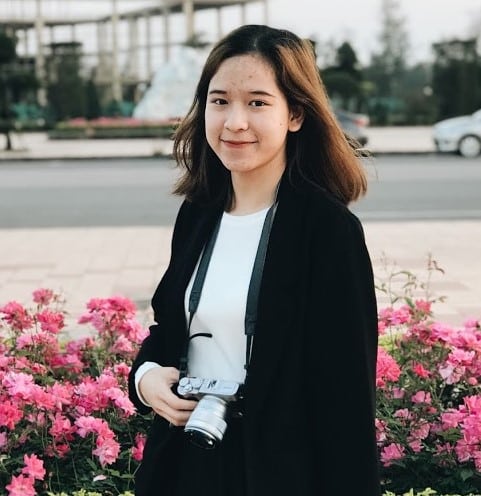 Nguyen Binh Mai Suong
Accounting & Finance Student
How to behave professionally in the workplace, ways to communicate effectively with your colleagues, seniors and employers, etc. SE Career team provides me with all of such useful information through alumni sharing and workshops featuring talented and experienced figures from BUV partners. These have made me more self-confident and less inferior being a first-year intern.
PERSONAL CAREER SERVICES
BUV's career consultants provide personalised career guidance to students based on their unique needs. Students can come to us to seek guidance in terms of
Career and self-exploration
Short-term and long-term career planning
Job search and job application skills, such as CV and Cover Letter preparation, interview skills
Establish professional networks, develop personal branding, LinkedIn profile
Debrief career test's reports
And any other concerns related to career development.
Especially, BUV collaborate with recruitment consultants with 5-20 years' experience in talent acquisition who have supported several candidates successfully in finding their suitable career options to deliver exclusive personal consultation appointments for Final Year students.
The guidance is offered in a diverse range of formats, such as via email, on phone, in-person and online appointments to meet diverse students' needs and learning styles. The appointment duration varies from 20 to 90 minutes with high confidentiality between the student and the University.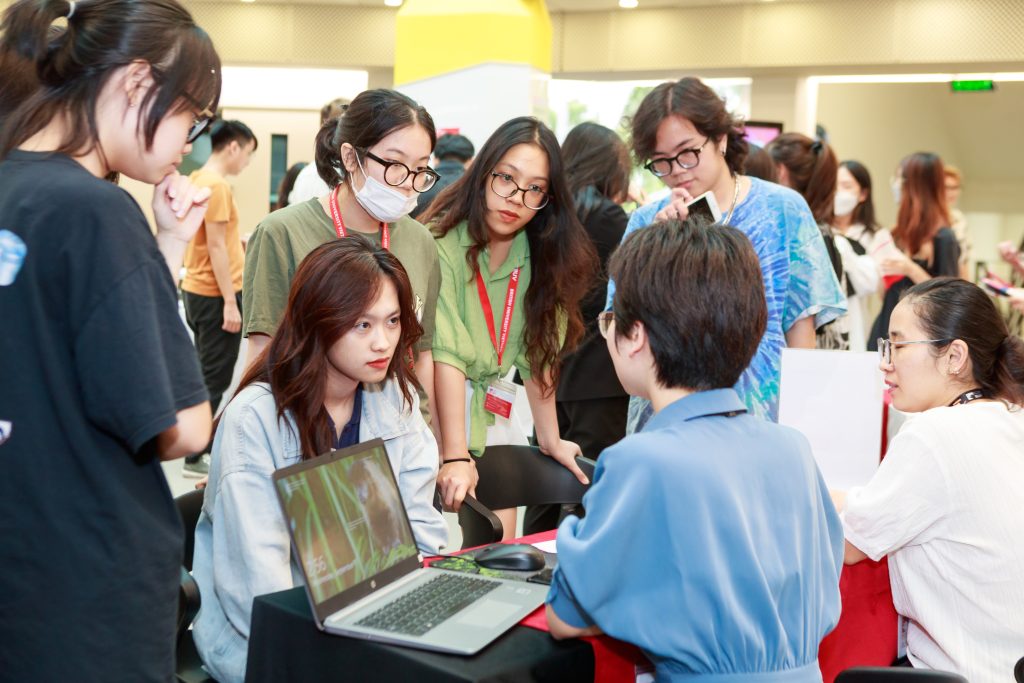 Careers and Employability Activities
To assist students in making informed decisions about their career choices, BUV Career Services team designs and organizes a variety of career activities catered to students' needs. These activities include Career Fair, BUV Internship Runway series, career talks, skill workshops, fieldtrips and specialized training series, fostering career development for BUV students.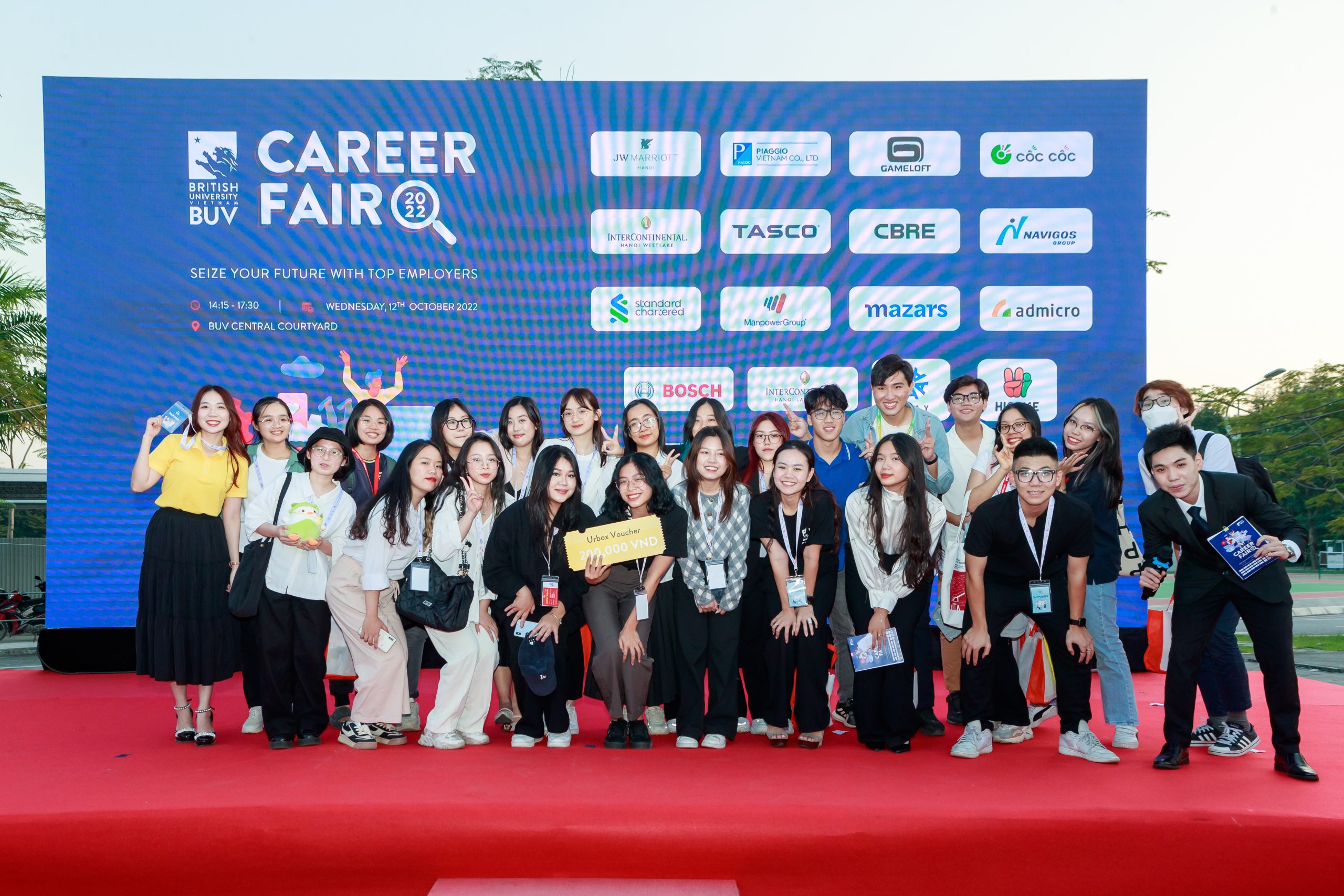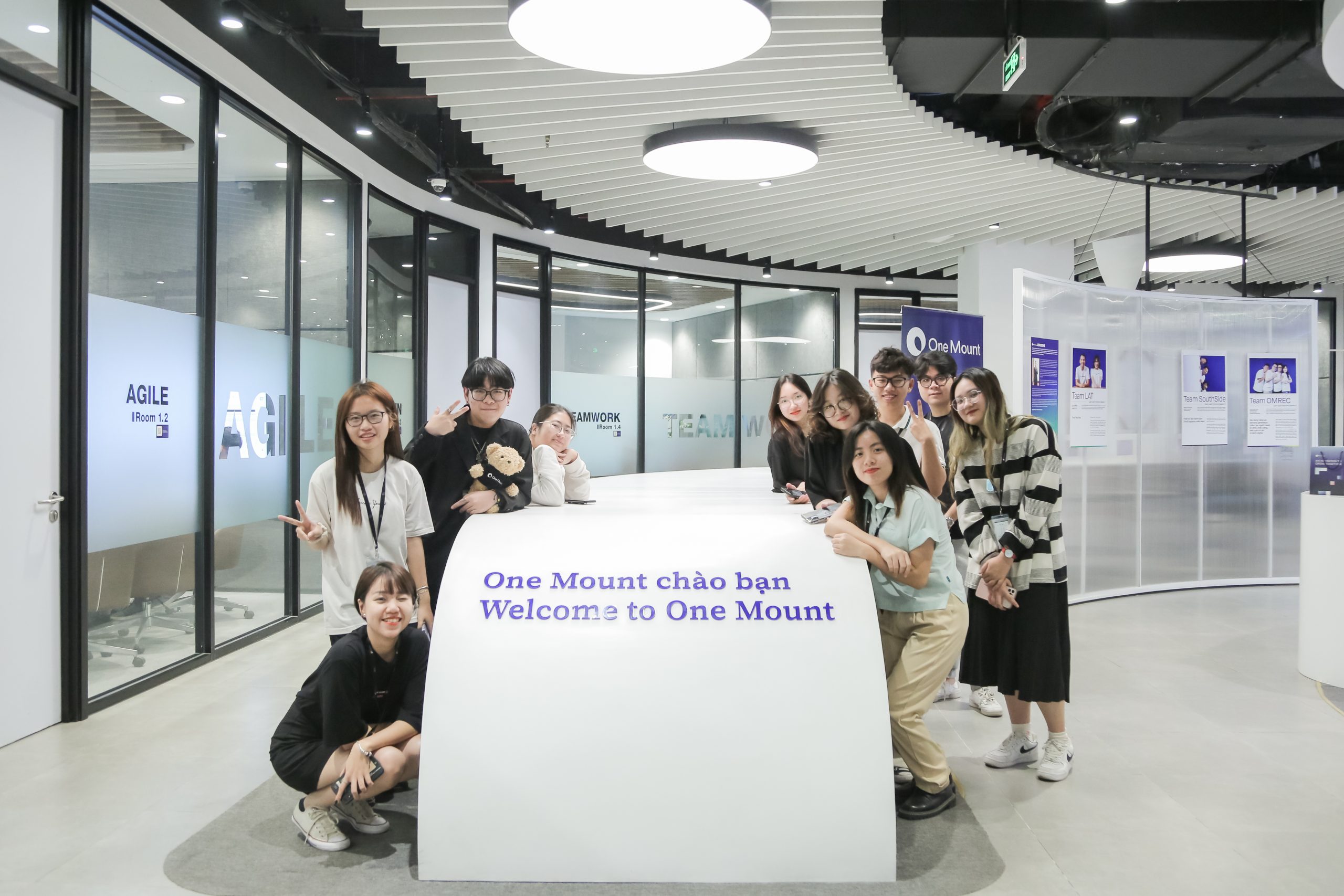 CAREER TALKS AND SKILL WORKSHOPS
To keep students updated on the most recent trends and opportunities in the labour market, career talks on various industries and skills workshops are organized on a weekly basis, tailoring to specific majors to provide value to all students.
Within career talks, BUV students will have the opportunity to discover market insights and network with industry experts as they share on the possible career paths, career advice and insider tips.
Besides acquiring industry insights from career talks, BUV students are provided with skills workshops to enhance their professional development and career readiness. The topics of skills workshops range expansively from CV writing skills, interview skills, networking skills, leadership skills, etc.
Besides one-off career talks and skills workshops, the tailored event series are designed to best fit with the needs of specific student groups. These tailored event series include:
Professional Success Week – a series for second-year students and upper to equip students with career readiness skills such as communication, networking, and event management skills.
Graduate Employability Week – a series for final-year students to provide the latest labour market updates and skills that would assist students during the transition from university to the world of work.
FIELD TRIPS & COMPANY VISITS
In order for BUV students to get exposure to the real working environment and directly interact with professionals at their workplace, fieldtrips and company visits are designed and conducted. In these fieldtrips and company visits, students have the chance to witness firsthand how businesses operate on a daily basis, giving students a practical understanding of the real working environment.
BUV CAREER FAIR: SEIZE YOUR FUTURE WITH TOP EMPLOYERS
BUV Career Fair is a flagship event organized by BUV Career Services team, offering BUV students a distinct opportunity to network with 20+ employers from various industries.  
BUV Career Fair includes extensive career-oriented activities, such as reviewing job application, mock and real interviews, career talks, skill workshops, and networking with employers with games and interactive activities at the Fair area. These activities aim at maximizing students' opportunities to acquire job positions and establishing professional relationships with employers. 
BUV INTERNSHIP RUNWAY: LAND YOUR NEXT INTERNSHIP
BUV Internship Runway is a semesterly series of careers and employability activities organized at the end of the semester with the aim of assisting students in their internship application.  
This series will seek to provide full support to students during every stage of the internship application and getting on-board process, from crafting the CV, preparing for the interview to getting ready for the first day of work.  
BUV Internship Runway series include a wide range of activities, including workshops on CV, finding internship opportunities and interview skills; drop-in consultation and Internship Recruitment Days to interview directly and secure internship positions with employers.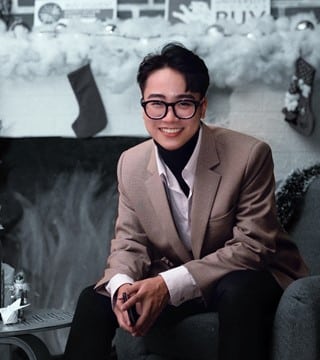 Do Duc Manh
1910 Marketing Management Cohort
Thanks to the support of the SE department at BUV, I've had my very first internship at Vietnam Grand Prix LLC. as a Venue Service Intern. This experience grants me a chance to apply what I've learned at university in the practical context and understand opportunities as well as challenges in working in a huge business entity like VinGroup. Besides, this chance allows me to acknowledge whether my major is a good fit for me, which helps me to develop suitable strategies to get ready for the future working environment. In a nutshell, I suppose that working at Vietnam Grand Prix LLC. to prepare for Formula 1 Race in Vietnam is a once-in-the-lifetime opportunity to understand me better and get exposed to the real working environment to better prepare for my future.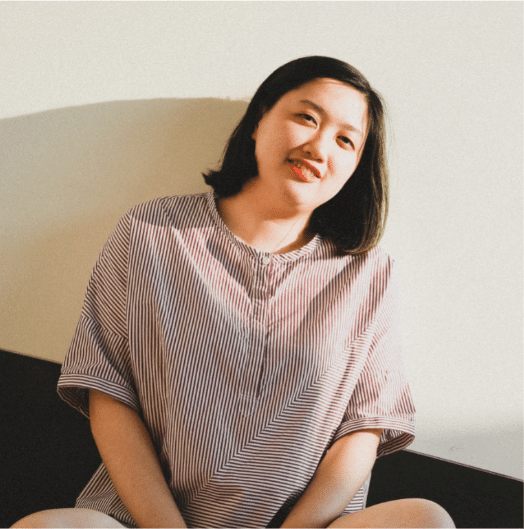 Vuong Phuong Thanh
1810 Accounting and Finance Cohort
The field trip to the Nestle Factory Tour was amazing. I was not only shown how to make a carton of Milo Milk pack from the raw materials to the final product but also learned about the factory's possible solutions for risk management in the manufacturing process. What excited me most was the passion of those who are currently working at the factory when they talked about their jobs. Deep inside my mind, I wish that after graduation I could find a job that makes me happy every day as Nestle people did.

Career Exploration Tool & Useful Materials
Besides of referring and guiding students using the reliable resources and suitable tools, such as Vocational Personality Holland Code, Knowdell Motivated Skills CardSort, and DISC, the University is working closely with the pioneer in career guidance in Vietnam, Song An Social Enterprise (Hướng nghiệp Sông An), to offer BUV students and young graduates the science-based Indigo Insights Assessment.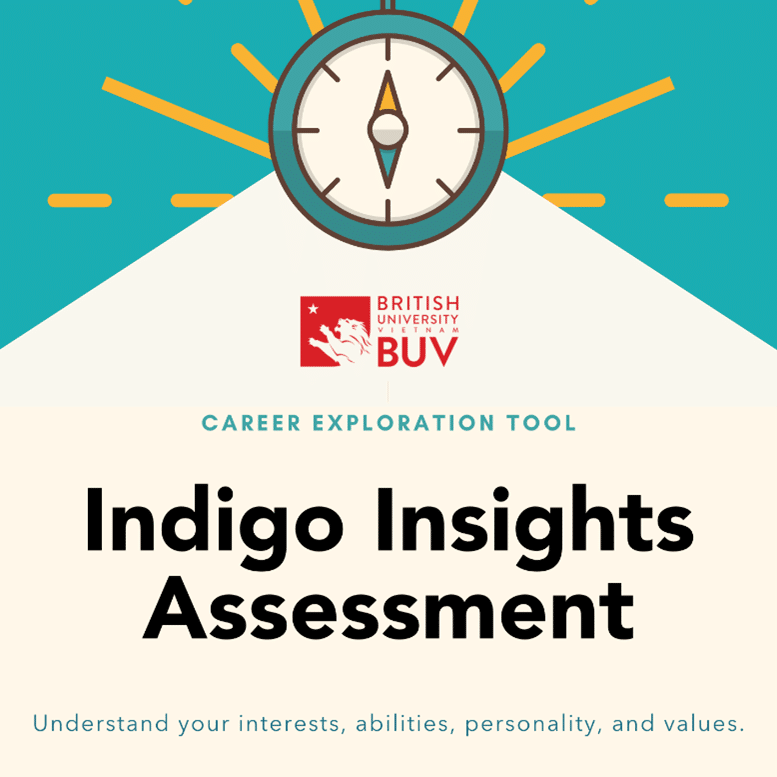 Call for Corporate Partnership
BUV Career Services & Industry Relations Team always seek potential collaborations with companies and organisations to strive for mutual benefits and ultimately minimise the new labour force's skills mismatch gap. By being BUV's industry partners, employers could access BUV's talent pool of thousands of students and graduates from a wide range of programmes, to shorten the selection time and increase affiliation opportunities. The partnership will also maximise your employer profile and enhance students' and graduates' awareness of your employer branding. The forms of partnership can be one or some of the following activities which are being conducted by BUV:
 Internship Collaboration
Opportunities for students to get hands-on experiences in real-world business cases.
Provide great human resources for employers with fresh ideas, technology agility, enthusiasm, intelligence & motivation from young generations.
Access to top talented students to shorten the recruitment process.
A cost-effective way to recruit new talents and add value to your business.
Online & On-campus Guest Lecturers and Careers & Employability Activities with Industry Professionals and Experts
Enhance your employer presence and brand on campus by showcasing your expertise and industry knowledge,  discussions on career options, and career progression within your industry or organisations in BUV's state-of-the-art facilities (modern & flexible Classrooms, Multipurpose Halls, Theatre Pods).
The activities include but are not limited to the following suggestions: Career talks, seminars, information sessions, skill workshops, mentoring programmes and classroom guest lecturing.
Company Visits and Field Trips
The visits and trips are designed to connect BUV students with professionals and experts in real working environment contexts.
Each trip is a unique resource for students and partners to discuss ideas related to expertise-related topics, the business culture, the working environments and the student's career interests.
It is an excellent opportunity for partners to showcase your unique workplace, and facilities, and attract future talents to join the organization.
A trip or visit can include various interactive learning-working activities co-hosted by the partners and BUV.
Sponsorship
Charity projects, competitions, seminars talk series, etc.
In-Kind Goods and Services Sponsorship may include technology, software, equipment, services and expertise, student discounts, gifts, handbooks, etc.
Tailored-made Programmes
We thrive on opportunities and welcome new suggestions to get our students ready for the real world of business. Should your company have any idea and programme that could be mutually beneficial, we would love to hear and discuss further with you.

Contact us!

Meet our counsellors
The team is now led by Ms Vu Tra My (My Vu), an experienced Career Development Practitioner with over 10 years' experience with a strong desire to deliver meaningful career guidance for university students. She holds Qualifications in Career Development (QCD) Level 7 awarded by the UK nation-wide Career Development Institute, a Master's Degree in Career Development & Management, and Asia Pacific Career Development Association Lifetime Membership.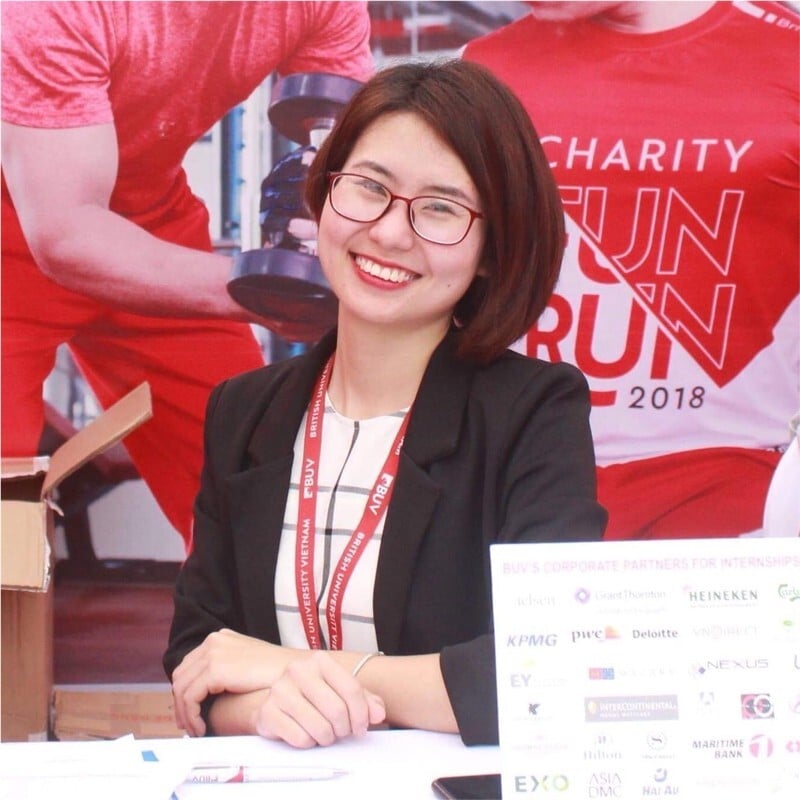 Ms. Vu Tra My (My Vu)
Associate Manager, Career Services and Industry Relations
My is in charge of supervising and maintaining the excellent operations of all activities related to career counselling services, work experience, career activities, industrial partnership and alumni relations activities to ensure the best experience and outcome relating to employability and career development and enhancement for students and alumni. She is also responsible to ensure an excellent customer service delivery from the team to our students, alumni and partners at British University Vietnam.