 BUV Daily
BUV takes part in "UK Education and Technology" Roadshow in Ho Chi Minh City
Apr 29, 2021

05:12:04
On 26 April 2021, Prof. Dr. Ray Gordon, Vice-Chancellor of British University Vietnam took part in the 'UK Education and Technology' Roadshow in HCMC, representing the international university and sharing about learning opportunities and experiences in the world-leading British education in Vietnam.
The 'UK Education and Techonology' Roadshow was organised by the British Embassy in Vietnam, the UK Consulate General in HCMC alongside sponsoring partners: NashTech Vietnam, Universities Wales and British University Vietnam (BUV). The event welcomed Mr. Sam Wood – Deputy British Consul General in HCMC and Ms. Mai Thu Ha – Manager of the Chevening Scholarship Programme, speaker Nguyen Thi Phuong Nghi – MPhil at the University of Cambridge, speaker Ton Nu Tuong Vy – Co-founder of and Lecturer at Friends English Center, MC Nguyen Lam Thao Tam – the well-known Vietnamese actress with an IELTS score of 8.5.
Following events in 3 big cities: Hanoi, Hai Phong and Da Nang, the double-decker roadshow has visited student communities from universities in HCMC including: University of Greenwich (Vietnam), University of Science, National University HCMC, Hong Bang International University (HIU), and HCMC University of Economics and Finance (UEF).
Students had the opportunity to meet and learn from the Deputy Consul General, representatives from international universities, HR specialists and alumni who won the prestigious Chevening scholarship. They learned more about studying opportunities and experiencing a world-leading education system in Vietnam and the UK, essential skills to succeed in future careers, information about studying abroad in the UK and how to choose a university in accordance with their abilities and preferences.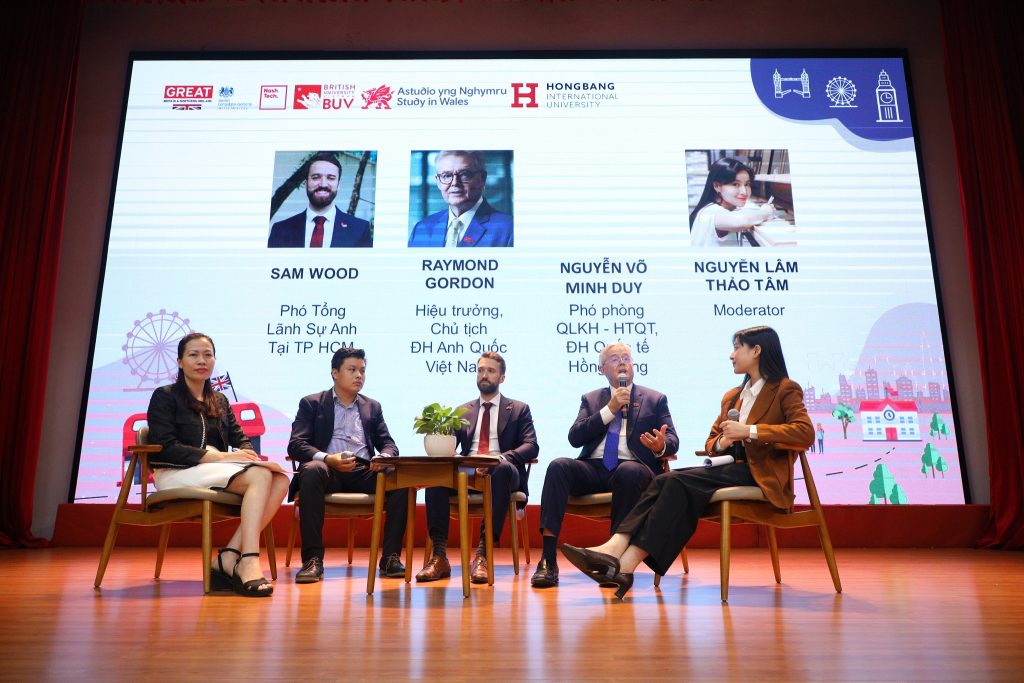 As the first and only international university in Vietnam to award British degrees by the renowned Staffordshire University and University of London, BUV has joined the British Consulate General in Vietnam in their journey of providing opportunities in British educational programmes.
Prof. Dr. Raymond Gordon, Vice-Chancellor of British University Vietnam, shared at the event: "The education systems of Vietnam and the UK have many points in common, including the focus on establishing soft skills, globalisation, and the development of creative competencies and mindset. Students can build and improve personal values to become global citizens, being adaptive to any job and any situation, anywhere." In his talk with Hong Bang International University, Prof. Dr. Ray Gordon also said that one of the most profitable and growing industries in the world is creative games design, and BUV is currently one of the few universities in Vietnam to offer a degree in Computer Games Design and Programming. BUV students are provided not only industry knowledge and mindset on games programming, but also opportunities to practice in modern and innovative classrooms.
Mr. Sam Wood, Deputy British Consul General in Vietnam, said during the roadshow: "In a time where COVID-19 is affecting lives in many countries, that Vietnamese students are continuing their studies as usual is a fortunate thing, for this is a luxury that many in the world can't afford due to the disrupting pandemic. The biggest lesson that we learned from the past year is the power of unity on a global scale, proven by the production of effective vaccines. As such, it is my pleasure to work for the British government as ours and that of Vietnam are partnering up in many areas."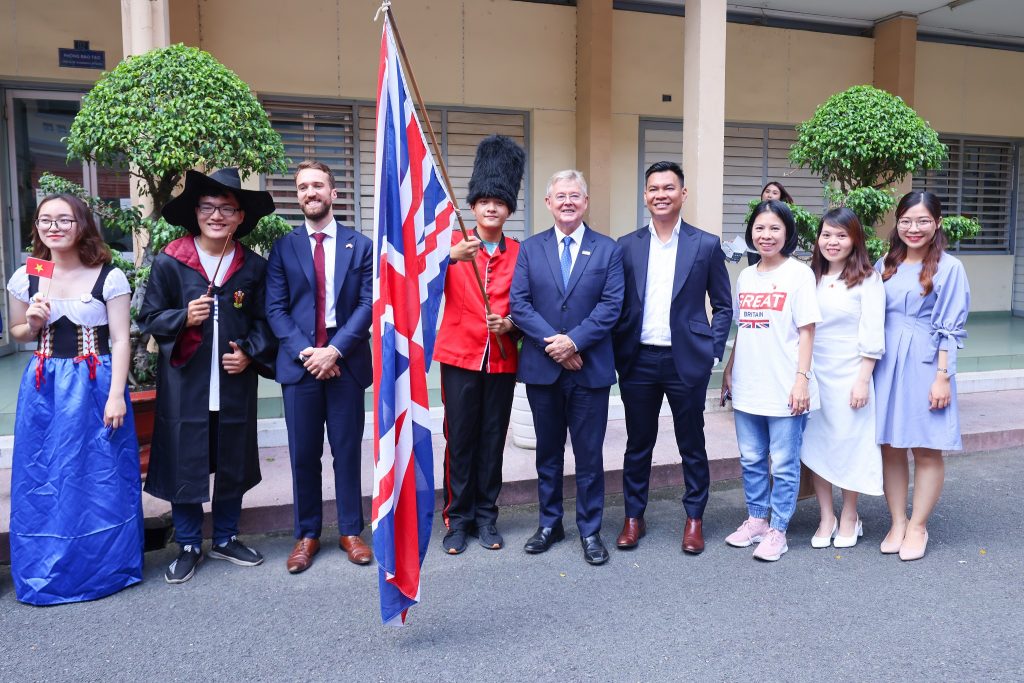 The 'UK Education and Technology' Roadshow is one of the collaborations between BUV and the British Consulate General in Vietnam with the aim of providing students in Vietnam the opportunities to access British education – one of the best globally.

Read more