 BUV Daily
BUV signed a memorandum of agreement with the university of Bristol, opening up further Post-graduate progression opportunities for BUV Students
Dec 06, 2022

09:22:08
On October 31st, British University Vietnam (BUV) officially signed off a memorandum of agreement (MOA) with the University of Bristol (UK), with leaders of both institutions participating. This is a step towards the shared development of a long-term partnership between these two organizations, since the first signing of the cooperative MOU in June 2022. The newly initiated agreement will allow graduates from certain programmes from BUV to progress to Master's programmes at the University of Bristol, opening up new avenues for professional development upon completion of a Bachelor's degree.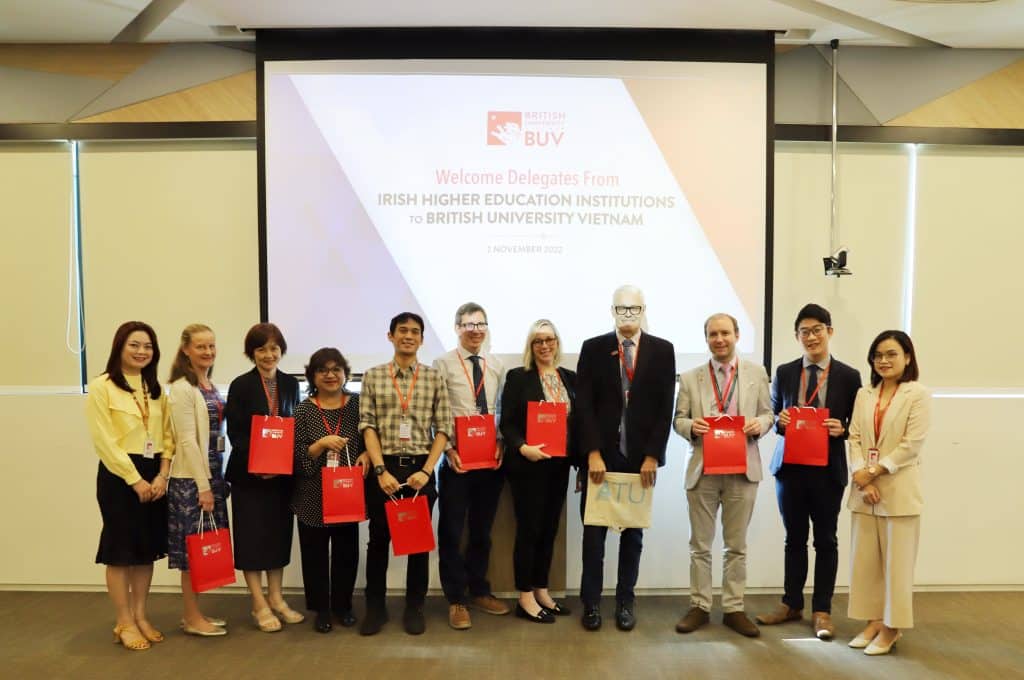 Specifically, upon graduation, BUV students from certain programmes may progress to continue their studying for a Master's degree at The University of Bristol, including ones concentrating on Marketing, Business, Economics, Finance and Human Resource Management. Furthermore, BUV students can as well apply for scholarships and fee reductions for their studying at Bristol, while receiving support from staff on both sides for a smooth transgression process.
This MOA accounts for a part of the long-term cooperation between British University Vietnam and the University of Bristol. Ever since our first MOU in academic exchange and research cooperation back in June 2022, during the UK – Vietnam Education Collaboration Forum in London, both institutions have aimed to move further into developing strategic partnership relations with BUV in various areas, to achieve greater benefits and opportunities for their students. At the moment, the University of Bristol is among the top 10 universities in the UK overall and top 5 in terms of research, while reaching 61st in the QS World University Ranking 2023.
With internationality being one of our key focuses of operation in upcoming years, our efforts are being put into attracting international students to arrive and study on campus and equipping BUV students with opportunities to connect with the world's academic – professional areas. BUV expects to see more partners joining our global network to cooperate in training and growing our student community. Also, the university is expanding the scale of activities within our International Office, proving our commitment to bringing about holistic and world-class experiences to Vietnamese students.

Read more