 BUV Daily
BUV representatives at 'Method of teaching English at Higher Education Institutions' meeting
Feb 07, 2018

08:34:04
In December, BUV representatives attended the meeting hosted by Ministry of Education and Training with the topic 'Method of teaching English at Higher Education Institutions'. This is a remarkable event in the education industry and brings together high-level leaders in the field to discuss how to enhance English language teaching in educational institutions.
English is the most widely spoken language in all areas of the world, therefore preparing the young generation with the English skill before facing any life challenges is extremely important. Commenting on this effect, Dean of BUV, Mr. Christopher Jeffery said: "I think this is a great initiative of the Government, identifying the important and necessary elements for teaching. At educational institutions throughout Vietnam, to improve the language skills, equip students with the skills they need to adapt and work right after graduation in Vietnam and internationally. As for BUV, I think that our contributions in the past have shown our true commitment on improving the quality of education for all Vietnamese students and a part of our commitment to MOET is sharing our best practices and the best practice of universities in the UK to support students".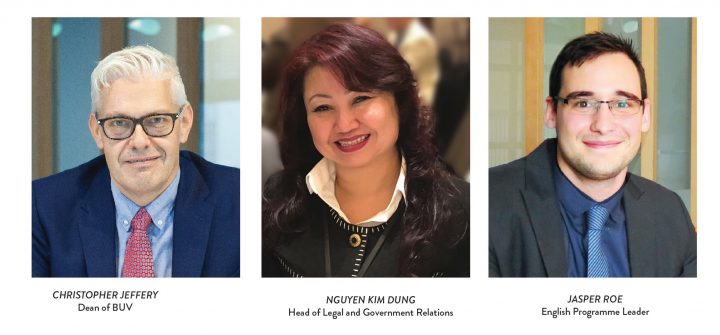 BUV is a higher education institution that provides all teaching programmes in English. BUV Management Training Center also offers a variety of English language programs such as English for University or English for Academic Purposes (IELTS).

Read more