 Student Life
Learning and working opportunities for the female MC with a good command of English
May 04, 2022

16:29:00
Nhu Huyen achieved an 8.5 IELTS score and won four awards at the national excellent student contests for English despite only starting to learn English in Grade Four, much later than her peers.
During her three high school years, she won many prestigious scholarships and fully sponsored trips abroad. The MC, born in 2002, was the winner of the MOU Scholarship 2020 at British University Vietnam (BUV).
Nhu Huyen is working as an MC for an English television programme on VTV7, she is also an intern at an Asia-leading recruitment agency, and is currently in charge of finance and external relations for various philanthropic organisations and community projects, all while pursuing her education at BUV.
Huyen shared that the solid command of English she has built since her school days has given her various learning opportunities and opportunities to experience what she likes later in life. On the threshold of undergraduate student life, she decided to combine her love for English and her passion for business by starting a project of providing English learning materials free of charge to students across the country.
In addition, Nhu Huyen used her public speaking strength to her advantage and challenged herself by working as a bilingual MC, a translator, and an interpreter for many programmes. In particular, she hosted a show on which renowned investor Daymond John of Shark Tank US made a guest appearance when she was in grade 11.
Pursuing the International Business Management programme at BUV, Nhu Huyen continues to improve her English proficiency as the programme is delivered entirely in English by an international faculty. In the casting call for IELTS Face-Off (IFO) season 8, she was selected to give an introduction about the school on the show thanks to her English fluency and extensive experience speaking in front of the camera. Afterwards, she was invited by the producer of the show to host IELTS On the Go and IFO Classroom, and participate in other production stages such as casting, screenwriting, and subtitle translation.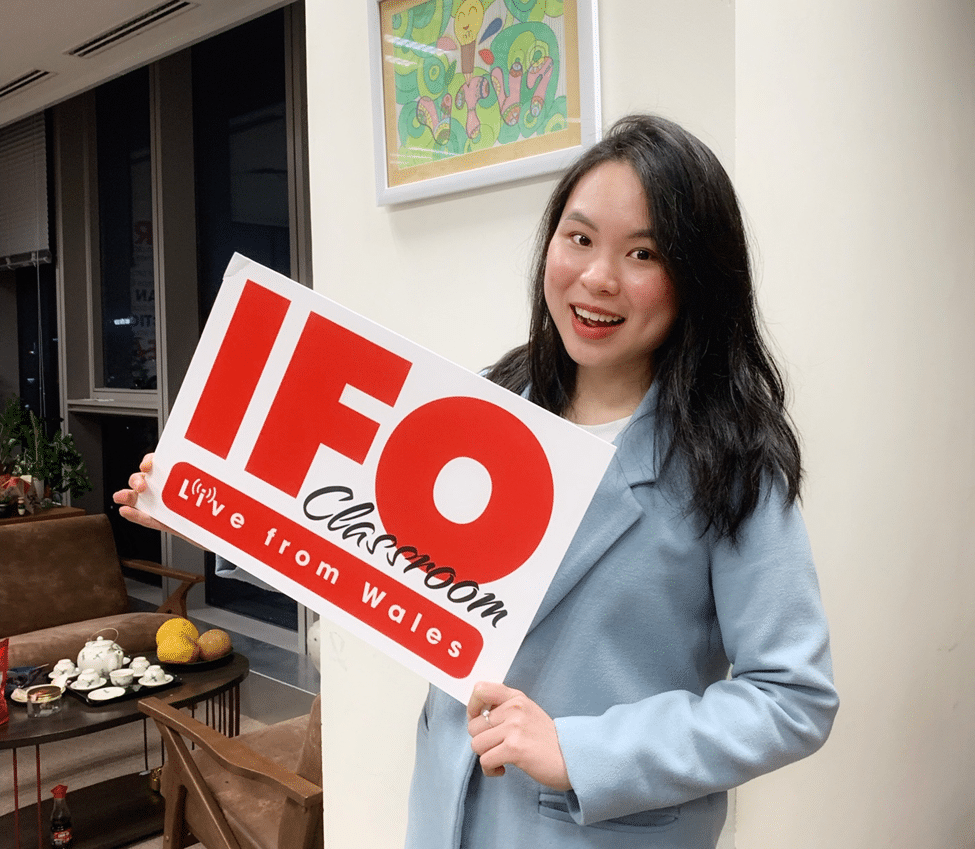 The BUV student finds her contribution to the production of IFO – a show followed by millions of viewers – as a rare opportunity for herself. She believes that her English learning journey and past achievements resonate with IFO's mission – offering Vietnamese students motivation to learn English as well as academic and life knowledge and skills.
"Despite the new challenging role, I believe I will leave a positive mark with my valuable sharing," she said.
According to Nhu Huyen, luck is made, not given. When opportunities arise, she stands ready to grasp them. She makes full use of BUV's programme structure, i.e., three months of in-class study followed by three months of internship, and the flexible schedule it offers to spend time partaking in co-curricular activities or gaining real-life work experience.
"Like 'a tiger given wings', I have been given the freedom to experience and build my transferable skill set, thus readying myself for any opportunity. Were it not at BUV, I wouldn't be able to do so many things," Huyen noted.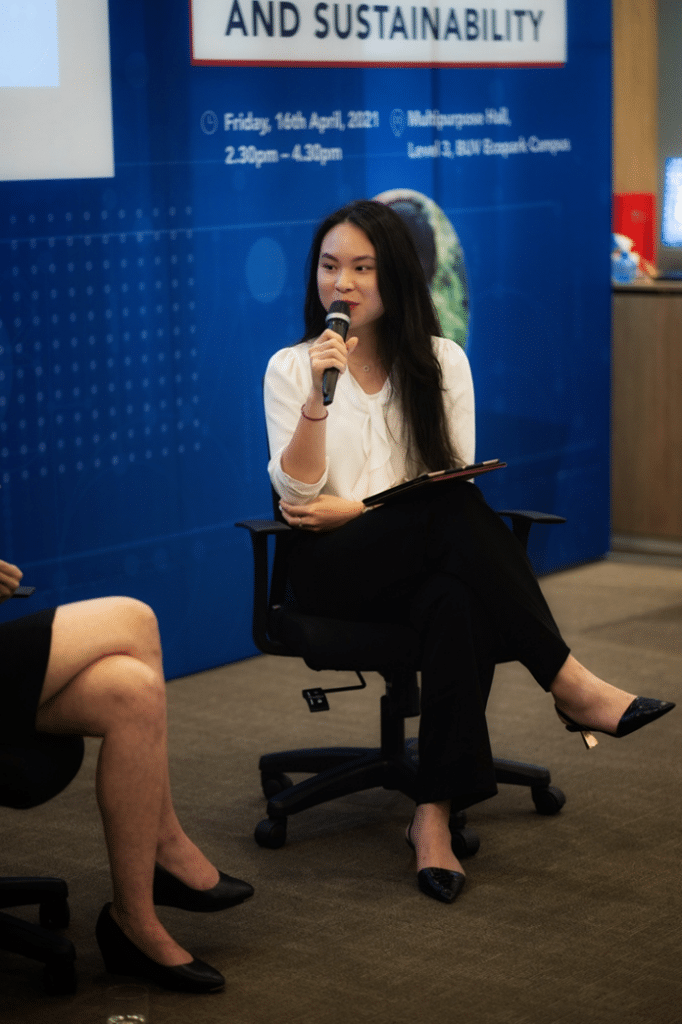 Apart from her intra-curricular workload, the winner of the MOU Scholarship 2020 actively participates in clubs and community work. She has worked for many community organisations such as the book charity Tu sach Nhan ai, the House of Wisdom, Vietnam and Friends, and Volunteers for Peace Vietnam as a resource and knowledge sharing coordinator. She has also worked as a fundraiser for a variety of student-oriented and entrepreneurship competitions.
These opportunities have built up her communication skills, English proficiency, and persuasion and consulting experience. Listening, negotiation and networking are also among the skills she has acquired.
She looked for internship opportunities herself, found interest in headhunting services, and landed a job at One Arrow Consulting – an international recruitment agency based in Hong Kong as an IT Recruitment Consultant. Speaking of the reasons for venturing into this field, the MC discussed how we always have to work with humans and also keep up with technology.
"These are survival skills in the 4.0 era and will always be relevant. They really intrigued me," Huyen added.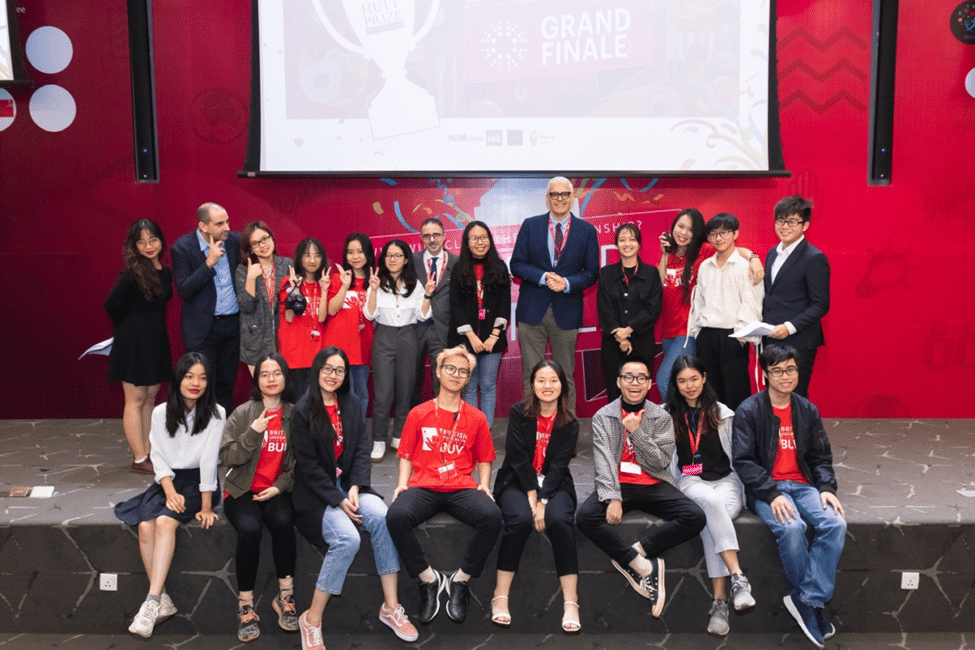 Despite her wide range of achievements, Nhu Huyen used to grapple with fears, particularly the fear of missing out (FOMO). She would fill up her daily schedule to feel "enough". Eventually, the MC realised that to achieve well-being, have memorable experiences, and create value, one should focus on quality rather than quantity.
She advises young people to ask themselves when facing new opportunities: do you value it; can you do it well; and does the world value it…
"I personally will only take the opportunity if there are three yeses. Once I've made my decision, I make sure to try my hardest and see it through," shared Nhu Huyen.
Nhat Le

Read more