 Programme Overview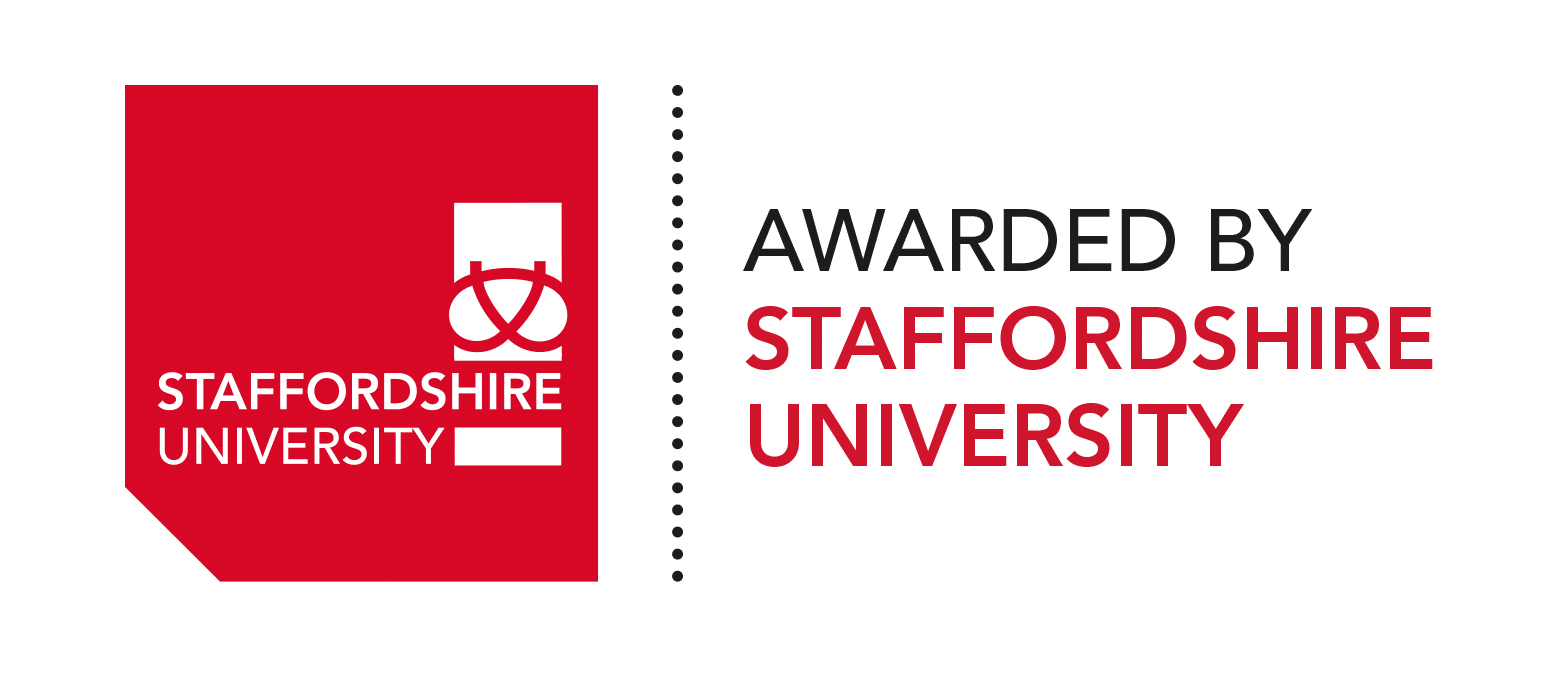 Degree: Bachelor of Science in Computer Science: Cyber Security/Cloud Technologies (Awarded by Staffordshire University)
Programme duration: 3 years (Full-time)
Next intake: 25 Sep 2023
Location: BUV Campus, Ecopark, Hung Yen
Timetable: Student's timetable will be sent to BUV student's emails prior to the commencement date of each semester

Top of the range technology that enhances the students' experience

Many career opportunities

Combine theoretical with practical

The fundamentals of Computer Science concepts in first year
Career Opportunities: Both Cyber Security (CS) and Cloud Technologies (CT) are among the fastest growing specialisations in Computer Science. They offer routes to highly valued careers in CS – Security Analyst, Reverse Engineer, Consultant, Cyber Operations Officer; or CT – Cloud Developer, Cloud Solutions Architect, Software Engineer, Web Developer, Back-end Developer.
Practical and Project-Based Learning: Engage in hands-on experiences and project-based approaches to develop valuable technical skills and tackle real-world design challenges.
Modern Lab Environment: Powerful computing labs set up with useful hardware and software is available and encouraged for all to use; not only for your coursework but also for your personal projects and experimentation.
Industry Integration: Our modules are tied directly to recognised worldwide industry standards and certifications. After studying Routed and Switched architecture, you are ready for a CCNA; if you study Enterprise Cloud Infrastructure and Automation you could take the AWS Cloud Practitioner exam.
Forward Looking: We are constantly updating our materials to ensure that we are at the forefront of technology, and teaching not only current technologies but also looking at future potential technologies to make sure you are ready for the next big thing.

Course structure

Year 1

Year 1
Digital Technologies
Networking Concepts and Cyber Security
Software Development and Application Modelling
Web Development and Operating Systems

Year 2

Year 2
Commercial Computing
Databases and Data Structures
Routed and Switched Architectures
Enterprise Cloud and Infrastructure Automation
This module extends your skillset enabling you to explore the different areas of technology within computing and identify core elements within the field in order to make an informed choice for purchasing, designing, and developing systems. In addition to these core skills you will consolidate your mathematical skills in order to apply them to your chosen specialism.
You will work in a small team to produce an application in response to the needs of a third-party client. The module gives you the ownership of the project management as well as the development of a solution to the brief, within which not only must you aim to satisfy and exceed the clients' needs, but you must also consider and apply the relevant Legal, Social, Ethical, and Professional Issues.
In this module you will prepare a project proposal at the end of Year 2 and complete the project itself in Year 3. This involves: identifying a topic of interest, conducting primary and secondary research, including a critical literature review, planning the residue of the work to be done in Year 3, modelling, creating and documenting an artefact that is relevant to your course of study and that is a solution to the problem set out in your proposal, writing a report describing the technical aspects of the project's model and artefact, the processes involved in the performance of the project, and critically reflecting on the project's findings and outcomes, and making a presentation of the technical aspects of the project, including a demonstration of the artefact and a critical evaluation of the project outcomes.

Programme outcomes
Knowledge & Understanding
Demonstrate a systematic understanding of networking concepts and principles, showing the acquisition of coherent and detailed knowledge (including issues of ethics, legal, risk and sustainability), where at least some of which is at, or informed by, the forefront of research and development in networking and computer security. 
(CRCS 1, 3, 7, 8, CRPS 1, 2, 3, 4, 5, GSE 4, 6, 7)
Learning
Develop lines of argument and evaluate possible approaches, tools, techniques and solutions based on knowledge of underlying networking concepts and principles, while understanding the uncertainty, ambiguity and limitations of this knowledge.
(CRCS 1, 3, 7, CRPS 3, 4, 5, 6, GSE 1, 2, 4, 5, 6, 7)
Enquiry
Initiate and carry out projects related to cloud technologies with processes of critical evaluation, management, application, and understanding of information from a range of sources, acknowledging the cultural, ethical, economic, legal, and social issues surrounding the use of information.
(CRCS 1, 3, 8, CRPS 3, 6, GSE 1, 2, 6, 7)
Analysis
Critically evaluate current research and commercial developments in cloud technologies, including abstract concepts, arguments, assumptions and data (that may be incomplete) to draw conclusions.
(CRCS 3, 8, CRPS 3, 6, GSE 1, 2, 6)
Problem Solving
Develop appropriate questions and strategies to achieve a solution (or identify a range of solutions) to a problem, through planning and carrying out a large and complex project related to cloud technologies.
(CRCS 1, 2, 3, 4, 5, 7, CRPS 1, 2, 3, 4, 5, 6, GSE 1,2, 4, 5, 6)
Application
Apply computing concepts, principles and techniques, including those at the forefront of networking knowledge, in the process of solving complex problems related to cloud technologies working in teams.
(CRCS 1, 2, 3, 4, 5, 6, 7, CRPS 1, 2, 3, 4, 5, 6, GSE 2, 3, 4, 5, 6)
Reflection
Show understanding of professional and self-development issues being able to work in a professional manner, recognising the legal, social, ethical and professional issues involved in the exploitation of cloud technologies, and being guided by the adoption of appropriate professional, ethical and legal practices.
(CRCS 2, 6, 8, CRPS 1, 2, 3, GSE 1, 2, 3, 4, 5, 7)
Scroll


Employability
Computer Science continues to be one of the most lucrative fields as the world dives deeper into the age of digitalisation.
The two most common paths for our Computer Science graduates include Cyber Security and Cloud Technology, both of which are in high demand in the tech-driven professional world.
Cyber Security poses a wide range of opportunities for every preference:
For the big picture person: Security Architect or Vulnerability Assessor
For the tech savant: Cryptographer or Security Software Developer
For the deep diver: Penetration Tester or Ethical Hacker
Students who choose the Cloud Technologies route can find themselves anywhere in the business world in various roles, such as:
Software Architect
Cloud Engineer
Network Implementation Specialists

Admission requirements
Academic Requirements:
Aged 17 or over. One of the following qualifications:
Vietnamese High School Diploma and Pathway to Staffordshire University Programme
Pass 2 subjects at Advanced GCE (A-Level)
An access programme passed at the required QAA-recognised standard for entry to Higher Education
An award of the European Baccalaureate Diploma, with at least 60 percent overall; English at 60 percent
An award of the International Baccalaureate Diploma with a minimum of 24 points; English at 4 points
English Language Requirements
One of the following:
A proficiency test within the last 2 years:

IELTS (non UKVI): 6.0 overall with a minimum of 5.5 in each component; or
TOEFL IBT: Listening: 17; Speaking: 20; Reading: 18; Writing: 17

A proficiency test within the last 5 years:

International Baccalaureate (taught in English) Pass in English B at Standard Level grade 5 or High Level grade 4; or
IGCSE English: IGCSE English as a first or second language: Grade C; or
Cambridge International English GCE O-Level/GCSE: English Language grade A – C
If you have not met one of the above requirements you need to complete IELTS Upper-Intermediate Course at BUV or equivalent.
You don't need to provide evidence of English language proficiency if any of the following conditions apply: If you're a UK national; If you've completed a full degree from a UK university.
*In case applicants would like to be considered for recognition of prior learning, interviews might be required (if applicable)

What do our students say?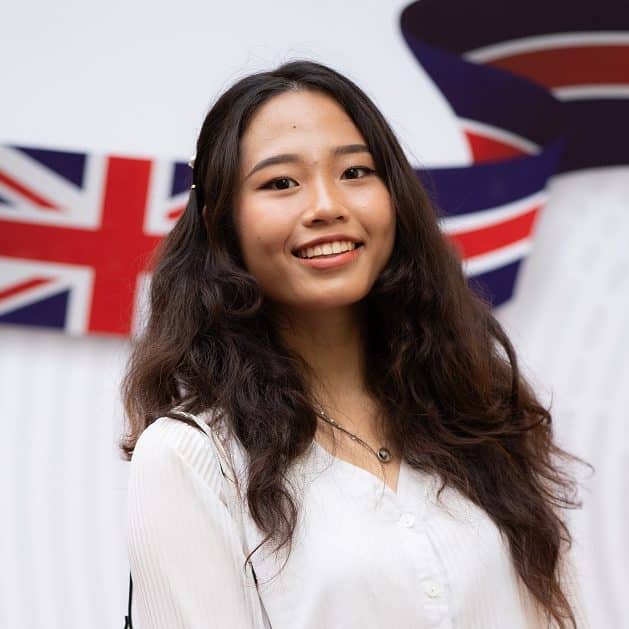 Quan Anh Thu
2010 Computer Science Cohort
During my first year at school, I learned a lot of different types of basic code. Each subject has its own beauty, and also, from completing and doing assignments, including individual and group assignments, I know my strengths better. In addition, one of the things I still enjoy most when studying the Computer Course at BUV is that the teachers are very friendly and professional.

Programme pass rate
The pass rate of the Computer Science programme in 2022 is 100%

Fees & financial aid
Fee
For the course starting on 1st January 2023 the tuition fees are:
| | | | |
| --- | --- | --- | --- |
| | Tuition Fee | Other Fees* | Total Fee |
| Pathway to SU | VND 76,210,000 | VND 13,340,000 | VND 89,550,000 |
| Degree | VND 625,254,000 | VND 156,342,000 | VND 781,596,000 |
Scroll

*Other Fees include Educational Resource Fee and Student Affairs Fee.
Tuition Fee & Fee Policy

Financial aid
The British University Vietnam (BUV) scholarship fund was established in 2018 with the goal of giving students the opportunity to study UK undergraduate and graduate programmes in an international learning environment. With an aim to improve and increase accessibility to high-quality education, BUV has officially launched the fund valued at 46 billion VND in 2022 with hundreds of scholarships and financial aid made available.
You can visit our Scholarship page to find out more and check your eligibility.