 Must read
British University Vietnam is awarded University-wide accreditation from the Higher Education Quality Assurance Agency (QAA)
Feb 13, 2023

10:55:43
British University Vietnam (BUV) has officially become the first and only university in Vietnam awarded QAA university-wide accreditation.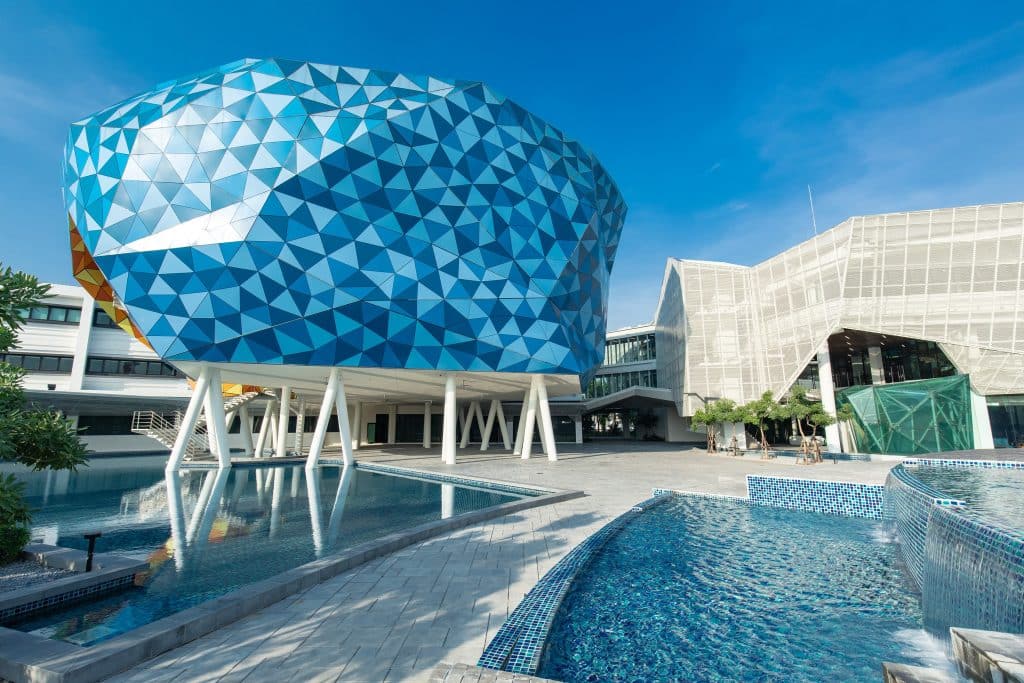 Following their success in securing the internationally recognised QS 5-star quality rating in 2022, BUV has achieved another internationally recognised quality classification: attaining university-wide accreditation from the Higher Education Quality Assurance Agency (QAA).
The heritage and quality of the UK's education system is acknowledged throughout the world, with the UK hosting many of the highest quality and historically recognised universities (Oxford, Cambridge, Imperial College London, University of London, etc.). QAA regulates the performance of all universities in the UK as well as those delivering British higher degree programs elsewhere in the world. In short, QAA guards the heritage and maintains the high level of quality that makes the UK education system one of the very best. To earn the recognition of being QAA quality assured, BUV completed the International Quality Review (IQR), a rigorous procedure which benchmarks global higher education institutions against the UK's international quality assurance standards, with the University achieving the highest level of performance in all 10 categories.
This result is an extension of BUV's existing position of holding QAA accreditation for its programmes and training quality, to now being fully accredited at a university-wide level. The latest QAA assessment of BUV recognised outstanding accomplishments in all academic aspects. QAA offered special commendation to BUV for operations in three specific areas of best practice:
Significant employer engagement and connections with civic society is actively facilitated by all internal stakeholders, including students. It is fundamental to enabling BUV to deliver its mission.
Opportunities and support for students in preparing for, identifying, and participating in work placements and internships, as formal components of programmes and as extracurricular activities, greatly enhances job readiness and employability.
Certified and comprehensive Personal Development Programme of activities and modules that enhance students' broader knowledge and personal development, help to define graduate attributes.
BUV has now set new records in Vietnam and the international education sector including:
The first and only university in Vietnam awarded QAA university-wide accreditation.
Being one of only 22 universities outside the UK to achieve QAA university-wide accreditation.
The first university the in ASEAN region to be granted QAA university-wide accreditation.
BUV can now promote their quality on a global scale and gain an advantage in initiating collaboration outside and within Vietnam by attracting high-quality academics and students from across the world to Vietnam. Sharing his appraisal and congratulations with BUV, Mr. Chris Bland, QAA's Head of Accreditation and Consultancy, said: 'It is with great pleasure we announce that the British University Vietnam has successfully completed our International Quality Review. It is to their credit that they become the first university in Vietnam to achieve this recognition. I hope this is the beginning of a deep relationship with BUV and that we can work together on other activities.'
Representing British University Vietnam to address this success, Professor Dr Raymond Gordon, Vice-Chancellor, and President, stated: "2023 marks the 50th anniversary of bilateral relations between Vietnam and the United Kingdom. Since its inception, BUV has contributed to the strength of the relationship between the two nations, and it will continue to do so. BUV will continue to contribute resources to the Vietnamese Government's education priorities. Receiving the highest level of accreditation from both QS and QAA is a result of the University's goal to invest in a world-class higher education learning environment in Vietnam."
In the immediate future BUV will focus on activities ranging from: continuing to align its academic curriculum to the practical needs of the Vietnam labour market; continuing to provide students with internship opportunities in a wide range of industries and positions; striving to maintain its record 100% of students attaining employment or moving on to higher studies within 3 months of graduation; completing the third phase of its campus construction by 2028 with a planned total investment of more than USD 165 million; expanding its market reach and services throughout Vietnam; attracting international students and academics to Vietnam; facilitating high-quality research on Vietnam's economic and social priorities; and, increasing access to British degree programmes through a Scholarship and Financial Aid Fund worth billions of VND.
BUV's mission is to develop highly employable graduates who are first and foremost good human beings with an ethic of kindness and caring. Graduates will also be cross-disciplinary in skills and language; innovative, imaginative, respectfully confident; and committed to continuous learning and development. BUV expects all its staff, students, and stakeholders to be courteous and care about the wellbeing of other people; to respect their environment; and be socially and culturally inclusive.
In short, BUV is committed to the bilateral relations between Vietnam and the UK and will continue to turn young Vietnamese students into talented and respectful adults that are confident and caring, but most importantly they are prepared to lead the way and thrive in a challenging and exciting future in which the jobs and roles they will play are yet to be invented.
For more informations, please click: https://www.qaa.ac.uk/news-events/news/british-university-vietnam-achieves-global-quality-accreditation

Read more