British University Vietnam in collaboration with L'Oreal Paris recently hosted the L'Oreal Career Orientation – an open event to introduce to BUV undergraduates, as well as other interested parties, career opportunities in chapters of the world's biggest cosmetics company.
At the event, attendees were introduced to the history of L'Oreal and what made L'Oreal what it is today. BUV and L'Oreal have one thing in common, and that is their international environment. Professional, dynamic and energy-filled. The event was successful in providing attendees helpful information, especially L'Oreal's internship programmes where interns can choose the area of business they wish to work in.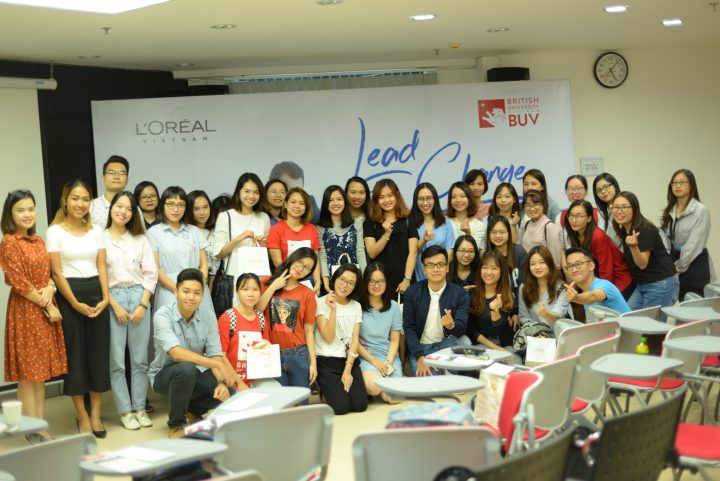 Utilising our broad network of partnerships, British University Vietnam always seeks to provide our students access to future career opportunities and various working environments, both domestic and international, contributing to the early development of students' career orientation.