British University Vietnam is proud to have Tran Bich Phuong, BUV alumna class of 2015, to be one of 10 outstanding individuals to receive this year's OFID scholarship. Graduated from the International Business Management Bachelor course, Phuong received many offers from various multinational companies, however, she decided to follow her passion in Public Health development, starting her career at an NGO in reproductive health. Having found her path, Phuong applied for Master Programme scholarships aboard.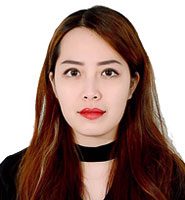 After 3 years, on her third application, Phuong finally succeeded and became the first Vietnamese ever to be awarded with the OFID fully-funded scholarship. She gained admission to Karolinska Institute in Sweden, top 5 of the best medical universities in the world. Phuong was also awarded with a second fully-funded scholarship, giving her the opportunity to study a summer Master course in International Community Health at University of Oslo, Norway.
OFID – OPEC Fund for International Development, is a development finance institution established by the Member States of OPEC in 1976 as a channel of aid to the developing countries. Each year, the OFID offers its prestigious scholarship to 10 remarkable scholars from OPEC members and developing countries.
British University Vietnam wishes all the best in Phuong's endeavour. We are very proud to have such a brilliant alumna, on her way to help develop the community, changing the world for the better.