British University Vietnam Graduation Ceremony 2017 was recently held on September 16th, 2017, at the Hilton Hanoi Opera. To our fresh graduates, the ceremony marked the end of a memorable journey, and the beginning of a new one filled with exciting opportunities and new challenges to overcome.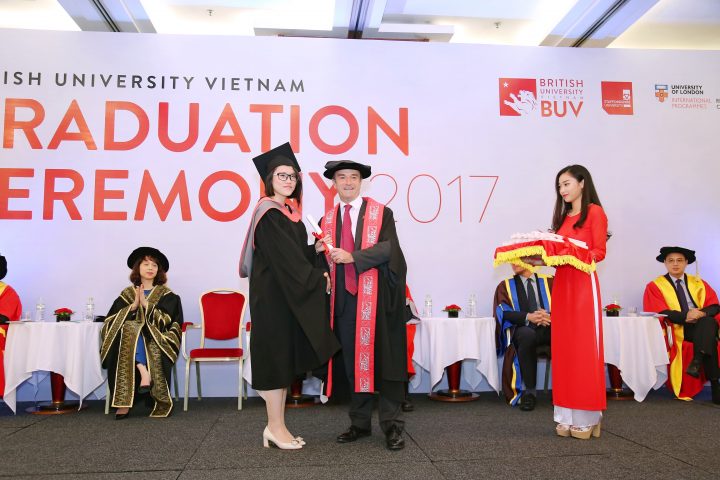 Joining the event was Sir Graham Davies – President of BUV, Professor Liz Barnes – Vice Chancellor of Staffordshire University, Professor Ieuan Ellis – Pro Vice Chancellor of Staffordshire University, Mr. Christopher Jeffery – Dean of BUV and H.E Giles Lever – British Ambassador to Vietnam, along with other special guests.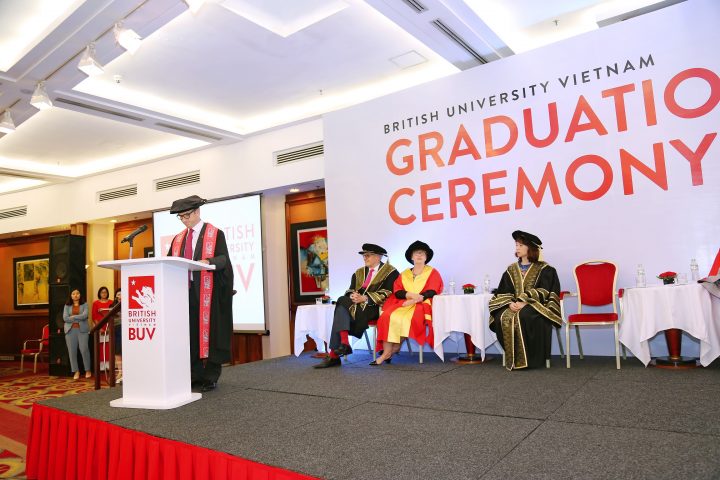 The Class of 2017 is BUV's 5th cohort to receive their degrees directly from University of London and Staffordshire University. In his speech, Professor Ieuan Ellis congratulated the cohort for successfully completed their degree and expressed his confidence in our fresh graduates' ability to become future leaders, pioneering economic and social development and innovation. Professor Ieuan Ellis also shared that he is delighted to see the cooperation between Staffordshire University and British University Vietnam continues to grow from strength to strength, bringing British education and British degrees to many generations of Vietnamese students.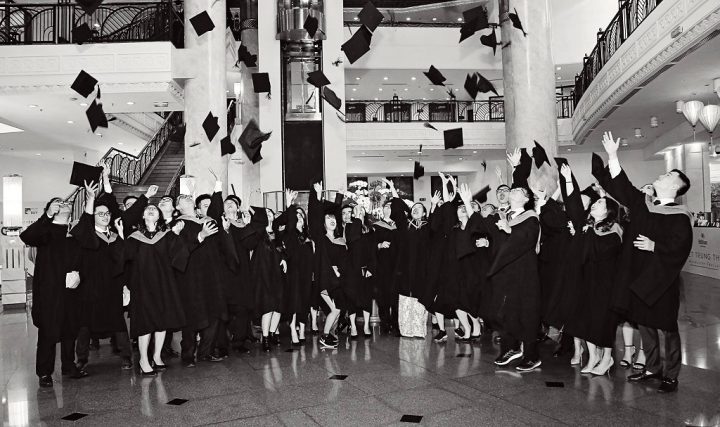 This is also the last year that BUV Graduation Ceremony be held at the Hilton Hanoi Opera. Starting from 2018, our graduates will receive their degrees at BUV's new state-of-the-art Ecopark Campus.