At British University Vietnam, enhancing career prospects for students is of our great interest, as this is the difference that makes the reputation of British education. On the week commencing the 15th May 2017, British University Vietnam organises an 'Employability' week to guide students in choosing the right career path and understanding their career prospects after graduation.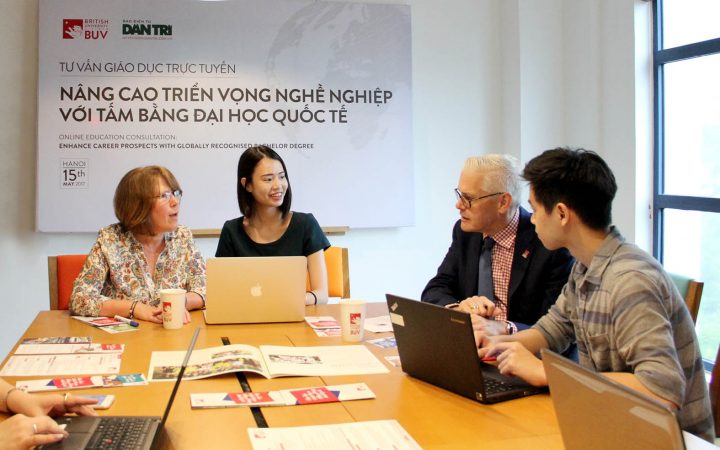 The information is widely published across all of our media channels to ensure that all interested audiences are reached. The variety of activities are designed around the aim of answering as many questions as possible to young people and parents.  
The week started with an 'Online Consultation', organised by British University and Dantri e-newspaper, giving parents and young people insight about the qualifications and necessary skills to grab a career opportunity after graduation. For the young, having a career plan and goals will help to focus and set a clear direction for their future. Therefore, choosing the right majors and institutions is the first step of achieving that goal. In the consultation, BUV addressed the concerns of young people and parents about their career prospects after graduating with an international degree. 
At the same time, British University Vietnam also published a series of videos, providing information about the support from university in helping students find internships and employment opportunities after graduation. British University Vietnam ensures comprehensive student orientation in each module, helping students identify their interests and strengths in order to make the right career choices. In addition, informative articles about academic programmes were also published to give audiences a better understanding of the values and career prospects of each industry.