Business Thursday is a monthly event organised by international business chambers, which brings about an unique networking opportunity for individuals working for member companies and organisations.  
BUV alumni and staffers are frequent participants of this event. However, in July, first year and second year students studying the Finance and Economics undergraduate programme at BUV had a special opportunity – to take part in Business Thursday and experience the networking environment of professionals working in various international organisations.
For students of class 1604FE and 1610FE, this trip is a part of their study programme, where they learn more about the nature of a networking event, put their communication skills to practice, and meet potential employers.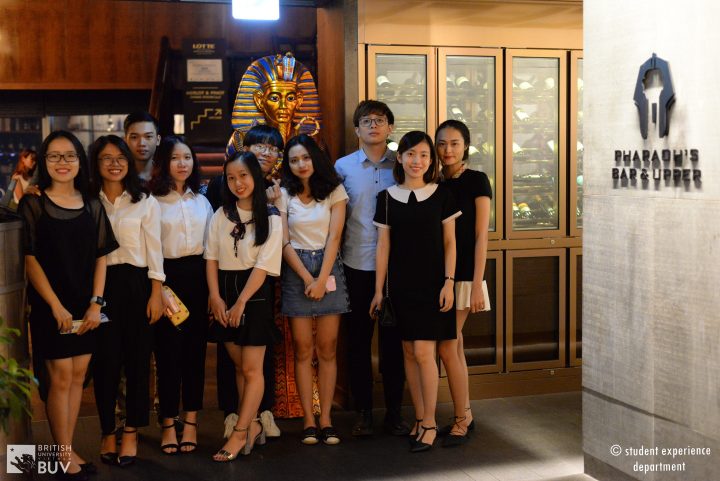 According to Mr. Jasper Roe, this is an assignment of the module "Employability, IT and Reasoning Techniques", the aim is to encourage students not only learn about their own strengths and weaknesses, but also practice identifying potential career development opportunity as well as enhance their professional network. By sending students on this field trip, Mr. Roe hopes that "students will have a clearer idea of how professional networks are formed, and the vital importance of meeting people and being able to build relationships with individual in many different industries. Having this kind of insight into the working world before graduation gives our students an edge in the job market and enables them to transition into their first graduate role more easily and effecively."
This special field trip is part of a series of activities to provide practical experience for BUV students. Our top priority is to prepare students with an all-rounded set of knowledge and skills, enabling them to combine theory and practice, ensuring that our students are work-ready and quick to adapt to any working environment right after graduation.