In our recent Autumn Intake, we were delighted to welcome 2 students transferring from Staffordshire University to British University Vietnam.
Jed Clarke and Ryan Gowan will continue their final year in Accounting and Finance at British University Vietnam. Sharing on the decision to complete their degree in Vietnam, the two international students said that "we wanted to do something special for our final year at university, after doing some research, we found out that most students in the UK chose to transfer to European and other Western countries. Our desire for new and exciting experience had led us to Asia and to Vietnam."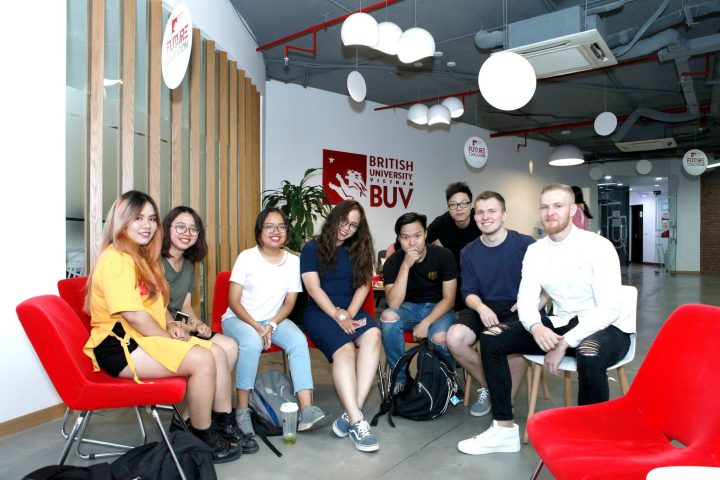 ( From the right: Jed Clarke and Ryan Gowan)
During their 12 months here, Jed and Ryan will also write blogs to capture the experience and they are happy to share it with everyone. 
BUV students studying undergraduate programmes awarded by Staffordshire University are able to transfer to Staffordshire University in the UK to continue their studies without any interruption, this same seamless transition also applies to students of Staffordshire University wishing to transfer to BUV. Jed and Ryan are among many international students who have studied at British University Vietnam. We hope that the two will have a wonderful time at BUV and in Vietnam.