On the 4th of April, BUV organized the semester wrap-up to award students who performed excellently during the previous mock exams, present were students, parents and lecturers of the respective subjects. Mock exams are a part of the UoL course, organized throughout the year and acting as a tool for students to review their lessons and practice for the official exams in May.
Talking with students and parents, Dean Chris Jeffery expressed his pride in the ever increasing reputation of BUV not just in the eyes of potential students, but also University of London. For this to happen, the Dean believed that the most important factor is the students themselves.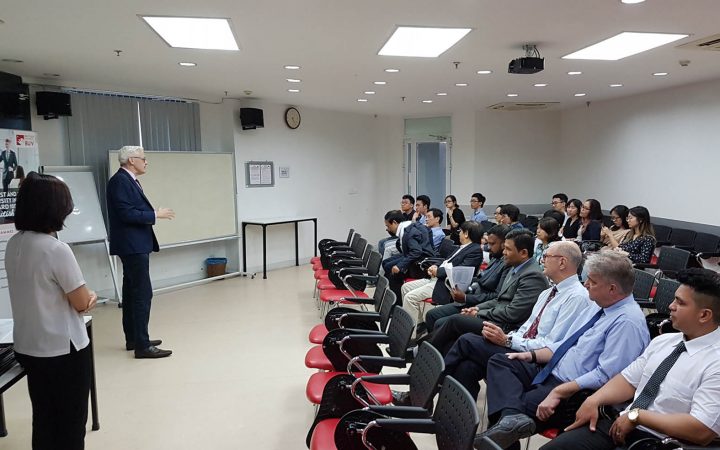 Among the awarded individuals, Nguyen Vu Minh Anh stood out with 4 awards in Investment Management, Microeconomics, Financial Intermediation and Management Science Methods. With outstanding results and effort, Minh Anh received a BUV-sponsored trip to UK. She plans to experience this opportunity with her parents by the end of this year.
Dean Chris Jeffery and the lecturers also discussed with parents about the difficulties that students are having, and worked on solutions for some of these issues. Additionally, the faculty gave out some useful advices for the upcoming exams and encouraged students to try their best.