On April 15th and 16th, first year students of all majors at BUV travelled together to Ba Vi for the team building event organized by the Student Experience Department. This is an annual event for new batch of freshmen at BUV, creating the opportunity for students to get to know each other and warm up for the start of their university lives.
During the event, students participated in various outdoor activities designed to improve communication and team working skills such as dividing into groups and compete for a prize, camp fire, dinner preparation, karaoke, etc., all for an energetic and friendly atmosphere.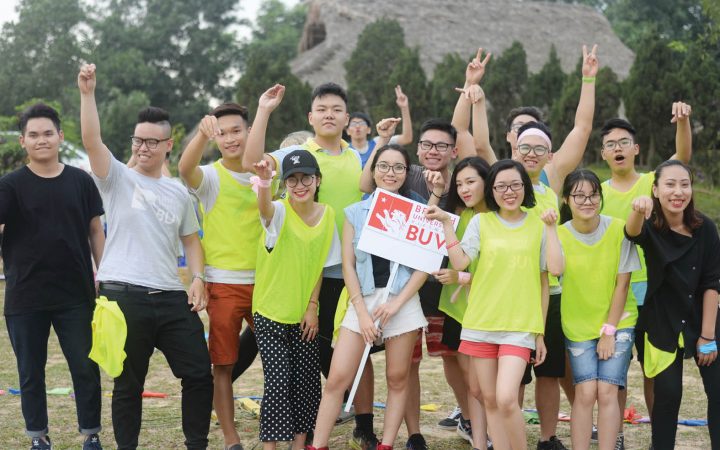 Bui Ngoc Huyen, freshman of the International Business Management course shared with us that she was very excited going on this team building trip, and the group activities made her feel relaxed and full of energy. Along with that are chances to meet and get to know her fellow students better, Huyen was delighted to find new friends with a lot in common.