The Student Experience Department together with the Academic Department had successfully organized the orientation day for all first year students on April 10th at BUV. Commonly organized at the beginning of a new academic year, the purpose of this day is to give students an overview about the learning process, events and activities during the year, along with internship opportunities and other benefits. Through the orientation day, BUV students will be able to grasp the full detail and information about the coming academic year.
Right after orientation day is the Healthy Living Workshop on April 12th, where first year students get to experience for the first time their right to use the NClub gym for free. This is one of the benefits of studying at BUV, and even after graduating, alumni still have access to these facilities. BUV is continuing to improve, upgrade and invest into its facilities in order to bring the highest level of satisfaction for students.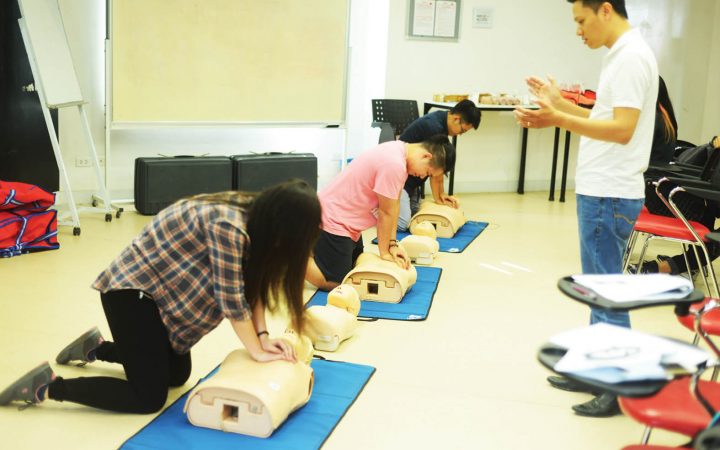 As one of the freshmen joining BUV this year, Ngo Nhat Minh shared "After the tour of the fitness facility, I feel that this is a great environment to better my health. There are many fitness classes, equipments and friendly instructors". Minh told us that he was excited to use this facility for free as a BUV student, and that was a good chance to better himself and develop a daily health routine.