On July 22nd  2017, British University Vietnam held a media gathering on the official launch of our Master of Business Administration (MBA) programme. The event's attendees included BUV representatives, media outlets, and individuals interested in gaining a British MBA degree.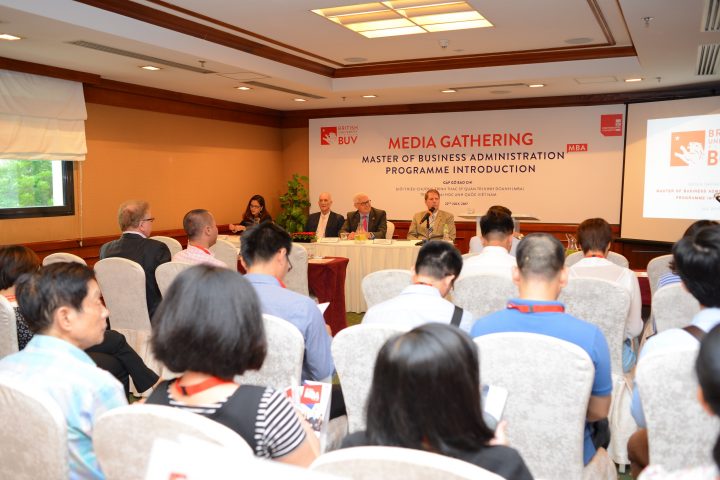 This gathering was not only a great opportunity for interested parties to learn more about our MBA programme, but was also a chance for BUV to provide insight on the course and the benefits it brings about, as well as the international value of this certified degree. On introducing the programme, Mr. Christopher Jeffery, Dean of British University Vietnam, commented as follows: "Vietnam is developing in a global economy, and employers always desire individuals with management and leadership skills to grow their organisation. The MBA programme at BUV will provide such skills."
Our representatives received many questions from journalists and potential students after the introduction. This demonstrates that there is a growing demand for self-development from working professionals in Vietnam. A British Master's degree, therefore, is an excellent opportunity for personal development and building a new level of professional networks.