British University Vietnam recently organised the "My Dream University" writing contest, in which participants share with BUV their image of a dream university and have the chance to win a pair of CGV movie tickets. The contest received lots of interest from not only students and youths, but also from working professionals and parents. These thoughts are most valuable to BUV in our journey of developing the education of Vietnam.
Through hundreds of letters, we realised that the "dream university" in most of our participants' minds are actually orginated from real-life, practical wants and needs. If students in a country currently considered to have the fastest developing economy in South East Asia still dream of studying in a "well-equipped university" and "an university environment that focuses on the students themselves", which are normal in many countries all over the world, then the improvement of educational quality should be prioritised and further enforced.
Understanding this, for the past 10 years British University Vietnam has been providing Vietnamese youths with a globally recognised British education and state-of-the-art learning environment. The undergraduate and postgraduate programmes from the prestigious University of London and Staffordshire University will equip students with specialised knowledge, practical working skills and a world class degree.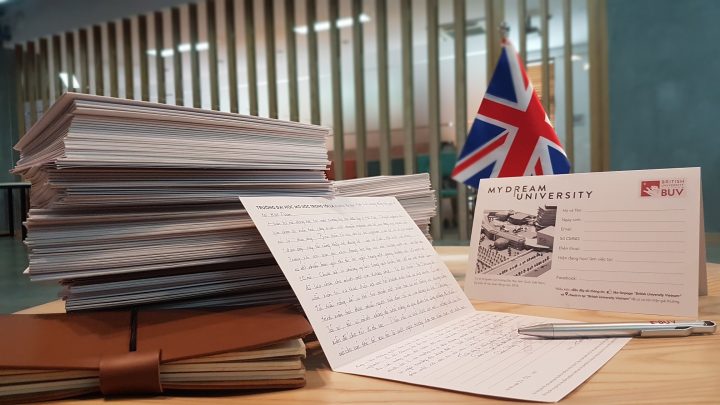 British University Vietnam would like to congratulate 50 participants with the most interesting submissions, and each will receive a pair of CGV movie tickets. The "My Dream University" writing contest is not just a chance for BUV to understand what Vietnamese youths want and need in an unversity, but also a place for the younger generation to speak their minds and find out more about British-standard university with the ability to realise their "dreams".