 Job Description
BRITISH UNIVERSITY VIETNAM (BUV)
British University Vietnam (BUV) is the first and only international university in Vietnam to directly award British degrees from the prestigious University of London and Staffordshire University. BUV is rated a 5 Star university of excellence by the world-recognised QS accreditor and is also recognised with a university-wide accreditation from the UK's Quality Assurance Agency (QAA).
BUV has three main brand drivers:
Offering accredited British and international higher education and training in Vietnam.
Providing 5-star university campuses, learning spaces, and services.
Including a compulsory personal and social growth program that prepares students for the future of life and work.
Established in 2009, BUV provides teaching for undergraduate and graduate programmes. Employability rates for students are exceptionally high with 100% of graduates from BUV either employed or continuing higher education within 3 months after graduation.
With a wide network of more than 300 enterprise partners in various fields and 12-week internship programmes, BUV helps students gain professional knowledge and practical skills to meet employers' requirements as well as be ready to develop their careers immediately after graduation.
Students study at BUV's award-winning campus in the Ecopark Township near Hanoi. With its state-of-the-art teaching and learning facilities and iconic design, BUV is recognised as one of the best educational environments in Southeast Asia.
POSITION PURPOSE
To design test scenarios for software usability, conduct tests, analyze the results, and report observations on the effectiveness and defects to the development team.
AREAS OF RESPONSIBILITY
Creates and contributes to the creation of test cases, test scenarios, and test data for use during the testing phases of the software development lifecycle, for new and existing software systems/products.
Executing tests on software usability.
Analyzing test results on database impacts, errors or bugs, and usability.
Interacting with clients to understand product requirements.
Provide support and documentation.
POSITION SPECIFICATIONS
COMPETENCIES (knowledge, skills, and abilities)
Essential
Bachelor's degree or equivalent with focus on computer science, information technology, systems development or a related field
Proficiency in English (Speaking, Reading & Write).
Working knowledge of test techniques and compatibility with various software programs.
Excellent communication and critical thinking skills.
Good organizational skills and detail-oriented, curious mindset.
Be able in using tools for documenting & managing requirements, modelling business/technical flows & diagrams and creating mock-ups.
Willing to research new domains and learn new things.
The ability to work independently
Desirable
Strong verbal and written communication skills.
High-level proficiency with MS Office programs and work-related software.
COMPETENCIES  (behavioural)
Essential
Passion & drive
Professionalism
Desirable
Planning & organizing
Creative thinking & innovation
Reports To
ICT Project Manager
BENEFITS
Highly competitive salary package (plus benefits) for Vietnamese and expatriate candidates depending on qualifications/experience;
13th month Tet bonus (Vietnamese candidates);
Annual cost of living adjustment;
Annual salary increases and bonuses based on performance;
Recognition & awards programmes;
20 days annual leave, plus Xmas closure, public holidays and 5 days paid sick leave;
Healthcare plan (Private accident, medical, and dental insurance, including annual health checks);
Education support for staff, spouse and children;
Relocation allowance to cover visa/flights/initial days accommodation
Support and assistance in work permit and visa application together with relocation to and settling into living and working in Vietnam;
Transportation support;
Business travel insurance;
Flexible working arrangements;
Various staff events throughout the year (outings, year-end party, sports activities and other events);
Onsite fitness and sports centre;
Opportunity to work within a professional and multicultural environment.

Application
Interested candidates should prepare an up-to-date CV and application letter indicating for which position you are applying. Please then select SUBMIT YOUR CV button on our JOBS AT BUV webpage or email to hr@buv.edu.vn. We will invite short-listed candidates for interviews. Recruitment will remain open until the position is filled.
EQUAL OPPORTUNITIES AND DIGNITY AT WORK POLICY
All staff are expected to understand and enact the University's commitment to ensuring equality and diversity in all activities. This commitment is enshrined in the BUV mission statement and our core values.
Every member of staff has a responsibility to ensure colleagues are treated with dignity and respect. The University is committed to creating a work environment for all staff that is free from harassment, intimidation and any other forms of bullying at work, where everyone is treated with dignity, respect and professional courtesy.
Submit Your CV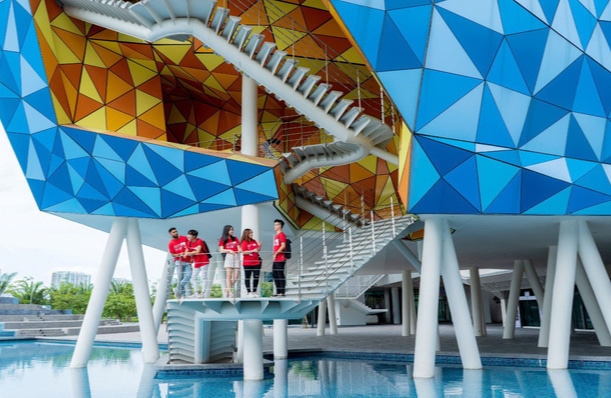 Contact details
Contact Name: Human Resources Department
Method of contact: Email or post
Address: Ecopark township, Van Giang, Hung Yen
Email: hr@buv.edu.vn