 Job Description
British University Vietnam (BUV) is the first and only international University in Vietnam to award direct British degrees from the prestigious University of London and Staffordshire University. BUV's mission has two main objectives:
• To provide high-quality British degrees and a world-class campus in Vietnam;
• To create a new generation of discoverers, explorers and creative thinkers who are educated, trained and prepared to thrive in future (4IR) fields of work and life, in an international environment.
Established in 2009, BUV provides teaching for undergraduate programmes and an MBA. Employability rates for students are exceptionally high with 100% of graduates from BUV either having a job or continuing higher education within 3 months following graduation.
With a wide network of more than 300 enterprise partners in various fields, and internship programmes from the first year, BUV helps students gain professional knowledge and practical skills to meet employers' requirements as well as be ready to develop their careers immediately after graduation.
Students study at BUV's world class and state of the art campus in the Ecopark township, with its state-of-the-art teaching and learning facilities and an iconic design, BUV is recognised as one of the best educational environments in Asia.
For more details, please visit our website at: www.buv.edu.vn.
Job Title
Student Information Officer
Reports To
Student Information Office Team Leader
Experience
1 year of experience
Position Purpose
The student Information Officer will be the first level of contact between the Academic and Student Operation Department at BUV and parents/students in order to streamline and improve our customer services. This position also supports the department with course operation and administration tasks.
Key Responsibilities
Student Communication/ services
As a front desk officer, deal with all student/ parent queries, for example requests for confirmation letters, transcripts reissued, visa applications for international students,…. Responses are to be provided to students in a timely fashion and followed up to ensure the excellent provision of proactive and reactive student information services.
Follow up with relevant departments to resolve student difficulties
Course Operations
Prepare, monitor, and summarise attendance registers on a daily basis.
Follow disciplinary actions and keep track of these to report to line manager.
Prepare updates to send to parents (attendance, disciplines, and Academic results if any).
Administrative tasks
Order Stationery for course office and faculty.
Logistic support academic events (orientation, parent's day, student staff liaison meetings, graduation day etc.).
Prepare purchase requests.
Competencies (knowledge, skills, and abilities)
Essential
Bachelor's Degree
At least 01-year experience in the area of Customer service/Consultant from a multi-national organization.
Fluent in English and able to communicate with students and lectures entirely in English
Be meticulous and attentive to details.
Can react quickly and solve complex problems.
Computer literacy in MS office applications (Words, Excel, PowerPoint, Outlook)
Desirable
Possess a working knowledge and is familiar with the education systems of university/ school/ learning center.
Competencies (behavioural)
Essential
Customer & service orientation
Effective Communication
Proactive
Problem-solving
Teamwork
Desirable
Relationship building & networking
Flexibility and cultural awareness
Benefits
Competitive salary package (gross)
Recognition and Reward Programs
13th month Tet bonus
Performance bonuses
Paid Time-off (annual leave, sick leave, holidays)
Healthcare plan (Private premium accident, medical insurance, dental insurance, free assessment to medical suite)
Business travel insurance
Onsite fitness and sport center
Education support for staff and children
Transportation support
Flexible working arrangement
Opportunity to work within a professional and multi-cultural environment
Various staff events throughout the year (outing, year-end party, sport activities and other events recommended by the staff committee)

Application
Interested candidates should send an updated CV with recent photo, a Cover letter in English, and supporting documents to the HR Department. We will invite short-listed candidates for interviews. Recruitment will remain open until the position is filled.
Contact details
Contact Name               : Human Resources Department
Method of Contact      : Email or post
Address                            : Ecopark township, Van Giang, Hung Yen
Email                                : hr@buv.edu.vn
Submit Your CV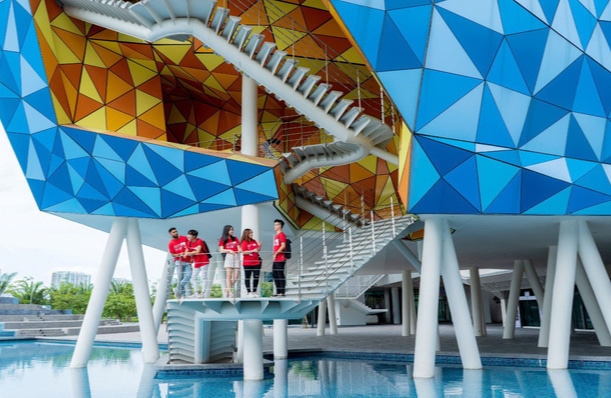 Contact details
Contact Name: Human Resources Department
Method of contact: Email or post
Address: Ecopark township, Van Giang, Hung Yen
Email: hr@buv.edu.vn