 Job Description
BRITISH UNIVERSITY VIETNAM (BUV)
British University Vietnam (BUV) is the first and only international university in Vietnam to directly award British degrees from the prestigious University of London and Staffordshire University. BUV is rated a 5 Star university of excellence by the world-recognised QS accreditor and is also recognised with a university-wide accreditation from the UK's Quality Assurance Agency (QAA).
BUV has three main brand drivers:
Offering accredited British and international higher education and training in Vietnam.
Providing 5-star university campuses, learning spaces, and services.
Including a compulsory personal and social growth program that prepares students for the future of life and work.
Established in 2009, BUV provides teaching for undergraduate and graduate programmes. Employability rates for students are exceptionally high with 100% of graduates from BUV either employed or continuing higher education within 3 months after graduation.
With a wide network of more than 300 enterprise partners in various fields and 12-week internship programmes, BUV helps students gain professional knowledge and practical skills to meet employers' requirements as well as be ready to develop their careers immediately after graduation.
Students study at BUV's award-winning campus in the Ecopark Township near Hanoi. With its state-of-the-art teaching and learning facilities and iconic design, BUV is recognised as one of the best educational environments in Southeast Asia.
 POSITION PURPOSE
 Student Helper is a supporting customer-service role representing the first point of contact for students, staff, and visitors, assisting with some administrative tasks. As a Student Information Office team member, the Student Helper is available at all times for communicating & supplying information to students, taking phone calls and transferring callers to relevant departments, assisting the Student Information Officers in room booking service, and other administrative tasks as required.
EMPLOYMENT STATUS
Internship duration: The intern must be committed to the position from September 15 to December 15, 2023 (03 months).
Working time: 8.30am to 5.30pm from Monday to Friday.
AREAS OF RESPONSIBILITY
Responsibilities include but are not limited to:
Respond to counter walk-ins and telephone enquiries.
Offer accurate responses and answers to students in a timely manner (based on FAQs and standardly developed answers)
Assist the Student Information Officers in administrative tasks regarding room booking service, student attendance management, and student records.
Ensure the Student Information Office counter is tidy at all times.
Other tasks as assigned by manager when arise and needed
POSITION SPECIFICATIONS
COMPETENCIES (knowledge, skills, and abilities)
Qualifications and knowledge
Final-year student or fresh graduate, preferably in majors related to Customer Service or Administration (Other majors are still eligible for the position)
Knowledge about customer service in an educational environment is preferred.
BUV students who are knowledgeable about BUV regulations, processes and systems will be prioritised
 Key skills and abilities
Strong administrative and organisational skills.
Strong communication (verbal and written) and collaboration skills.
Computer literacy in MS Office applications (Word, Excel, Outlook, Office 365)
Good spoken and written English.
COMPETENCIES (behavioural)
Communicating Effectively.
Planning & Organising.
Creative Thinking & Innovation.
Teamwork & Collaboration.
Results Orientation.
Job Title
Student Helper Intern
BENEFITS
Monthly allowance is available.
Free access to BUV Bus transportation.
Gain practical experience in customer service and education sector with experienced professionals.
Shadowing, mentoring, and training opportunities with experienced professionals
Opportunity to participate in exclusive events of BUV (Student events, university networking events, etc.)

Application
Interested candidates should prepare an up-to-date CV and application letter indicating for which position you are applying. Please then select SUBMIT YOUR CV button on our JOBS AT BUV webpage or email to hr@buv.edu.vn. We will invite short-listed candidates for interviews. Recruitment will remain open until the position is filled.
EQUAL OPPORTUNITIES AND DIGNITY AT WORK POLICY
All staff are expected to understand and enact the University's commitment to ensuring equality and diversity in all activities. This commitment is enshrined in the BUV mission statement and our core values.
Every member of staff has a responsibility to ensure colleagues are treated with dignity and respect. The University is committed to creating a work environment for all staff that is free from harassment, intimidation and any other forms of bullying at work, where everyone is treated with dignity, respect and professional courtesy.
Submit Your CV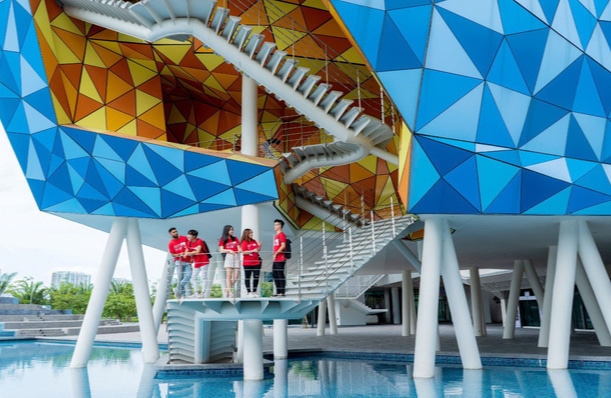 Contact details
Contact Name: Human Resources Department
Method of contact: Email or post
Address: Ecopark township, Van Giang, Hung Yen
Email: hr@buv.edu.vn