 Job Description
BRITISH UNIVERSITY VIETNAM (BUV)
British University Vietnam (BUV) is the first and only international university in Vietnam to directly award British degrees from the prestigious University of London and Staffordshire University. BUV is rated a 5 Star university of excellence by the world recognised QS accreditor and is also recognised with a University-wide accreditation from the UK's Quality Assurance Agency (QAA).
BUV has three main brand drivers:
Offering accredited British and international higher education and training in Vietnam.
Providing 5-star university campuses, learning spaces, and services.
Including a compulsory personal and social growth program that prepares students for the future of life and work.
Established in 2009, BUV provides teaching for undergraduate and graduate programmes. Employability rates for students are exceptionally high with 100% of graduates from BUV either employed or continuing higher education within 3 months after graduation.
With a wide network of more than 300 enterprise partners in various fields, and 12-week internship programmes, BUV helps students gain professional knowledge and practical skills to meet employers' requirements as well as be ready to develop their careers immediately after graduation.
Students study at BUV's award winning campus in the Ecopark township near Hanoi. With its state-of-the-art teaching and learning facilities and an iconic design, BUV is recognised as one of the best educational environments in South East Asia.
For more details, please visit our website at https://www.buv.edu.vn/
Job Title
Senior Student Recruitment Manager
POSITION PURPOSE
To assist the Director Marketing, Communications and Student Recruitment in implementing the University's marketing and recruitment strategy. The primary function of the role is to lead the team who raises awareness, applications, and enrolment of suitably qualified students, to programmes and courses at BUV.
The Senior Manager, Student Recruitment is responsible for the strategic oversight of BUV's student recruitment activities, strategies and plans across domestic and international audiences. The position oversees the development of innovative and integrated marketing and recruitment strategies, including communication, event management and outreach, across both domestic and international markets. The position provides leadership and supervision to teams of student recruitment professional staffs.
AREAS OF RESPONSIBILITY
Student Recruitment & Sales Channel Development
Support the University's recruitment, retention, and marketing plans during implementation
Analyze and assess student recruitment efforts in order to prioritize initiatives, particularly event attendance, that yield the highest return on investment.
Track the number of applications, enrollments, and retention rates of students from the colleges and universities visited or other specific groups, such as male primary teachers and students from minority ethnic backgrounds.
Create and keep up contact databases that can be used for marketing and joint venture work.
Conduct market research to update competitors' activities & learn how current and prospective students feel about BUV and what they need and want in a school.
Ability to work in a leadership team with the Marketing Manager for the overall Marketing and Sales objectives.
Achieve the leads/enquiries and enrolment target.
Identify key internal and external partners and forge relationships with them in order to deliver integrated recruitment programs that produce high-caliber results.
Help the key performance indicators for student recruitment and marketing initiatives to be met.
Provide senior leaders with high-level advice on emerging student recruitment issues and markets by anticipating them and acting accordingly.
Actively participate in the strategic planning of student recruitment initiatives, including the creation of KPIs and the tracking of goal progress.
Create and implement a program of creative and strategically coordinated student recruitment initiatives to meet the university's priorities.
Create a plan to use alumni contacts as a recruitment tool and to spread the word about BUV's offer.
Others 
Prepare an annual budget, schedule spending, analyze discrepancies, and take corrective action to meet financial objectives.
Provide leadership and supervision to a team of specialists within the Student Recruitment function.
Prepare timely agreed-upon periodic reports for Management..
Undertake any other assignments as delegated by the Line manager and/or the Vice-Chancellor and President
POSITION SPECIFICATIONS
COMPETENCIES (knowledge, skills, and abilities)
Essential
Bachelor degree in Marketing/ Business Management or associated area.
Extensive experience in the area of sales and business development.
Experience in identifying customer drivers, buying and decision-making behaviour.
Experience working in a flexible and changeable environment.
Excellent people management skills with experience in managing and developing staff.
Fluent in English with outstanding copywriting skills
Desirable
Experience in the local Vietnamese marketplace
Knowledge and understanding of the education market and the challenges within this industry.
COMPETENCIES  (behavioural)
Essential
Strategic orientation & leadership
Effective Communication
Managing & develop people
Planning & organising
Problem solving & decision making
Customer & service orientation
Desirable
Creative thinking & innovation
Relationship building & networking
BENEFITS
Competitive salary package (gross)
Recognition and Reward Programs
13th month Tet bonus
Performance bonuses
Paid Time-off (annual leave, sick leave, holidays)
Healthcare plan (Private premium accident, medical insurance, dental insurance, free assessment to medical suite)
Business travel insurance
Onsite fitness and sport center
Education support for staff and children
Transportation support
Flexible working arrangement
Opportunity to work within a professional and multi-cultural environment
Various staff events through the year (outing, year-end party, sport activities and other events recommended by staff committee)

Application
Interested candidates should send an updated CV with recent photo, a Cover letter in English, and supporting documents to the HR Department. We will invite short-listed candidates for interviews. Recruitment will remain open until the position is filled.
 Contact details
Contact Name               : Human Resources Department
Method of Contact      : Email or post
Address                           : Ecopark township, Van Giang, Hung Yen
Email                               : hr@buv.edu.vn
Submit Your CV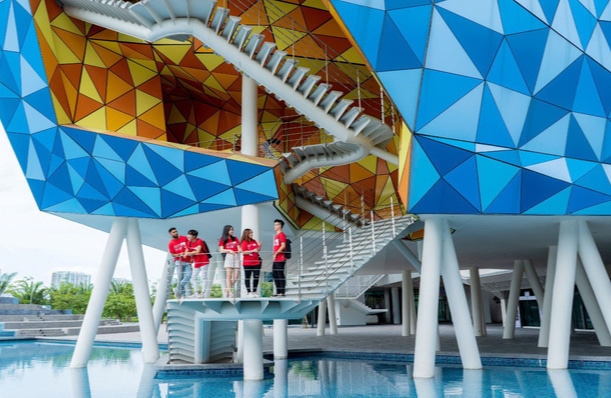 Contact details
Contact Name: Human Resources Department
Method of contact: Email or post
Address: Ecopark township, Van Giang, Hung Yen
Email: hr@buv.edu.vn