 Job Description
British University Vietnam (BUV) is the first and only international university in Vietnam to award direct degrees from the prestigious University of London and Staffordshire University. BUV's mission has two foci which are to provide high-quality British degrees and a world-class campus in Vietnam, and to create a new generation of discoverers, explorers and creative thinkers who are educated, trained and prepared to thrive in future (4IR) fields of work and life.
Established in 2009, BUV provides teaching for 11 undergraduate programmes and an MBA. 100% of graduates from BUV have a job or continue higher education within 3 months after graduation. With a wide network of more than 300 enterprise partners in various fields and internship programmes from the first year, BUV helps students gain professional knowledge and practical skills to meet employers' requirements as well as be ready to develop their careers right after graduation.
Students will study at BUV's new campus in the Ecopark township, with facilities funded by an investment of US $36 million for the first phase accommodating up to 2,000 students. BUV's new campus, with state-of-the-art teaching and learning facilities and an iconic design, is indicative of 4IR and is being recognized as one of the best educational environments in Asia. Upon completion of the three phases, the entire BUV campus at Ecopark will have a total investment of up to US $80 million, meeting the training needs of 7,000 students.
For more details, please visit our website at: buv.edu.vn.
Job Title
Chinese Teacher (Part-time)
Reports To
Head of Academic and Student Operations
Job Objectives
To be responsible for teaching to Chinese Classstudent and ensure that all students are conducted following class rules
To manage assessment deadlines and class schedule
To ensure that rigorous quality-checking is taken
To ensure that all data recorded is accurate and reliable and relevant procedures are followed following national legislation, audit requirements and University policies.
Main Responsibilities
Teach Chinese as an extra-curricular class to BUV students, focusing on skills for daily communications, international business settings and the workplace.
Plan and prepare well-structured, participative lessons that are suitable to the abilities of all students and the syllabus being taught.
Make sure that the classroom is a stimulating environment that facilitates learning.
Generate enthusiasm for the subject being taught and inspire all students to work to their potential.
Assess, monitor and record student progress and provide helpful feedback for their improvements.
Conduct tests, examinations and marking for the class
Work closely with the Student Experience Department and propose necessary developments to the University to ensure the best possible achievements and learning experience for students.
Requirements
Vietnamese national
Minimum 02 years experience in teaching Chinese to high school or undergraduate students
Minimum qualification of Bachelor's degree
HSK level: From HSK 5 and above and have a full valid HSK certificate
Certificate of teaching Chinese or equivalent
English communication proficiency in reading, writing, listening and speaking
Good communication skills
Clean police record
Satisfactory references
Highly self-motivated and driven
Competencies
Careful
Attention to detail
Strong time-management skills
Fast learner
Flexible
Adaptable
Reliable
Pro-active
Initiative
Benefits
Opportunity to work within a professional and multi-cultural environment

Application
Interested candidates should send an updated CV with a recent photo, a Cover letter in English, and supporting documents to the HR Department. We will invite short-listed candidates for interviews. Recruitment will remain open until the position is filled.
Submit Your CV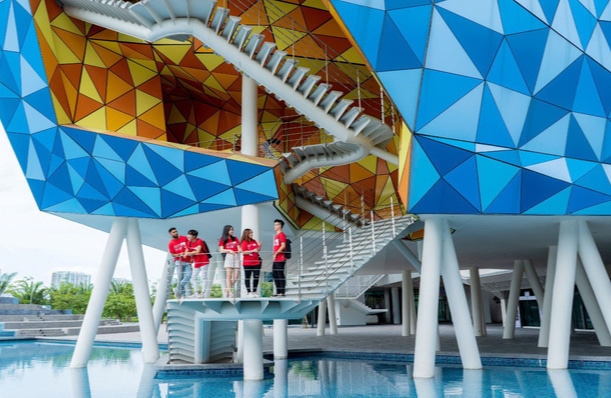 Contact details
Contact Name: Human Resources Department
Method of contact: Email or post
Address: Ecopark township, Van Giang, Hung Yen
Email: hr@buv.edu.vn