 Job Description
BRITISH UNIVERSITY VIETNAM (BUV)
British University Vietnam (BUV) is the first and only international university in Vietnam to directly award British degrees from the prestigious University of London and Staffordshire University. BUV is rated a 5 Star university of excellence by the world recognised QS accreditor and is also recognised with a University-wide accreditation from the UK's Quality Assurance Agency (QAA).
BUV has three main brand drivers:
Offering accredited British and international higher education and training in Vietnam.
Providing 5-star university campuses, learning spaces, and services.
Including a compulsory personal and social growth program that prepares students for the future of life and work.
Established in 2009, BUV provides teaching for undergraduate and graduate programmes. Employability rates for students are exceptionally high with 100% of graduates from BUV either employed or continuing higher education within 3 months after graduation.
With a wide network of more than 300 enterprise partners in various fields, and 12-week internship programmes, BUV helps students gain professional knowledge and practical skills to meet employers' requirements as well as be ready to develop their careers immediately after graduation.
Students study at BUV's award winning campus in the Ecopark township near Hanoi. With its state-of-the-art teaching and learning facilities and an iconic design, BUV is recognised as one of the best educational environments in South East Asia.
For more details, please visit our website at https://www.buv.edu.vn/
Job Title
Career Services Officer
Reports To
Team Leader, Career Services & Alumni Relations
JOB PURPOSE
The Career Services Officer is in charge of career guidance services, including internship advice and career counselling services, as well as participating in the overall career activities and events to ensure the smooth and efficient operations of the students' experience relating to Career development and employability skills. He or she is also responsible to provide excellent customer service to our students, alumni and partners at British University Vietnam. The role is subject to change depending on the needs of the University.
AREAS OF RESPONSIBILITIES
Career & Employment Services
Participate in planning and designing effective career programmes for students
Exploring the need and demand of skills enhancement areas within the student body and propose activities and plan that serves the employability and personal development for students
Update labour market needs and adapt to the activities and offerings at BUV to aim at building a sought-after talent pool from BUV.
1. Personal career services
Act as the main point of contact for students and relevant stakeholders when it comes to career advisory and counselling, determining students' interests and abilities using a wide range of methods and assessments, interviews and materials.
Provide high-quality and tailored career guidance and support (direct and indirect) for students in terms of career orientation, career planning, development of employability skills and overcoming issues that could undermine their career success, as well as job/ internship application process (CV, Cover letter, interview, etc.).
Deliver 1:1 career-related advisory and counselling to students.
2. Career activities
Conduct workshops on a variety of topics, including writing resumes and cover letters, successful job interviewing, employability skills and professional development, careers & industry talks as well as round table discussions.
Plan and organize short courses, and training sessions that enhance students' hard skills and soft skills, using university network resources or education and training partners
Support in facilitating value-added activities for Faculty that professionally complement their academic modules and curriculum
Operation & Administration
Advertise the presence of career services, especially the services in charge, within the University and with BUV partners, parents, prospective students and parents.
Ensure accurate and timely updates of personal career services…via Emails, Website, Facebook and Notice Boards.
Database: Maintain and improve the career placement database that can capture collaborations between the university and industry partners
Record & Filling system: Maintain and update the record and filing system of each student's personal development portfolio and career progressions, job postings, employer contacts, industry partners,…etc
Customer Services: Ensure quality customer services & timely responses to a variety of written requests from students and parents for information relating to career services via telephone, correspondence and/or electronic mail
Administration: Assist in the administration of the operations of Career Services in charge.
Others
Participate and support other the extra-curricular activities of the department
Assist the department in preparing periodic reports and newsletter updates for Management and the University
Assist the Academic and Student Operations Dept in other areas when the need arises
Undertake any other duties that may be assigned from time to time
JOB SPECIFICATIONS
MINIMUM ACADEMIC/PROFESSIONAL QUALIFICATION
Vietnamese National
Must be a graduate from a reputable university, preferably in Business, Education, Human Resources, Career Guidance, Coaching & Counselling. A Master's degree holder is an advantage.
RELATED EXPERIENCE
 Training, mentoring and career counselling & guidance experience
Candidates who have experience in recruitment consultancy will have advantages
COMPETENCIES (KNOWLEDGE, SKILLS & ABILITIES)
Knowledge of Career and occupational resources, career aptitude and assessment tools, labour market trends, and opportunities.
Strong problem solving and analytical thinking skills
Excellent spoken and written English with the ability to correct English usage, grammar, spelling, punctuation and vocabulary
Excellent communication, interpersonal, time management, organisational and networking skills
Flexibility and cultural awareness
Computer literacy in MS Office applications (Word, Excel, PowerPoint, Outlook)
COMPETENCIES (BEHAVIORAL)
Result-driven
Detail-oriented
Proactive
Customer-oriented with a professional demeanour
BENEFITS
Competitive salary package (gross)
Recognition and Reward Programs
13th month Tet bonus
Performance bonuses
Paid Time-off (annual leave, sick leave, holidays)
Healthcare plan (Private premium accident, medical insurance, dental insurance, free assessment to medical suite)
Business travel insurance
Onsite fitness and sport center
Education support for staff and children
Transportation support
Flexible working arrangement
Opportunity to work within a professional and multi-cultural environment
Various staff events through the year (outing, year-end party, sport activities and other events recommended by staff committee)

Application
Interested candidates should send an updated CV with recent photo, a Cover letter in English, and supporting documents to the HR Department. We will invite short-listed candidates for interviews. Recruitment will remain open until the position is filled.
 Contact details
Contact Name               : Human Resources Department
Method of Contact      : Email or post
Address                           : Ecopark township, Van Giang, Hung Yen
Email                               : hr@buv.edu.vn
Submit Your CV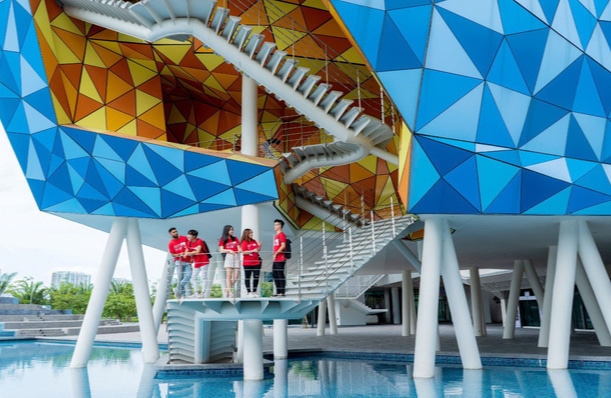 Contact details
Contact Name: Human Resources Department
Method of contact: Email or post
Address: Ecopark township, Van Giang, Hung Yen
Email: hr@buv.edu.vn