In order to facilitate IFP students completing their assignment on "Business Sustainability and Corporate Social Responsibility", on March 09, the BUV Student Experience Department created the opportunity for the students to meet and interview Mr. Nguyen Manh Hung – Director of Human Resources, and Ms. Ana – Head of Marketing at Hilton Hanoi Opera.
At the interview, the students were able to find out how a global scale business operates. Nguyen Hai Linh, one of the students on that day, said that "We are honored to be introduced to Hilton's managing model and projects by non-other than its own senior managers. Through this experience, we gained new perspectives on operating a business from a manager's point of view; the high practicality of this information will serve as an invaluable addition to our group assignment". The interview also left Linh with a great impression of the friendliness and enthusiasm of the senior managers.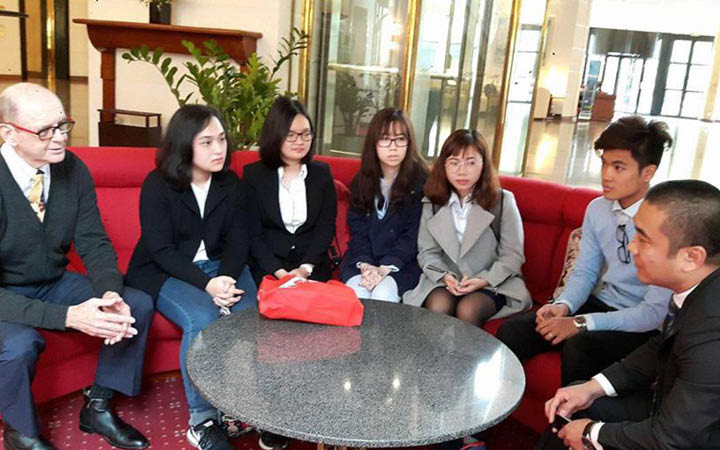 Utilizing the tightened cooperation with top companies, corporations and business organizations both domestic and foreign, BUV often organizes seminars and conferences with the participation of these organizations, giving students real life examples and providing opportunities to apply classroom theory into reality.