To provide students with a realistic view of different industries, on June 15th, British University Vietnam organised a fieldtrip to InterContinental Hotel – one of the most luxurious hotels in Vietnam.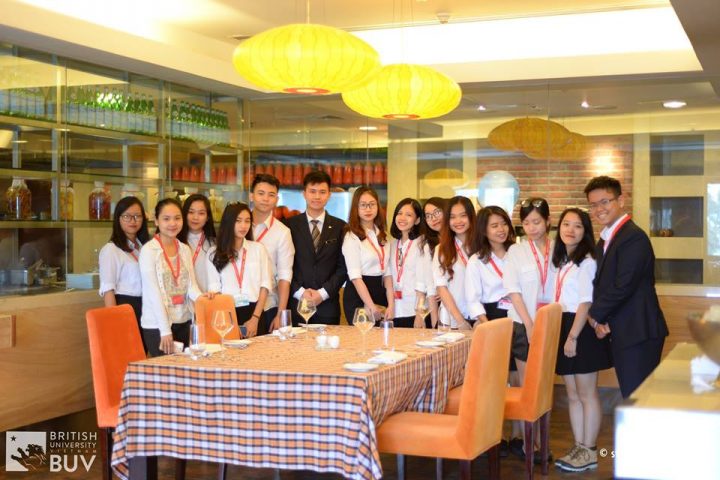 BUV students had the chance to meet Ms Mary Grace Peralta Gonzales – Assistant Director of Conventions, and Mr Nguyen Minh Duc – Restaurant Manager. The experts gave students valuable advice on how to develop a career in the field of hospitality, how to handle difficult situations in daily life and how to chase your dream. They also share about internship and full-time opportunities at InterContinental. Students got to see how each department in the hotel operates and understood the amount of hard work put behind a reputable brand.
Nguyen Thi Ha Thu, one of BUV students on the fieldtrip, said that "I've always joined fieldtrips organised by the university, they are all opportunities for me to find out more about different companies and businesses before I start applying for internships and full-time positions. This time, I got to see for myself the internal operation of a five-star hotel, and the sharing from the two managers was especially helpful. I'm looking forward to more and more activities like this from BUV!"
British University Vietnam frequently cooperates with our partners in all industries, organising activities to give BUV students insights on the daily operation of businesses. The final goal is linking theory to practical experience.