On September 27th, our freshers took part in a first aid training workshop under the guidance of doctors from the Family Medical Practice Centre. This is a compulsory workshop for all new students, in order to equip them with basic but essential first aid knowledge and skills.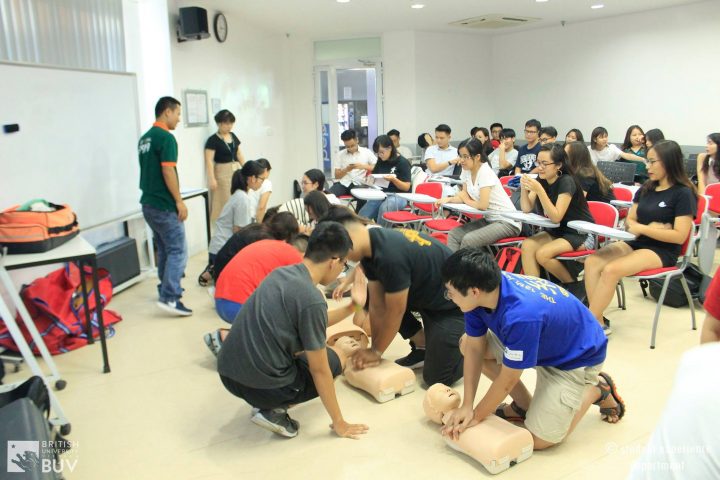 Our students were introduced to the key elements of first aid, as well as the timing factor when performing first aid. They also had the chance to practice skills such as cardiopulmonary resuscitation (CPR) and bandaging under the guidance of medical doctors, effectively helping the students to understand what to do in an emergency situation.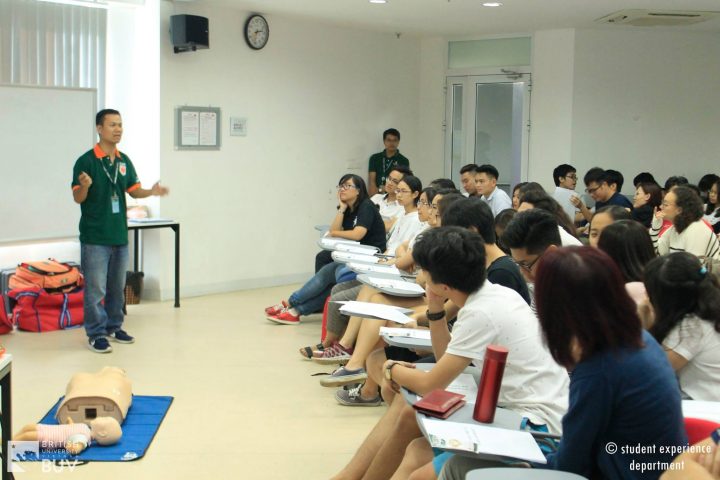 British University Vietnam aims to equip our students with all necessary skills to protect themselves as well as helping others. It is one of our top priorities to assist students in achieving a well-rounded development consisting of knowledge, professional skills, soft skills and life skills.