The Education UK Exhibition 2017 organized by the British Council Vietnam was held in three major cities of Haiphong, Hanoi and Ho Chi Minh City.
This is an annual event that brings together representatives from more than 30 UK schools, colleges and universities. BUV is proud to be one of the representatives present at the event introducing BUV courses, scholarships and incentives for Vietnamese students. In addition to the opportunities to study British standardized programmes, communicate with BUV students and lecturers, students are advised and registered directly for scholarships worth VND 700,000,000.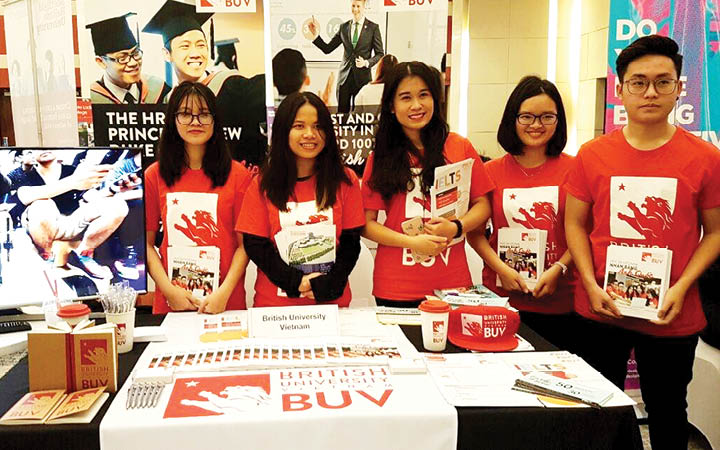 At the event, BUV was the only representative to give students the opportunity to enjoy UK education in Vietnam with a quality course that is no different from studying in the UK. Students are still awarded a world class degree with a cost saving of 70% compared to studying abroad. BUV is the place to start students' UK dream in Vietnam at the education UK Exhibition 2017!