 Programme Overview

Degree: Bachelor in International Hospitality Management (Awarded by British University Vietnam)
Programme duration: 4 years (Full-time)
Next intake: 25 Sep 2023
Location: BUV Campus, Ecopark, Hung Yen
Timetable: Student's timetable will be sent to BUV student's emails prior to the commencement date of each semester

Globally work-ready

Teaching Excellence

Internship opportunities at 5* hotel from 1st year

Delivered 100% in English
Career Opportunities: Our Bachelor in International Hospitality Management is designed to prepare you for management careers in the exciting and fast-paced hospitality industry both domestically and globally; including Operations Manager, General Manager, Restaurant Manager, Management Development Programme Trainee, and Event Manager.
Comprehensive Insights: The programme not only ensures you are provided with specialist knowledge in subject-specific areas ranging from food and beverages, rooms division to accounting, marketing and human resources but also focuses on equipping you with the managerial skill sets to be ready for management and leadership positions, or even to start your own business in this field when you graduate.
Practical and Hands-on Learning: Our degree is delivered with a highly practical teaching and learning approach and uses state-of-the-art practical training facilities on BUV campus.
Career Opportunities: You will also regularly engage with top employers in the hospitality industry and be exposed to multiple opportunities to explore the field in action.
Real World Exposure: You will be encouraged to go on internships where you can gain professional work experience to strengthen your competencies in the real-world working environment and be ready to pursue career opportunities worldwide.

Course structure

Programme outcomes
Programme Aims
Programme

Learning Outcomes

1
1.1
Organise food service based on set standards, monitor operational implementation and control outcomes.
1.2
Control compliance to standards and procedures in room division.
1.3
Plan procedures and set SOP to achieve given outcomes.
2
2.1
Comply with the hospitality code of conduct and demonstrate industry values.
2.2
Stimulate and motivate colleagues.
2.3
Modify actions with respect to local cultural, environmental and legal matters.
3
3.1
Keep abreast of trends and overall changes in the hospitality industry and wider market.
3.2
Collaborate effectively with other departments to achieve common targets.
4
4.1
Present yourself and your team in the best light through effective presentation skills.
4.2
Write professional documents (reports/proposals) targeted to a particular audience.
4.3
Design templates to communicate operational information effectively to all staff (updates, standards, target etc.).
5
5.1
Ability to detect causes of successes and failures, and the potential consequences to all parties and stakes involved.
5.2
Understand the corrective actions that could be taken to resolve challenges.
6
6.1
Develop ideas and actions to optimise the performance and profitability of your business.
6.2
Identify weaknesses in hotel operations management based on financial data or premises layout and develop actions plan.
6.3
Identify weaknesses in marketing activities when compared with the marketing strategy, and suggest corrective action.
Scroll


Employability
The International Hospitality Management programme at BUV equips students with language, practical knowledge, and career-ready skills to give them a competitive edge in the hospitality industry, both in and outside of Vietnam.
Students following the International Hospitality Management programme will be work ready for supervisory or operational roles in both front of house and/or back of house:
F&B
Housekeeping
Front Office
Opportunities are wide open in 5-star hotels and resorts such as JW Marriott Hotel Hanoi, Hilton, Intercontinental, Vinpearl or Sheraton.

Admission requirements
Academic Requirements
Completed year 12 or equivalent
English Language Requirements
One of the following:
IELTS: 4.5 overall with a minimum of 4.0 in each component
Complete IELTS Foundation Course at BUV
BUV Placement Test result at Intermediate Level
*In case applicants would like to be considered for recognition of prior learning, interviews might be required (if applicable)

What do our students say?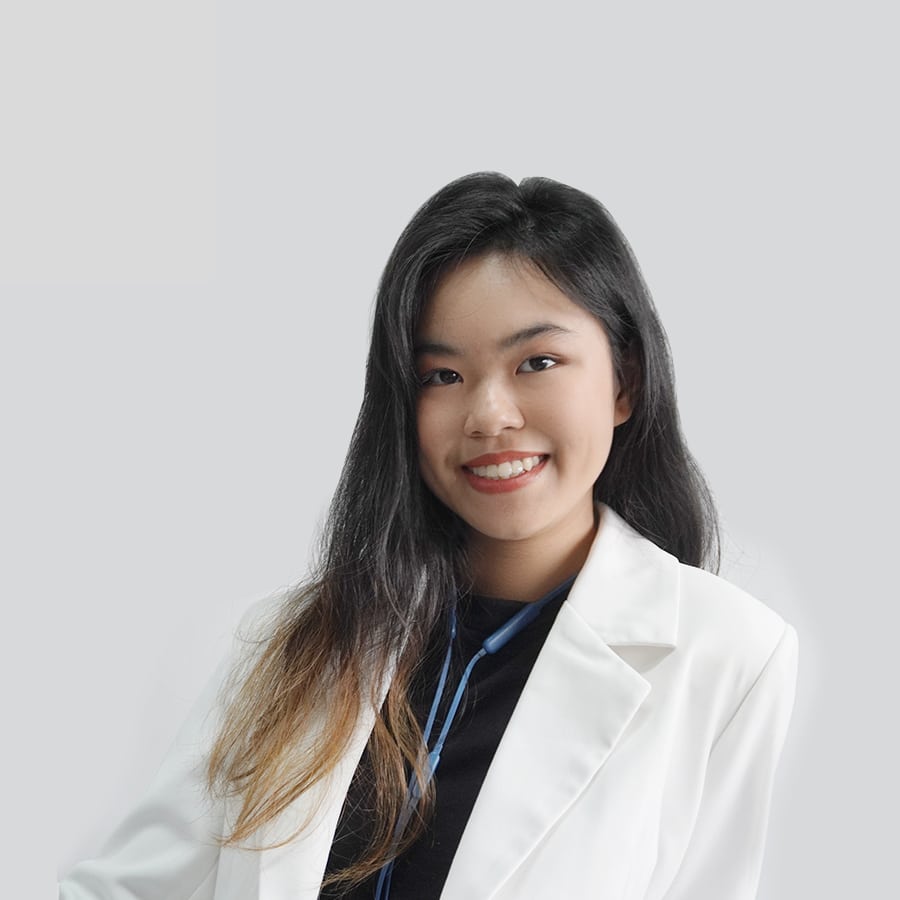 Nguyen Tran Mai Anh
1810 International Hospitality Management Cohort
I must say that I love my lecturers here, those who are very supportive, major-experienced and professional. They are willing to write several recommendation letters, spend time endorsing me on LinkedIn, or recommend me for certain opportunities. Their prompt support does contribute a lot to my career path. They not only teach me the theory, but they also share their working experience, which helps me a lot when I do an internship. Another thing that makes me fall in love with BUV is the student experience department, the SE team. This department does what its name says: enhancing the student experience. The SE team not only assists the students during the application and interview process for an internship, but also shows huge support whenever BUV students want to start a new project or an event.

Programme pass rate
The pass rate for International Hospitality Management programme in 2022 is 100%.

Fees & financial aid
Fee
For the course starting on 1st January 2023 the tuition fees are:
| | | |
| --- | --- | --- |
| TUITION FEE | OTHER FEE* | TOTAL FEE |
| VND 520,280,000 | VND 130,080,000 | VND 650,360,000 |
Scroll

*Other Fees include Educational Resource Fee and Student Affairs Fee.
Tuition Fee & Fee Policy

Financial aid
The British University Vietnam (BUV) scholarship fund was established in 2018 with the goal of giving students the opportunity to study UK undergraduate and graduate programs in an international standard educational environment in the country's capital. With an aim to improve and increase accessibility to high-quality education, BUV has officially launched the fund valued at 46 billion VND in 2022 with hundreds of scholarships and financial aid made available.
You can visit our Scholarship page to find out more and check your eligibility.