Aside from giving our students specialised knowledge, BUV also focuses on students' ability to work effectively. To meet this goal, our Student Experience Department regularly organises soft skills workshop for students, with experts in various fields as guest speakers.
Most recently, a chain of workshops on May 10th, 12th, and 24th tackled topics such as "The Art of Communications", "The power of effective networking and How to build confidence" and "Entrepreneurship". Our guest speakers Ms. Sunaina Somu and Mr. Dan Wilkinson shared valuable experiences and advice on how to create first impressions, build a rapport, and effective networking, drawn from their own careers. In line with the recent entrepreneurship encouragement policy of the Government of Vietnam, our Entrepreneurship workshop was deemed a featured programme, "awakening" students' start-up desire, providing overall knowledge on "what is entrepreneurship", start-up statistics in Vietnam, as well as chances and challenges of a start-up. Mr Nghiem Xuan Bach, our guest speaker for this workshop, is the Project Manager and Strategic Developer for Cinnammon AI – a start-up joined by two experienced Japanese "angel investors".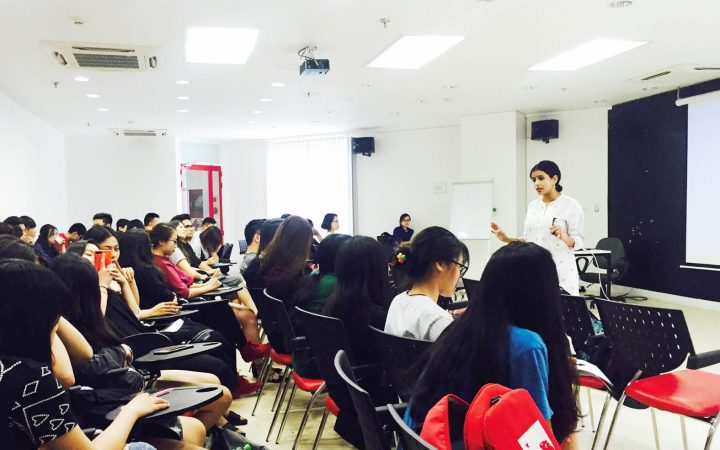 BUV emphasizes equipping our students with the right knowledge and skill sets, making sure that students are work-ready the moment they graduate.